How to Avoid the Crowds at America's National Parks
Finding quiet wilderness is getting harder with the rise in popularity of our public lands, but it's not impossible.
Heading out the door? Read this article on the new Outside+ app available now on iOS devices for members! Download the app.
Let's face it, there is nothing more frustrating than showing up at a national park to find it so crowded that you spend more time searching for a parking spot and a little solitude than actually enjoying nature.
We all want incredible views, quiet wilderness, and memorable sunsets, but with the rise in popularity of our public lands, those things are getting harder and harder to find. But it's not impossible.
We put together a few tips for a (mostly) crowd-free experience at even the most popular parks. If you follow our recommendations, you should be able to find a moment or two of serenity in the wilderness and get away from the crowds.
Timing Is Everything
Everyone wants to see the iconic locations at our national parks, but they are also usually the most crowded areas.
For example, every summer Yellowstone National Park's Old Faithful and Grand Prismatic Hot Spring become packed with tourists, all hoping to get in the perfect position to see these stunning attractions. Crowds like this during the summer months appear to be unavoidable, but if you have a flexible schedule, there are times of day when the crowds are minimal. Visit popular areas around sunrise, dinner time, and late in the evening, you'll share the experience with far fewer people.
This tip is true for most parks (except places like Haleakalā National Park on Maui and Delicate Arch in Utah), letting you experience a slice of solitude during sunsets or sunrises over breathtaking natural wonders.
Seasons Matter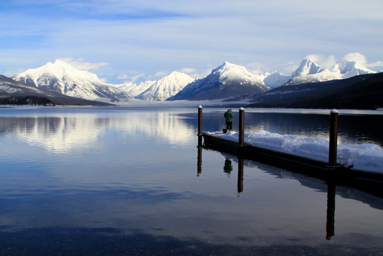 Most people take vacation during the summer, which makes sense because that's when the weather is usually the best and the kids are out of school. It's also why we are telling you to plan your trip for the off-season.
Glacier National Park draws more and more visitors each year, and in the summer, parking lots, campgrounds, and even trails are usually packed. However, if you visit the popular parks like Glacier in April/May or September/October, you'll have popular trails like Grinnell Glacier and Avalanche Lake mostly to yourself. Pay attention to snowpack and road closures, but fall tends to be your best bet.
That being said, don't rule out visiting a national park in the winter, either, as many parks have incredible winter experiences waiting to be discovered. America's most-visited park—Great Smoky Mountains National Park—sees just 15 percent of their visitors between December and March. A good rule of thumb to decide on if you should visit a park is whether or not school is in session. If kids are in classrooms, the parks will be less crowded.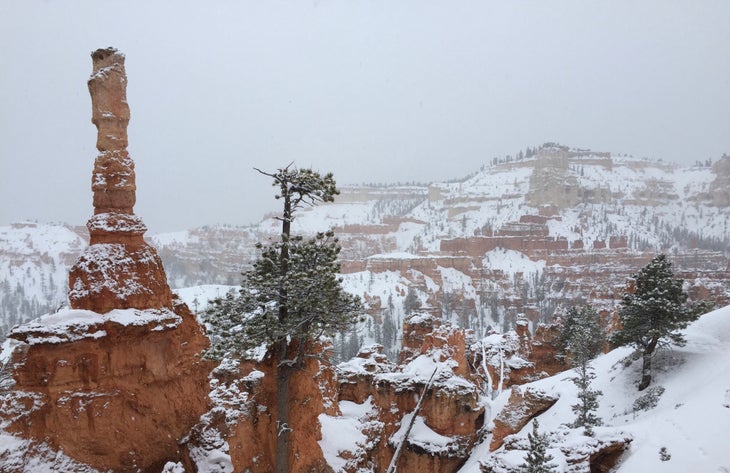 Bryce Canyon National Park is another one worth exploring in the winter. There will be fewer crowds and the park looks just as beautiful with a layer of snow on the red rock canyons. Check out the full moon snowshoe hikes or get up and snap a few shots when the first rays of morning light are hitting the canyon walls.
Weekdays Are the Best Days
If you can, plan your trip between Monday and Friday. Families and people working traditional 9-5s usually travel on the weekends, freeing up the entire park on the weekdays.
At places like Arches and Yosemite, the number of visitors and campground occupancy decrease during the weekdays, while picking up Friday through Monday. Obviously, in the middle of summer the weekdays don't empty out as much, but a Wednesday morning walk to Delicate Arch is much less crowded than a Saturday morning.
Visitor centers are also less busy on weekdays, giving you a chance to actually talk to a ranger about your plans without feeling rushed.
Take The Road Less Traveled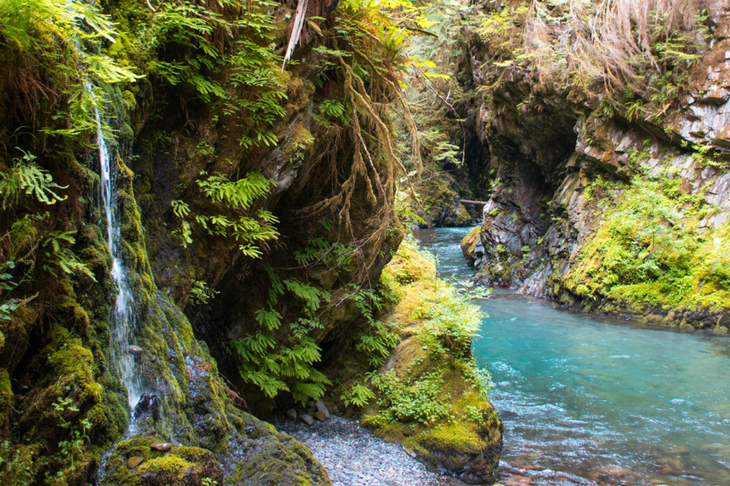 When visiting a park like Great Smoky Mountains or Olympic National Park, head to new areas immediately after seeing the popular destinations. Grab a map of the park and look for places without paved roads or with no visitor centers. In the Smokies, hit up the overlooked Cataloochee or Tremont regions. In the Olympics, skip the Hoh Rainforest and Hurricane Ridge and instead visitDeer Park or the Quinault Rainforest. Remember that all corners of our national parks are pretty amazing, and deviating from the standard visit might lead you to discover a new favorite area.
A great tool for finding lesser-frequented regions is the NPS statistics page. Check out the number of monthly visitors and the traffic counts to help you find the best times and places to go.
Hike Or Backpack
Most rangers will tell you that if you want to find solitude in national parks, go for a hike longer than two miles. This is the easiest way to avoid crowds, as most visitors stick to the paved walkways. Instead of taking the well-published trails on national park brochures, pick up a guidebook on the region and find some new trails. Sure, backpacking and camping are getting much more popular, but the vast the majority of our national parks are wild and empty.
If your favorite trails are too crowded, go backpacking. You'll meet even fewer people in the wilderness, and have much more solitude. With the right gear and the right backpack, you may have a small lake or incredible view all to yourself.
In Great Smoky Mountains National Park, less than one percent of the 11 million visitors camped in the backcountry. Even in areas popular for backcountry camping, like Yosemite, Grand Canyon, and Olympic National Parks, less than three percent of visitorsreceived backcountry camping permits. (Just make sure you check out permit requirements in advance and always have it easily accessible if a park ranger needs to see it!)
Find A Less-Visited Park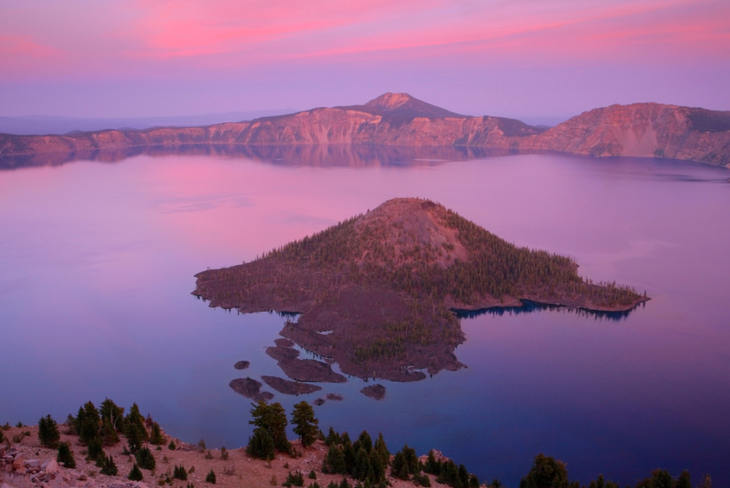 Each year, the top 10 most-visited national parks rarely change. While the big ones are certainly worth a visit, there are dozens of other parks that see very few people each year—and they have just as much to offer.
In the Pacific Northwest, the stunning and truly wild North Cascades is often overlooked. Reminiscent of the Alps, this park is less ideal for families, but is perfect for day hikers and backpackers. The smaller parks tend fewer amenities, but offer the same level of sweeping views, fun day hikes, and world-class backpacking and mountaineering. Places like Mesa Verde, Big Bend, Redwoods, Isle Royale, Capitol Reef and Crater Lake are all near the bottom half of visited National Parks each year and are ridiculously gorgeous.
With every national park in the United States offering stunning beauty and plenty of adventure, you can find the solitude and serenity that you're looking for if you can be flexible in your plans and are willing to get off the beaten path.
Originally written by Douglas Scott for RootsRated in partnership with Gregory Mountain Products.