Houston, TX: Spring Creek Paddle
Preview the Spring Creek Greenway--and pull up for a sandbar picnic--on this 12-mile paddle that cruises a lazy creek between newly protected shorelines of Montgomery and Harris county parks.
Heading out the door? Read this article on the new Outside+ app available now on iOS devices for members! Download the app.
Though much of the shoreline flanking this mellow, flat water paddle is still private property, Montgomery and Harris counties are working to acquire 12,000 acres alongside Spring Creek to ensure it's preservation. This route provides an up-close preview.
Starting at the boat launch in the Old Riley Fuzzel Preserve, head upstream 0.5-miles to a sandbar area perfect for a family picnic. Turn downstream (east) after lunch for an easy cruise under Riley Fuzzel Road and into a set of sandbar-lined curves preceding Pundt Park. The take-out there is a great option for a shorter cruise, but this route continues southeast on the mellow waterway another 8.3 miles to a take-out at Jesse H. Jones Park & Nature Center. Watch for migratory birds, or the area's most sought-after sighting: the small, brown Swainson's warbler.
This one-way cruise requires a two-car shuttle, and it is necessary to file a float plan with Jesse H. Jones Park. Call (281) 446-8588 for information about filing—and to ensure the park gates remain open (5 p.m. in winter and 7 p.m. in summer) in case you're late completing the 8-hour journey.
-Mapped by Melissa Stolasz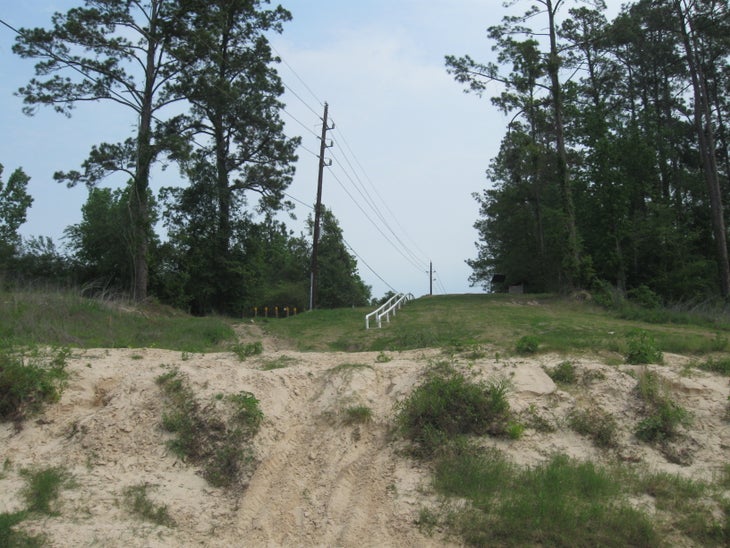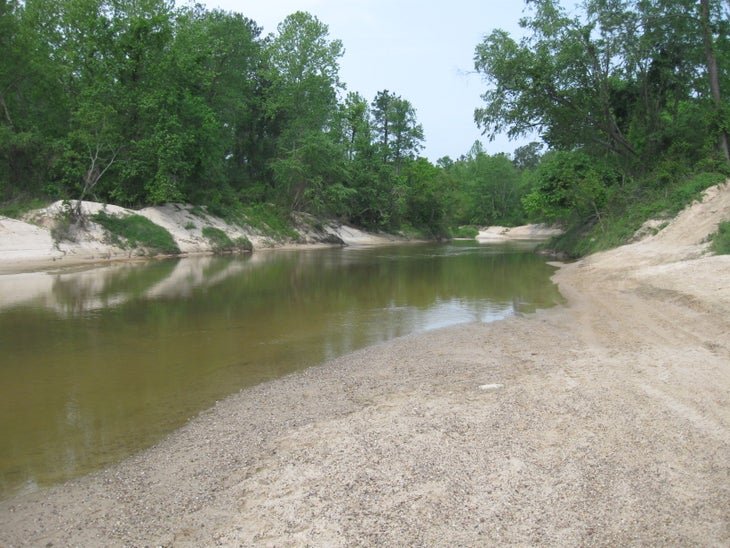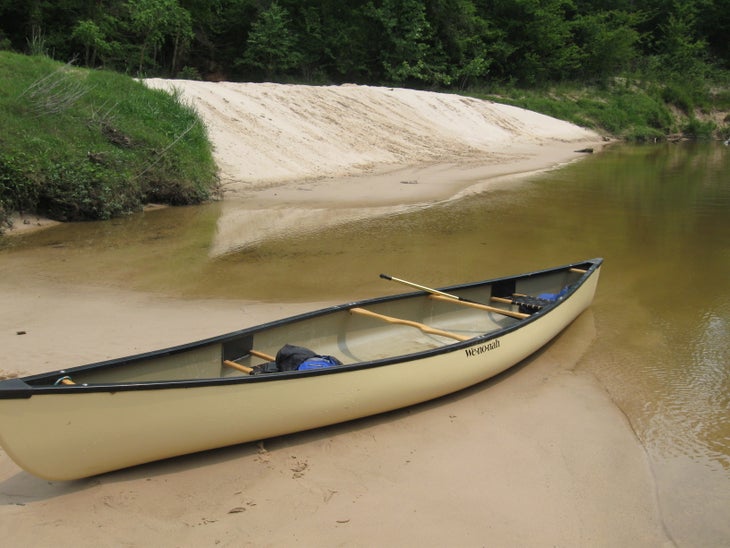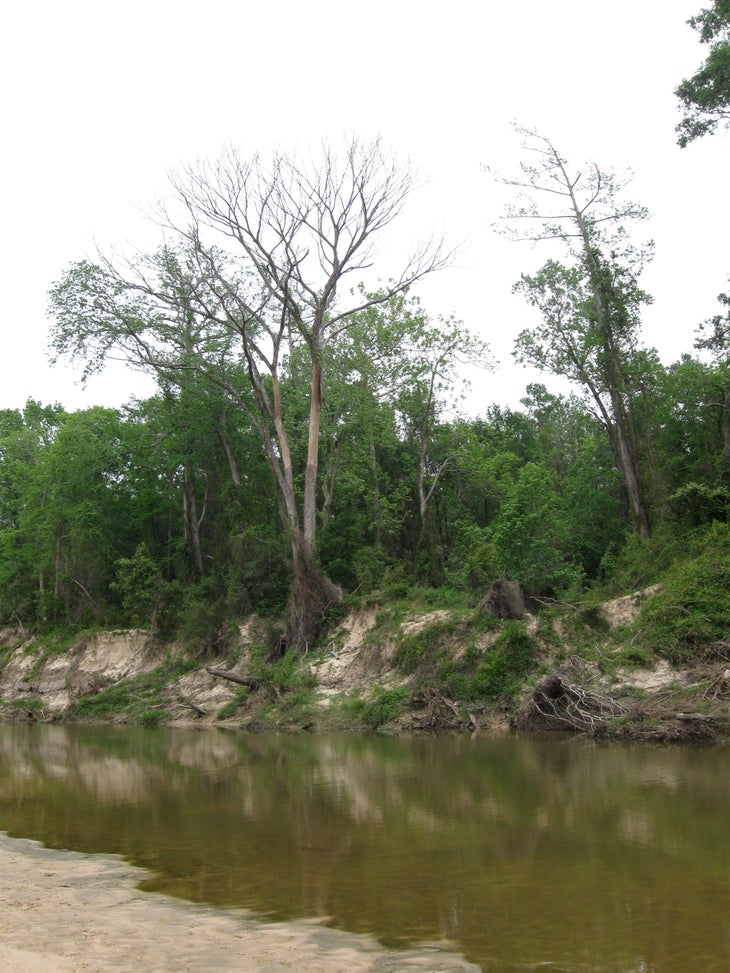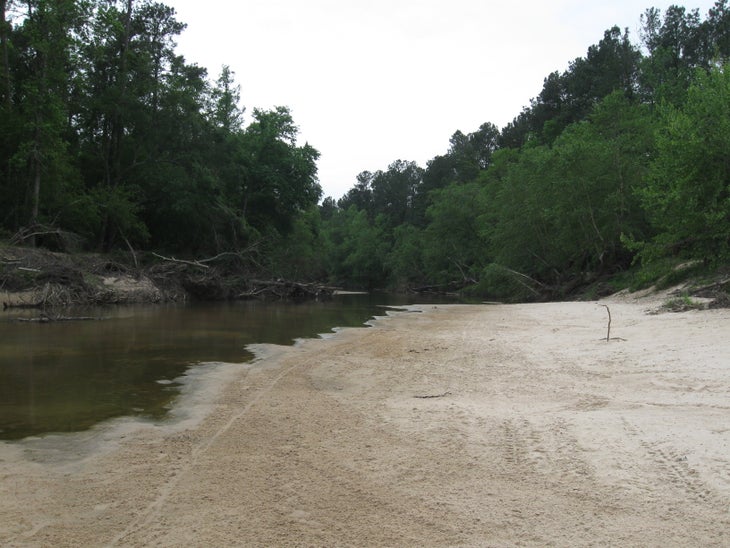 Trail Facts
Waypoints
SCP001
Location: 30.0927121, -95.4056168
Pass through the gate at the reserve parking area and head downhill to the riverside boat launch area. The river runs east, under Riley Fuzzel road, but this route begins with a half-mile upstream detour instead of heading straight downhill.
SCP002
Location: 30.0946437, -95.411195
Nice sandy bars upstream make a great place for a picnic. Much of the land alongside the shore is private property, so stick to sandbars mid-river, leave no trace principles apply.
SCP003
Location: 30.0829833, -95.3917122
Just after the 2-mile mark, there are several big, sandy bends in the river. When the river straightens out again, you'll be passing Pundt Park.
SCP004
Location: 30.0845801, -95.3741384
380-acre Pundt Park is the take-out destination for the shorter, 3.5-mile version of this trip. Look for the gnarled dead tree on the right bank to help you spot the primitive take-out. There are restroom and playground facilities a short walk away, so this is a good place to stretch your legs even if you're planning the longer trip. From here, continue downstream along lonely waterway.
SCP005
Location: 30.0461389, -95.310173
There's a break in the trees near a pipeline at mile 10. Though you can't see it from the water, the Cypresswood Golf Course is on the river's west bank. Fore!
SCP006
Location: 30.032876, -95.3109026
The confluence of Spring and Cypress creeks comes near the end of the paddle. It can be hard to spot the primitive take-outs, so take note of this landmark and start looking to the south shoreline with extra attention.
SCP007
Location: 30.03217, -95.3016758
This take-out in Jesse H. Jones Park is invisible from the surface of the river, so consider leaving a removable marker of some kind to help you locate the right spot on the sandy shoreline. The 12-mile trip to this point may easily take 8 hours to complete.
Canoe Launch
Location: 30.092118, -95.4046726
Looking uphill toward the parking area at the boat launch where this paddle trip begins.
Upstream
Location: 30.0913011, -95.4056168
Looking upstream from the boat launch at the Old Riley Fuzzel Preserve.
Sandy Bars
Location: 30.0947172, -95.4110241
Sandy shorelines just upstream from the put in make great picnic spots. Don't delay too long, the end of the trip is still 8 hours away.
Pundt Park
Location: 30.0848029, -95.37431
This tall, distinct tree is just before the Pundt Park take-out location. Take-outs are difficult to identify from the surface of the creek, so be diligent when you're approaching.
Take-out Marker
Location: 30.0335076, -95.3018475
This small stick served as our marker for the Jesse Jackson Park take-out. You won't be able to see the parking area and the riverbank is homogeneous, so it's a great idea to leave a marker you can recognize to mark it.