Houston, TX: George Bush Park
Sample the paved hike-and-bike path in Houston's George Bush Park with this flat and easy 4.2-miler that's perfect for a run or a family bike ride.
Heading out the door? Read this article on the new Outside+ app available now on iOS devices for members! Download the app.
George Bush Park, renamed after the 41st president in 1997, has over 11 miles of hiking and biking paths in its 7,800-acre expanse. This 4.2 mile route is a sampling of the park's main path, but veers onto a gravel singletrack trail for a seasonal 1.7-mile stretch through a swampy swath of the Buffalo Bayou.
Begin by following the trail east from the parking lot on Barker-Cypress Road. You'll skirt a large, grassy meadow on your left as the trail beelines north. This route turns off the main path onto the Noble Road trail at mile 0.65, cruising gravel singletrack through riparian habitat and bottomland forest as it winds north and west before crossing the swampy—sometimes flooded—path of the upper Buffalo Bayou.
At mile 2.3, you'll rejoin the main trail. Turn south for the 1.8-mile stretch to the trailhead parking lot. Or, add as many as 11 round-trip miles to your trip by continuing north on the path along the Barker Dam to the Noble Road parking lot.
Located completely inside Barker Reservoir, this hike and bike route is sometimes inundated. Be aware that recent wet weather may make this route unusable, and call the park at (281) 531-1592 to check conditions before your trip.
-Mapped by Melissa Stolasz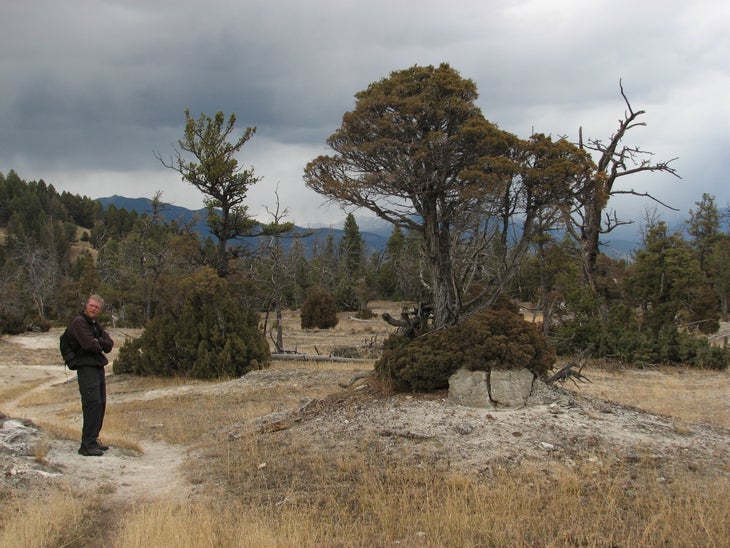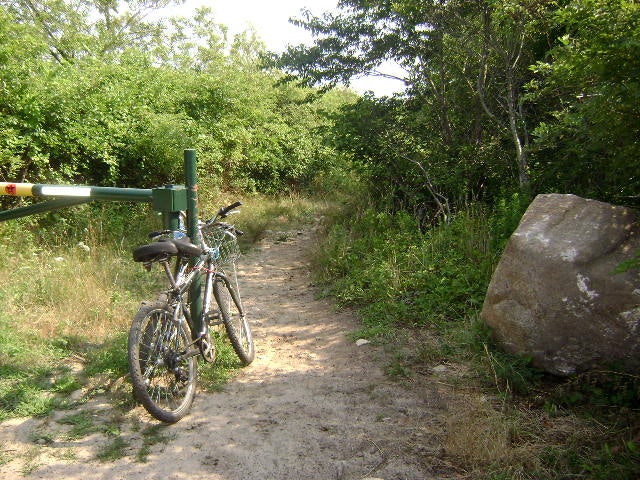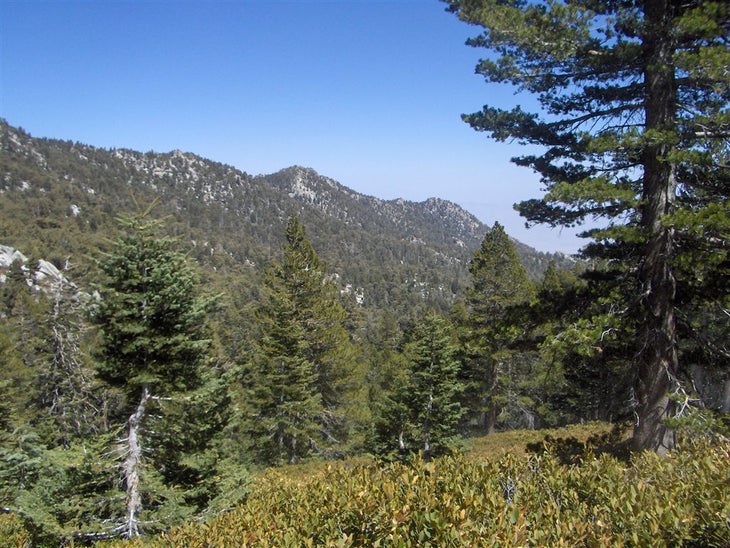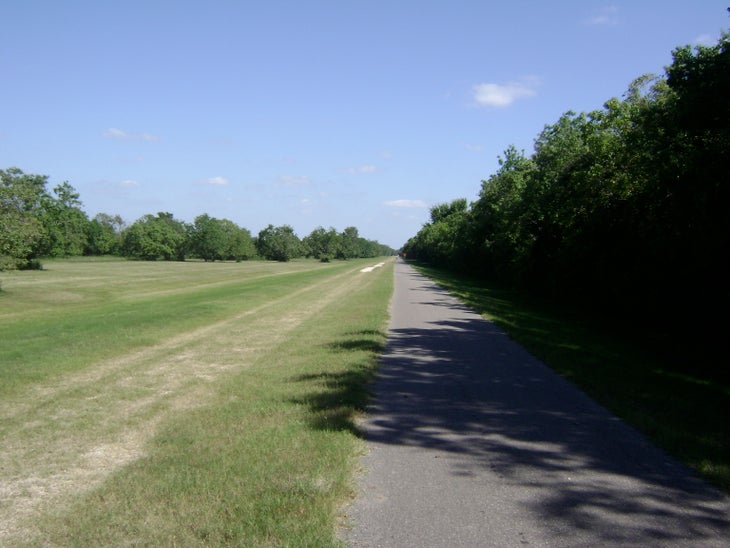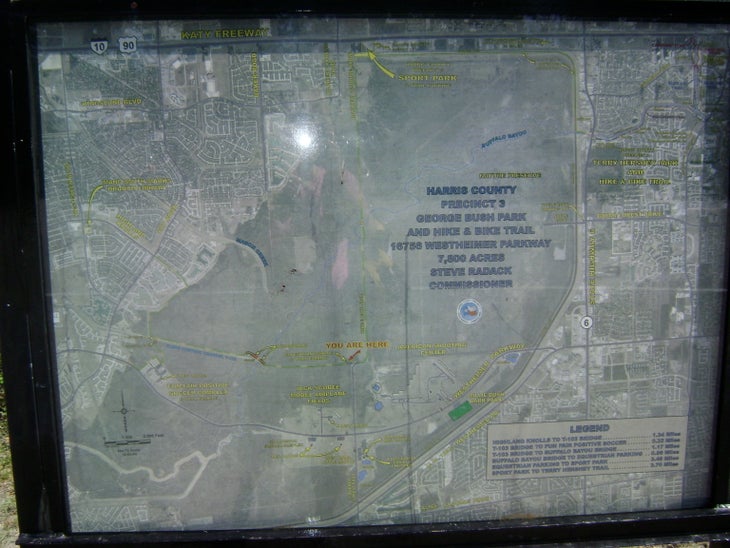 Trail Facts
Waypoints
GBP001
Location: 29.7348122, -95.6884718
This parking area is on the northernmost vehicle access point of Barker-Cypress Road. This route follows the paved path on the lot's eastern side.
GBP002
Location: 29.734924, -95.6865567
Pass through this gate and follow the paved trail north between forest and an open meadow. Watch for cyclists of different skill levels and speeds as you round the corner.
GBP003
Location: 29.7390975, -95.6853175
You'll pass alongside this big, grassy meadow on both the out and inbound legs of this route.
GBP004
Location: 29.7419104, -95.6852355
If the weather has been dry and flood conditions aren't a concern, turn right onto singletrack at the Noble Road Trailhead near mile 0.6. The next 1.7 miles of this route may be impassable if the Barker Reservoir is flooded. If so, continue straight on the paved path.
GBP005
Location: 29.754989, -95.6774426
Turn left here where the wooded trail intersects an open, grassy corridor.
GBP006
Location: 29.7569822, -95.6812191
The trail passes through Buffalo Bayou, a swampy waterway flowing east through central Houston. This entire park is part of the Barker Reservoir Watershed and is an important part of Houston's flood control and prevention plans. Note: This section of singletrack is sometimes underwater and impassable.
GBP007
Location: 29.758845, -95.6854141
Turn left at this T-junction to complete the loop. To add extra mileage to your hike, turn right and continue following the hike and bike path north along the park perimeter.
GBP008
Location: 29.7563303, -95.6852961
Cross Buffalo Bayou on this paved bridge.
Meadow
Location: 29.7390789, -95.6850815
The large, grassy meadow alongside the trail. © Melissa Stolasz
Gate
Location: 29.7349799, -95.6860471
This gate prevents vehicular traffic on the smooth, inviting hike and bike trail. © Melissa Stolasz
Trail
Location: 29.7493071, -95.6807041
Follow this grassy corridor and singletrack trail for a change of scenery. © Melissa Stolasz
Paved Trail
Location: 29.7501454, -95.685339
The hike and bike path in George Bush Park is flat, wide and open enough for cyclists, runners, in-line skaters and hikers. © Melissa Stolasz
Map
Location: 29.7347936, -95.6881499
© Melissa Stolasz