Hike Like a Local in Seattle
Pity the poor Seattle hikers: On any given day, they must decide whether to explore one of three national parks, venture into the Central or South Cascades, head north into the Canadian Coast Mountains, or just stick around Puget Sound and the Pacific. But before decision paralysis sets in, try one of these can't-miss picks.
Heading out the door? Read this article on the new Outside+ app available now on iOS devices for members! Download the app.
Park Butte Lookout, Mt. Baker-Snoqualmie National Forest
Miles 7.5 (out and back) Drive from town 2 hours 30 minutes
Stand face-to-face with the 10,781-foot Mt. Baker at the fire lookout on Park Butte. The trail starts in a meadow, then climbs through forest and glacial moraines, where the lookout's wooden porch offers a front-row seat for watching Easton Glacier turn cotton-candy pink at sunset. Hustle up to sleep in the lookout (sleeps 4; first-come, first-serve; Northwest Forest Pass required), or snag a designated site in a meadow .9 mile back among the summertime show of purple lupines and orange and pink Indian paintbrush. This trail can be snow-covered until July, so check conditions before heading out. And spend some time thinking of what you'll write in the lookout's poetry register as you hike. Trailhead Park Butte Info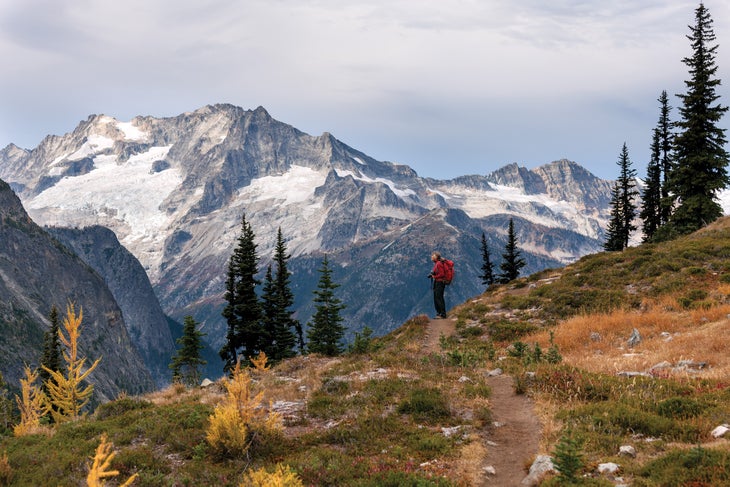 Easy Pass, North Cascades National Park
Miles 7 (out and back) Drive from town 3 hours
Standing on Easy Pass is like attending a stadium concert for one: You'll think the whole alpine show is just for you. (Thank the nearby—and more popular—Heather and Maple Pass Loop for that). The trail to 6,500-foot Easy Pass meanders through forest and crosses Granite Creek before quickly ascending past treeline and into a basin where black bears gorge on late-summer huckleberries. The last few switchbacks to the pass seem endless, but you'll forget them when you see the long view down the scooped valley of Fisher Basin. It's the Cascades in their full glory: snow and rock up high to lightening shades of green as your gaze drops into the valley bottom. But what's most impressive is what's not there: other people. Trailhead Easy Pass Info
Granite Mountain, Mt. Baker-Snoqualmie National Forest
Miles 7.6 (out and back) Drive from town 50 minutes
Granite Mountain offers beauty both fleeting and permanent. Alpine meadows bloom like crazy in late summer, when pink fireweed and cream-colored beargrass flowers stand tall for a week or two. But any time of year, you can count on the white rocks and blue lakes to impress. The trail starts in an evergreen forest so dense it's in permanent dusk, then gains light as it switchbacks up to treeline, where it feels like you're entering a Cascade wonderland. Trailhead Pratt Lake Info
Daily Tread
Discovery Park is the largest public park in the city. Explore a protected tidal beach and take in the panoramic views of the Cascades and Olympics from a bluff overlooking Puget Sound.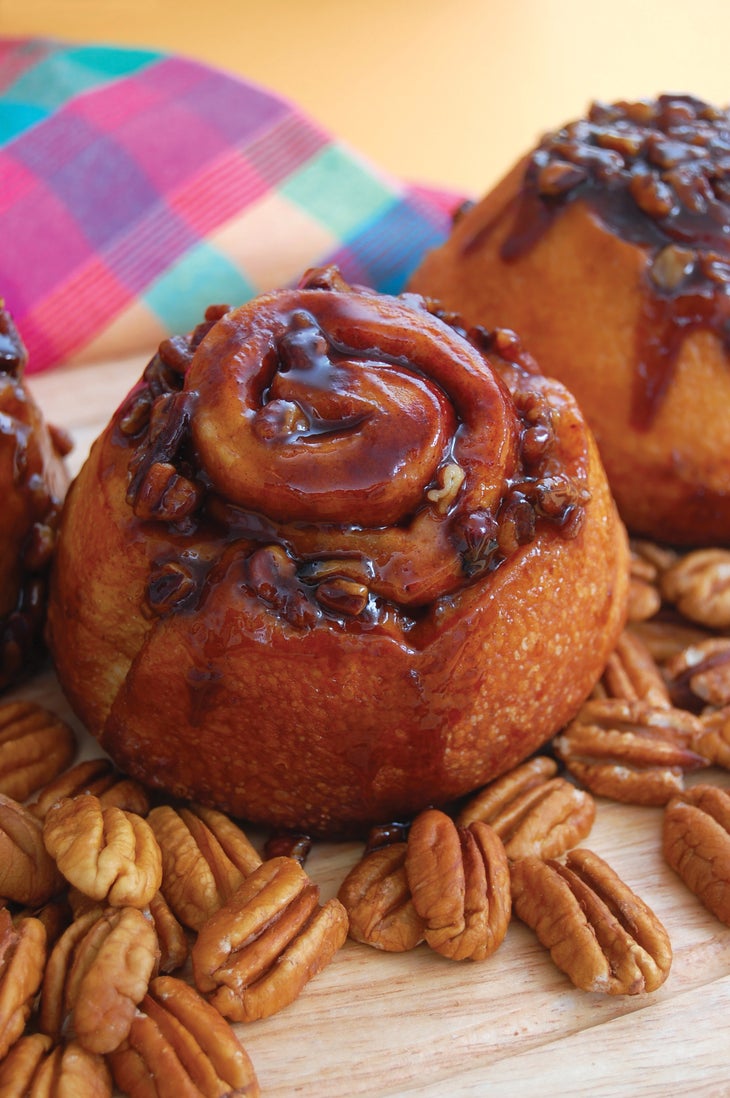 Where to Eat in Seattle
After Easy Pass, swing by 5b's Bakery in Concrete for a cinnamon roll. Cascadian Farm in Rockport has the best ice cream during the summer, plus fresh berries.
Don't forget: When the trails get slick and wet, hiking poles are worth their weight in carbon fiber.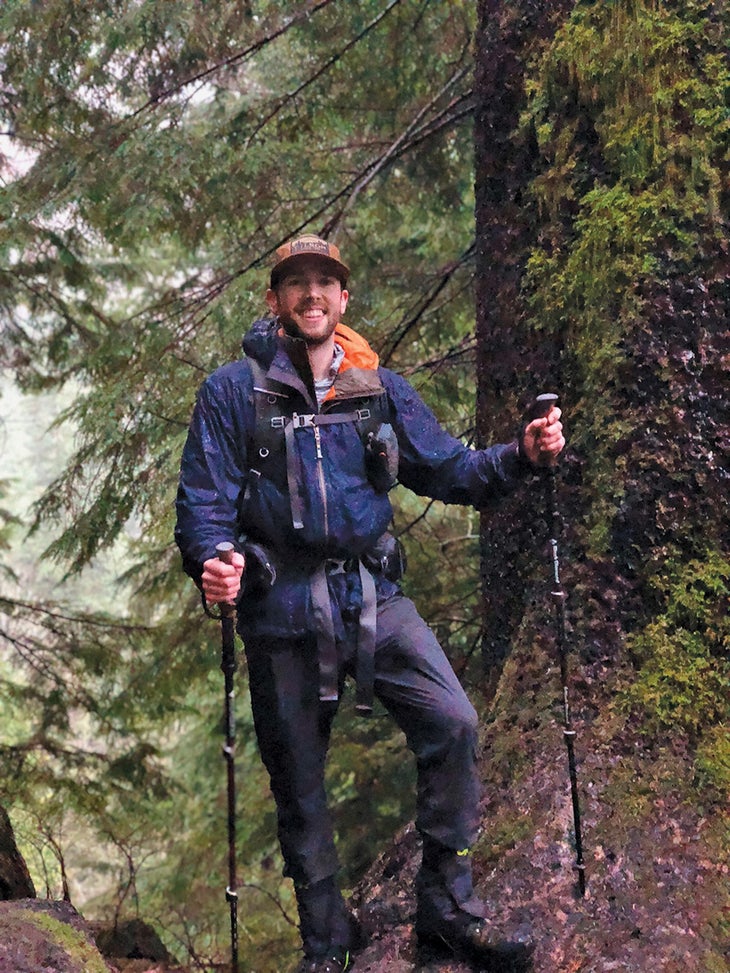 Our Scouts: Jason Bickford and Anastasia Allison