Hike Like a Local in New York City
New York City may be the height of American urbanism, but that doesn't mean you have to drive for hours to get your wilderness fix. Soaring views over rocky peaks, quiet lakes, steep scrambles, and wildflowers galore await on these nearby trails. The best part? Public transportation hits them all.
Heading out the door? Read this article on the new Outside+ app available now on iOS devices for members! Download the app.
Breakneck Ridge, Hudson Highlands State Park
Miles 6 (loop) Transit from town 1 hour 30 minutes
Looking for a good workout, better views, and a chance to connect with NYC's hiking community? Haul yourself up Breakneck Ridge. From the Cornish Trail, warm up on cruisey miles past the ruins of the Cornish Estate manse. Take the shortcut (left) on the Undercliff Trail to Breakneck Ridge for as fine a view down the wide, green-edged Hudson River as you can get without chartering a helicopter. The bulbous form of 1,339-foot Storm King Mountain (a hike for another day) sits across the water. Make your way along Breakneck and link the Notch and Washburn Trails for another view atop 1,410-foot Mt. Taurus before a rocky downhill to the trailhead. Trailhead Breakneck Ridge Info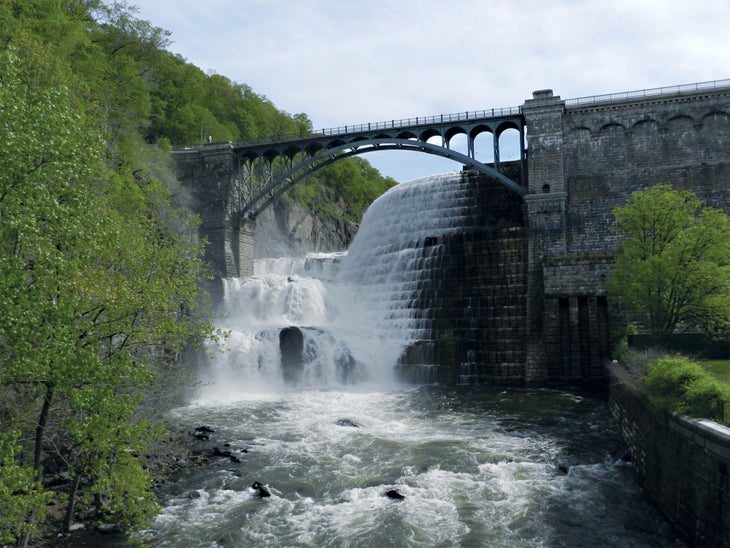 Old Croton Aqueduct Trail, Old Croton Aqueduct State Historic Park
Miles 11 (point to point) Transit from town 1 hour
The Highline on Manhattan's West Side is renowned for squeezing a lot of natural beauty into a narrow space. The Old Croton Aqueduct Trail is its big brother. This 26.2-mile-long (but only 50-foot-wide) state park traces the aqueduct that once delivered NYC's water. The best section starts near the Croton-Harmon Train Station (Metro-North). Weave your way south through leafy neighborhoods, schoolyards, and multimillion-dollar mansions. Just after mile 4, in the town of Ossining, you'll walk across an arched stone bridge which once held the aqueduct pipe. Continue on to Tarrytown and grab the NYC-bound train back to the city. Trailhead Croton-Harmon Train Station Info
Tuxedo-Harriman Loop, Harriman State Park
Miles 6.5 (loop) Transit from town 1 hour 15 minutes
Easy access and varied views meet in Harriman State Park, a destination less busy than nearby Bear Mountain. Begin at the train station (Metro-North) in the town of Tuxedo and climb south along the Kakiat Trail, stealing views over your shoulder to watch the station, roads, and homes below shrink to the size of a model train set. After turning left onto Blue Disc Trail, a succession of views over the sprawling, low-rolling hills guides you up the last of the 1,500-foot climb. Descend via the Ramapo-Dunderberg Trail back to the train stop. Look out for rattlesnakes in the rock formations in summertime; tuck some trail spikes into your pack for winter. Trailhead Tuxedo Train Station Info
Where to Buy Gear in New York City: Tent & Trails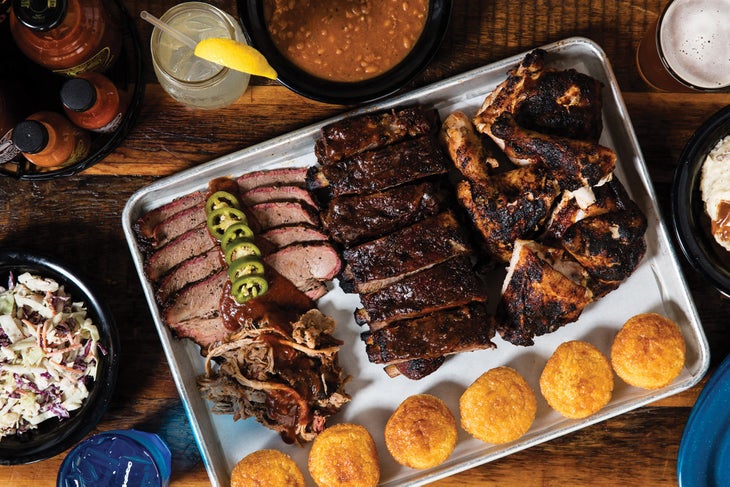 Where to Eat
After walking the aqueduct, grab lunch at charmingly old school Horsefeathers in Tarrytown.
Don't forget: Protect yourself against ticks during summer by wearing lightweight pants instead of shorts.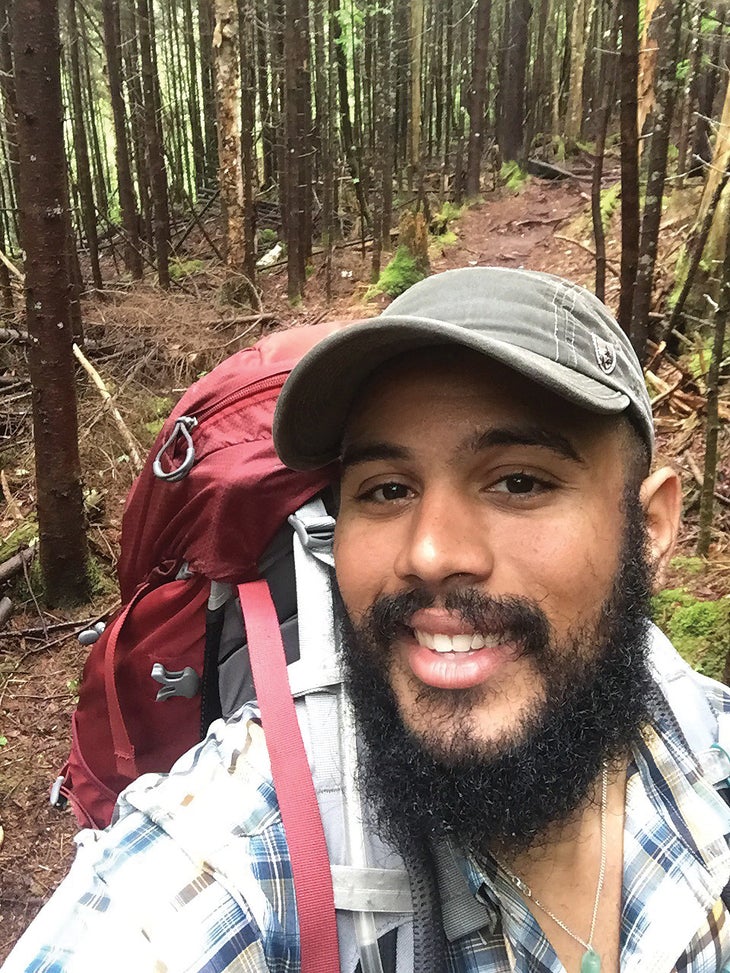 Our Scout: Justin Bailey