Hike Like a Local in Chicago
While known for its lake views, modern architecture, deep-dish pizza, and those World Series champion Cubs, the Windy City is also close to some of the Midwest's best hiking trails. Glacier-scraped terrain, hardwood forests, and meandering rivers are all within two hours of the Magnificent Mile.
Heading out the door? Read this article on the new Outside+ app available now on iOS devices for members! Download the app.
Perimeter Trail, Edward L. Ryerson Conservation Area
Miles 3.2 (loop) Drive from town 35 minutes
As a rule, Chicagoans don't make early departures off the toll road. Break the rule here, and you'll find a quiet, riverside path in this undervalued patch of hardwood forest. It seems like an unlikely spot for a nature preserve, and that's precisely what keeps the crowds away. The path meanders along the Des Plaines River, where slow-moving water tumbles over boulders that rise out of the shallows. For a brief period in November, the half-frozen flow resembles a slushie. Best bet: Follow the park's perimeter on this 4-mile loop that meanders through the high-canopy woods before swinging around Ryerson Cabin, a log home built in 1928. Trailheads Edward L. Ryerson Conservation Area or Brushwood Center parking lot Info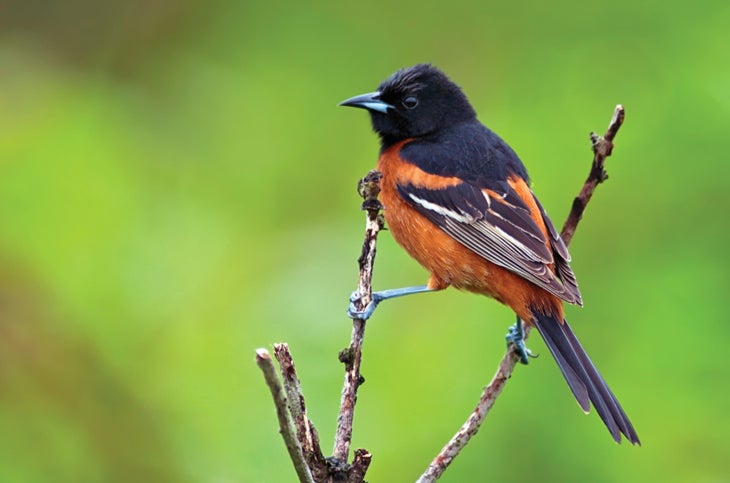 Des Plaines River Trail, Dam No. 4 Woods-East
Miles 2 miles (out and back) Drive from town 30 minutes (or transit via Blue Line)
The 56.2-mile Des Plaines River Trail follows the water past every slice of the city—idyllic to industrial. For a bite-size chunk, tackle the section through Dam No. 4 Woods-East, a sampler of the greater trail system. Even simpler? The Blue Line goes right there (get off at Cumberland and walk 15 minutes to the trailhead). The trail here is wide and flat with very few roots and rocks, making it a perfect after-work hike, bike, or trail run. Make a night out of it by taking the Blue Line back through Logan Square for drinks, food, and music. Trailhead Sunset Bridge Meadow Info
Ice Age Trail, Kettle Moraine State Forest, Southern Unit
Miles 21.8 miles (point to point) Drive from town 2 hours
If you're looking for a proper Chicagoland backpacking adventure, you'll have to cross a state line. Wisconsin's Ice Age Trail offers tree-topping views of Chequamegon-Nicolet National Forest, the rock bands at Devil's Lake State Park, and Green Bay (city and water) farther afield. For a quick overnight, tackle the 21.8-mile Jerry Lake Segment, which seesaws from glacial esker to fern-choked swamplands to kettle lakes where glacial erratics (boulders deposited during the Ice Age) keep watch. In the fall, the Kettle Moraine sugar maples light up with oranges, yellows, and reds. If the weekend sampler inspires you, there's almost 1,200 more miles to hike. Trailhead Sailor Creek Road Info
Daily Hike
The urban-wild interface reaches its peak in Openlands Lakeshore Preserve, where art and community meet a near-empty Lake Michigan shoreline and quiet prairie.
Where to Eat in Chicago
Pull up a seat next to Erica at Kuma's Corner in Avondale for a "Metallica" burger, fried pickles, and strong IPA.
Don't forget: Pack a durable, waterproof shell to fend off of rain in the Windy City.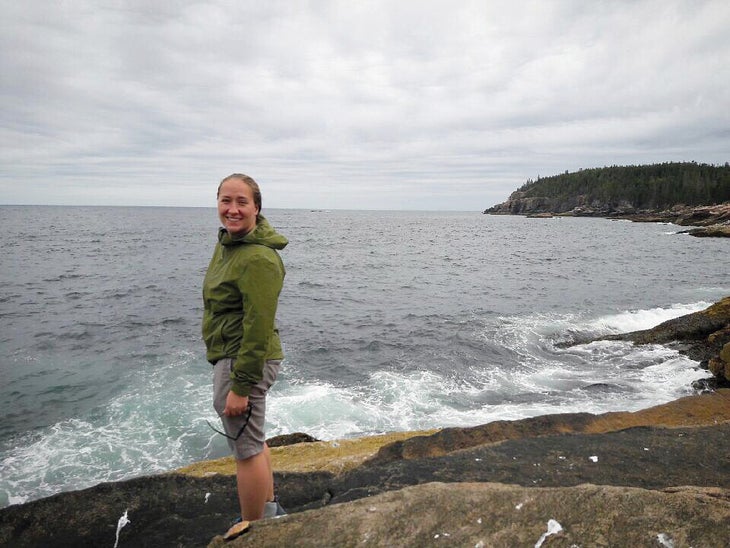 Our Scout: Erica Zazo