Master Southern Trails in Cheaha State Park
People often think Alabama is flat, says Callie Thornton. A hike on the Pinhoti Trail is the quickest way to prove them wrong.
Heading out the door? Read this article on the new Outside+ app available now on iOS devices for members! Download the app.
Cheaha State Park plays host to just 4 miles of the 339-mile Pinhoti Trail, but according to park manager (and Pinhoti thru-hiker) Callie Thornton, panoramic views of the Talledega Range and steep, rocky stretches make those 4 miles some of the trail's best. The Pinhoti winds northeast from Flagg Mountain, Alabama, through northwestern Georgia. As it links together small towns and parks like Cheaha, the trail funnels hikers—and their spending money—into local economies. It's this interplay between sustainable growth and dedicated conservation that kept Callie Thornton checking for job openings at Cheaha ever since she started backpacking seven years ago (she finally landed the gig in 2017).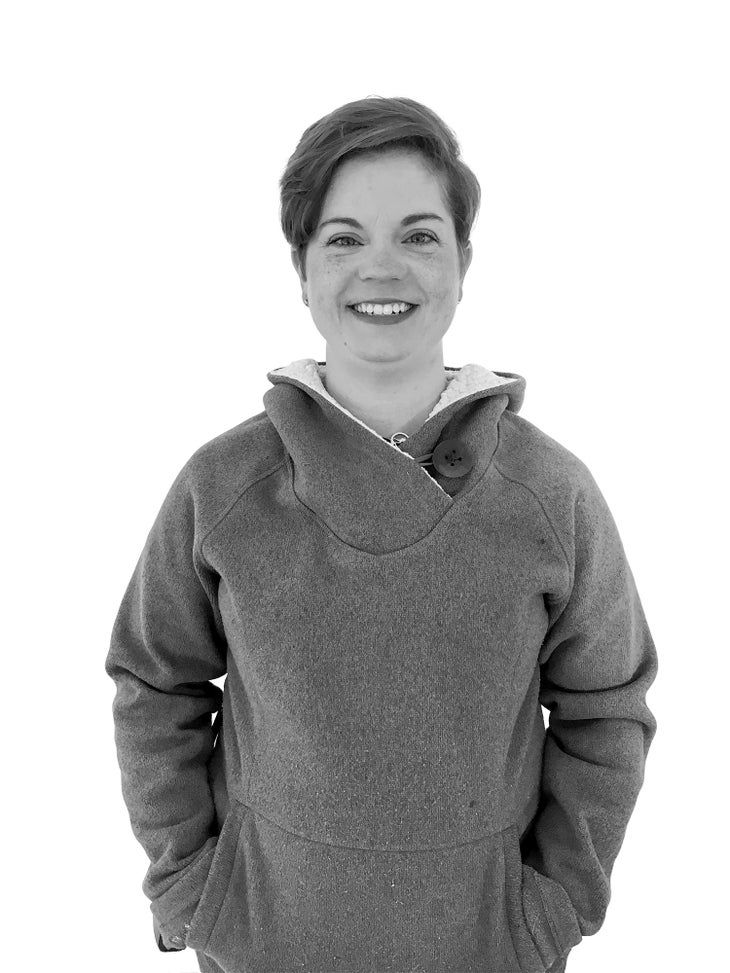 People often think Alabama is flat, she says, but it's not—and the views you'll find atop rocky summits here will change your perception of hiking in the South.
Favorite Hike in Cheaha State Park: The Stairway to Heaven. Climb these switchbacks just south of Cheaha State Park and ascend 600 feet in half a mile. It's brutal, Thornton says, but it's worth it for the spin-around views. "It's the only place on the trail you can sit at your campsite and see the sun go down and watch it come up in the morning from the same spot," she says.
Key Skill: Prepare for the Worst
Wildfires, snakes, and scrambling make the Pinhoti Trail more treacherous than its Southern charm might imply.
1. Pace yourself.
More often than not, rescues happen between Bulls Gap and Adams Gap, where people aren't prepared for steep elevation change, Thornton says. Aim for a steady, moderate pace. To gauge, monitor your breathing: You should be able to talk, but not sing.

2. Watch your step.
Rattlers, corals, copperheads, and cottonmouths all call the Pinhoti home. Keep an eye out along sunny stretches and while scrambling. Step on logs and rocks rather than over them—there could be a snake curled up on the other side. Get bit? Check for fang holes. If you find them, stay calm (a galloping heart spreads venom faster) and remove any tight clothing or jewelry before swelling starts. ID or photograph the snake if possible, and get to the ER right away.
3. Douse the flames.
"The biggest threat we face is fire," Thornton says. During a drought in 2016, wildfires burned thousands of acres and temporarily closed part of the Pinhoti in the Talladega National Forest. Still, campfires are allowed throughout. Use established fire rings, a fire pan, or a fire mound to decrease risk of wildfire. Let the flames burn down to ash, then douse with several liters of water—not dirt—or until ashes are cool to the touch. Not using a ring? Pack out or disperse your ashes. 
The Best Gear for Hiking Cheaha State Park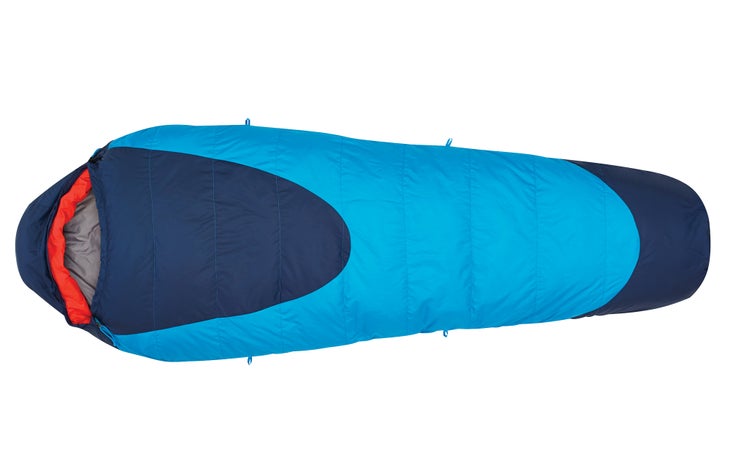 Kelty Cosmic Down 20
Weather changes quickly in the Pinhoti's highcountry (Thornton has seen temps drop 30 degrees below what was forecast) and a warm bag is a sure safety net. On hot nights, the full-length zipper dumps heat, and DriDown fill resists humidity. Bonus: It's more affordable than most 20°F down bags on the market. $160; 2 lbs. 13 oz.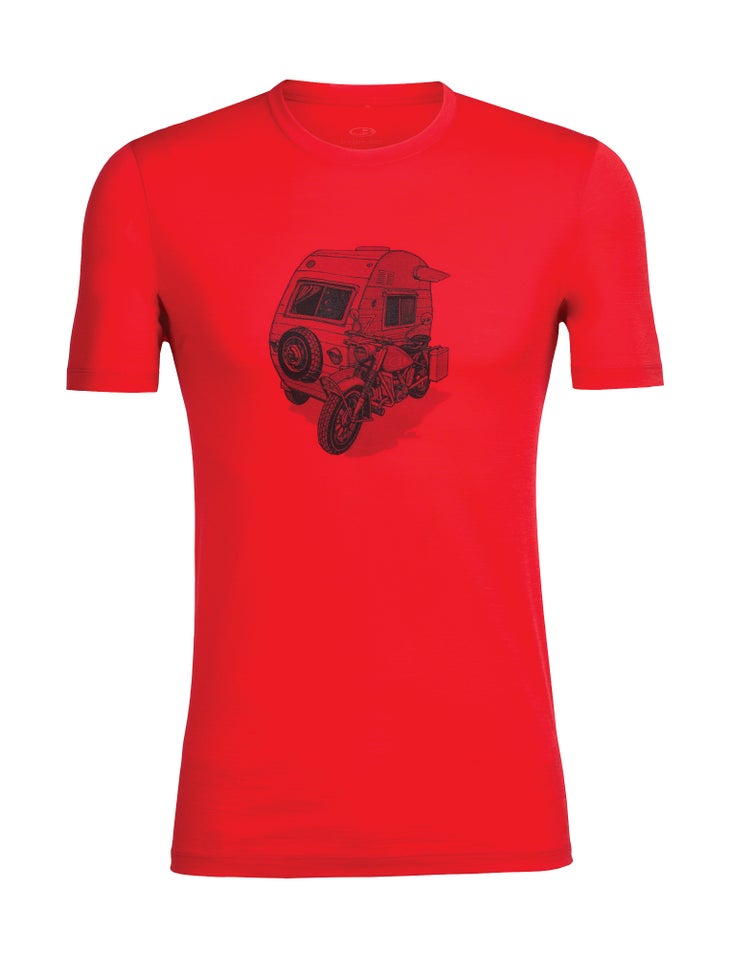 Icebreaker Tech Lite Short Sleeve Crewe
Cheaha summer temps can break 100°F —plus it's humid. "I sweat a lot, but this merino top soaks up all the moisture," Thornton says. Enter wool's antimicrobial properties: Even after days of wear, the Tech Lite doesn't get smelly. And at a thru-hiker-friendly 4 ounces, it's about as light as merino tees get. $75; 4 oz. (w's S); m's S-XXL; w's XS-XL 
Buy Icebreaker Tech Lite Short Sleeve Crewe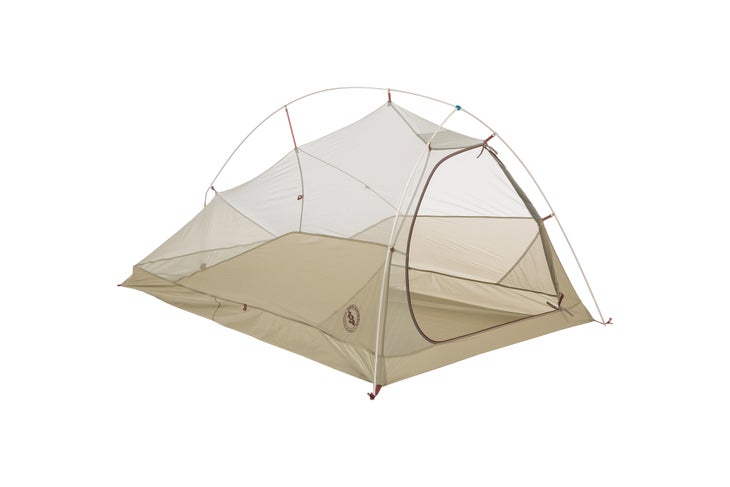 Big Agnes Fly Creek HV UL2
When bugs keep her tent-bound on humid nights, the Fly Creek's mesh body is Thornton's ticket to sound sleep. "There's room for me, my dog, and my pack, and it's still lighter than my hammock setup," she says. The added perk of ditching the fly? Uninterrupted stargazing on Talladega ridgelines. $390; 1 lb. 15 oz.