Great Smoky Mountains National Park: Clingmans Dome to Silers Bald via Appalachian Trail
Bag four scenic peaks in Great Smoky Mountains National Park.
Heading out the door? Read this article on the new Outside+ app available now on iOS devices for members! Download the app.
This 10-mile out-and-back on the Appalachian Trail delivers outstanding returns on your aerobic investment. It's a relatively easy stroll on a high, narrow ridgeline with constant views into Tennessee and North Carolina. From the Clingmans Dome parking area, hike 0.25 mile to the summit observation tower, where you can claim Tennessee's (and the AT's) high point (6,643 feet) before turning left on the AT.
You'll roll through spruce, fir, beech, and ash to open views at 6,575-foot Mount Buckley and 5,560-foot Jenkins Knob. Then, at 4.5 miles, you'll hit The Narrows, where the ridge squeezes to a few yards wide, for a 0.5-mile tiptoe to 5,607-foot Silers Bald and its views of Fontana Lake and surrounding balds. To make it an overnight, head to Silers Bald Shelter 0.2 mile beyond.
MAP AND GUIDE: Trails Illustrated Great Smoky Mountains National Park ($12, natgeomaps.com); Hiking Trails of the Smokies, by Don DeFoe, ($20, smokiesstore.org)
CONTACT: (865) 436-1200, nps.gov/grsm
-Mapped by Jeff Chow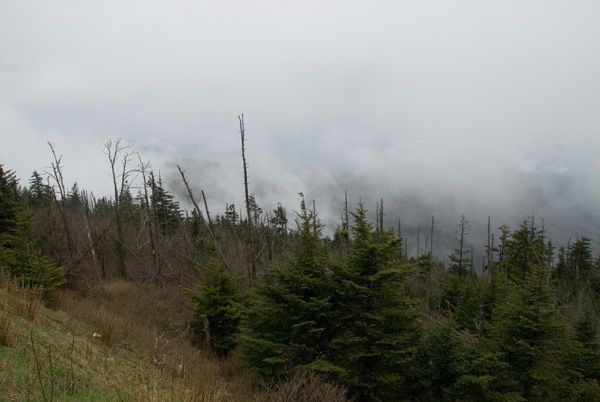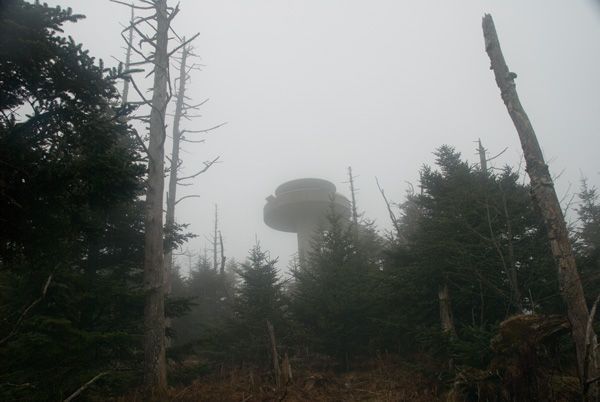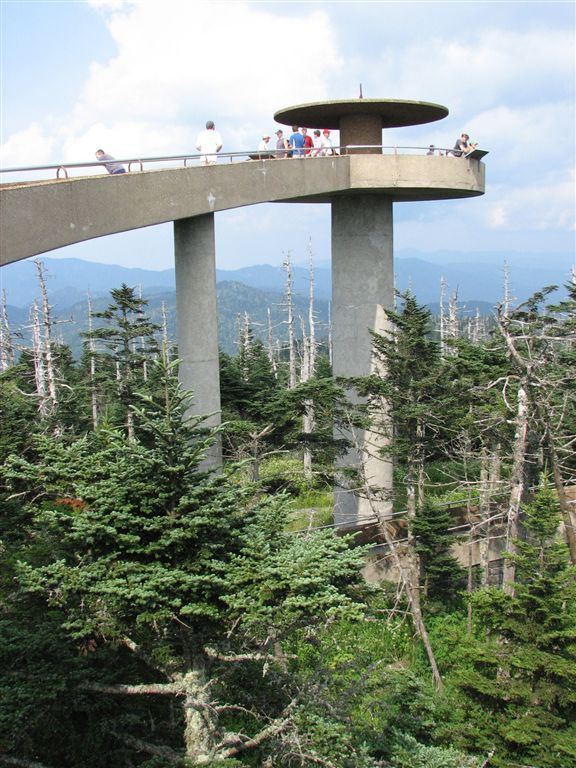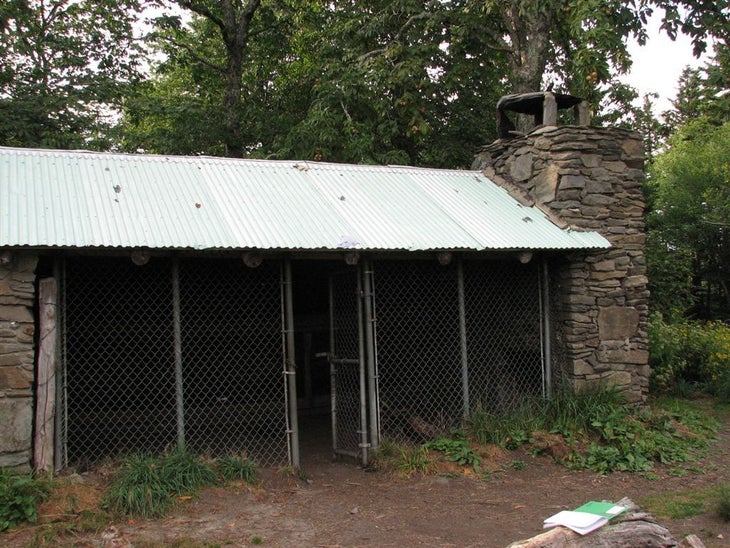 Trail Facts
Waypoints
CLG001
Location: 35.556853, -83.496222
Follow the wide, paved trail lined with benches from the parking lot to the observation tower.
CLG002
Location: 35.562657, -83.499774
Bear right to summit Clingmans Dome and the lookout tower.
CLG003
Location: 35.56344, -83.498459
Turn right onto Clingmans Dome Tower Trail.
CLG004
Location: 35.563076, -83.498701
Clingmans Dome (6,643 ft.): This summit is the second highest point east of the Mississippi, and the highest point on the Appalachian Trail. Climb the 54-foot tower for 100-mile views of seven states on clear days. On cloudy days, you won't be able to see the ground below the tower. Next, backtrack to Waypoint 2 and continue west along the ridgeline.
CLG005
Location: 35.562081, -83.504355
Continue straight at 3-way junction.
CLG006
Location: 35.562218, -83.505936
Traverse the summit of Mount Buckley.
CLG007
Location: 35.564716, -83.533401
Hike past Goshen Prong Trail and continue along the ridgeline.
CLG008
Location: 35.565162, -83.542818
Trail passes Double Spring Gap Shelter.
CLG009
Location: 35.56497, -83.544663
Traverse Jenkins Knob.
CLG010
Location: 35.564798, -83.559605
The Narrows: The ridge squeezes to a few yards wide; carefully maneuver the next half-mile stretch to 5,607-foot Silers Bald.
CLG011
Location: 35.565589, -83.563042
Pass Welch Ridge Trail on the left.
CLG012
Location: 35.565938, -83.565488
Silers Bald: The Tennessee-North Carolina state line runs across this 5,607-foot mountain. Look east for views of Clingmans Dome. Next, follow the ridgeline southwest to Silers Bald Shelter.
CLG013
Location: 35.564158, -83.568342
Silers Bald Shelter: Spend the night at the shelter, or turn around and retrace the route back to the parking lot.
View from Clingmans Dome Road
Location: 35.556861, -83.496062
A misty view from the Clingmans Dome Road.
Lookout Tower
Location: 35.563425, -83.498336
Clingmans Dome Tower
Location: 35.56298, -83.498497
Double Spring Gap Shelter
Location: 35.565179, -83.542646