Grand Teton National Park: Phelps Lake
Ditch the roadside crowds on this family-friendly, 4.1-mile out-and-back to an indigo lake framed by the mighty Tetons. Bring binocs: Songbirds abound.
Heading out the door? Read this article on the new Outside+ app available now on iOS devices for members! Download the app.
Hike two gently rolling miles (one-way) to reach this deep-blue lake at the foot of 11,241-foot Prospectors Mountain. The route winds through conifers and aspen groves before dropping to Phelps's northern shoreline. Picnic at the sandy beach or take the gasp-inducing plunge into the ice-cold water. Extend your stay: Continue southeast .1 mile to sleep at the designated campsites (permit required).
INFO For information on permits, current trail and camp conditions, and wilderness guidelines, go to nps.gov/grte/planyourvisit/things2know.htm.
PERMIT A wilderness permit is required for all overnight camping in the backcountry. Reservations accepted ($20 administrative fee for permits during peak season). nps.gov/grte/planyourvisit/back.htm
CONTACT Grand Teton National Park, (307) 739-3300; nps.gov/grte/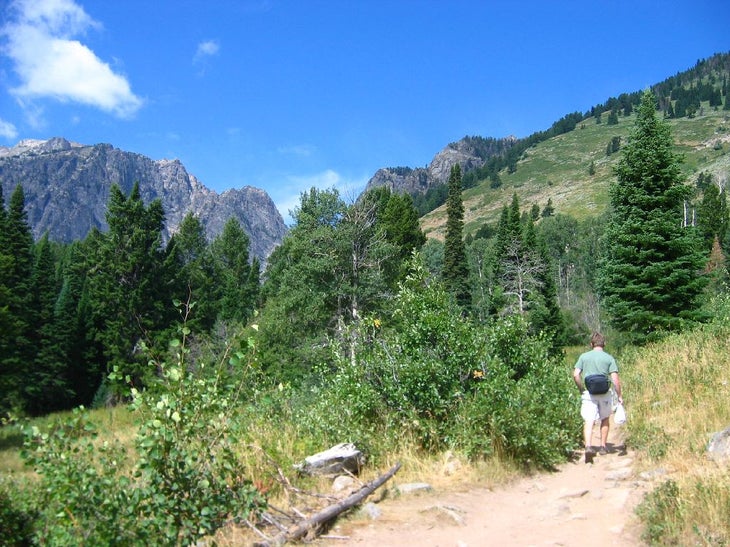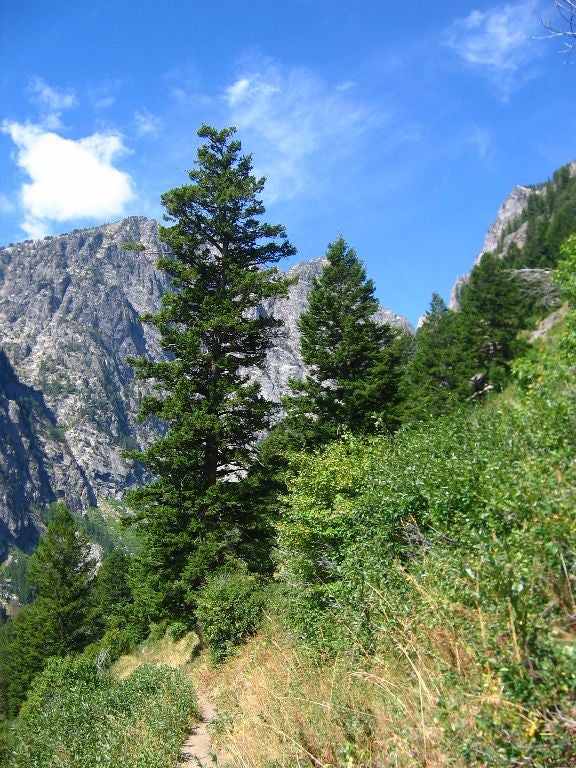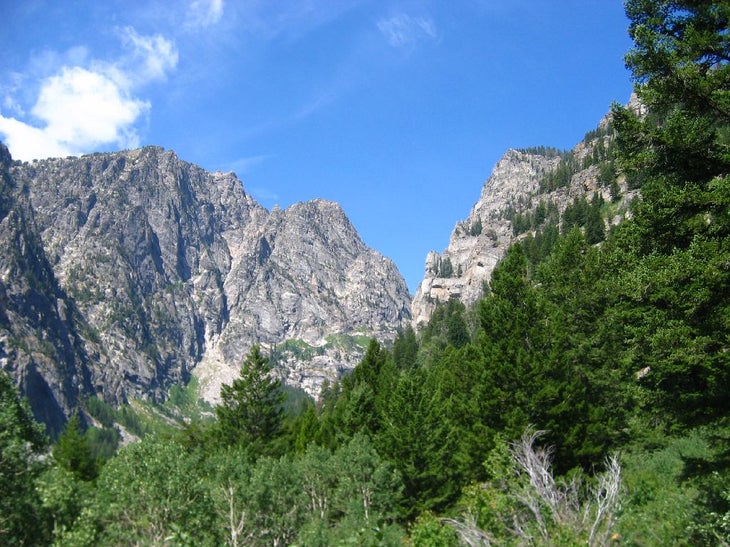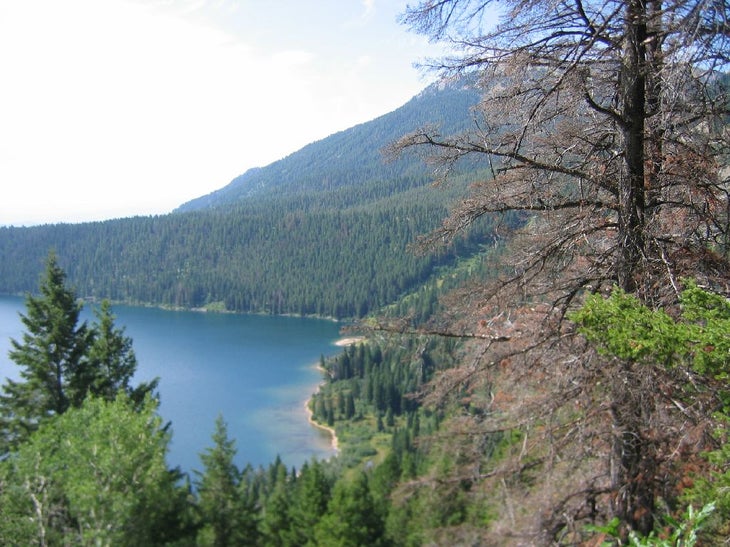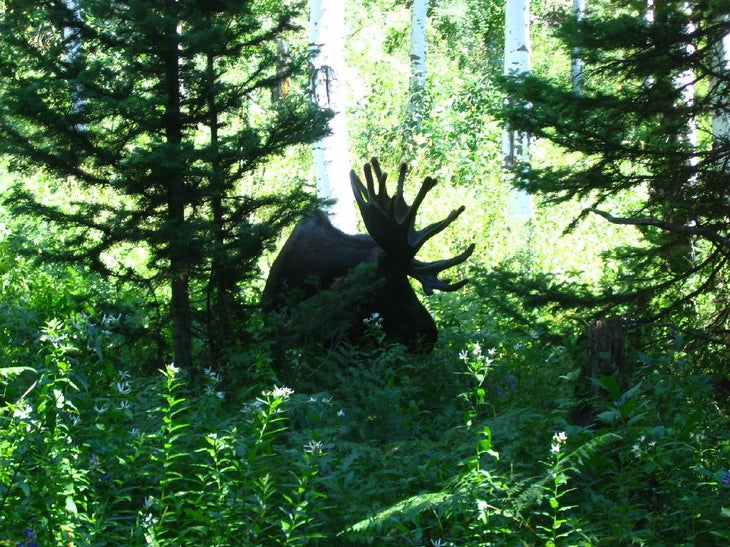 Trail Facts
Waypoints
PHL001
Location: 43.655717, -110.781026
Begin hiking NW from well-marked trailhead through dense forest
PHL002
Location: 43.656818, -110.782204
Turn L @ 3-way
PHL003
Location: 43.656662, -110.789909
Continue straight, passing lush fern and flower undergrowth
PHL004
Location: 43.657347, -110.796014
Enter a shaded aspen forest, where Western tanagers, northern flickers, and ruby-crowned kinglets sing above a sprawling floral carpet
PHL005
Location: 43.65704, -110.7994
Overlook: Crystalline Phelps Lake sparkles nearly 1,000 ft. below; continue W to descend via switchbacks
PHL006
Location: 43.654972, -110.80508
Turn L @ Y to Phelps Lake; break to view the 10,000-ft. towering gray walls of Death Canyon, which dominate landscape to the W. Option: Extend hike by turning R to head up the glacier-carved alley of Death Canyon
PHL007
Location: 43.652924, -110.804771
Turn L @ T; this low-lying section of Phelps Lake basin is a popular watering hole for bear and moose
PHL008
Location: 43.65314, -110.800445
Arrive at sandy beach, jump into the cool water before sprawling out with a good book and picnic lunch. Option: Make it an overnight and camp at one of the lake's beach campsites
Hikers
Location: 43.656147, -110.787827
Hikers trek along the dusty footpath.
Trailside Views
Location: 43.657378, -110.797248
Looking down Death Canyon.
The Tetons
Location: 43.657347, -110.797688
The rugged folds of the Tetons.
Phelps Lake
Location: 43.656742, -110.802655
Descending toward the emerald gem.
Moose
Location: 43.653141, -110.802986
A moose grazes near the trail.