Grand Teton National Park: Colter Bay at Jackson Lake
Leave the big pack behind and take this easy 2-mile loop at Colter Bay for spectacular views of Jackson Lake and several surrounding peaks.
Heading out the door? Read this article on the new Outside+ app available now on iOS devices for members! Download the app.
Hikers can take this short 2.1-mile hike at a leisurely pace and still get rewarded with excellent views of Jackson Lake and the surrounding mountains. Starting at the Jackson Lake Visitor Center, this trail connects two loops and heads out to a small peninsula with forested areas, rocky beaches, and sweeping views across the lake – the perfect place to bring family and a picnic lunch.
From the visitor center, head down the paved path along the marina. Head west toward a narrow peninsula at the outlet of the marina. Here, stop at a small waterside bench to take in the views of Jackson Lake and Mt. Moran to the south.
Next, fork right onto the dirt trail, which leads up a small, forested rise and then descends back to the water's edge. Cross a narrow spit of rocky ground that connects to the next loop on what would otherwise be a small island. Head left on the outer loop.
On the far side, hikers will find a pebbly beach with bunches of driftwood and panoramic views across Jackson Lake to the peaks on the other side, including Ranger, Doane, Eagle's Rest, Reynold's, and Mt. Moran. Pick a great spot to enjoy the sights and a picnic lunch. Keep an eye out for moose, as well, as they're frequently spotted here.
To head back, continue counterclockwise, eventually getting back on the narrow crossing. Take a left to complete the initial loop and to return to your starting point.
INFO For information on permits, current trail and camp conditions, and wilderness guidelines, go to nps.gov/grte/planyourvisit/things2know.htm.
PERMIT A wilderness permit is required for all overnight camping in the backcountry. Reservations accepted ($20 administrative fee for permits during peak season). nps.gov/grte/planyourvisit/back.htm
CONTACT Grand Teton National Park, (307) 739-3300; nps.gov/grte/
-Mapped by Eli Boschetto, Bosco Mountain Photo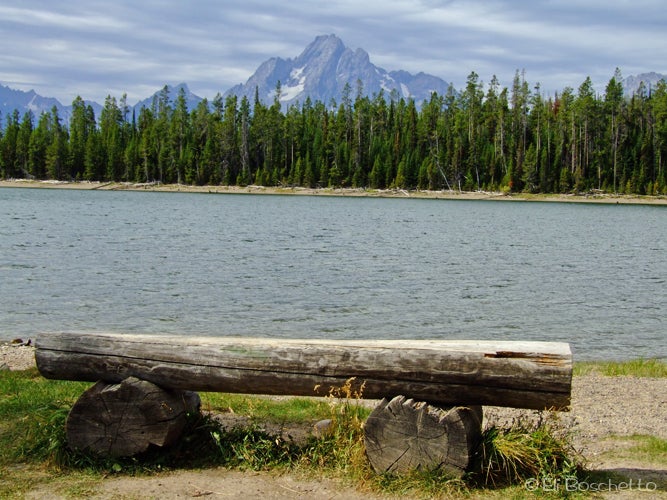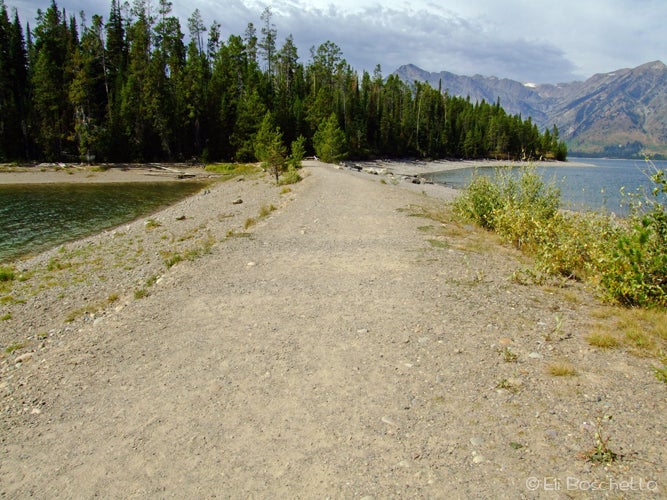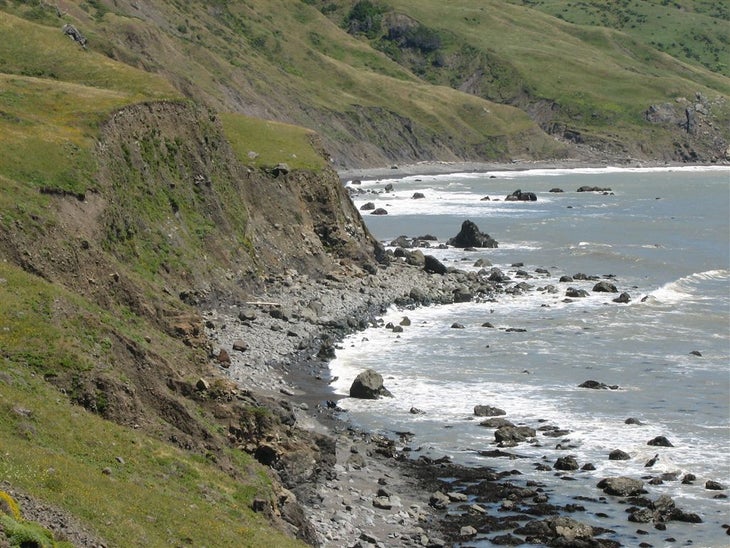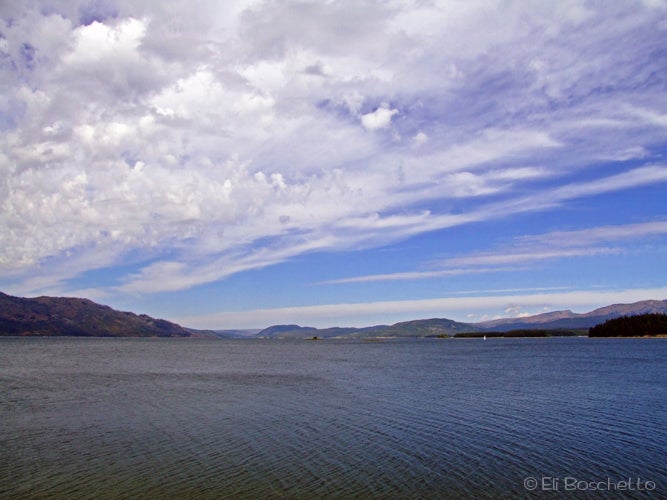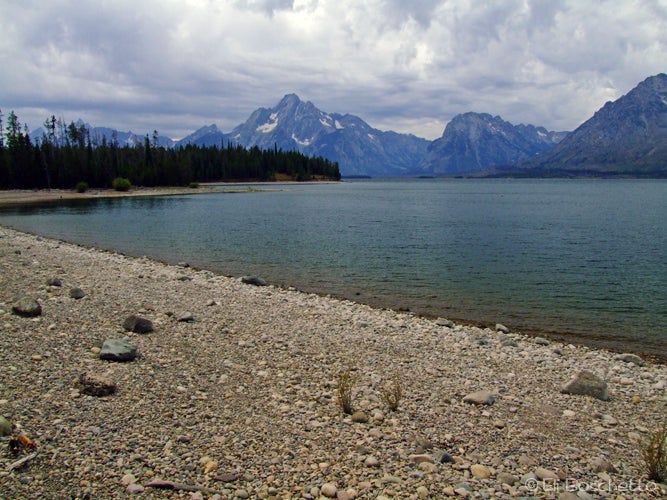 Trail Facts
Waypoints
BAY001
Location: 43.903144, -110.644778
Start the hike on the paved trail near the map box by the visitor center. Pick up an illustrated trail map for 50¢ at the sign board.
BAY002
Location: 43.90049, -110.647666
Continue by forking right on dirt trail, but first, check out the view from the point ahead. Enjoy views of Colter Bay, Jackson Lake and Mt. Moran from a waterside bench.
BAY003
Location: 43.900896, -110.650163
A dirt trail branches off to the right; save this for the return loop. Proceed ahead across the narrow, rocky spit. Also, keep your eyes out for moose.
BAY004
Location: 43.900604, -110.651517
Fork left to hike counterclockwise on the outer loop.
BAY005
Location: 43.895725, -110.654062
Emerge onto a pebbly beach with views across Jackson Lake to the peaks on the other side. Look for Mt. Moran to the south.
BAY006
Location: 43.901296, -110.654061
Here, enjoy a big view over Jackson Lake from the north side of Colter Bay Peninsula. Fork right at this junction to continue loop around peninsula. Fork left to find more beach and viewpoints.
BAY007
Location: 43.904876, -110.647353
Several spur trails branch off to the left for Colter Bay's picnic area.
BAY008
Location: 43.904402, -110.645433
Keep right through two junctions.
BAY009
Location: 43.904154, -110.645108
Jackson Lake Amphitheater. Descend back to your starting point along the marina, or to the parking area above.
Bay Bench
Location: 43.899871, -110.647559
Narrow Crossing
Location: 43.900969, -110.650907
Rocky Beach
Location: 43.895743, -110.65464
Jackson Lake
Location: 43.901139, -110.653696
Lakeside
Location: 43.902546, -110.650864
Find lots of pebbly beach for fun or relaxing on the north side of Colter Bay's peninsula.