Glen Canyon National Recreation Area: Cha Canyon
This narrow sandstone wonderland is a gateway to unlimited off-the-grid backpacking near Navajo Mountain.
Heading out the door? Read this article on the new Outside+ app available now on iOS devices for members! Download the app.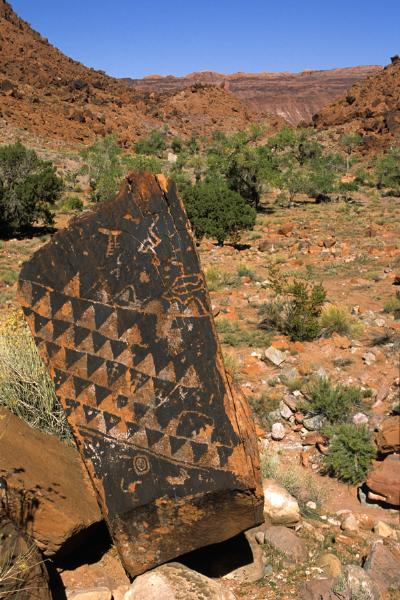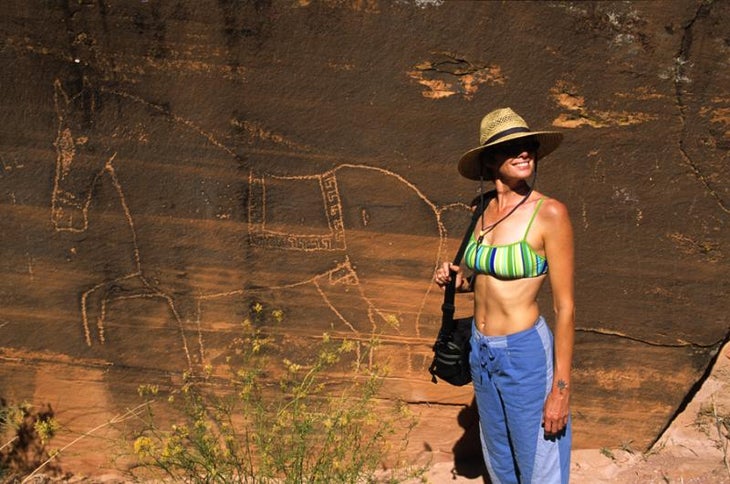 Trail Facts
Waypoints
CHA001
Location: 37.1594467163086, -110.81298828125
Turn S into Cha Canyon mouth, located in Lake Powell's San Juan Arm. Although campsites are limited, several beach sites are available in the upper bay of Cha Canyon.
CHA002
Location: 37.1545333862305, -110.812522888184
Pull boat ashore; tie up and begin hiking S
CHA003
Location: 37.143310546875, -110.814567565918
Veer R @ fork; pass Navajo petroglyphs, painted on Wingate Sandstone boulders that have tumbled from surrounding cliffs. Semi-wild horses of Navajo herdsmen occassionally pass through the canyon.
CHA004
Location: 37.1345062255859, -110.821159362793
Continue past Cha Canyon waterfall, an enticing stream arcing over a limestone ledge into a calm pool. Trail soon enters narrows, where the canyon becomes even more spectacular, with overhanging waterfalls and pools reflecting the rock's almost artificial colors.
CHA005
Location: 37.1295280456543, -110.825576782227
While navigating the narrows, boulders make for slow travel. Look for signs of "Cha," the Navajo word for beaver, while managing small waterfalls and sloshing upstream.
CHA006
Location: 37.0938415527344, -110.823997497559
North Rainbow Bridge Trail, the beginning of an optional 3- to 4-day circumnavigation of sacred Navajo Mountain. The trail leads hikers across slickrock at roughly 5,000 feet, passing great fins of sandstone before joining Rainbow Bridge.
Fallen rock art
Location: 37.1413536071777, -110.813484191895
©Elias Butler
Petroglyphs
Location: 37.1413536071777, -110.813484191895
©Elias Butler