Glacier National Park: Vision Quest Site
This 10-mile out-and-back heads off-trail and lands at the crumbling ruins of a Native American spiritual site on the slopes of Mount Henry.
Heading out the door? Read this article on the new Outside+ app available now on iOS devices for members! Download the app.
This 10-mile hike from Two Medicine Lake begins with an easy, 0.5-mile warm-up before turning uphill sharply after a quick detour to Appistoki Falls. Take your time as the trail climbs the east side of a glacier-carved valley—almost every long switchback offers a rest-worthy point to look for wildlife. The climb gets increasingly rocky as it approaches a saddle at mile 2.8. From the saddle you'll get a glimpse of Scenic Point. Continue toward the point, traversing the ridge, but before dipping to the saddle, turn off-trail to the right.
Pick your way across the rocky, treeless hillside heading due south to another saddle. This route follows a goat trail across the broad grassy hill to the left, but turn sharply uphill and pick your way toward its top. Just before cresting the ridge, look for a rocky foundation—an old Native Americans vision quest site. The top of the hill offers sweeping views of Glacier's peaks, a close-up of Mount Henry's rugged relief, and a perfect perch to watch for wildlife on Appistoki's eastern slope.
Note: This hike is mostly above treeline on an exposed, west-facing hillside so plan to hike it early in the morning or when spring temperatures are moderate to avoid harsh afternoon sun and overheating.
PERMIT: Overnight camping in Glacier National Park requires a backcountry permit. Check out the latest fees and more details at nps.gov/glac/planyourvisit/backcountry.htm.
MORE PARK INFO: Glacier National Park, (406) 888-7800; nps.gov/glac/.
-Mapped by Kristy Holland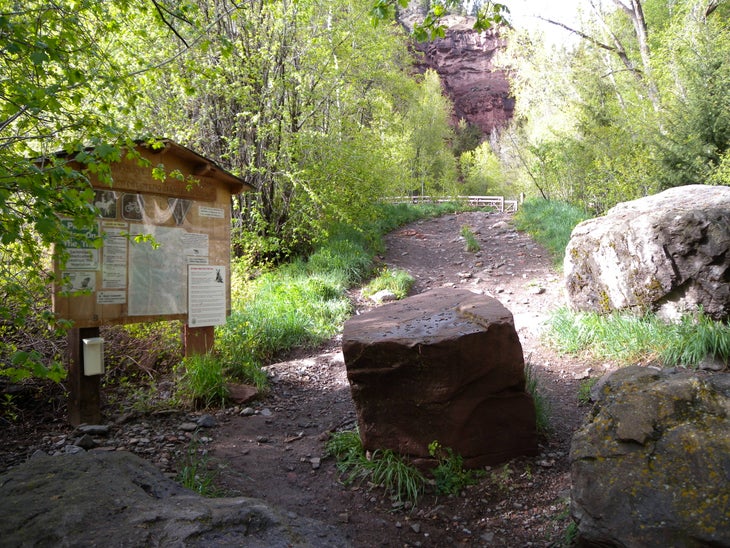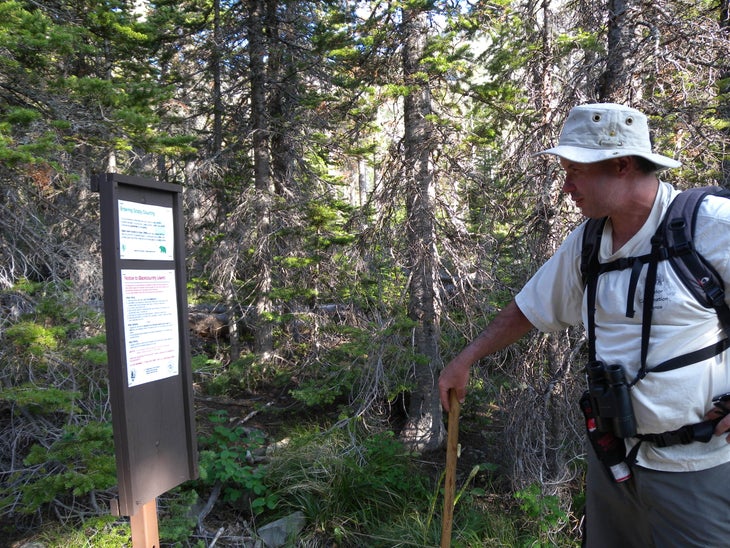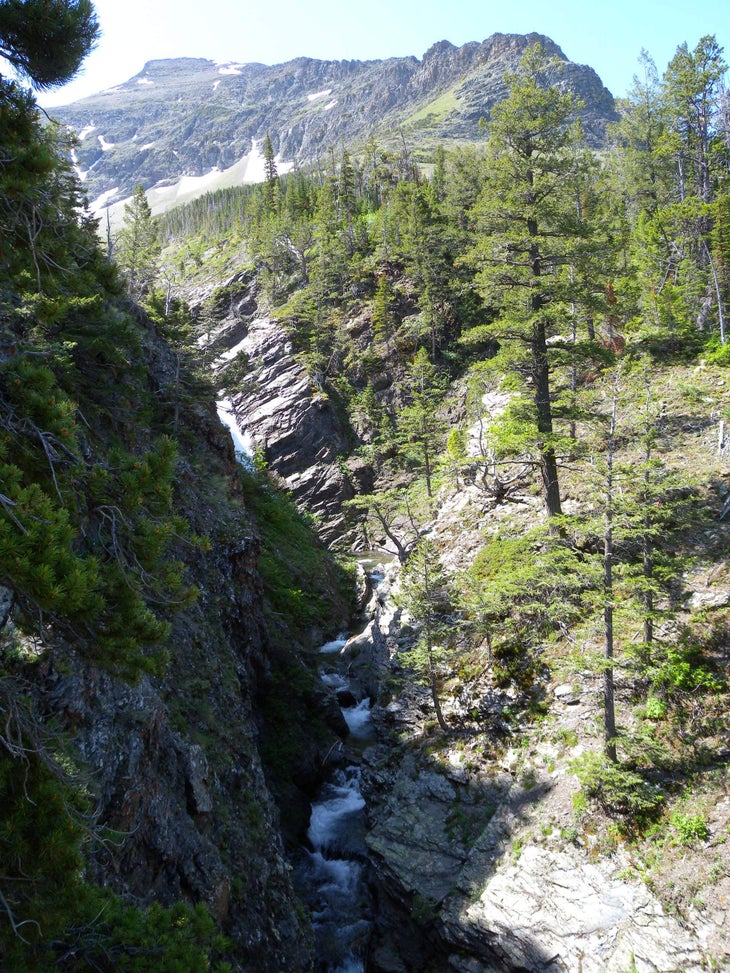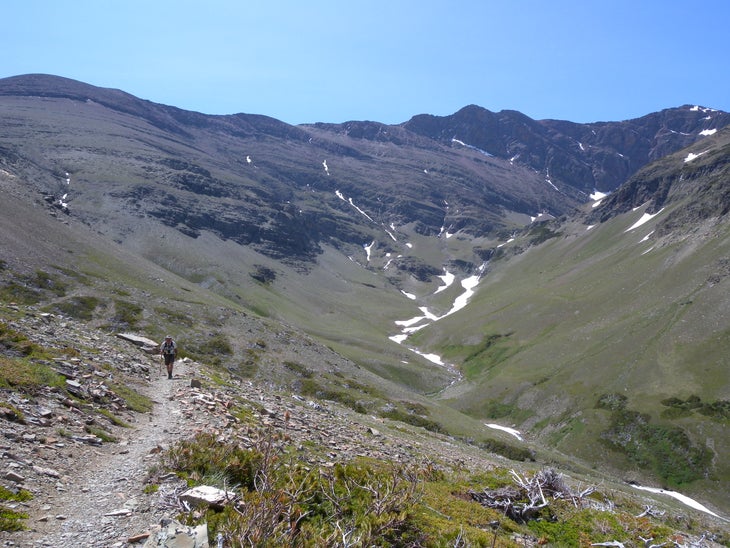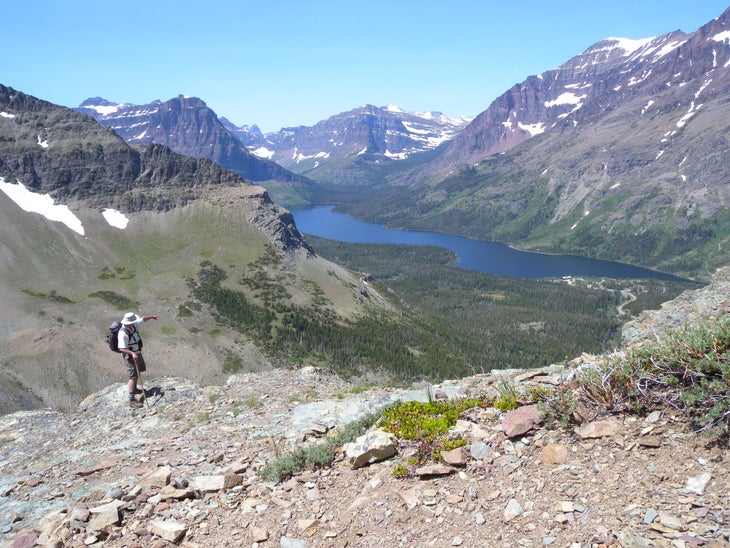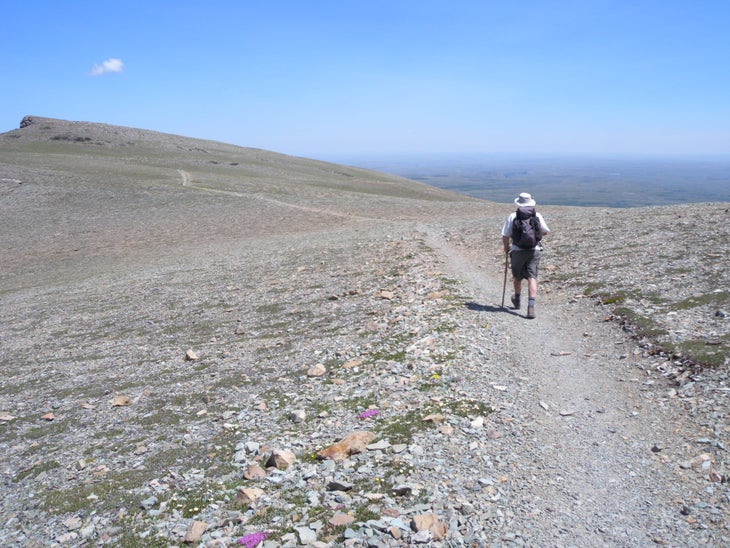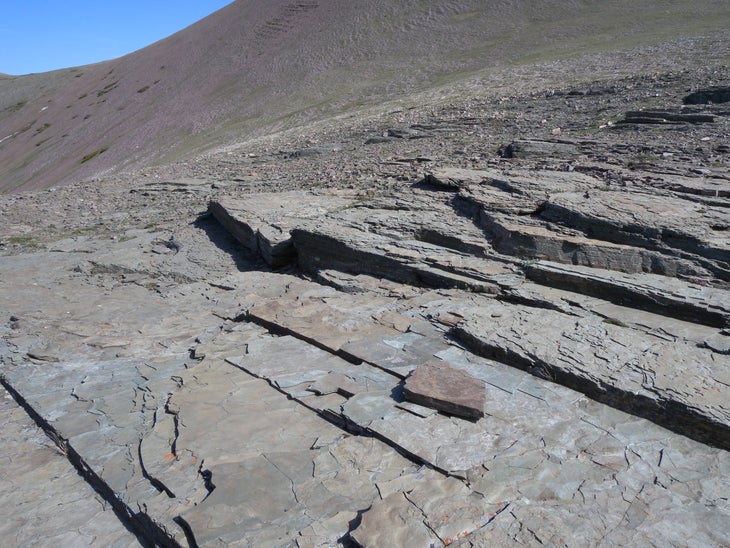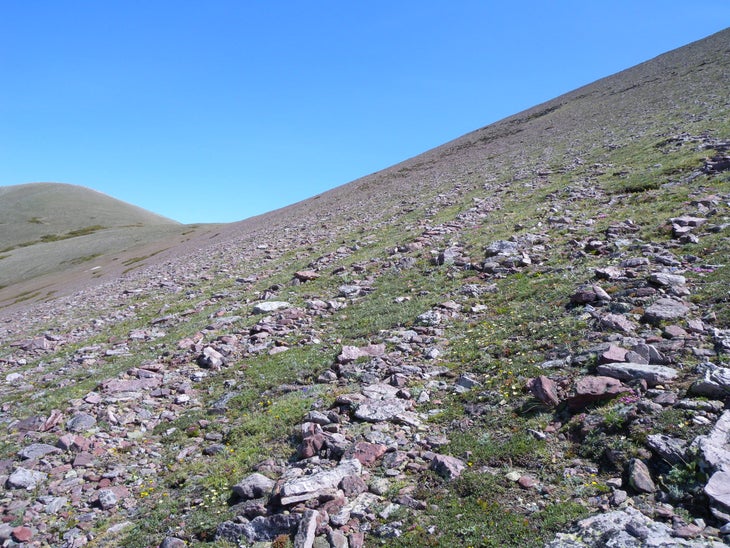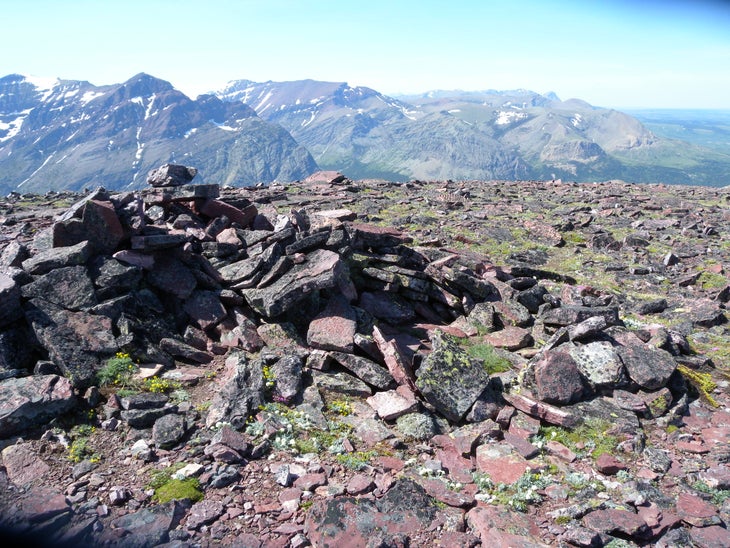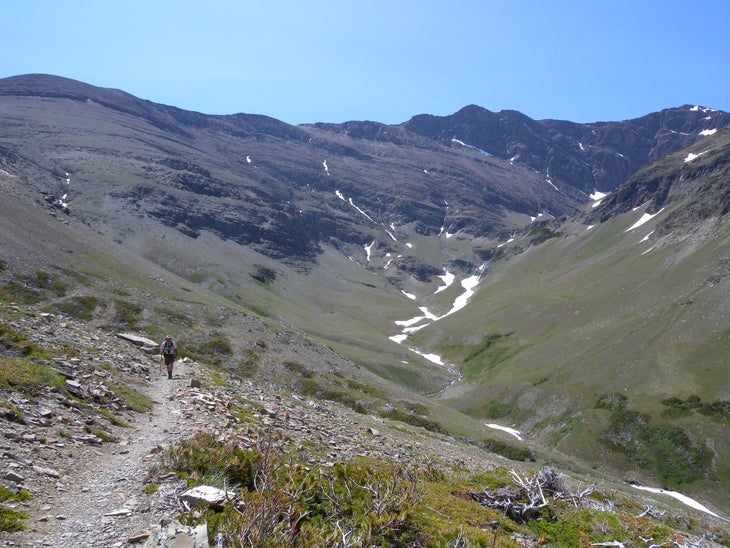 Trail Facts
Waypoints
VQS001
Location: 48.485374, -113.361729
There are no facilities at the Scenic Point Trailhead, but with the Two Medicine camp store just 0.25 mile east, it's still a convenient spot to stop for a restroom and snack.
VQS002
Location: 48.485247, -113.361477
Heed bear-country warnings as you follow the Mount Henry Trail from the northeast corner of the parking lot. The first 0.5 miles of the trail is a flat, easy warm-up.
VQS003
Location: 48.483248, -113.352942
Just before the climbing begins, turn right for a 200-yard round-trip detour to an overlook above Appistoki Falls. If you decide to skip the falls, there's a perfect rest stop at a valley overlook 200 yards up the main trail.
VQS004
Location: 48.479763, -113.349778
The skeleton trunk of an old limber pine marks the end of the trail's first mile. Several long switchbacks traverse the hillside up above.
VQS005
Location: 48.477729, -113.341892
Large rocks line the trail as it climbs toward Mount Henry. Several damp drainages sprout early spring wildflowers, a welcome sight on the otherwise dry hillside.
VQS006
Location: 48.479998, -113.342997
A prominent rock outcropping on the trail's west side offers a bird's-eye view of the lake and Two Medicine Valley. The entire trail is striking, but this is definitely worth a stop for photos.
VQS007
Location: 48.479564, -113.334231
From this rocky saddle, glimpse Scenic Point. Before dipping into the saddle to access the point, this route turns off-trail and uphill on the far side of the right-hand hill.
VQS008
Location: 48.480304, -113.327944
Before dipping into the saddle, turn right and pick your way across the rocky, grassy hillside toward another saddle due south of this small, trailside hill.
VQS009
Location: 48.465523, -113.321614
After wrapping east on a barely-there goat trail, turn uphill toward Mount Henry. You'll climb cross-country about 800 feet from this point to the top of the hill.
VQS010
Location: 48.461539, -113.326721
Look for this small pile of rocks remaining from the site of an old vision quest shelter. It's just below the top of the hill, so a little further to the west-side for views into the valley.
Trailhead
Location: 48.485254, -113.361413
A sign about 0.25 mile from the campground entrance marks the Scenic Point Trailhead.
Bears
Location: 48.485282, -113.361204
As with all trails in Glacier National Park, a sign at the trailhead warns that you're entering bear country. Make plenty of noise as you proceed and consider carrying bear spray.
Appistoki Falls
Location: 48.48275, -113.352535
Valley
Location: 48.478242, -113.342729
Mount Henry looms above the valley, but it slopes provide a dramatic backdrop for the long, uphill slog.
Two Medicine
Location: 48.480034, -113.342729
A trailside view of Two Medicine and Rising Wolf Mountain.
Traverse
Location: 48.478839, -113.331935
A relatively flat traverse above a crumbling slope lands at this saddle just before you turn right. Scenic Point is visible in the distance.
Rock Slabs
Location: 48.469592, -113.328137
Hillside
Location: 48.466747, -113.324811
The hillside traverse heading toward the vision quest site. Watch your step on the rocky, trail-less terrain.
Foundation
Location: 48.461525, -113.326753
The rocky pile that was once a shelter for local Native Americans on spiritual journeys.
Valley
Location: 48.460696, -113.327639
Looking west into the valley and across toward the slopes of Appostoki Peak.