Glacier National Park: Scenic Point
Worth the 2,200-foot climb out of Two Medicine, this 7.3-mile out-and-back rewards with wildlife viewing on the slopes of Mount Henry and a panoramic vista of Glacier National Park.
Heading out the door? Read this article on the new Outside+ app available now on iOS devices for members! Download the app.
This 7.3-mile out-and-back from Two Medicine Lake begins with an easy, 0.5-mile warm-up before turning uphill sharply after a quick detour to Appistoki Falls. Take your time as the trail climbs the east side of a glacier-carved valley—almost every long switchback offers a rest-worthy point to look for wildlife. The climb gets increasingly rocky as it approaches a saddle at mile 2.8. You'll also pass relatively lush forest, flower-speckled meadows, gnarled krummholz, stunted sub-alpine fir, and a barren hillside in that short distance.
From the saddle you'll get your first glimpse of Scenic Point, a 7,522-foot overlook perched above Two Medicine Lake. Climb the ridge and traverse the hillside toward the point. As its name suggests, sweeping views of Glacier's peaks, the Two Medicine Valley, the Bob Marshall Wilderness, and several flatland towns on the Blackfeet Reservation pan out to the east.
Note: This hike is mostly above treeline on an exposed, west-facing hillside so plan to hike it early in the morning or when spring temperatures are moderate to avoid harsh afternoon sun and overheating.
PERMIT: Overnight camping in Glacier National Park requires a backcountry permit. Check out the latest fees and more details at nps.gov/glac/planyourvisit/backcountry.htm.
MORE PARK INFO: Glacier National Park, (406) 888-7800; nps.gov/glac/.
-Mapped by Kristy Holland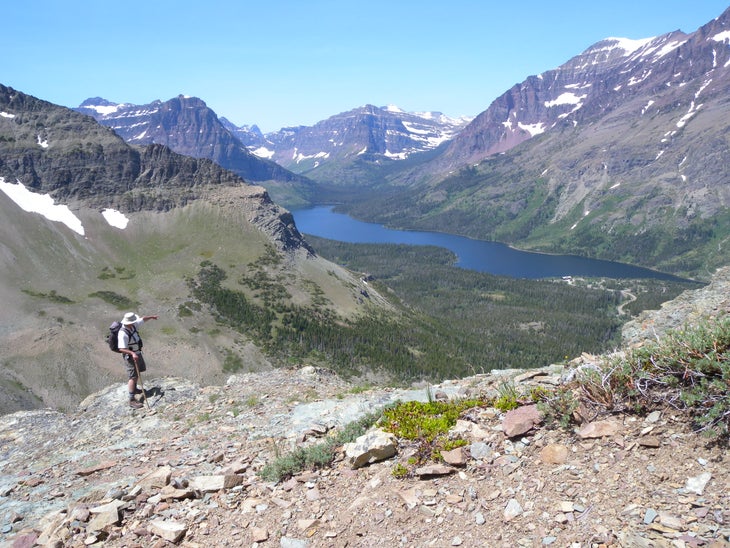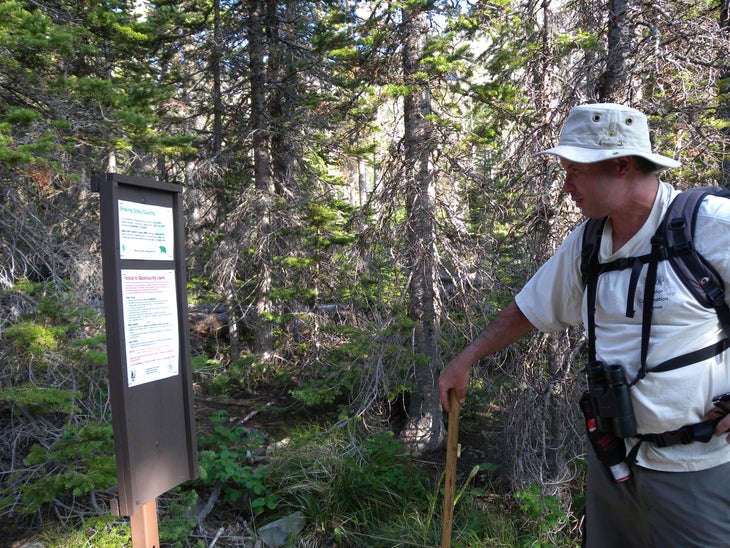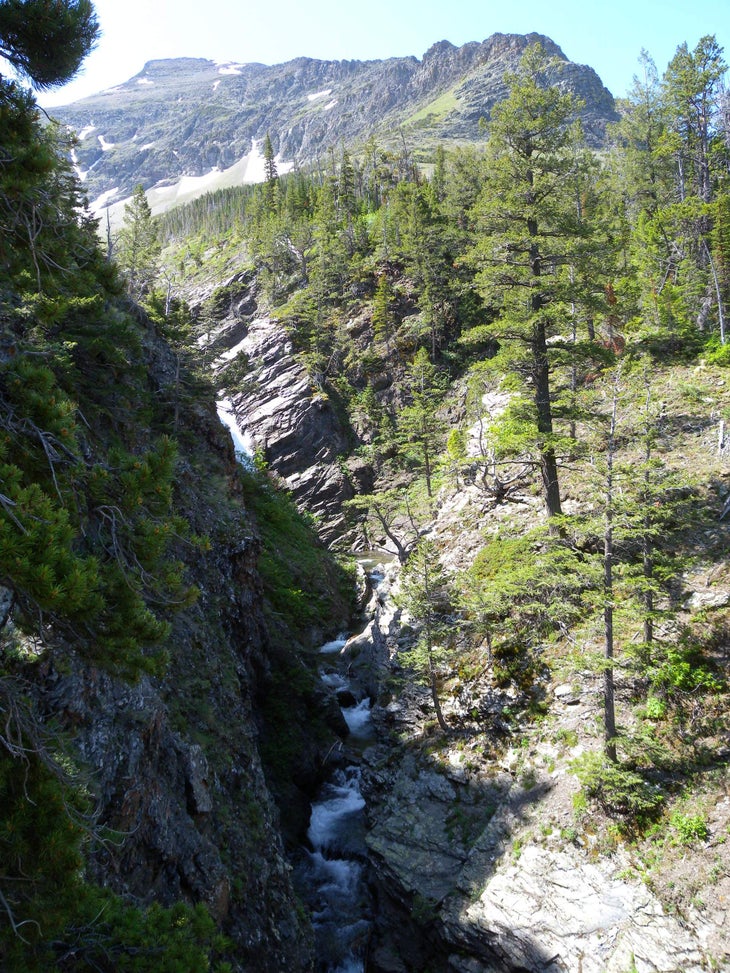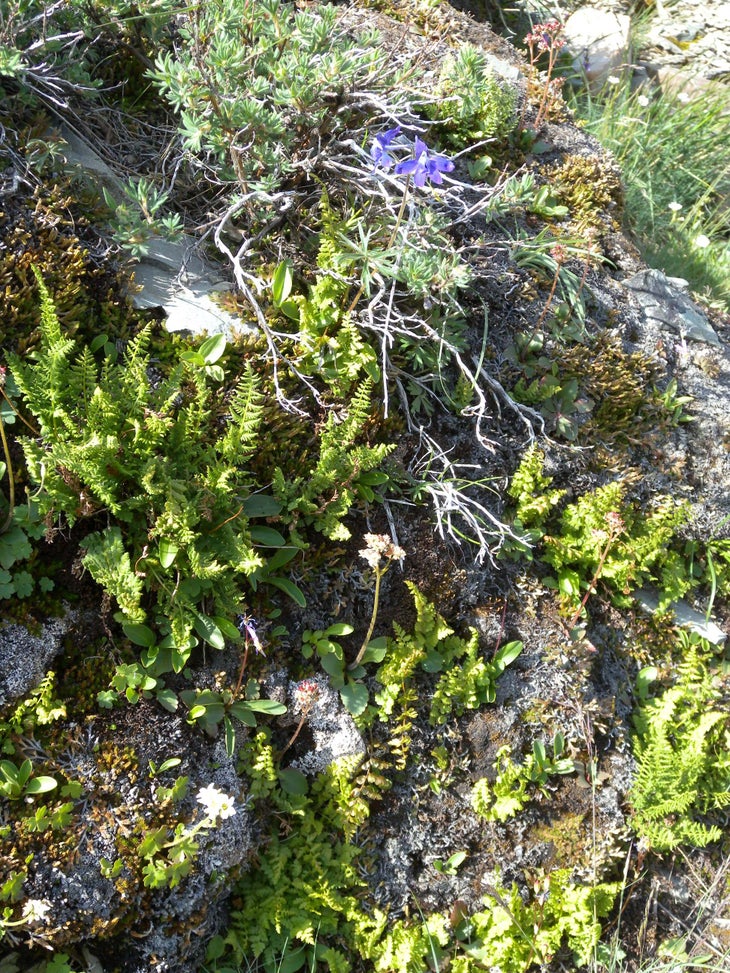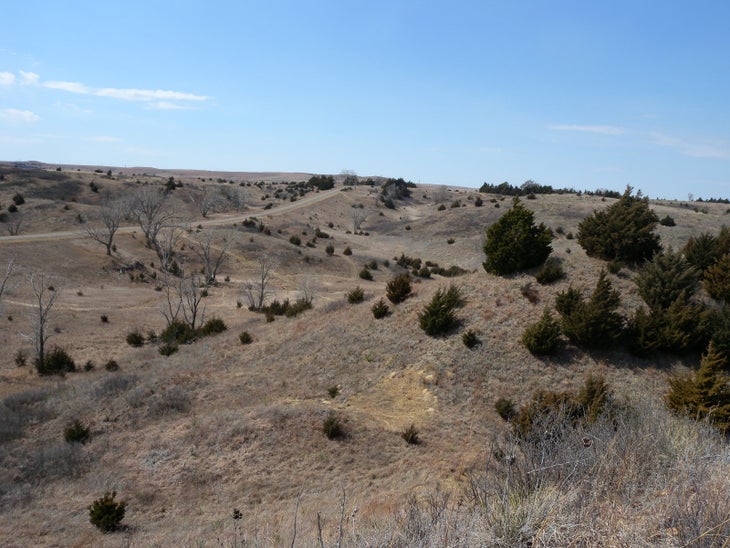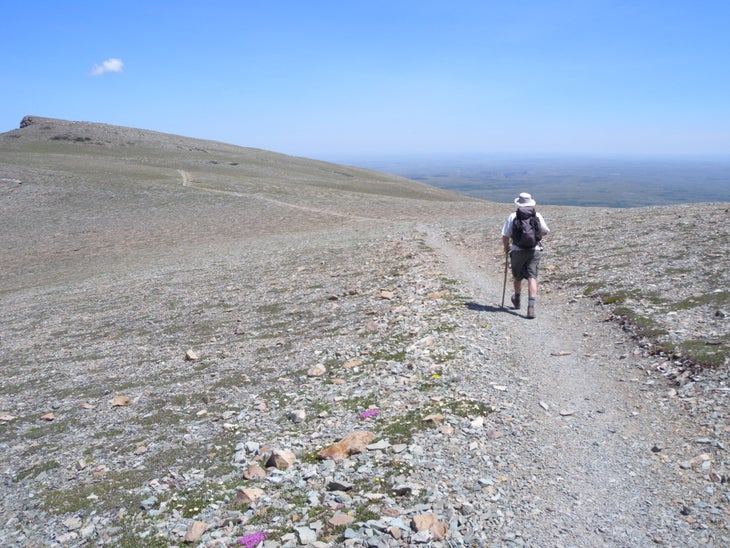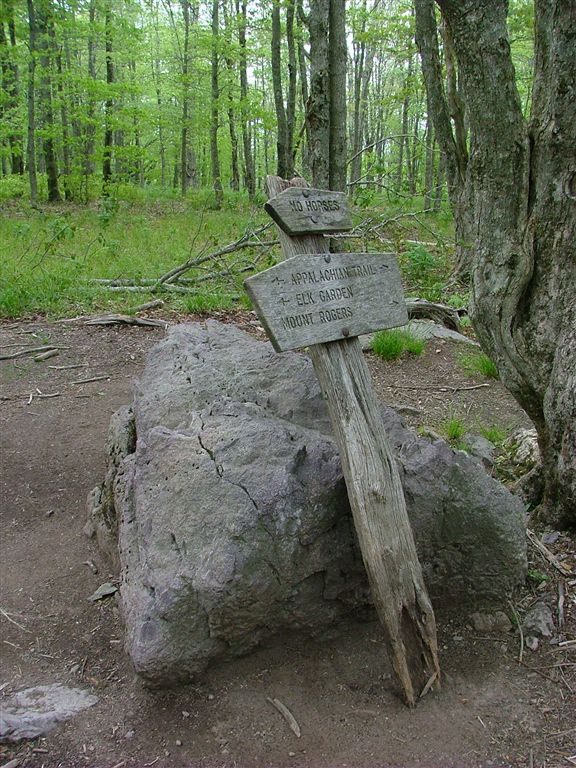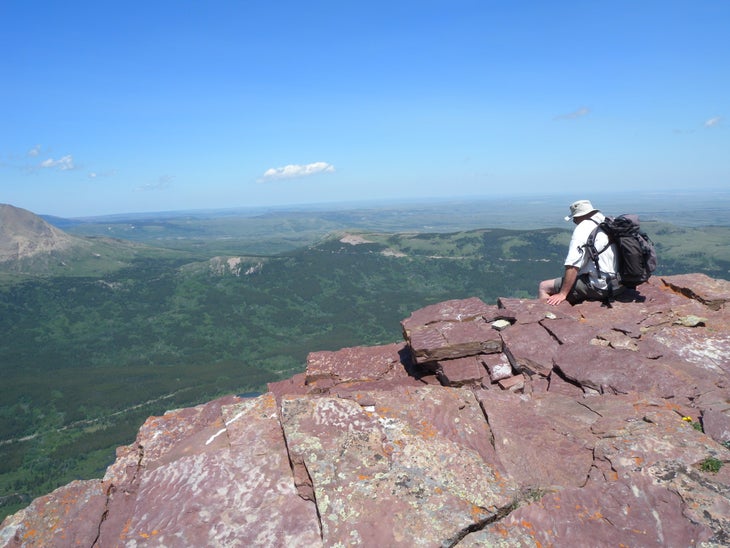 Trail Facts
Waypoints
SCN001
Location: 48.485374, -113.36174
There are no facilities at the Scenic Point Trailhead, but with the Two Medicine camp store just 0.25 mile east, it's still a convenient spot to stop for a restroom and snack.
SCN002
Location: 48.485247, -113.361477
Heed bear-country warnings as you follow the Mount Henry Trail from the northeast corner of the parking lot. The first 0.5 mile of the trail is a flat, easy warm-up.
SCN003
Location: 48.483248, -113.352942
Just before the climbing begins, turn right for a 200-yard round-trip detour to an overlook above Appistoki Falls. If you decide to skip the falls, there's a perfect rest stop at a valley overlook 200 yards up the main trail.
SCN004
Location: 48.479763, -113.349778
The skeleton trunk of an old limber pine marks the end of the trail's first mile. Several long switchbacks traverse the hillside up above.
SCN005
Location: 48.477729, -113.34201
Large rocks line the trail as it climbs toward Mount Henry. Several damp drainages sprout early spring wildflowers, a welcome sight on the otherwise dry hillside.
SCN006
Location: 48.479998, -113.342997
A prominent rock outcropping on the trail's west side offers a bird's-eye view of the lake and Two Medicine Valley. This is one of the more picturesque spots on the trail.
SCN007
Location: 48.479365, -113.334253
From this rocky saddle, get your first glimpse of Scenic Point and the last 0.8 mile of the trail heading east. Climb the ridge and traverse the hillside toward the point.
SCN008
Location: 48.484934, -113.322247
Flat rocks and a sheer northern edge characterize this turn-around at Scenic Point, which is just a few minutes north of the Mount Henry Trail. On a clear day, expect long-distance views of the park's most prominent peaks and the flatlands to the east.
Two Medicine
Location: 48.480005, -113.342868
A trailside view of Two Medicine and Rising Wolf Mountain.
Bears
Location: 48.485254, -113.361407
As with all trails in Glacier National Park, a sign at the trailhead warns that you're entering bear country. Make plenty of noise as you proceed and consider carrying bear spray.
Appistoki Falls
Location: 48.482779, -113.352524
Spring
Location: 48.477744, -113.341903
In early summer a few wet patches sprout shooting stars, ferns, and other alpine flowers.
Valley
Location: 48.47827, -113.342771
Mount Henry looms above the valley, but it slopes provide a dramatic backdrop for the long, uphill slog.
Traverse
Location: 48.478839, -113.331957
A relatively flat traverse above a crumbling slope lands at a saddle before the final climb to Scenic Point.
Trail Sign
Location: 48.482964, -113.321378
Though the trail through the meadow is less defined, this sign points from the main trail toward the trail's namesake overlook.
Scenic Point
Location: 48.484941, -113.322108
Looking northeast toward the plains from the abrupt cliff edge of Scenic Point.