From the Field: East
Experience the east in a new way this summer with hikes that each offer a special glimpse of what the east coast has to offer.
Heading out the door? Read this article on the new Outside+ app available now on iOS devices for members! Download the app.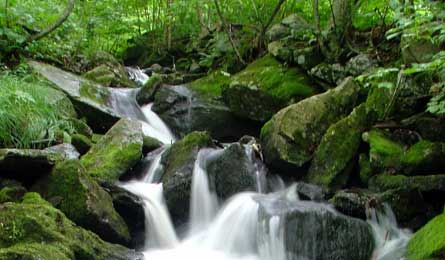 TRIPE_Chow_BromleyBrook_445x260.jpg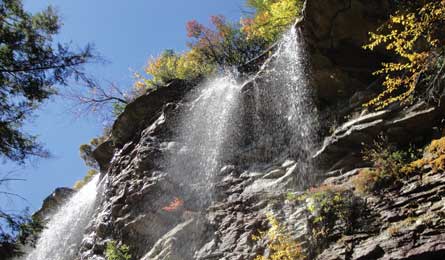 BP0612TRIPE_Daniela_Rainbow_445x260.jpg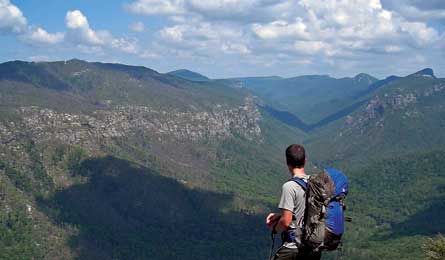 BP0612TRIPF_Rives_Linville_445x260.jpg
Rainbow Falls, Minnewaska SP Preserve, NY

Jorge Gomes Kerhonkson, NY

Flooding from Hurricane Irene and Tropical Storm Lee brought big changes to this 21,096-acre preserve. "Four bridges over the Peter's Kill stream washed away," says Gomes, a park manager. To detour, take Blueberry Run Trail to Upper Awosting Carriageway; head southwest to Rainbow Falls footpath, then turn right to reach the falls, raining from an overhanging ledge onto an 80-foot rock wall. Backtrack to Mossy Glen Trail for a 5.5-mile loop.  "The mountain laurel bloom peaks in mid-June."
Appalachian Trail: Stratton-Arlington Road to VT 11, Green Mountain NF, VT

Michael Fox Killingworth, VT 

Paltry snow—this was the area's 10th driest winter on record—could be good news for Vermont's early-summer hikers. Less snow means less runoff and mud, which pesky black flies depend on for spawning. When this 16.4-mile AT leg crosses into the Lye Brook Wilderness, you'll exchange Stratton Pond weekend crowds for moose, beaver, and bountiful birds. "You encounter the fewest people there," Fox says. "Just you and nature." Make it a weekend by camping at Stratton Pond Shelter (mile 6.3). Trip ID 48068 "Ask the Stratton Mountain caretakers about fauna activity."
Linville Gorge Loop, Pisgah NF, NC

Heidi Triantafillou Raleigh, NC

Spectacular riverside and ridgeline campsites, 360-degree Appalachian vistas and an Olympic-worthy swimming hole (at mile 12) highlight this rugged 22-mile loop through a 2,000-foot-deep chasm in the Linville Gorge Wilderness. Tip: Skip the popular two-mile detour to 4,100-foot Table Rock in favor of a mile-long connector to the orange-blazed NC Wall Trail; take the unmarked Amphitheater Trail just south of The Chimneys. "You're on a shear drop-off," Triantafillou says. "You see the river snaking through the gorge 1,000 feet below."  "Have vertigo? Take the normal route!"
Moormans River, Shenandoah NP, VA

Joe Sargeant Massanutten, VA

Cool off in several chest-deep swimming holes on this 4.2-mile out-and-back along the Moormans River. "The biggest is at the second stream crossing, about a quarter-mile in," Sargeant says. Watch for copperheads, which look similar to the harmless northern water snakes that frequent the area, but with a diamond-shaped head. "I have seen them near the bases of the larger rocks." Turn around at 25-foot Big Branch Falls, which slows to a trickle in dry conditions.  "Bears often forage in the hardwoods at dawn and dusk."
Red and White Trails, Old Stone Fort State Archaeological Park, TN

Hobart Akin Knoxville, TN

Visit this 876-acre park on June 20 to see sunrise on the longest day of the year. "If you stand in the middle, the grassy mounds are like field goal posts with the rising sun splitting the uprights," Akin says. Afterward, follow this 3.3-mile figure eight to see a handful of 15- to 20-foot waterfalls on the Duck and Little Duck Rivers and further explore the 4,000-foot-long mound network. "The summer solstice sunrise lines up perfectly between a group of 2,000-year-old mounds just behind the museum."