From the Alpine Lakes Wilderness to Mount Rainier on the PCT
Our PCTfield scout and his buddies enjoy Washington's Alpine Lakes Wilderness.
Heading out the door? Read this article on the new Outside+ app available now on iOS devices for members! Download the app.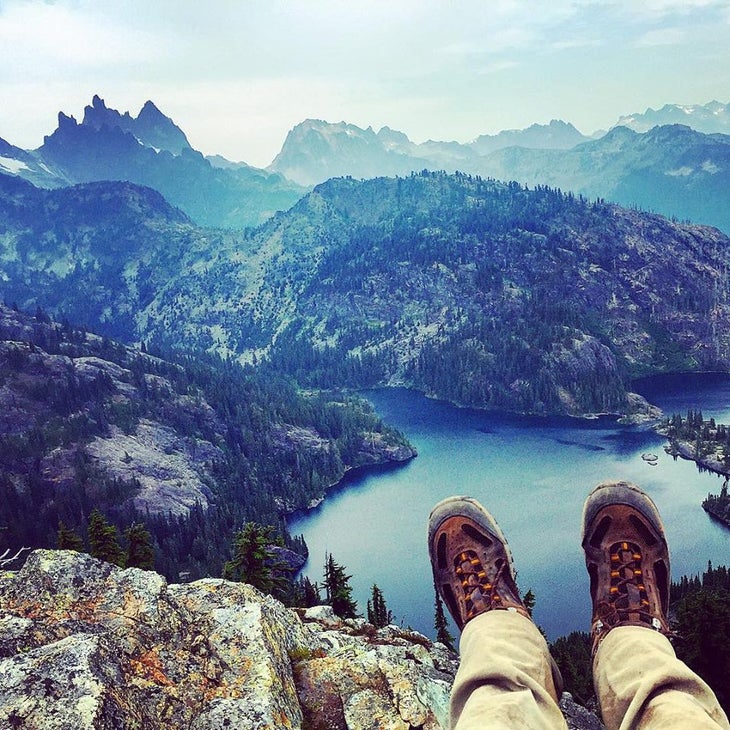 [photo by Tyler Socash]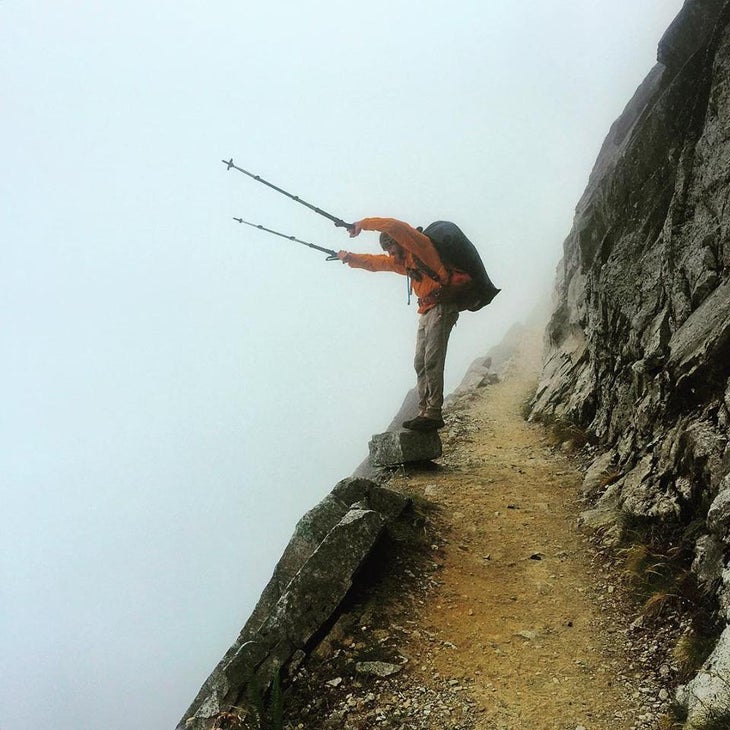 The PCT was blasted into this granite rock, with a 1,200ft. drop to Silver Creek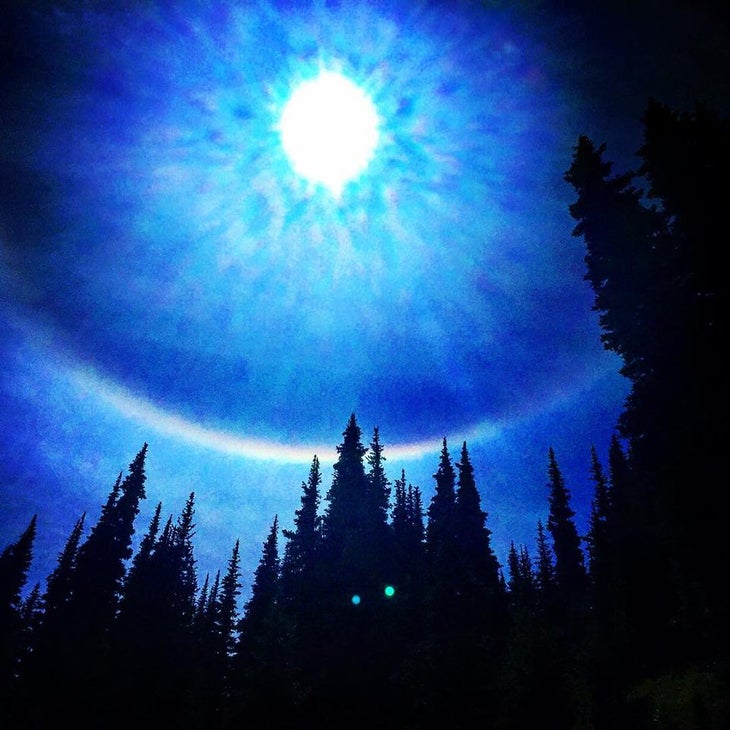 Captured in the Norse Peaks Wilderness in central Washington [photo by Tyler Socash]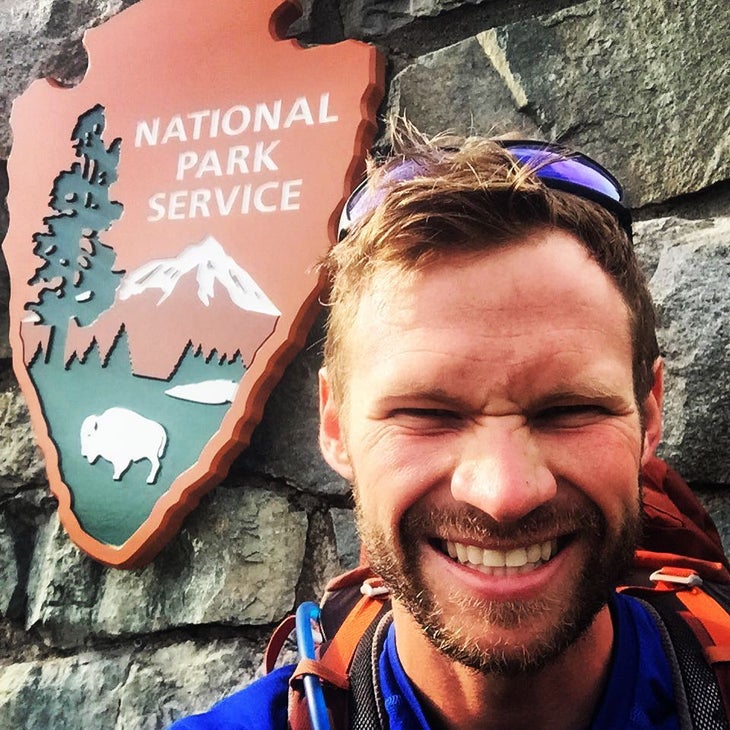 At the prominent eastern gateway along the Pacific Crest Trail
Due to it's proximity to Seattle, you may have heard a lot about the Alpine Lakes Wilderness area. This 78-mile section of the Pacific Crest Trail traverses beautiful country. Wildfire, Half Jesus, and I took the time to swim in Glacier Lake and the Deception Lakes as we passed through this glorious wilderness. Our friendship really seem to strengthen when we were put to the test of hiking over 20 miles a day!
I once read a book about a hiking guide who paid to lead a trip for a solo man to the summit of a well-marked mountain. At the top of the mountain, the guide said, "You know, you could have hiked this mountain on your own!" The client looked across the vastness of the wilderness in front of him and replied, "But what's the use of standing on the brink of heaven when you are standing there alone?"
I was glad to share these views with Wildfire and Half Jesus. We laughed as we boiled water for our dehydrated meals, we sang songs and gave one another riddles to solve to take our minds off the strenuous uphills, but most of all we were making memories together. Memories that will last a lifetime.
I'll never forget eating lunch with Wildfire near the Four Brothers high above Spectacle Lake. I'll also never forget how Half Jesus warned us how terrifying the Kendall Katwalk would be! (He was right! It's a 1,200ft sheer cliff to the valley below!) Making it to I-90 at Snoqualmie Pass was a huge milestone for me. I grew up on the east coast where I-90 was near my backyard. It's crazy to think how drastically my life has changed since coming on trail. Instead of worrying about work emails and drama in the news, I simply look forward to new mountain vistas and listening for elk bugles in the distance.
As Wildfire, Half Jesus, and I continued south into the Norse Peak Wilderness, we spread out for awhile. The solitude actually provided me with an opportunity to view mountain goats up close (they were surprised to see me come around the corner). When we met up again near Mount Rainier National Park, we all had different stories to tell… Like Half Jesus' encounter with a porcupine! So far the journey has been incredible, and we are making enough memories on trail to last a lifetime!
As the clouds lift and the mighty mass of Mount Rainier reveals itself, towering higher than 14,000ft, we all know that we are experiencing the greatest days of our respective lives while on the Pacific Crest Trail.