Fourmile Falls
A scenic trail through aspen and spruce-fir following Fourmile Creek to a 300-foot waterfall.
Heading out the door? Read this article on the new Outside+ app available now on iOS devices for members! Download the app.
This trail follows Fourmile Creek with Eagle Mountain to the east. The first part is rocky dirt trail that rises and falls, sometimes quite steeply. You'll hike through dense stands of aspen and spruce-fir, and across open meadows with views of the creek and surrounding mountains. Depending on snowmelt and rains, there may be several small streams to cross. In summer, expect a variety of wildflowers and, in the meadows, clouds of butterflies. In places with a view of the water, look for beaver dams. In wooded areas, you're also likely to see many types of mushrooms and other fungi.
The trail is well-used and easy to follow. There is a kiosk at the trail head – and often, a supply of walking sticks — but little signage along the trail. You may see a few metal trail markers on the trees.
At the end of the trail, the waterfall drops 300 feet from the towering cliffs. This route stops at the stream, but it's possible to cross and continue up to the base of the falls. Expect to get wet.
The trail head parking lot has restrooms.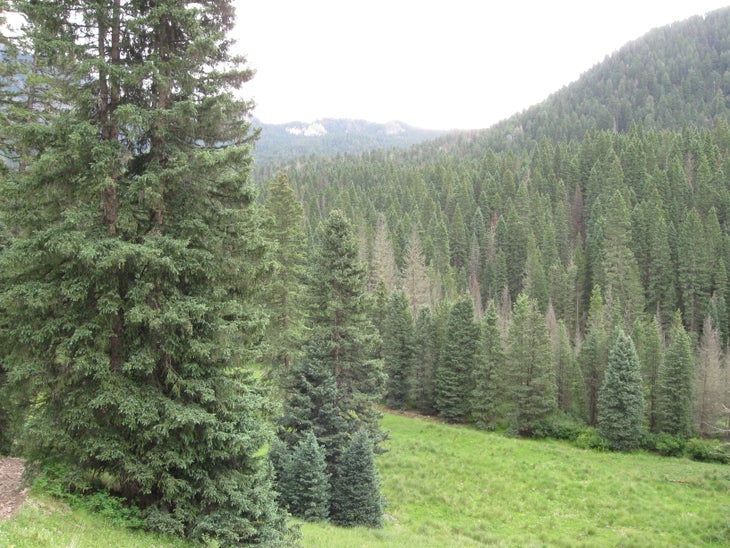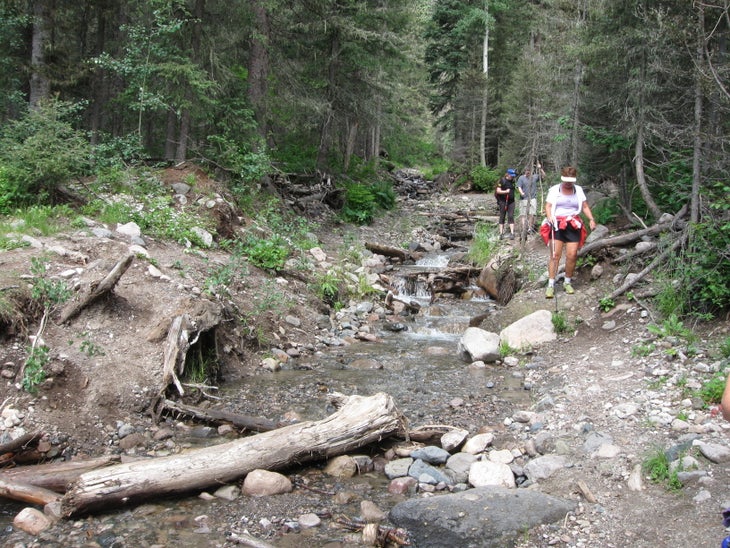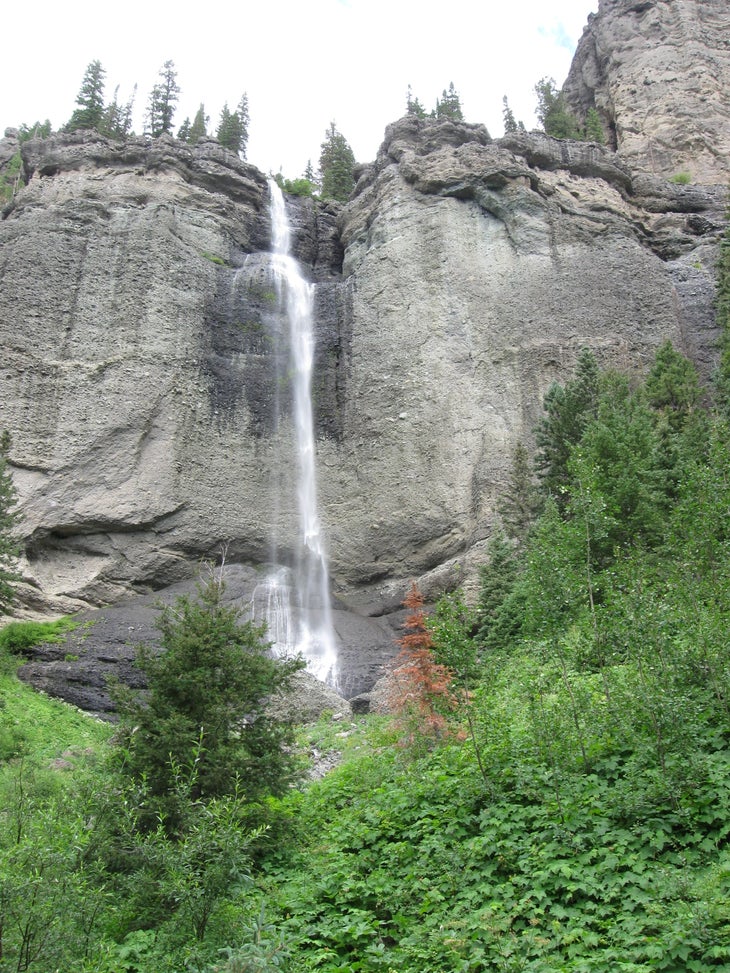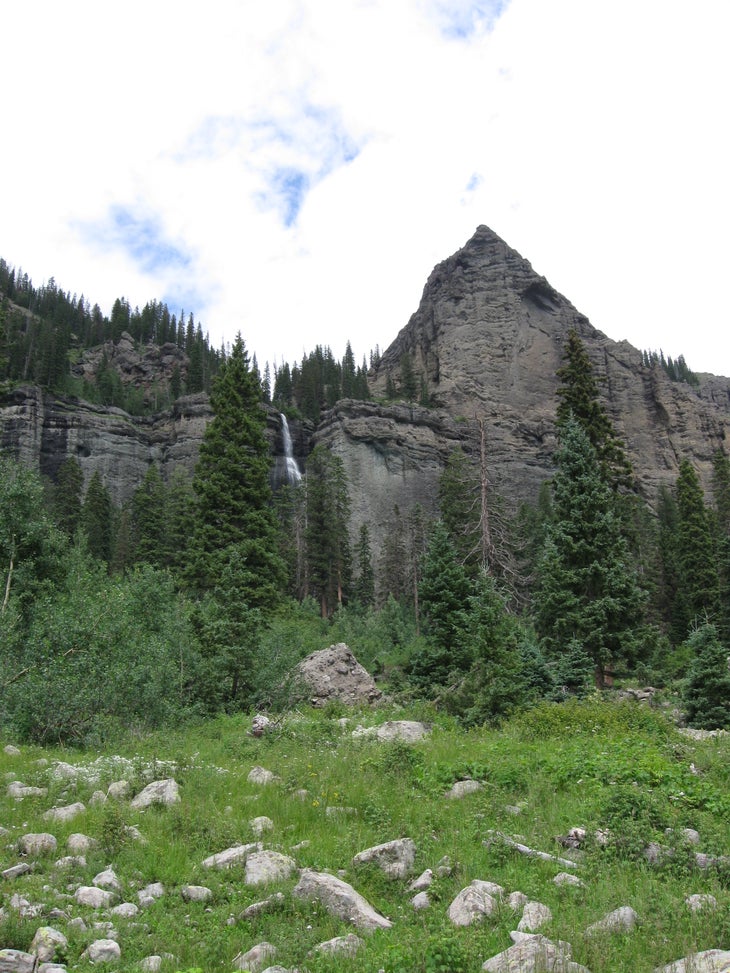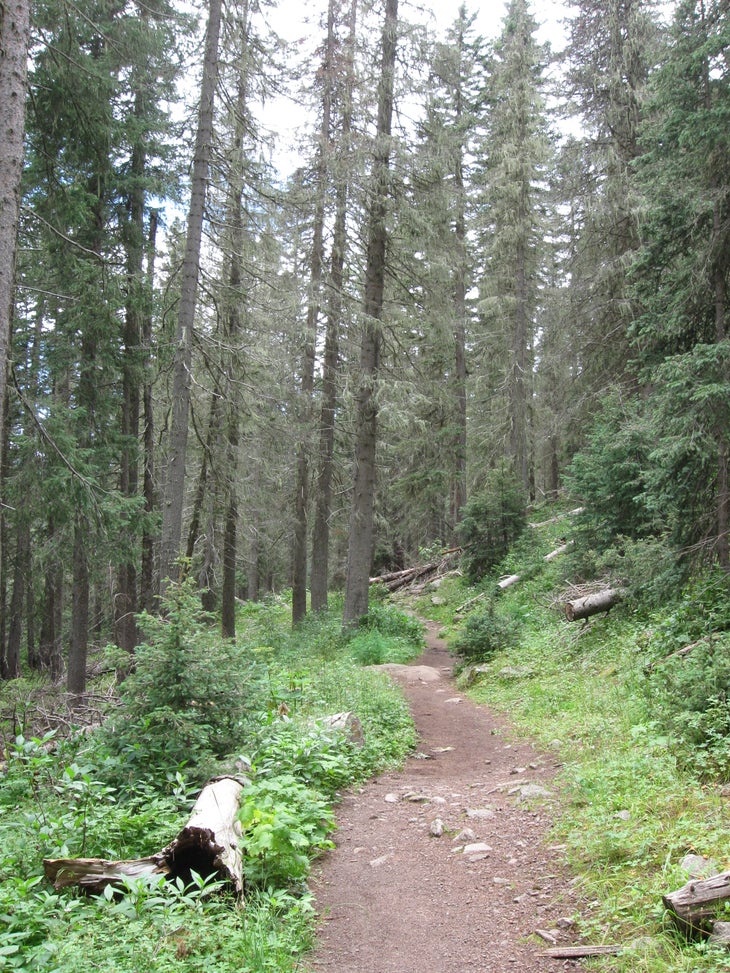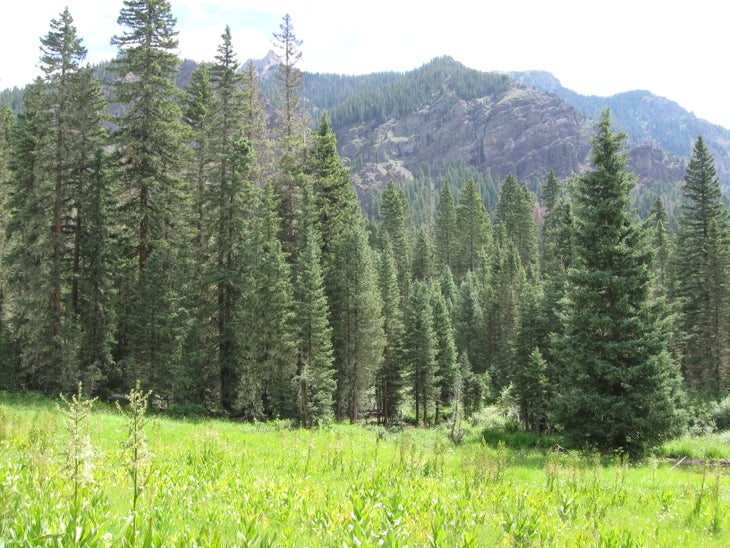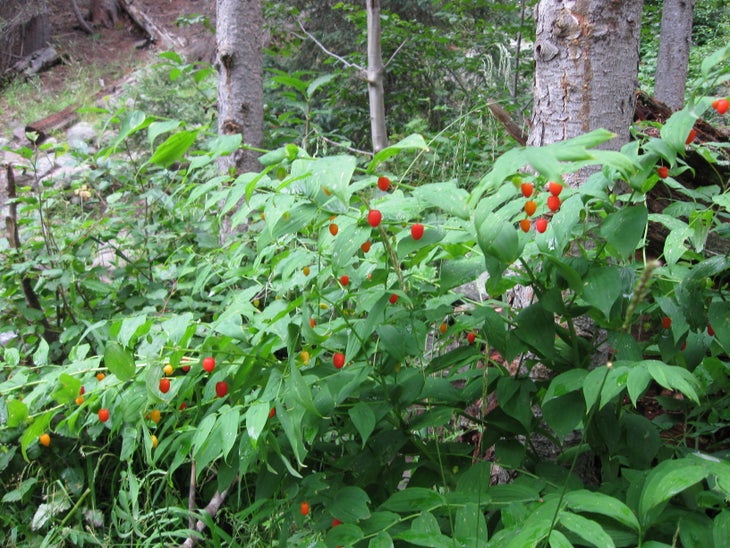 Trail Facts
Waypoints
187
Location: 37.409314, -107.052717
07-AUG-10 11:14:23AM
Stream crossing
Location: 37.411784, -107.048527
07-AUG-10 11:23:54AM
Scenic views
Location: 37.413594, -107.045622
07-AUG-10 11:33:14AM
Another stream crossing
Location: 37.414655, -107.044499
07-AUG-10 11:37:01AM
Wooded area
Location: 37.417911, -107.041525
07-AUG-10 11:44:01AM
Creek crossing
Location: 37.426411, -107.037306
07-AUG-10 12:10:13PM
Meadow with view of falls
Location: 37.429957, -107.036364
07-AUG-10 12:17:06PM
Pond and beaver dam
Location: 37.4366, -107.038684
07-AUG-10 12:35:19PM
Below Fourmile Falls
Location: 37.441502, -107.040991
07-AUG-10 12:51:26PM
Trail head
Location: 37.409298, -107.052671
07-AUG-10 2:38:16PM
Kiosk and walking sticks
Location: 37.409403, -107.05267
Towering trees
Location: 37.418521, -107.040374
Crossing the creek
Location: 37.426428, -107.03707
This stream can be substantial, depending on snow melt and rains.
Fourmile Falls
Location: 37.441456, -107.040814
View of falls
Location: 37.438338, -107.038937
Wooded trail
Location: 37.422321, -107.037864
Meadow, trees, and peaks
Location: 37.434386, -107.037821
Wild peppers
Location: 37.415573, -107.043314