Five Early-Season Hikes to Escape the Deep Freeze
Start your hiking season without waiting for summer weather on one of these five treks.
Photo: "Mesa Arch" by snowpeak is licensed under CC BY 2.0
Heading out the door? Read this article on the new Outside+ app available now on iOS devices for members! Download the app.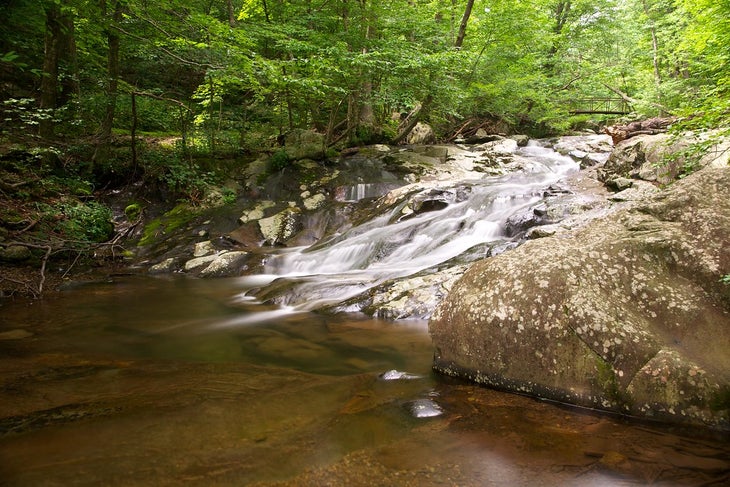 Whiteoak Canyon Trail, Shenandoah National Park, Virginia
Catch eight different waterfalls on this 7.3-mile loop. With the surrounding oaks and wild apple trees just beginning to bud, there won't be any foliage to block your views of the roaring water, and you might even spot an early-waking black bear; With a bears to wilderness ratio of up to four per square mile, Shenandoah National Park is a great place to spot some of the iconic animals. –Kristin Smith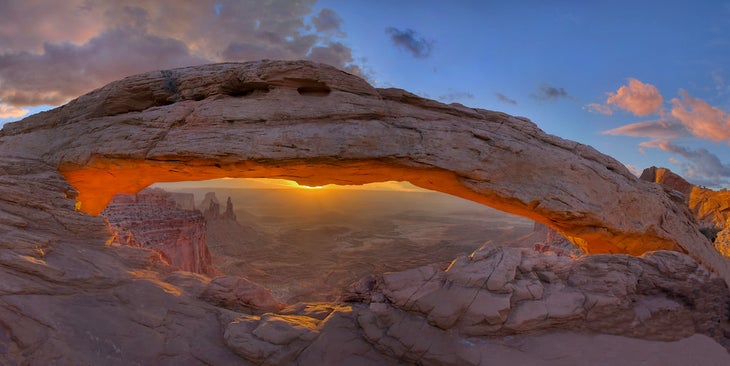 Mesa Arch Trail, Canyonlands National Park, Utah
Catch the morning sun as it seeps through Mesa Arch, illuminating the sandstone maze of the Island in the Sky District 1,300 feet below, on this easy .7-mile trail. From the eponymous parking lot, do the loop counterclockwise, beginning by heading south. Reach Mesa Arch at the midway point, then pick out the spindles of the Washer Woman formation and let it whet your appetite for an extended trip in the Gooseberry-Lathrop Zone beyond Buck Canyon. –Maren Horjus
Info Canyonlands National Park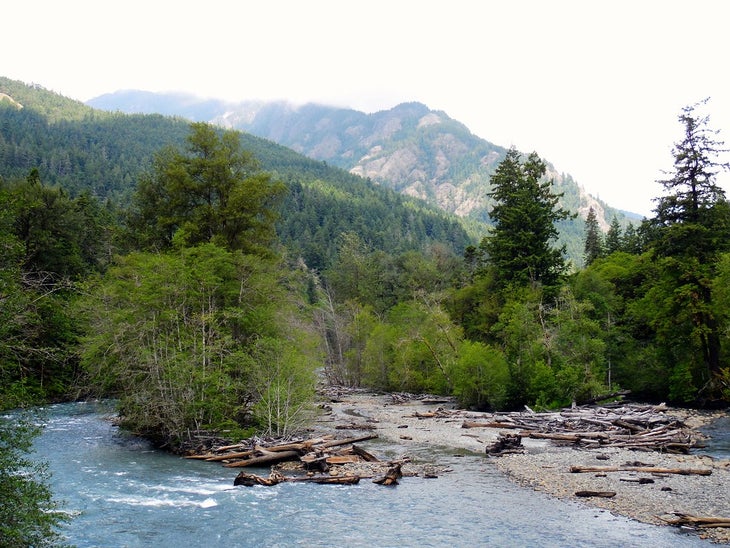 Elwha River, Olympic National Park, WA
Spend a day, a weekend, or a week on this rainforest trek, which runs 45.2 miles when followed all the way to the end and back. Deep in the old growth woods, 700-year-old giants stand sentry over the otherworldly beauty of the Elwha River—upstream minerals keep the stream bright blue even on stormy days. Snag the first-come, first-serve Hayes River Campsite to spend the night right next to the water. Laura Lancaster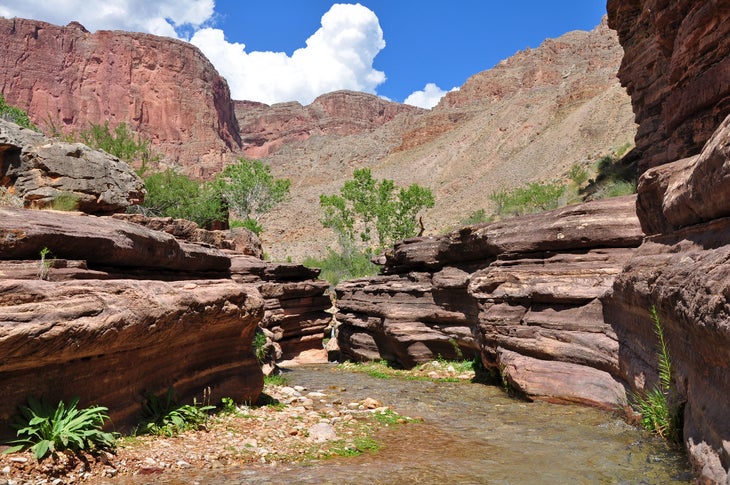 Thunder River-Deer Creek Loop, Grand Canyon National Park, AZ
You'll pass one of the nation's steepest rivers, the Grand Canyon's slimmest narrows, and some of the Desert Southwest's biggest waterfalls and most inviting swimming holes on this 21.5-mile loop. This could also very well be the toughest long-weekend hike in Grand Canyon National Park, but you won't regret a single sunny mile. Spring guarantees cooler temperatures and the best chance of water sources in the canyon. –Backpacker Magazine
Info Grand Canyon National Park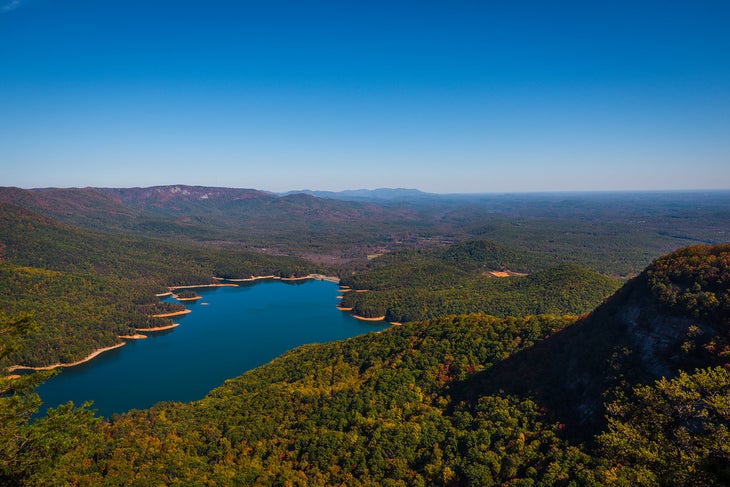 Sassafras Loop, Table Rock State Park, SC
Take the long way to South Carolina's high point on this 23 miler. Start fast: The Foothills Trail gains 1,959 feet in 3.7 miles en route to 3,563-foot Sassafras Mountain, where an observation tower offers views of the wrinkled hills below. Backtrack 1 mile to the Roundtop Mountain Passage of the Palmetto Trail and camp around mile 12. Next day, follow the Palmetto Trail 8.9 miles back. –Elizabeth Miller