Fayetteville, AR: Indian Creek
A hidden treasure just off the Buffalo National River, Indian Creek's mossy waterfalls and karst canyon are best explored after heavy rains.
Heading out the door? Read this article on the new Outside+ app available now on iOS devices for members! Download the app.
To tackle one of Arkansas's most intensely beautiful hikes, head away from the Buffalo River, over a rise, and then up a narrowing valley of mossy rock and dense hardwoods–and abundant waterfalls, if you time it right. Water spills over nearly every cliff after a good rain.
Follow trails for the first .5 mile to the creek, then turn south. There's no trail, but follow the worn path. After another .5 mile, the route will become more demanding and require several creek crossings, scrambling over slick rocks, and a traverse over an exposed bluff (or a bushwack above it) at mile 1.3.
This route ends 2.25 miles at Tunnel Cave and Falls. The trail used to travel through the cave to continue up-canyon, but the cave is closed now to protect its inhabitants, endangered gray bats. Getting to the cave is tricky (and beautiful), but if you're equipped to climb above the cave, the canyon rewards valor with narrowing limestone walls and still more waterfalls.
Our advice: Due to the exposure and slippery rocks, this trip is for adults, not children. Dogs aren't allowed.
When to go: Summer brings ticks and snakes, so hike after the first freeze through April.
Mapped by Thomas Soerens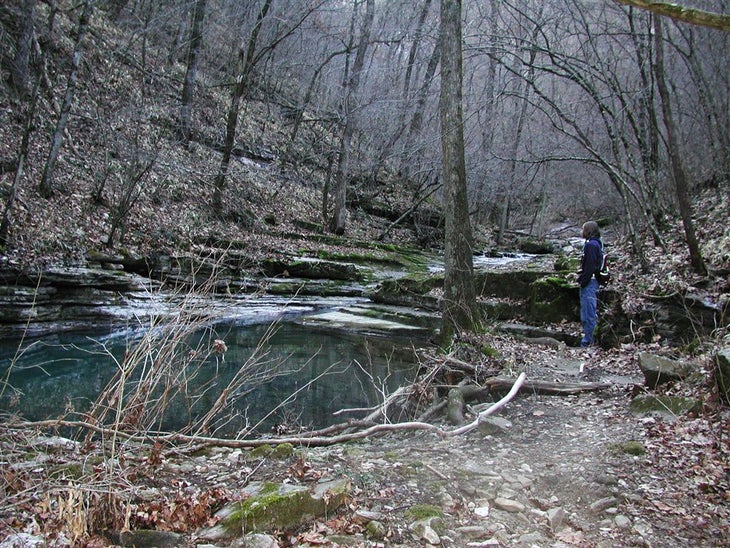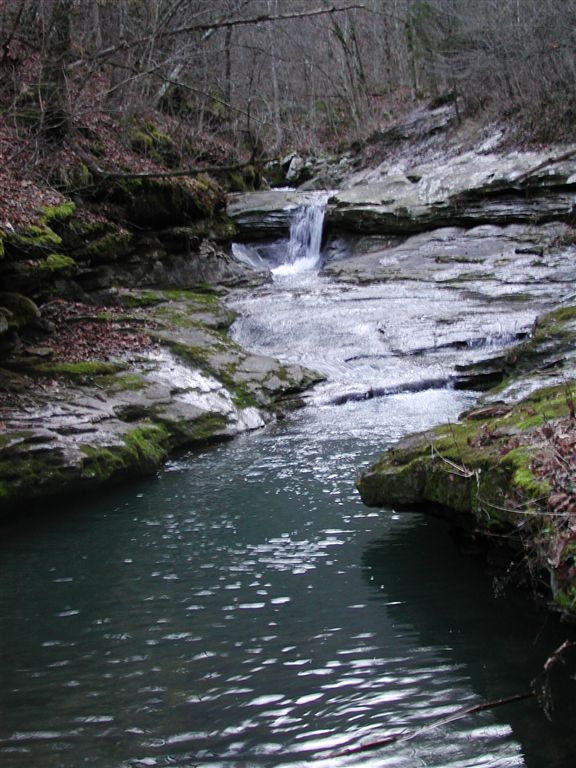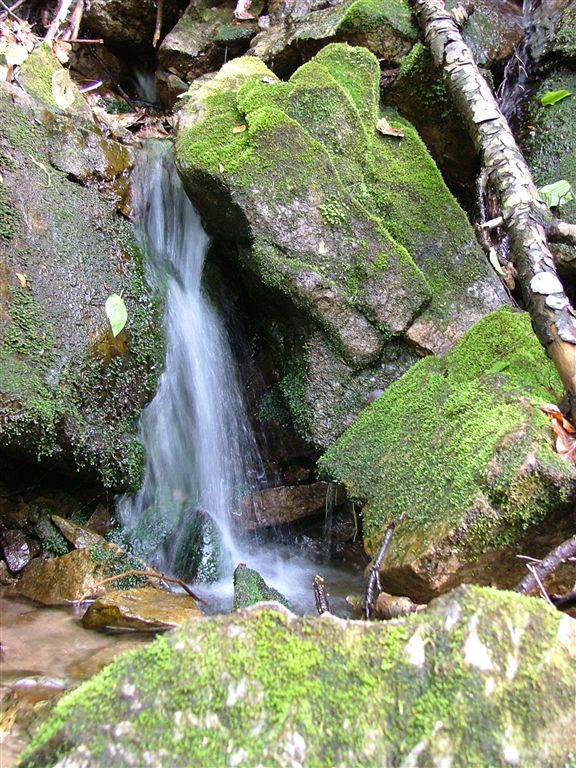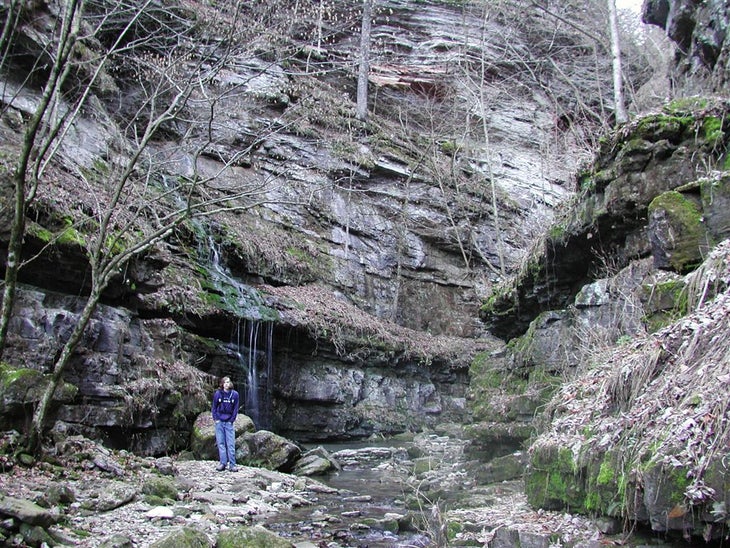 Trail Facts
Waypoints
ICR001
Location: 36.0549850463867, -93.2817764282226
Take trail south and uphill, away from river.
ICR002
Location: 36.0535697937012, -93.2825088500976
Bear left onto Buffalo River Trail; head uphill on old road.
ICR003
Location: 36.0493583679199, -93.2842636108398
Turn left at the bottom of the hill.
ICR004
Location: 36.0489082336426, -93.2839736938476
Continue straight; leave Buffalo River Trail. Head south to follow Indian Creek. There is no official trail, but a well-worn path heads toward the creek.
ICR005
Location: 36.0429306030273, -93.2844619750976
Cross creek; trail follows west bank.
ICR006
Location: 36.0399208068848, -93.285026550293
Cross creek again to clear cliffs on western bank.
ICR007
Location: 36.0389709472656, -93.2857666015625
Leave the creek and head up the steep hill. The "trail" follows a slick, inches-wide bluff, but for a safer option, head further uphill and bushwack parallel to the creek until you've cleared the bluff.
ICR008
Location: 36.0375213623047, -93.2870178222656
Falls pour into Indian Creek from rocky gulch to west.
ICR009
Location: 36.0367698669434, -93.2868881225586
Cross creek
ICR010
Location: 36.0325889587402, -93.2880401611328
Copperhead Falls
ICR011
Location: 36.0290489196777, -93.2879180908203
Bat cave; do not enter. Return to Waypoint 1. (Or, if properly equipped, continue above cave to explore the rest of the canyon.)
Trail in Indian Creek
Location: 36.0396957397461, -93.2851867675781
Indian Creek doesn't have an official trail, but over the years, visitors to this rocky gulch near Buffalo National River have created a path.
Slick Rocks
Location: 36.0380210876465, -93.2864303588867
Indian Creek's mossy, wet rocks can be treacherous, so be careful.
Small Waterfall
Location: 36.0368957519531, -93.2868957519531
Limestone slabs choke Indian Creek into waterfalls of many sizes.
Cliff Cascades
Location: 36.0294342041016, -93.2875747680664
After a significant rain, water pours over many of the cliff faces in Indian Creek.