National Parks Road Trip: Family Camping With Bears
Traveling in bruin country can bring out any parent's inner grizzly.
Heading out the door? Read this article on the new Outside+ app available now on iOS devices for members! Download the app.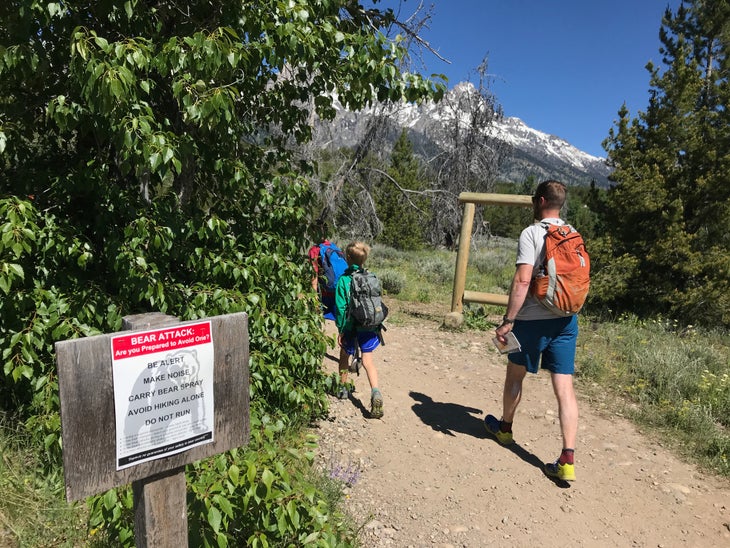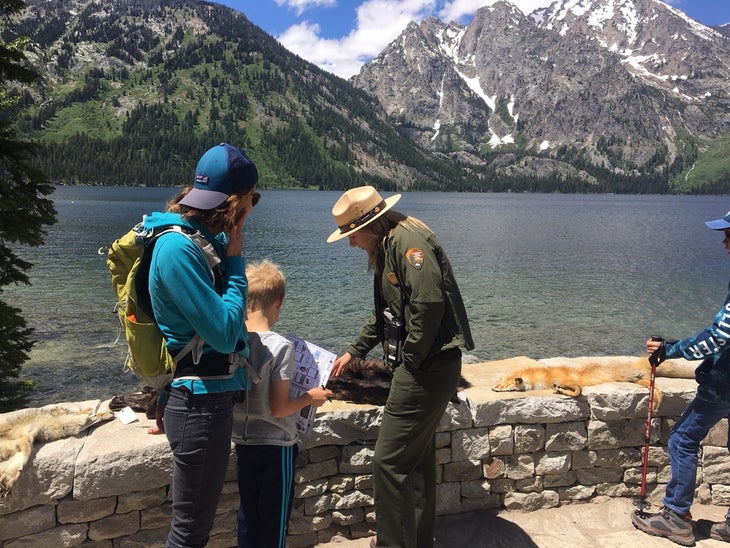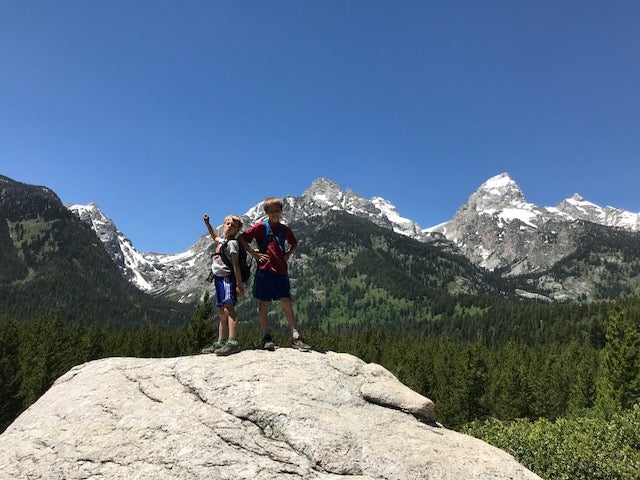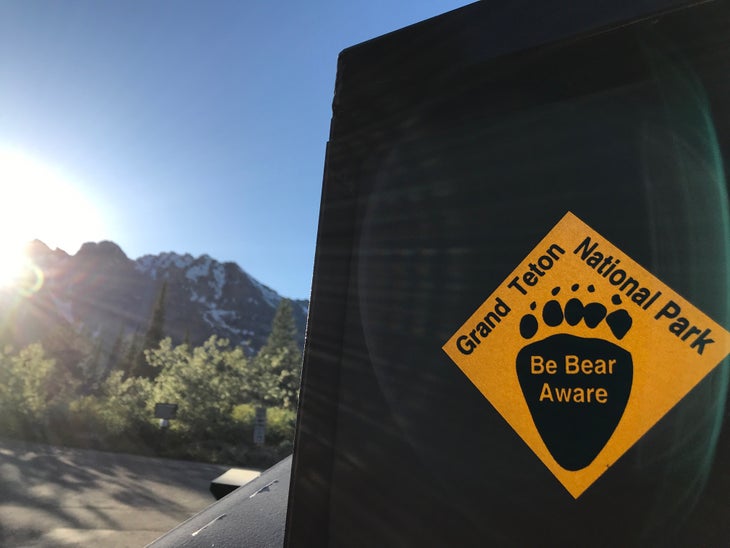 Lisa Jhung is taking us along on her family's summer trip through the national parks. Catch up with her first entry.
Since arriving in Grand Teton National Park on Sunday, I've been both totally paranoid about bears and obsessed with spotting one.
Maybe it was the long drive, the unplanned nature of the trip, or just the fact that it takes a few days to settle into the groove of any vacation, but the first day and a half we camped at Jenny Lake in Grand Teton I was jumpy. Black bears are common in Colorado, where we usually camp. But Grand Teton has both black and grizzly, and there are more of them.
It's not that I thought a bear was going to pop out of the trees and maul us while we had breakfast at our campsite. But I was admittedly nervous about the kids walking down to the camp bathroom by themselves. We had to remember to pour all dirty dish water down the toilet, as well as change into different clothes than what we'd cooked and eaten in. 
I found it all pretty unnerving, to be honest.
With my husband and I driving the kids across three states and sleeping in tents for two weeks, my parental responsibility stress is on overdrive. Reading the warning signs around the campground felt ominous, and for a few minutes, I lost it, tearing up to my husband while the kids played nearby. 
Fast forward a few days, and we have a system. We put all the food in the bear bin and in the car with the windows up, like we would in Colorado. We hike with bear spray attached to the front of our packs (which we don't do at home), and sing and talk loudly, which comes easily to my family. We wash our camp dishes and dump the water down the flushing toilet of the camp bathroom. And we change our clothes into our long underwear every night before climbing into the tent, stashing them back in the car in the morning. 
Nothing goes in the tent but ourselves in our nighttime-only sleeping clothes—no bags of clothes or kid backpacks with old pieces of gum at the bottom. (In the tent pockets are some books, a headlamp, and an air horn—again for bear safety.)
It's a mama bear kind of feeling, the overprotectiveness. We have yet to see a bear—black or grizzly—in Grand Teton and I don't want to see one anywhere near our little campsite, which has started to feel like home. But I look diligently when we're driving along the road or stopping at overlooks. I scanned the shoreline with binoculars during the boat ride we took on Jenny Lake, and while canoeing and kayaking on Jackson Lake. And I kept my eyes peeled when we hiked to Taggart and Bradley Lakes on an almost 6-mile loop. The warning signs tell us that they're near.
When we do spot a bear—and I say "when" instead of "if" because we head from here to Yellowstone and then Glacier, both rife with bears—I'm hoping it's from a good distance and is an awesome experience for my kids, their dad, and their mama bear.
Lesson learned: Camping in bear country can make you more bear-like.