Explore the Grand Canyon
See the best the Big Ditch has to offer with these stunning photos from Matt & Agnes Hage.
Heading out the door? Read this article on the new Outside+ app available now on iOS devices for members! Download the app.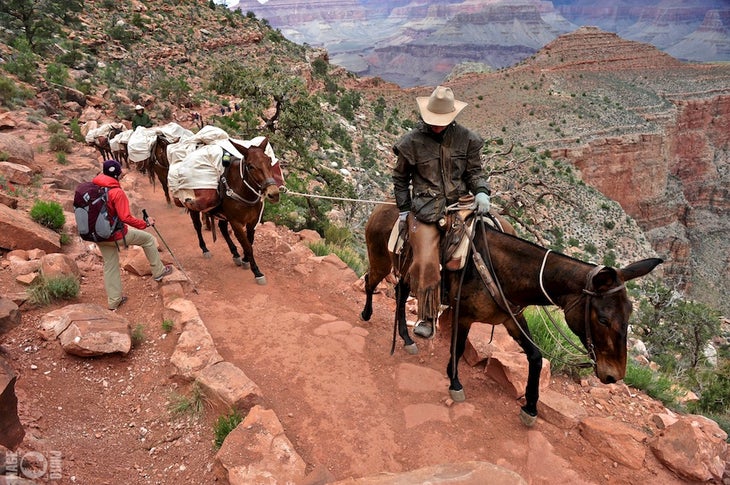 Backpacker shares the trail with pack horses carrying loads from Phantom Ranch up the South Kaibab Trail in the Grand Canyon.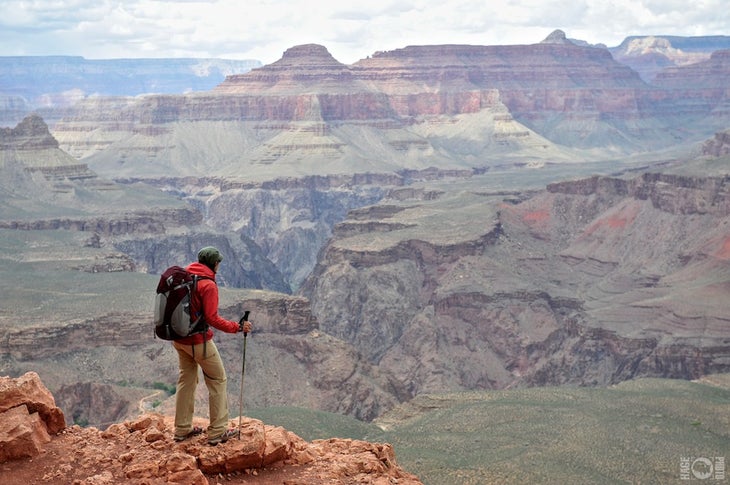 The grandeur of the Grand Canyon from the South Kaibab Trail. The South Kaibab Trail starts on the south rim of the Colorado Plateau and follows a ridge to Skeleton Point where one receives a 360-degree view of the canyon before it leads down to the Colorado River.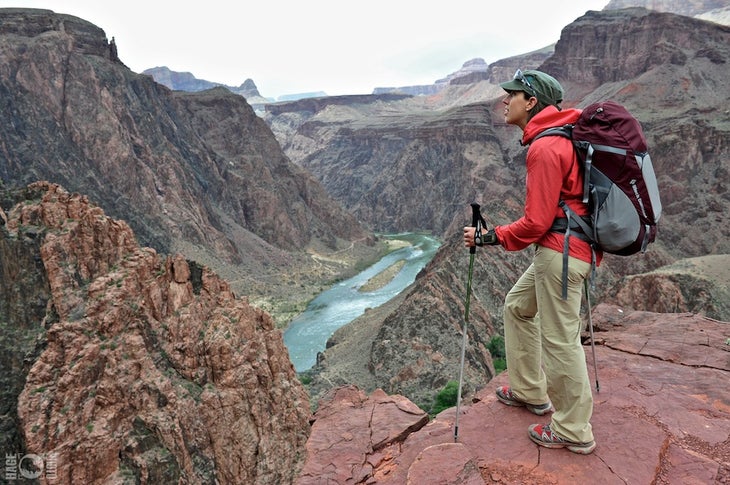 View of the mighty Colorado River from the South Kaibab Trail on the South Rim of Grand Canyon National Park, Arizona.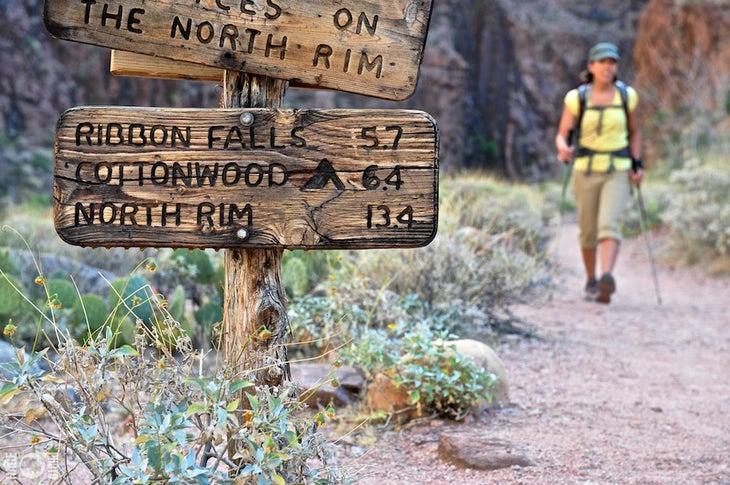 The North and South Kaibab Trails are part of the Grand Canyon Corridor Trails that connect theSouth and north rims. Also, part of the Arizona Trail that crosses the state from Mexico to Utah. The rim to rim (to rim) traverse has become a popular endeavor for many backpacker visiting the park.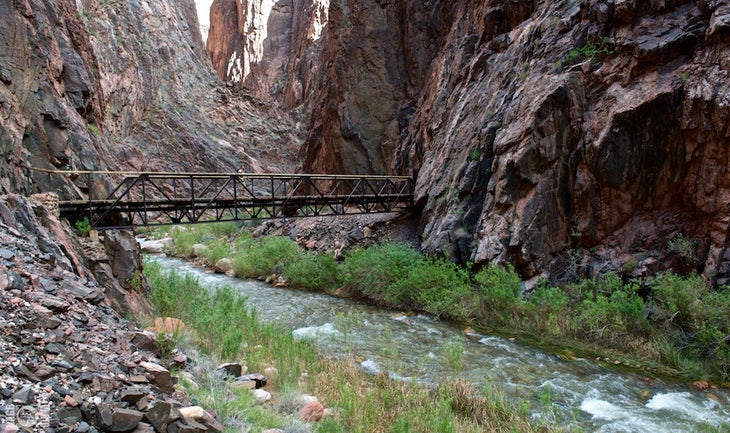 The North Kaibab Trail replaces an older trail infamous for crossing Bright Angel Creek 94 times. Hiker crosses the bridge over Bright Angel Creek one of six on the present-day trail.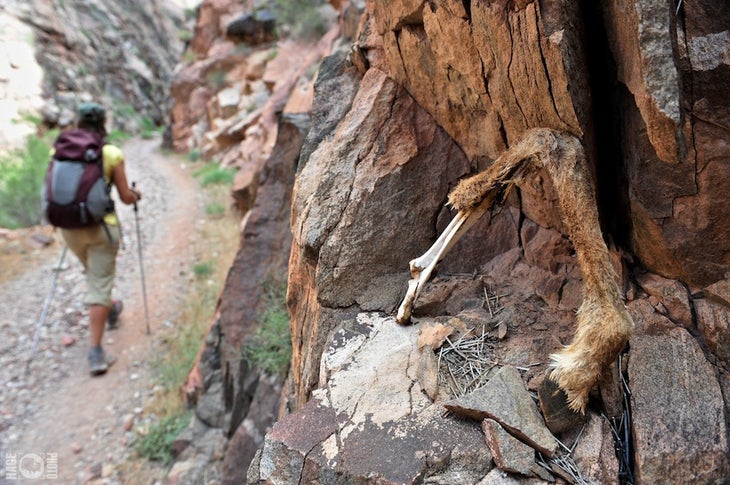 Travel in the Inner Canyon (everything below the rims) is only for the hardiest of travelers. Brutal heat tortures travelers of the Inner Canyon. The excessive heat can be dangerous and even fatal to the unprepared hikers with temperatures between 90 and 110 degrees.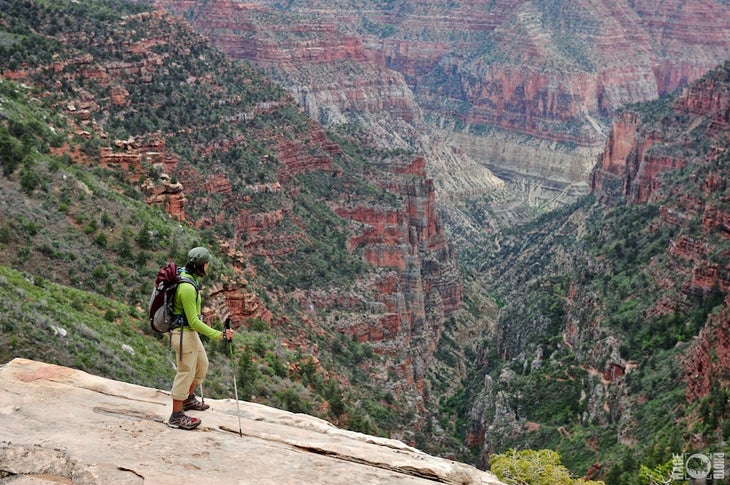 Views of the magnificent 1-mile deep Grand Canyon from the North Kaibab Trail. The North Rim of the Grand Canyon receives only 10% of the visitors that see the South Rim.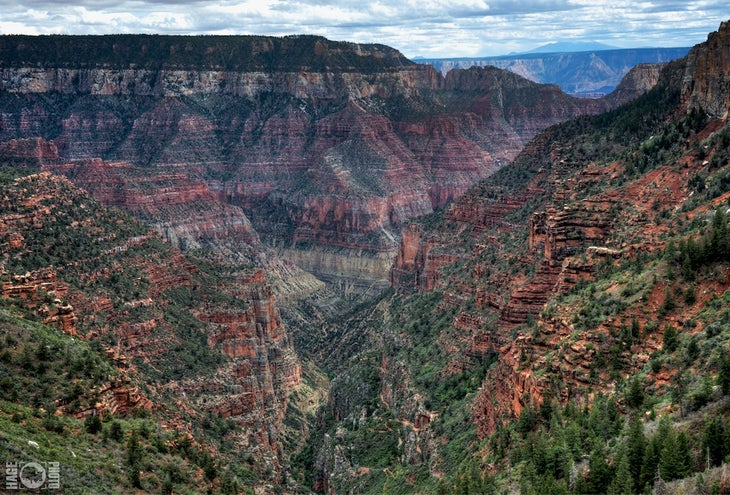 The North Rim averages 8000-feet above sea level, approximately 1000-feet higher than the popular South Rim.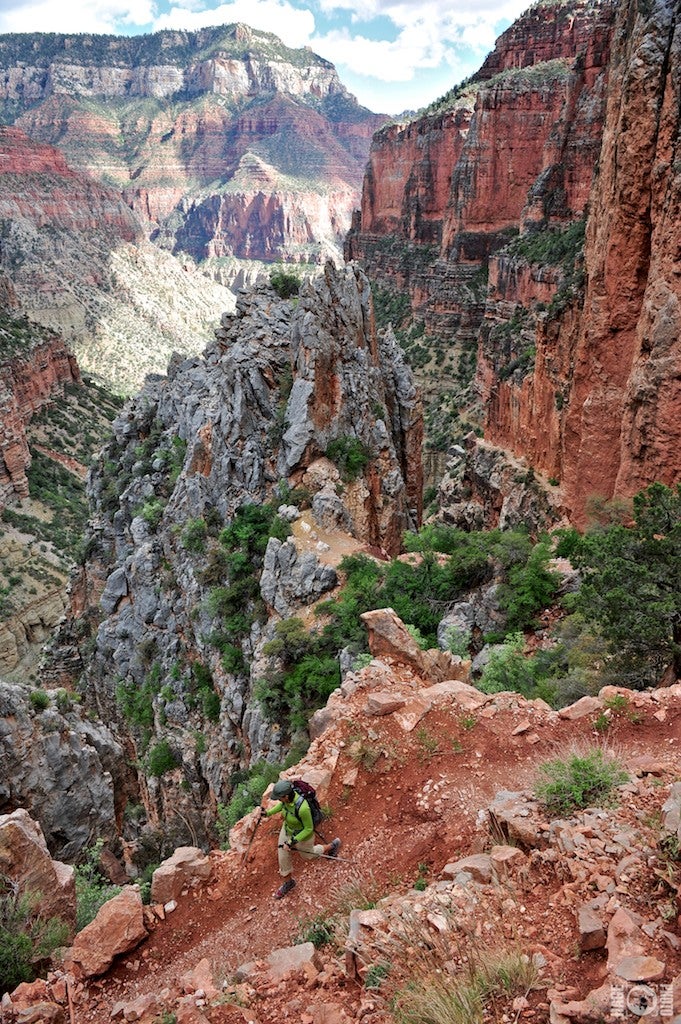 Switchbacks of the North Kaibab Trail are blasted out of the cliffs of the Redwall Limestone giving fantastic exposure as you descends to meet the flatter bottom of the Bright Angel Canyon.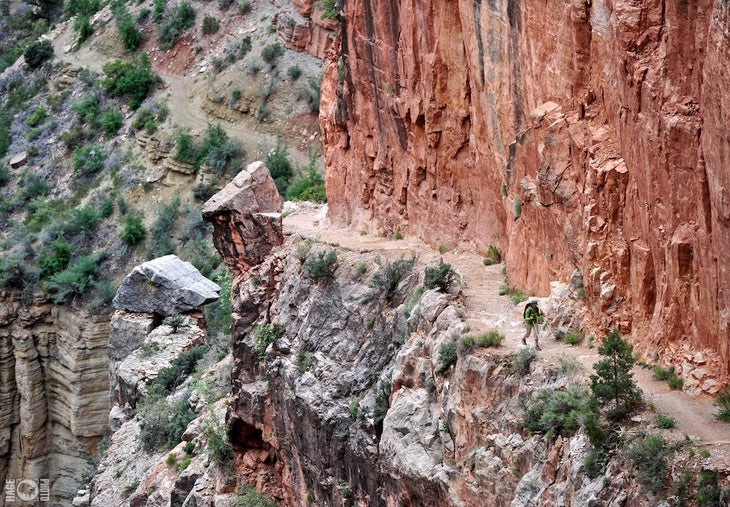 Hikers watch ecology morph between riparian and desert vegetation as they descend down the North Kaibab Trail.
The North Kaibab Trail is the most difficult of the three maintained Corridor Trails in the Grand Canyon National Park. The trail begins at the head of Roaring Springs Canyon on the North rim and ends at the Colorado River where it connects with the South Kaibab Trail.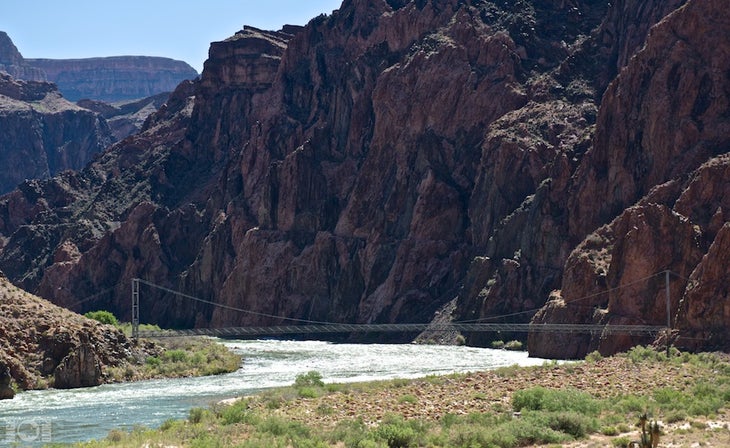 The Silver Suspension Bridge over the Colorado River that connects the River Trail with Phantom Ranch on the North Kaibab Trail.