Durango, CO: South Fork Roaring Gulch
Sweeping views and a memorable elk-spotting traverse at 11,000 feet await on this 22.3-mile multi-day loop in the Rio Grande National Forest.
Heading out the door? Read this article on the new Outside+ app available now on iOS devices for members! Download the app.
This 22.3-mile loop in the Rio Grande National Forest climbs 2,800 feet to elk-crowded alpine meadows below 13,172-foot Conejos Peak. Campsites scattered along the trail's first half provide overnight options for a fast-paced one-night trip, or for a more leisurely several-day outing.
From the South Fork Trailhead, the trail turns uphill and branches west to begin a 20-mile loop alternating between open meadow, shaded forest and aspen groves, and skirting campsites before and after the South Fork Canyon Narrows where the trail rises several hundred feet above the river.
The climb intensifies and crosses several streams before reaching Twin Lakes and topping out at 11,800 feet near mile 11.5. The alpine heights offer sweeping southern views and the trail winds for several miles through open meadows before turning downhill for 5 switchbacking miles in the upper reaches of Roaring Gulch. The loop turns south above the Conejos River and retraces the last mile to the trailhead.
Snow conditions can affect trail conditions well into summer, check trail status pre-trip with the Conejos Peak Ranger District at (719) 274-8971.
-Mapped by Charlie Williams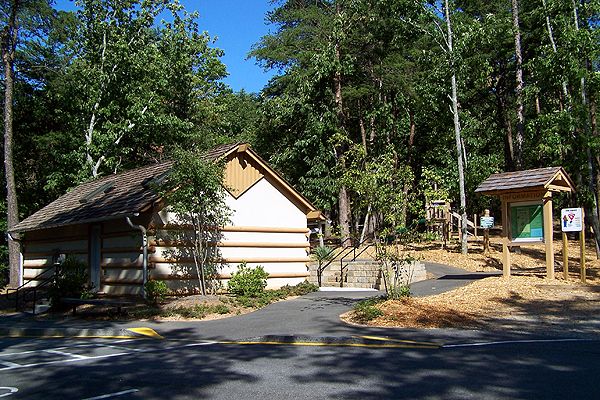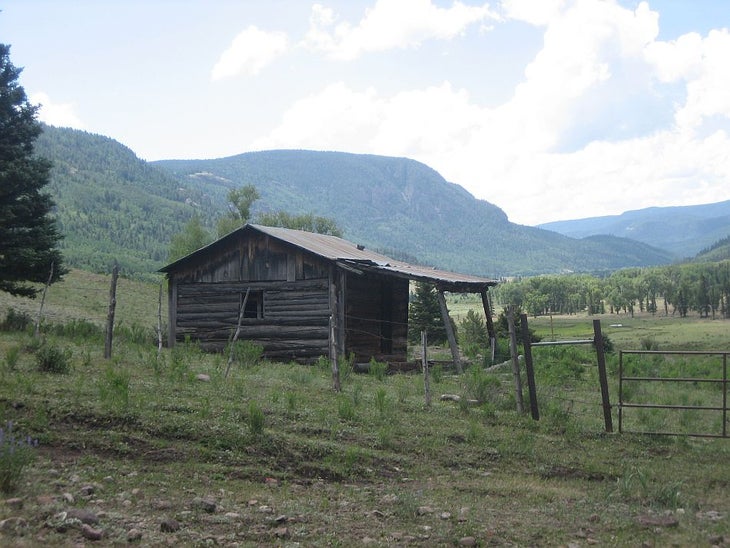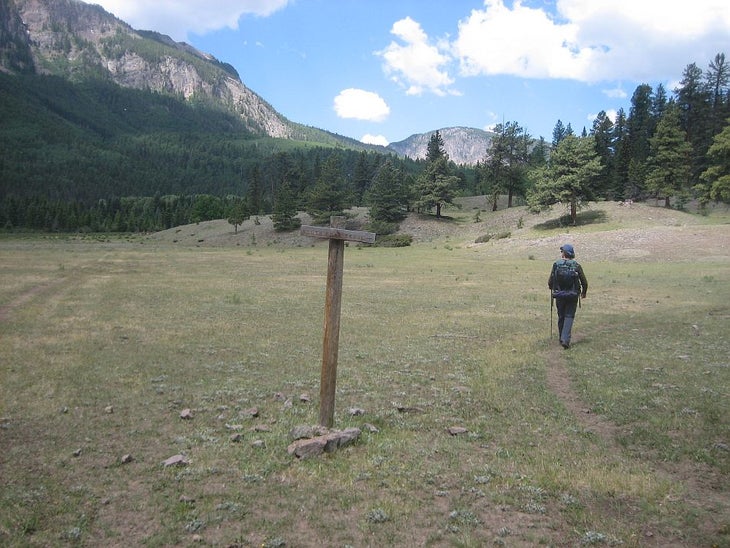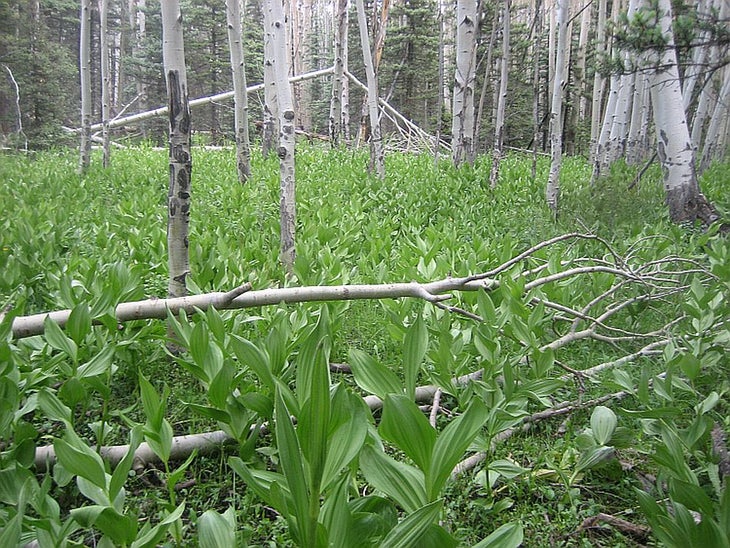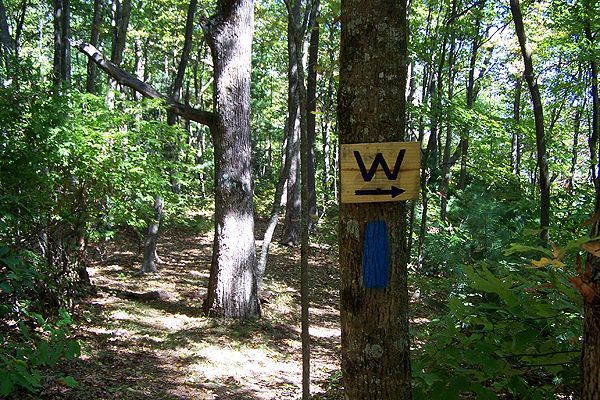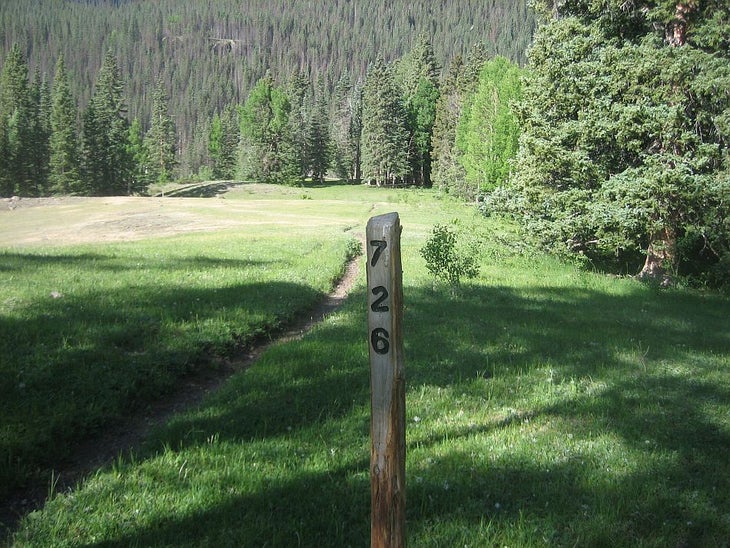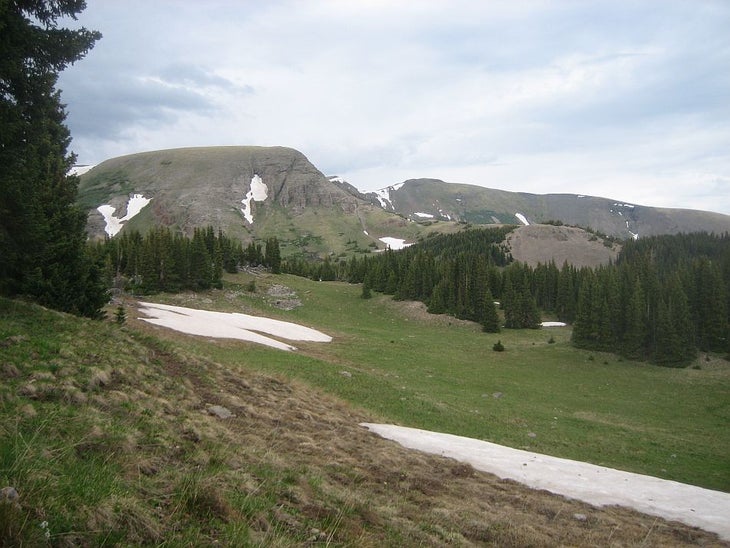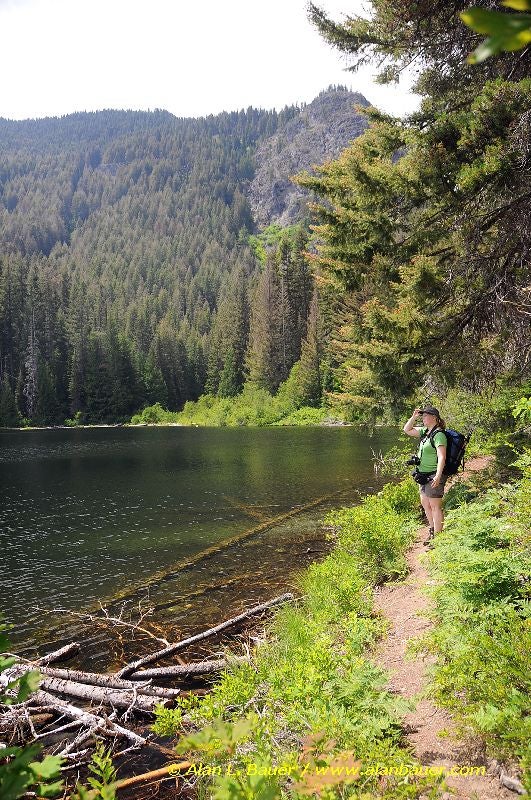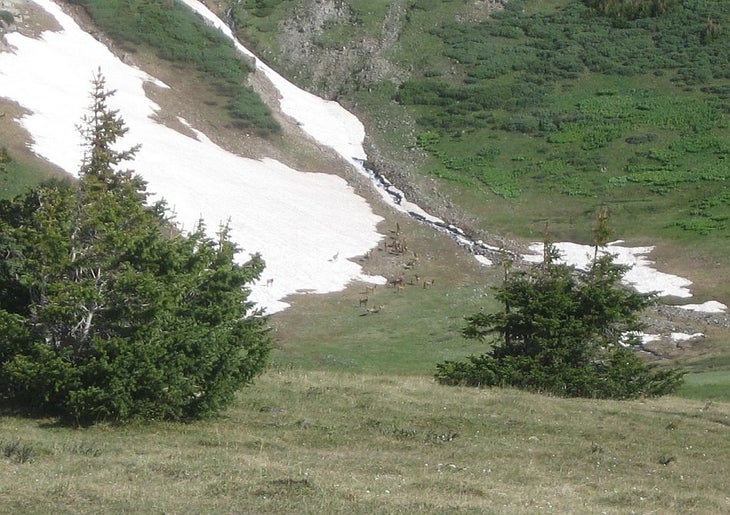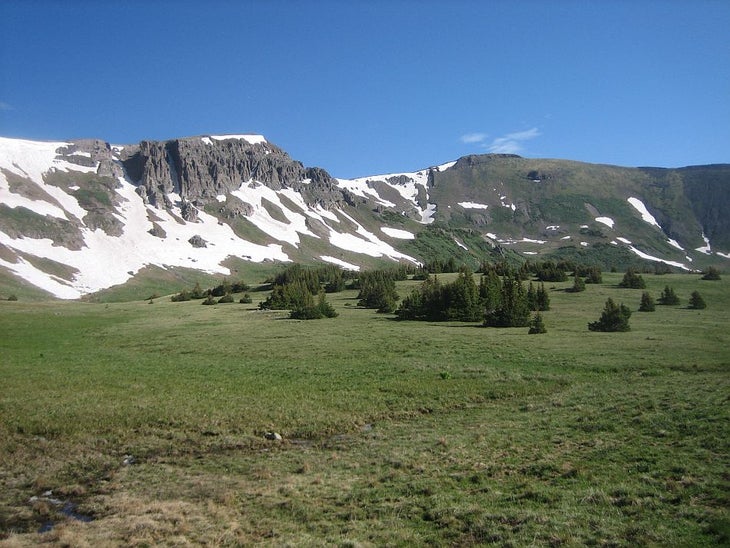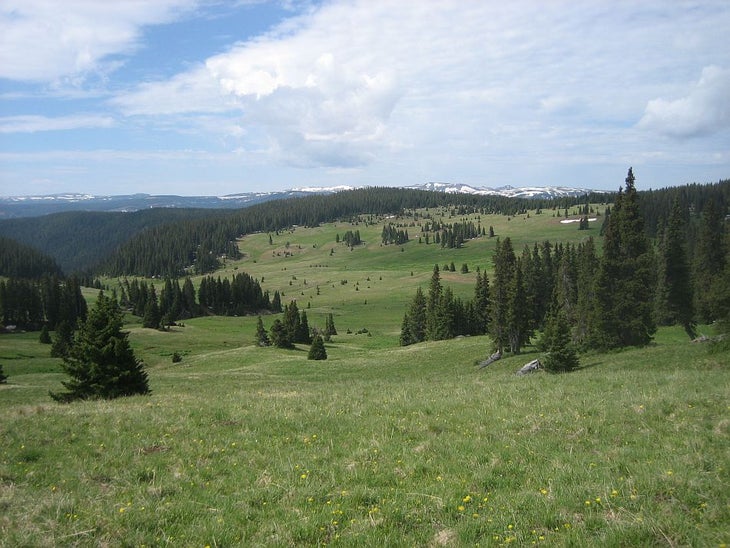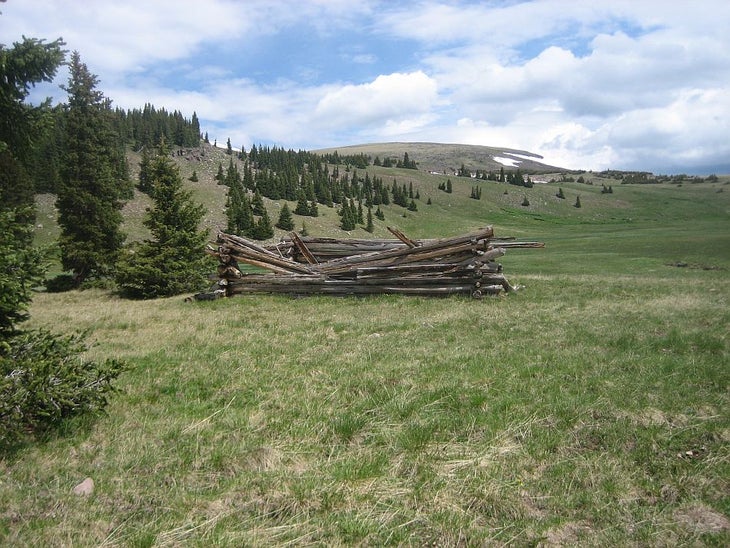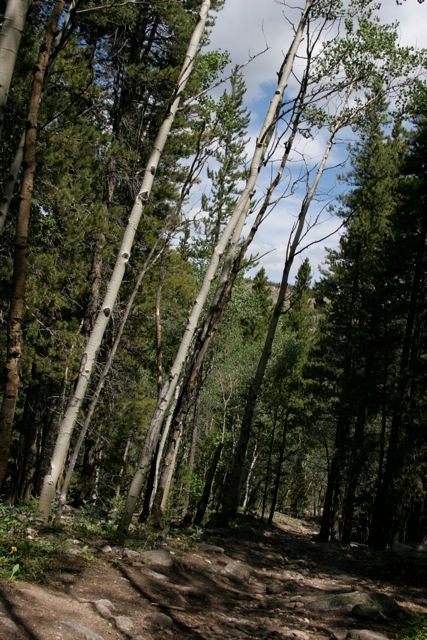 Trail Facts
Waypoints
SFL001
Location: 37.231466, -106.4639
The South Fork Roaring Gulch Loop begins on Trail 724 with a short downhill to the Conejos River. Be sure to sign the register at the South Fork Trailhead.
SFL002
Location: 37.227119, -106.468308
Cross the Conejos River at mile 0.4 and continue on the signed South Fork trail through an open, grass-covered valley before veering north and beginning an easy, uphill workout.
SFL003
Location: 37.230606, -106.470915
Pass through a small gate at mile 0.7 and continue on the gradual uphill.
SFL004
Location: 37.233879, -106.473895
Turn left @ Y-junction to follow Trail 724 and begin this route's loop section. A few use-trails branch uphill to the right, but stay left to follow the faint trail west through aspen-scattered meadows.
SFL005
Location: 37.2269113, -106.5092754
Even in July, the braided flow of this Hansen Creek crossing may require shoe removal to stay dry. It is worthwhile to check with rangers before your trip to discuss snow-melt conditions and come prepared for safe stream crossings.
SFL006
Location: 37.222059, -106.510812
This meadow campsite at mile 3.7 sits beside a gurgling set of rapids. From here, the trail turns uphill, passes through another gate, and rises from the creekbed, clinging to the walls of South Fork Canyon.
SFL007
Location: 37.216114, -106.516392
Pass through this second gate before entering the the South Fork Conejos River narrows.
SFL008
Location: 37.217302, -106.54114
Continue west on the overgrown Trail 724 @ 3-way junction. There are several good campsites in this area at the base of Canon Verde: one in the meadows just south of the trail junction and another farther downhill near the river.
SFL009
Location: 37.2259375, -106.5696359
A few interesting geological features–an andesite talus slope at mile 6.4 and a volcanic outcropping at mile 7.3–and another campsite precede this wet crossing of Conon Rincon. From here, the trail continues climbing toward Conejos Peak.
SFL010
Location: 37.260894, -106.578259
Several trails converge in this alpine meadow that marks the loop's half-way point. This route continues north on trail 722, a faint, cairn-marked path heading toward the east side of the eastern Twin Lake. You'll bypass trails toward Glacier and Timber Lakes, and an unnamed trail to the western Twin Lake. Just uphill from the junction is a campsite that would provide valuable shelter from afternoon storms.
SFL011
Location: 37.268483, -106.573954
The path gets more prominent as it approaches this 360-degree viewpoint. Take it all in: To the south, the valley you just ascended and a plateau of alpine lakes; to the west, Twin Lakes; to the north, Conejos Peak; and to the east, a stretch of flower-filled alpine meadow.
SFL012
Location: 37.27744, -106.564454
The trail skirts a couple of unnamed ponds below Conejos Peak before crossing Hansen Creek's upper reaches and turning right at this Y-junction toward Roaring Gulch.
SFL013
Location: 37.276665, -106.555103
Turn right @ Y-junction onto Trail 720, heading southeast to complete this loop route. The left-hand trail heads north to Saddle Creek and an alternative trailhead on Forest Road 105.
SFL014
Location: 37.25816, -106.521622
The cairn-marked trail disappears occasionally along the mostly-flat, several mile stretch of tree-scattered alpine meadow before-and after-these ruins near mile 15.9. The post here marks the abandoned trail west to Bear Lake, but this route continues east across the creek to begin descending toward the trailhead. Scattered trees and snow can make the trail difficult to follow, so look for blazes marking the route.
SFL015
Location: 37.252717, -106.493828
A first set of downhill switchbacks ends at the top of this long, narrow meadow. At the meadow's base is a trail junction: Bypass the Bear Lake Trail and continue downhill through dense aspen groves toward another set of long, sweeping turns.
SFL016
Location: 37.239046, -106.477008
Less than half a mile from loop's end (1.5 miles from the trailhead), you'll pass through another gate above the Conejos River.
Trailhead
Location: 37.2313876, -106.4639568
The signed trailhead where this 21-mile loop begins. © Charlie Williams
Cabin
Location: 37.2293204, -106.4645791
The trail skirts a log cabin just downhill from the trailhead. © Charlie Williams
South Fork
Location: 37.2270822, -106.4680767
The signed trail crosses a large field on the west side of the Conejos River. © Charlie Williams
Aspen
Location: 37.2333353, -106.4942551
Crowded corn lilies cover the ground in this area's meadow-bound aspen groves. © Charlie Williams
Campsite
Location: 37.2219905, -106.5108204
This meadow-side campsite is a good stopping point for hikers looking to acclimatize to the altitude, or who got a late start from the trailhead. © Charlie Williams
Trail 726
Location: 37.2172403, -106.5409899
Trail 726 heads south to a couple of good campsites, but this mapped route follows the westbound trail instead. © Charlie Williams
Views
Location: 37.2608015, -106.5780258
Alpine meadows above 11,500 feet offer excellent views of surrounding peaks. © Charlie Williams
Twin Lakes
Location: 37.2674275, -106.5757084
The Twin Lakes, nestled in a bowl-shaped basin. © Charlie Williams
Elk
Location: 37.27296, -106.5697861
In the alpine meadows above Twin Lakes in mid-summer, you might spot herds of elk like this 100-head group. © Charlie Williams
Conejos Peak
Location: 37.2739162, -106.5687561
Views of 13,172-foot Conejos Peak from the loop's northwestern apex. © Charlie Williams
Vista
Location: 37.2706378, -106.5354538
Unobstructed views from the 11,000-foot alpine meadows characterize this several-mile stretch of trail. © Charlie Williams
Cabin Ruins
Location: 37.2580007, -106.5213776
Though pleasant in the summer, this harsh alpine environment proved too much for residents of this long-abandoned cabin. © Charlie Williams
Aspen
Location: 37.2466597, -106.4864016
Magical groves of aspen in the upper reaches of Roaring Gulch. © Charlie Williams