Durango, CO: Animas City Mountain
Test your endurance on this 5.6-mile loop that powers up Animas City Mountain to a remote mountain viewpoint and stellar mesa-edge views of downtown Durango.
Heading out the door? Read this article on the new Outside+ app available now on iOS devices for members! Download the app.
It's Mother Nature's StairMaster. The Animas City Mountain Trail starts above 6,500 feet and climbs 1,500 feet steadily in just 3 miles. Amazing views await above the downtown Durango trailhead and even locals love this place—the well-marked trail is maintained by volunteers with Durango-based, Trails 2000.
This clockwise lollipop loop begins with an immediate 0.5-mile climb before steadying along the mountain's tilted mesa. Stay left at all the uphill trail junctions and don't let burning thighs distract from La Plata Mountain views on the way to the top.
The trail meanders through scrub oak and pine as it approaches the plateau's northern edge and a photo-op viewpoint of the Animas Valley and Turtle Lake's pristine surrounds. When normal heart-rates return, follow the narrowing trail up another short—less painful—climb and watch out for scratchy scrub oak that crowds the increasingly narrow trail.
The hike turns downhill at mile 3, weaving along the mountain's edge and offering birds-eye views into Durango. A final switchback section of trail widens and drops off the mesa just before the trailhead parking area.
-Mapped by Erinn Morgan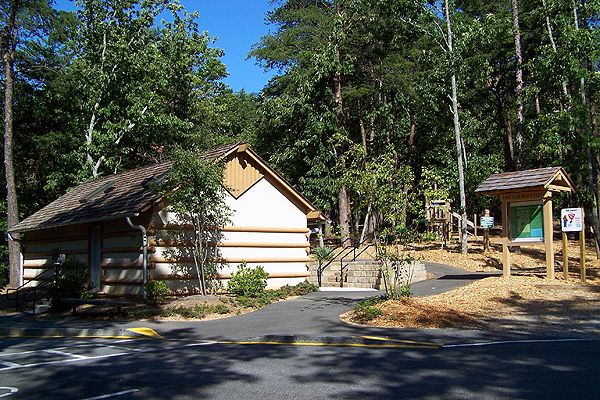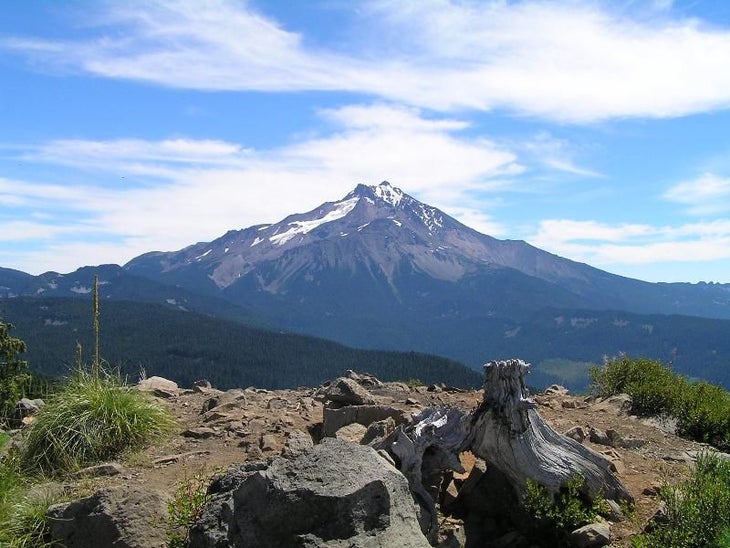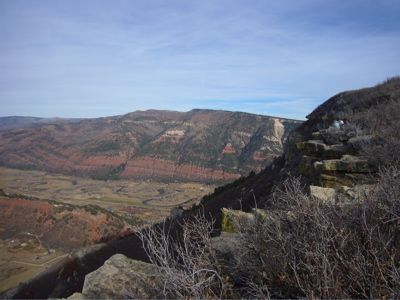 Trail Facts
Waypoints
ACM001
Location: 37.302842, -107.872728
The trailhead is located at the parking lot off West 4th Avenue.
ACM002
Location: 37.303465, -107.872656
Turn left at the Y-junction. The climbing begins immediately. Stretch your legs at the trailhead because there is no time for a warm-up on this trail.
ACM003
Location: 37.328071, -107.872272
The climb's payoff is a sweeping northern view into the Animas Valley and west across Turtle Lake.
AMC004
Location: 37.323008, -107.861152
After a short, final climb, the trail narrows and turns downhill along the mesa's edge. Look left for views into downtown Durango.
AMC005
Location: 37.304884, -107.87364
A series of short, steep switchbacks precedes the trail end.
Trailhead
Location: 37.302844, -107.872683
You're likely to see cyclists and dog-walkers on this popular, multi-use trail. ©Erinn Morgan
Summit
Location: 37.327854, -107.870293
The 8,161-foot summit is a welcome sight. ©Erinn Morgan
Animas Valley
Location: 37.328063, -107.872149
©Erinn Morgan
Red Cliffs
Location: 37.325644, -107.863662
The trail offers prime views of Durango's towering red cliffs. ©Erinn Morgan