Duluth, MN: Brower Trail
Hike along the headwaters of the Mississippi River, where old-growth pines, loons, and a long lake add punch to this mellow 7.8-miler in Itasca State Park.
Heading out the door? Read this article on the new Outside+ app available now on iOS devices for members! Download the app.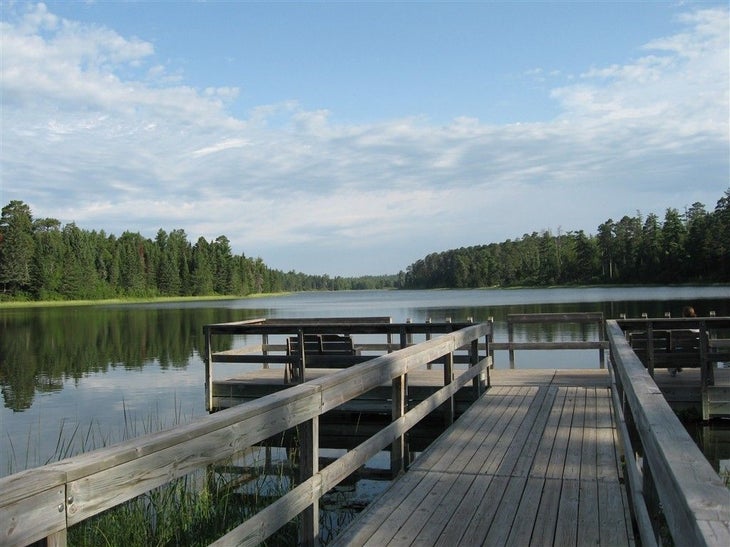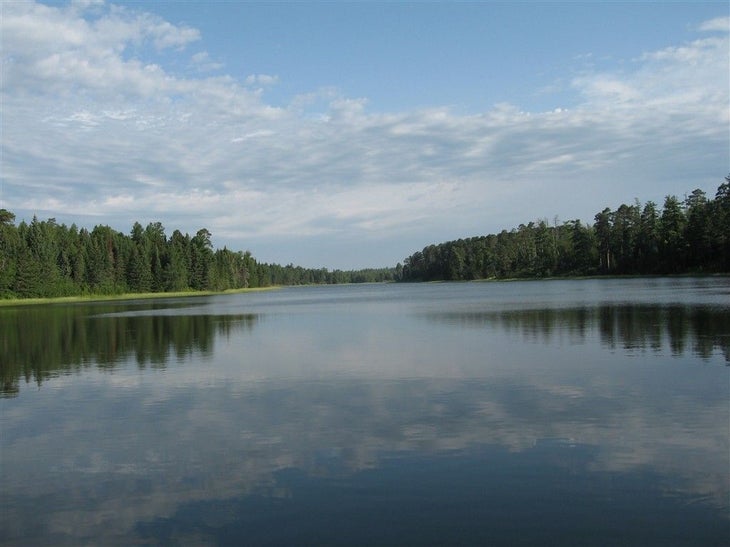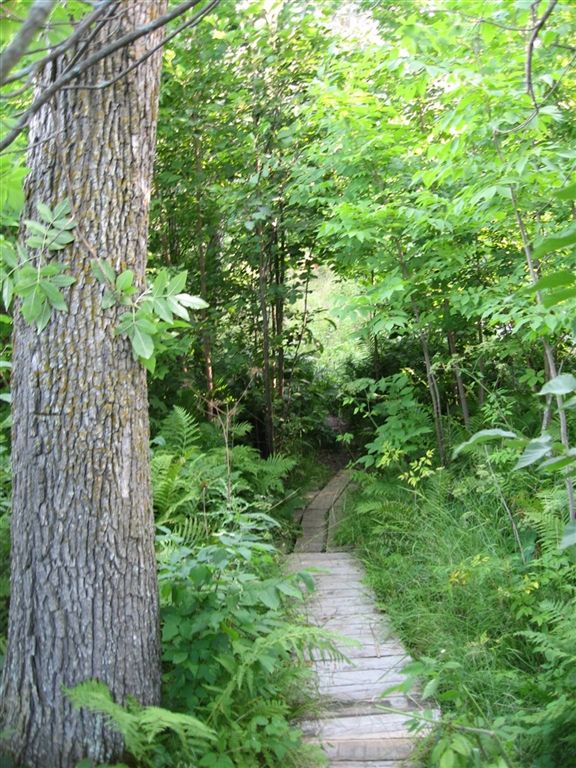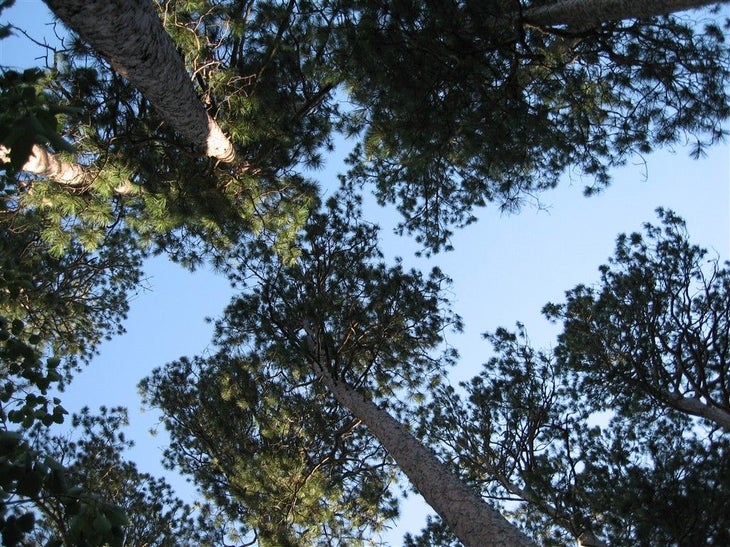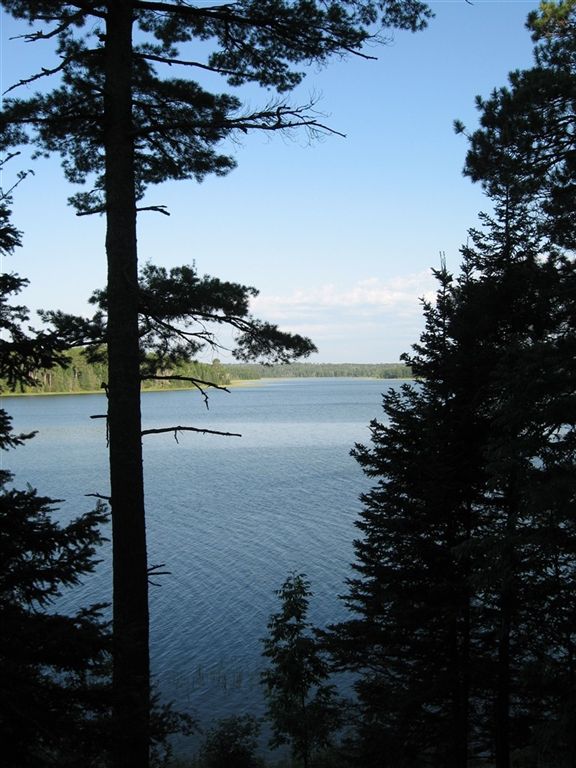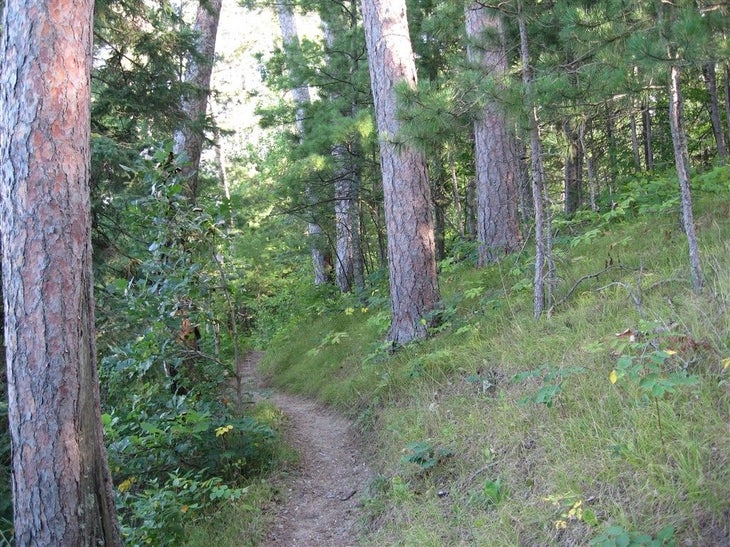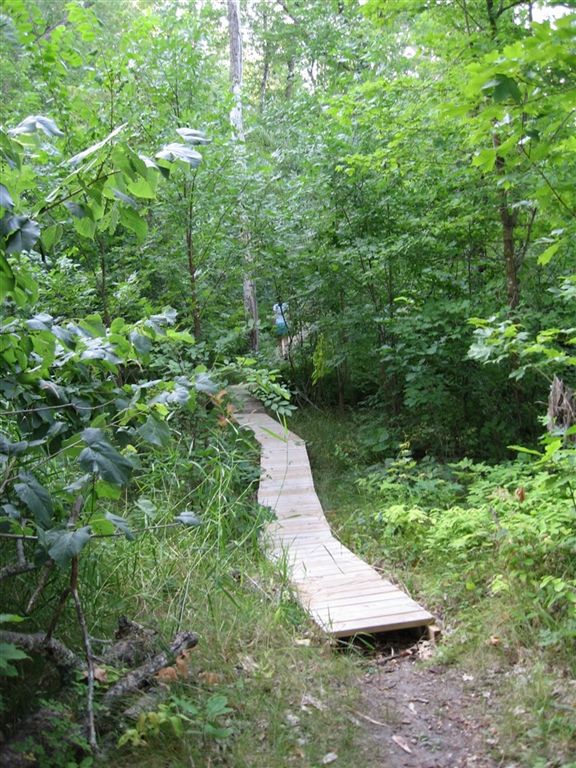 These boardwalks will keep your feet dry through most of the trail, but prepare to get your feet wet.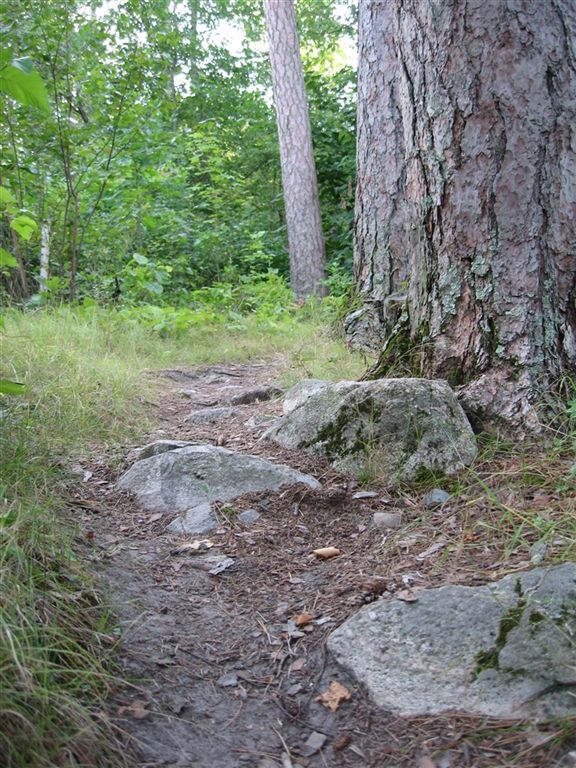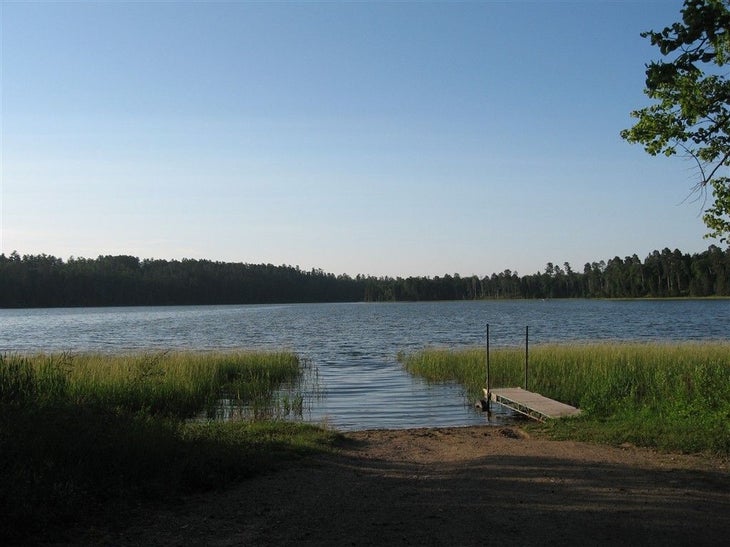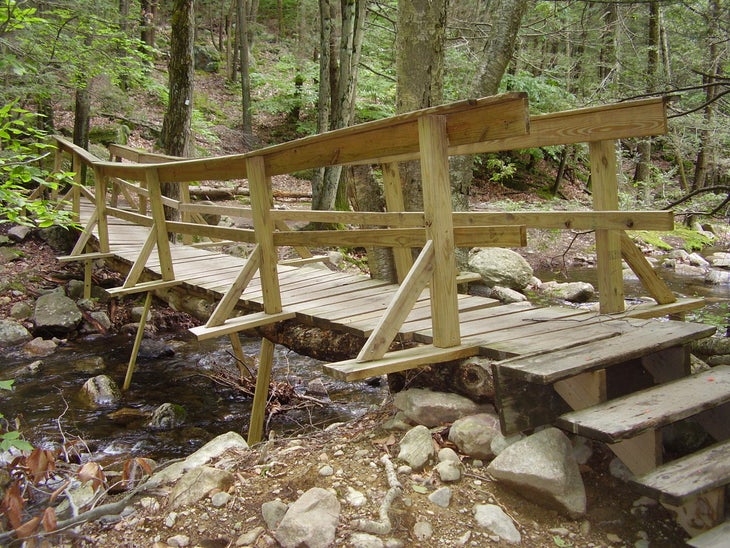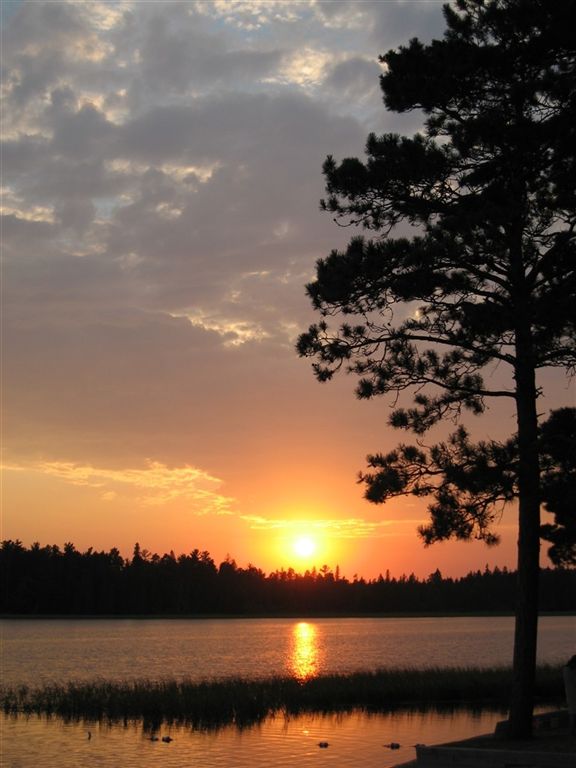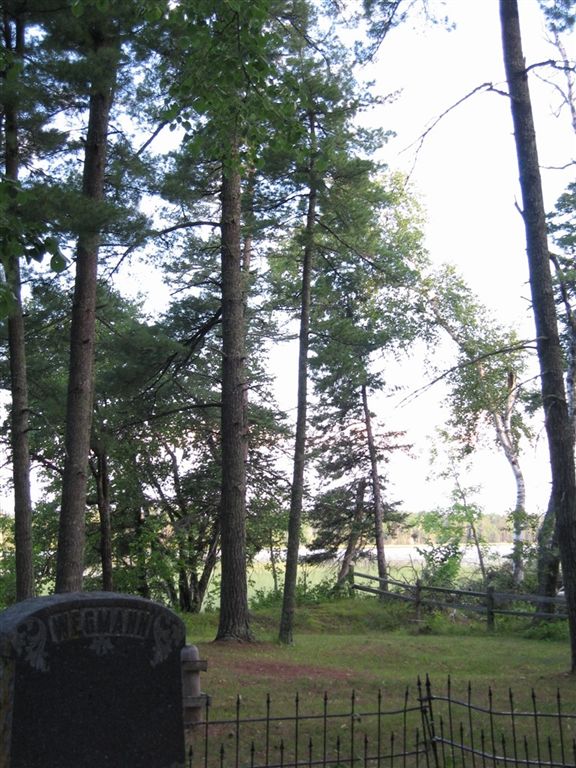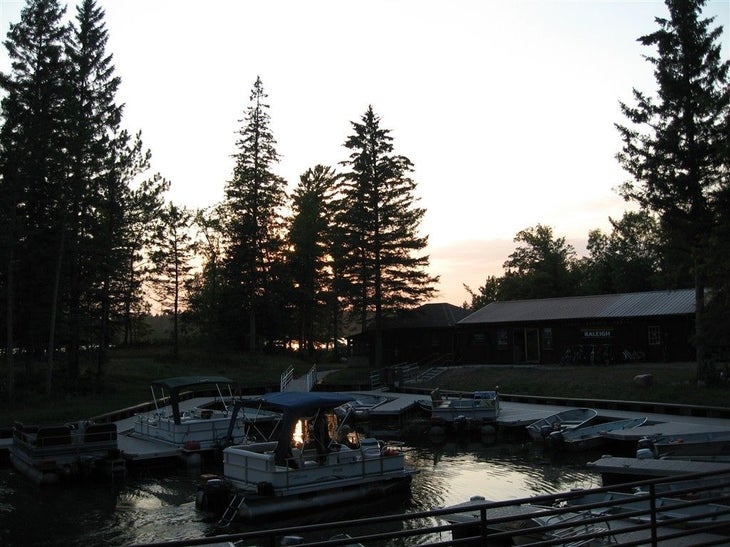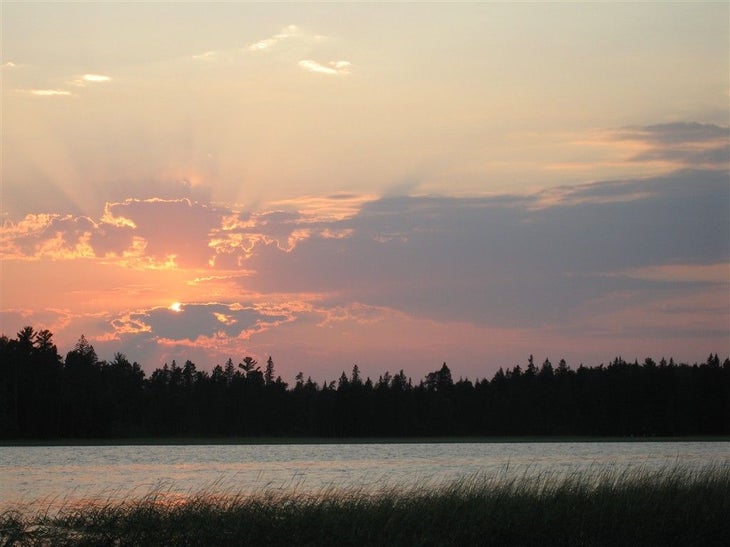 Trail Facts
Waypoints
BTH001
Location: 47.192569732666, -95.1710662841797
Head N along east arm of Lake Itasca through northern pines and understory of trillium and lady's slipper (Minnesota's state flower). Pack bug dope
BTH002
Location: 47.2003517150879, -95.1739196777344
Hug shore of slim inlet, following boardwalks above swamplike areas; pass W end of Preacher's Grove, a stand of 300-year-old red pines
BTH003
Location: 47.2095603942871, -95.1768112182617
Hard-packed path rises above shoreline; views open over placid central lake to the W. Peace Pipe Vista accessible via large wooden staircase
BTH004
Location: 47.2168312072754, -95.1875610351562
End of Brower Trail; old boat loading gives nice views of lake. Go up dirt road on R, then take L onto multiuse trail
BTH005
Location: 47.2188491821289, -95.1912689208984
Turn L onto boardwalk through sedge and alder into cattail-studded Floating Bog Bay, then pass campground and reenter forest
BTH006
Location: 47.2199783325195, -95.191650390625
Large wood bridge above swamp
BTH007
Location: 47.2251510620117, -95.1904983520508
Boardwalk ends
BTH008
Location: 47.2308006286621, -95.1955490112305
Pioneer Cemetery. Find headstone of Theodore Wegmann, park's first game warden. Go N through woods along North Arm
BTH009
Location: 47.2332801818848, -95.1970520019531
Pass marina, which offers watercraft, bike, and fishing-gear rentals. Look for loons swimming and diving on lake
BTH010
Location: 47.236198425293, -95.1999130249024
Finish @ open beach. Scan NW to where the Mississippi begins its 2,552-mile trip south. Retrace route to car
Trailhead dock area
Location: 47.1927452087402, -95.1709136962891
Before starting out, view the tranquil waters of the East Arm from this dock ©Bob Wold
Lily pads
Location: 47.1925659179688, -95.1709747314453
Floating green discs of flora dot the waters of Lake Itasca's East Arm. ©Bob Wold
Full lake view
Location: 47.1928672790527, -95.1711578369141
Scan the mirror-like waters of the East Arm before heading into the woods. ©Bob Wold
Wooded trail near north end of East Arm
Location: 47.1976661682129, -95.1725540161133
Boardwalk cuts through the dense growth on this section of the Brower Trail. ©Bob Wold
Tall trees
Location: 47.2118759155273, -95.1775970458984
Sky-reaching trees along the Brower Trail. ©Bob Wold
Vew near Peace Pipe Vista
Location: 47.2100524902344, -95.1766891479492
See the blues of Lake Itasca from this overlook. ©Bob Wold
Winding trail
Location: 47.2154579162598, -95.1805725097656
Trail bends through trees above lake. ©Bob Wold
Catwalk over swamp
Location: 47.2159461975098, -95.1859130859375
©Bob Wold
Stones and pines
Location: 47.2159461975098, -95.184700012207
©Bob Wold
Bay view
Location: 47.216552734375, -95.1884078979492
A quick off-trail spur leads to an old lakeside dock. ©Bob Wold
Bridge
Location: 47.2252960205078, -95.1902923583984
This large bridge leads above the swamps through the woods. ©Bob Wold
Sunset over the headwaters of the Big Muddy
Location: 47.2361068725586, -95.1997604370117
A fiery-yellow orb slinks below the horizon, just above where the Mississippi River starts its long journey to the Gulf of Mexico. ©Bob Wold
Pioneer Cemetary
Location: 47.2309455871582, -95.1954498291016
The graves of some of the first settlers to the area. ©Bob Wold
Marina
Location: 47.2317924499512, -95.1961212158203
Dusk at the often bustling marina on Lake Itasca. Rent bikes and watercraft here. ©Bob Wold
Sunset through clouds
Location: 47.2362861633301, -95.199821472168
The last rays of day stream through the cumulus. ©Bob Wold