Dubuque, IA: Yellow River State Forest
Climb to blufftop views of hardwood forest and rolling farmland in this little-known Iowa preserve.
Heading out the door? Read this article on the new Outside+ app available now on iOS devices for members! Download the app.
 -Mapped by Elisabeth Kwak-Hefferan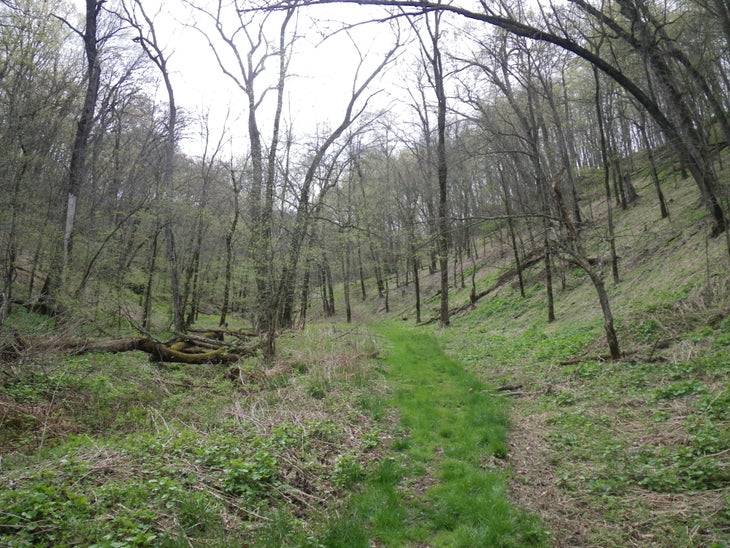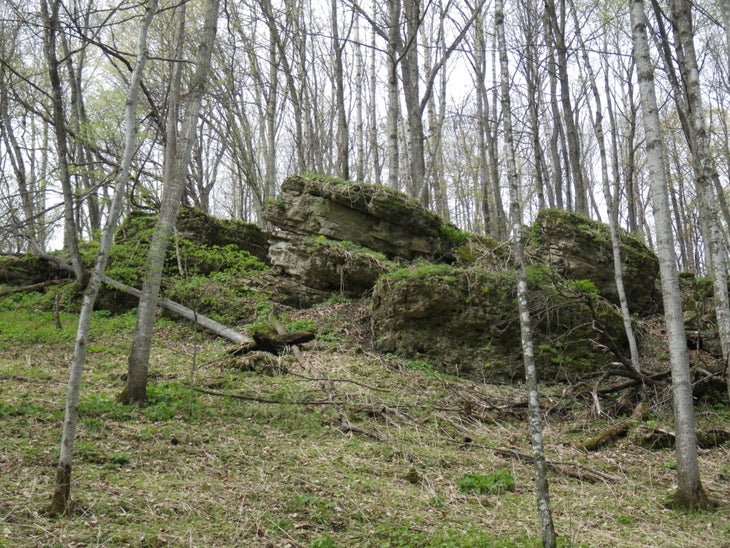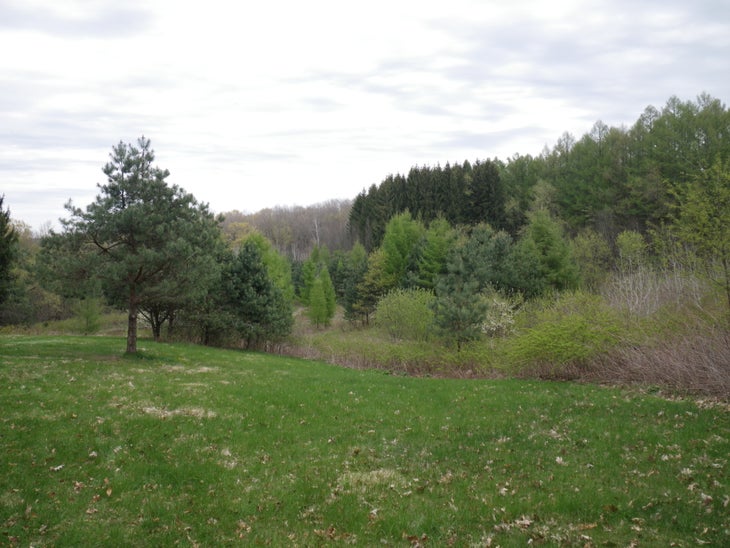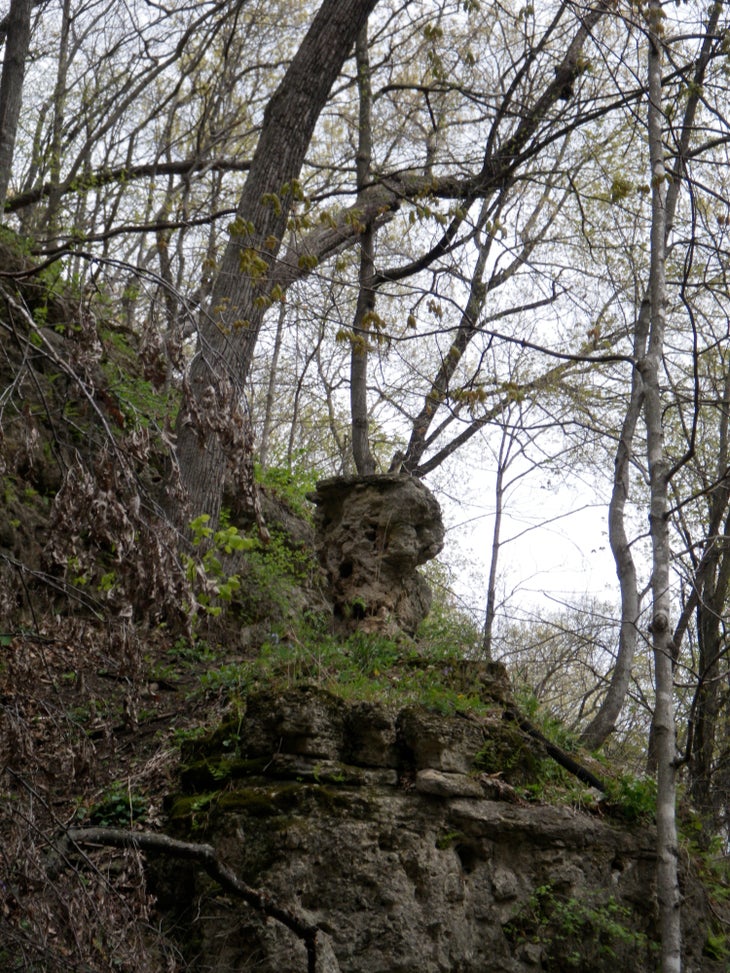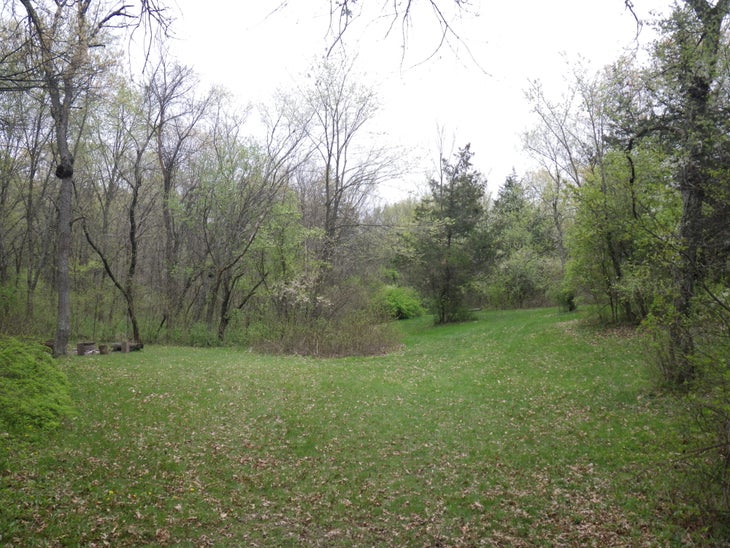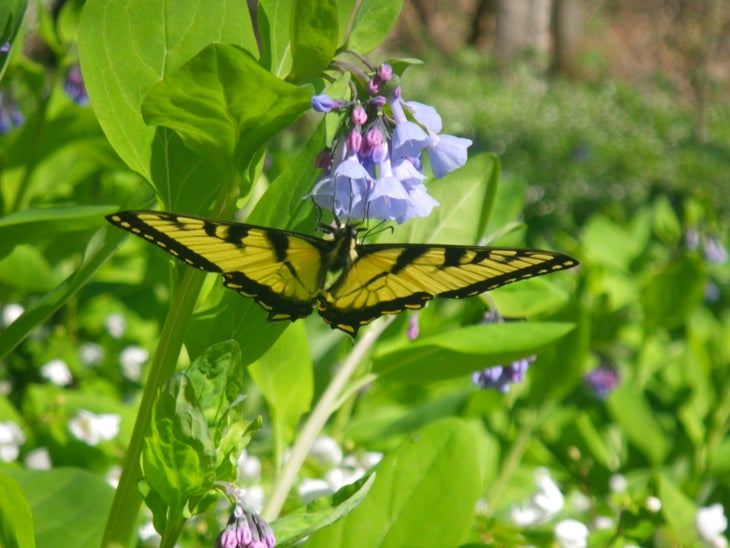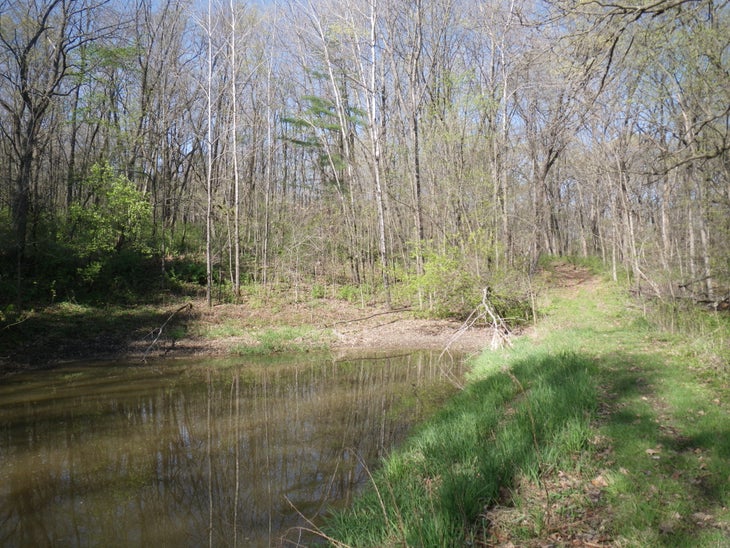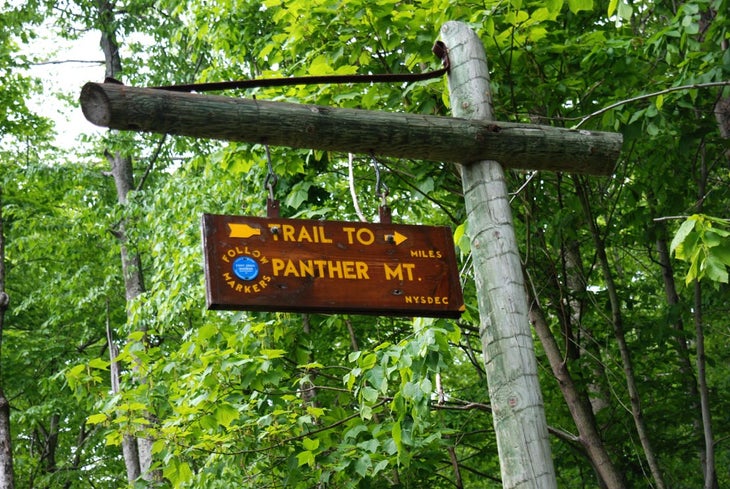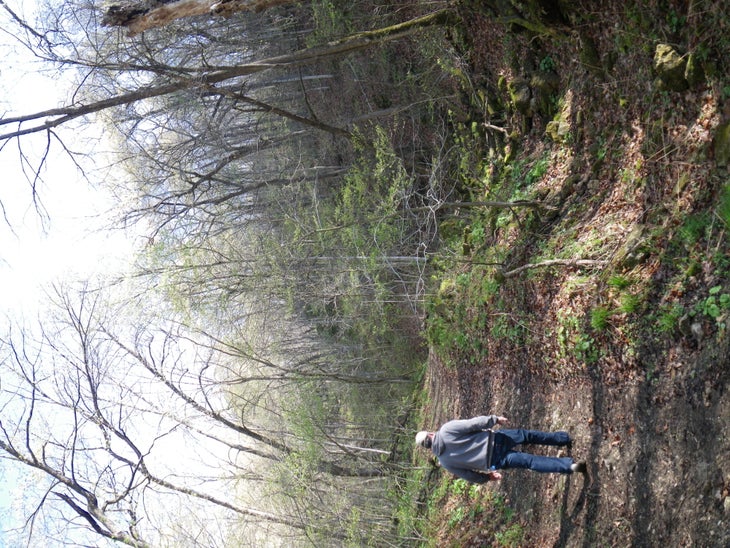 Trail Facts
Waypoints
YEL001
Location: 43.171117, -91.258621
Begin your trip by heading south from the Forester Trailhead.
YEL002
Location: 43.167234, -91.260956
Trail junction. Left leads to the Big Paint Campground, right continues on the route.
YEL003
Location: 43.165876, -91.259888
3-way junction. Camp Glen Wendel is straight ahead, right is the White Pine Trail, and left is the Forester Trail. If you got a late start, camp here for the night, then continue left in the morning.
YEL004
Location: 43.164997, -91.25905
Continue right on the Forester Trail at this junction.
YEL005
Location: 43.164257, -91.259454
Go left at the gate here and descend into a ravine.
YEL006
Location: 43.164823, -91.252869
Cross the dry creekbed here.
YEL007
Location: 43.165296, -91.252006
Turn right on the Ash Trail here.
YEL008
Location: 43.160675, -91.248362
Vantage point over a tree-filled ravine. You'll be able to see a church and farm, too.
YEL009
Location: 43.159604, -91.247765
Junction to Camp John Schultz. Right takes you into camp, left continues the trip.
YEL010
Location: 43.160677, -91.24434
Stay right at this junction (left takes you back to the road).
YEL011
Location: 43.157347, -91.243857
Turn right on Firetower Road.
YEL012
Location: 43.152613, -91.236453
Leave Firetower Road behind by turning left on the Brown's Hollow Trail.
YEL013
Location: 43.154857, -91.227792
Brown's Hollow Camp
YEL014
Location: 43.157496, -91.21977
Go left on Donahue Road.
YEL015
Location: 43.161992, -91.218729
Junction with the Firetower Trail. Turn left and begin a short, steep climb.
YEL016
Location: 43.164703, -91.219364
The steep climb ends here–congrats!
YEL017
Location: 43.162346, -91.228805
Cross a meadow, ignoring the footpaths to continue straight on the Firetower Trail.
YEL018
Location: 43.162373, -91.231105
Stay straight at this unnamed junction.
YEL019
Location: 43.162644, -91.234111
Junction of Firetower Trail and Walnut Trail. Turn right on the Walnut Trail.
YEL020
Location: 43.163967, -91.236373
Junction with Cedar Point Trail. Continue to the right to stay on Walnut Trail, or turn left for a short spur hike to the Cedar Point Overlook.
YEL021
Location: 43.172053, -91.237567
Walnut-Saddle Trail junction. Turn right on the Saddle Trail.
YEL022
Location: 43.1693, -91.227817
Go left at the kiosk to continue on the Saddle Trail.
YEL023
Location: 43.172696, -91.221518
Junction with Donahue Road. Turn left and cross the bridge over Paint Creek.
YEL024
Location: 43.172757, -91.221393
Bridge over creek
YEL025
Location: 43.173006, -91.221152
Junction. Turn right to go to Heffern's Hill Camp.
YEL026
Location: 43.172792, -91.220137
Turn left and begin climbing slightly on the Hickory Trail.
YEL027
Location: 43.172324, -91.215525
Pitch a tent at Heffern's Hill Camp for your second night.
YEL028
Location: 43.177944, -91.215054
Junction with unnamed path on the left. Stay straight.
YEL029
Location: 43.180912, -91.215952
Go straight at this junction (don't follow the yellow arrow).
YEL030
Location: 43.17787, -91.223558
Hickory Trail ends. Go right on the road to pass the equestrian campground.
YEL031
Location: 43.17747, -91.229758
Continue along the gravel road to the northwest.
YEL032
Location: 43.180597, -91.232781
Cross the State Forest Road here.
YEL033
Location: 43.183301, -91.235902
Exit the trail here and cross Little Paint Campground road.
YEL034
Location: 43.183838, -91.236244
Begin the Elm Trail by turning left from Little Paint Campground.
YEL035
Location: 43.186496, -91.236955
Turn left at this trail junction.
YEL036
Location: 43.18797, -91.244357
Turn left on Kelly Road.
YEL037
Location: 43.185512, -91.246138
Turn left and duck under the gate to re-enter the woods.
YEL038
Location: 43.185214, -91.246073
Kelly Rd-trail junction here. In mag, go L on Maple Trail or maybe Red Pine trail.
YEL039
Location: 43.184993, -91.243421
You'll take a left to cross the road and pick up the trail.
YEL040
Location: 43.181677, -91.243295
Go left to continue on the Maple Trail (though the Department of Natural Resources map calls it the Larkin Valley Trail).
YEL041
Location: 43.181353, -91.245039
Pass a small pond on your right.
YEL042
Location: 43.180413, -91.245398
Hike past another cornfield here.
YEL043
Location: 43.173989, -91.242199
Turn right on the Paint Creek Trail from the Maple Trail. You'll be tracing the State Forest Road.
YEL044
Location: 43.171224, -91.243927
Turn right here on the Paint Creek Trail (or cross the road to a picnic area for a snack).
YEL045
Location: 43.171959, -91.246046
Bluff Trail junction on your right. Take the short spur for sweeping southerly views over the forest.
YEL046
Location: 43.174165, -91.250769
Hike past Big Paint Campground on your left, across the creek.
YEL047
Location: 43.174843, -91.262167
Turn left on White Pine Road, then look out for the short spur trail on your left to re-enter the woods. Continue across State Forest Road to close the loop.
Forester Trail
Location: 43.170553, -91.258471
Rocky bluff along Forester Trail
Location: 43.169145, -91.258321
Camp Glen Wendel
Location: 43.165874, -91.25963
Rock formation
Location: 43.164551, -91.255129
Heffern's Hill Camp
Location: 43.172337, -91.215277
Butterfly along the Elm Trail
Location: 43.187553, -91.240066
Pond along the trail
Location: 43.186091, -91.240983
Trailhead sign
Location: 43.185528, -91.245875
Ascending the valley
Location: 43.176234, -91.245618
CED001
Location: 43.163327, -91.243366
Turn right on Cedar Point Road.
CED002
Location: 43.16812, -91.242343
A short road walk brings you to Cedar Point Overlook, an excellent spot to scope for hawks during the fall migration.