Denver's Top 5 Dayhikes
The best local trails, as selected by Denver Scout Heather Balogh Rochfort.
Heading out the door? Read this article on the new Outside+ app available now on iOS devices for members! Download the app.
The Mile-High City enjoys an embarrassment of riches when it comes to hiking: Everything from the grandeur of Rocky Mountain National Park to the Indian Peaks Wilderness to the Collegiate Peaks and beyond lies within a few hour's drive of the capital city. How do you choose? Start with these five favorites from lifelong local Heather Balogh Rochfort.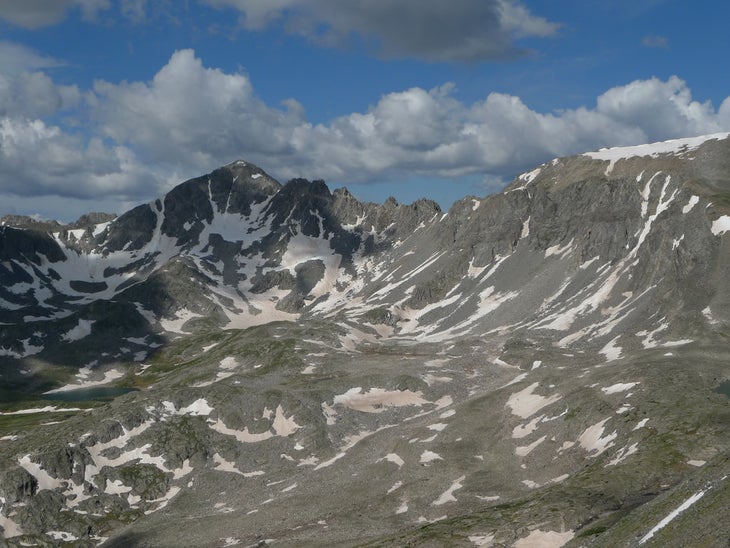 1. Atlantic Peak
Trailhead: Mayflower Gulch
Mileage: 4 miles round-trip
Elevation gain: 2,500 feet (it's steep!)
Drive from town: 90 minutes
This 13er is near Copper Mountain and combines rugged, high-altitude beauty with historical artifacts. The approach trail passes through the remnants of Boston Mine, a once-thriving mining camp from the late 19th century. The hike itself is rugged and you end up bushwhacking your way up to the ridgeline, making it a fun jaunt for adventurous types.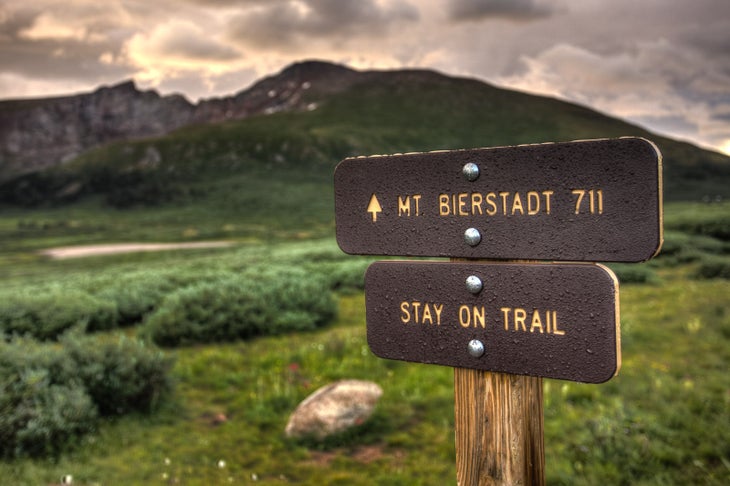 2. Square Top Mountain
Trailhead: Mt. Bierstadt 
Mileage: 7 miles round-trip
Elevation gain: 2,380 feet
Drive from town: 90 minutes
This 13er is most notable because of what it isn't: It's not the nearby, uber-popular 14er Mt. Bierstadt. But that's the best part, because you get the same views, scenery, and heart-pounding climb without the hordes of crowds that descend on the other peak. 
3. Mohawk Lake and Lower Mohawk Lake
Trailhead: Spruce Creek 
Mileage: 6.5 miles round-trip (for both lakes)
Elevation gain: 1,700 feet
Drive from town: 2 hours
Like Atlantic Peak, this hike passes by mining history as you'll see various mining cables and remains as you climb upwards. In the right season, this above-treeline hike can be filled with colorful wildflowers. The lake itself is the highlight, of course: It sits on the south side of Mt. Helen and has incredible views down valley towards Lower Mohawk Lake.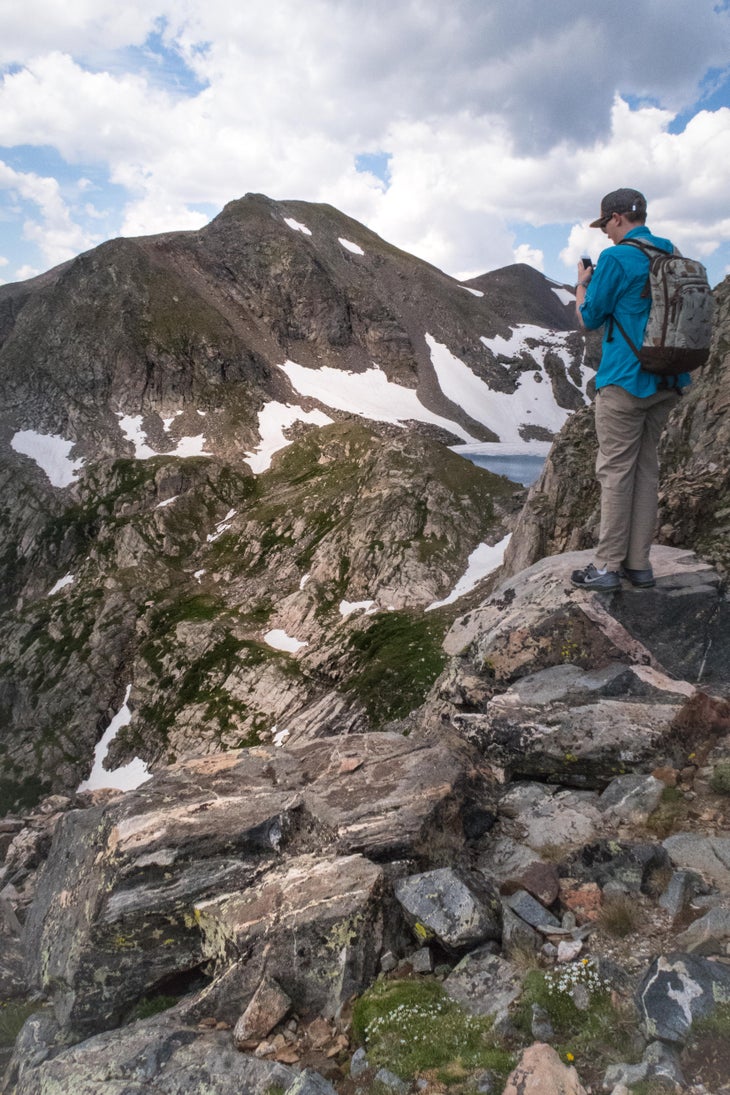 4. James Peak
Trailhead: St. Mary's Glacier
Mileage: 8 miles round-trip
Elevation gain: 3,000 feet
Drive from town: One hour
James Peak is a relative walk-up for an exceedingly large mountain (13,301 feet). The added appeal comes in the approach, since hikers will traverse St. Mary's Glacier, a year-round snowfield that once housed a ski area. These days, the glacier is jam-packed with day hikers, but it can be a refreshing sight to return to after hiking the far more difficult James Peak. Tip: Bring an axe and you can glissade down the glacier to expedite your return trip.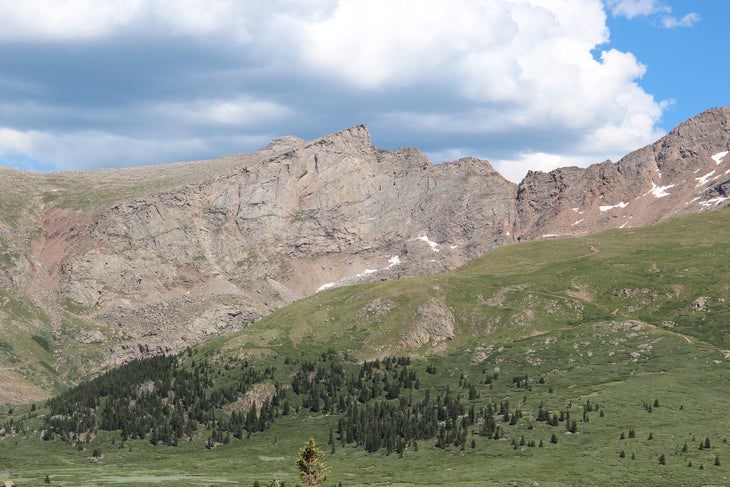 5. Sawtooth Ridge Traverse
Trailhead: Mt. Bierstadt 
Mileage: Depends. If you summit Bierstadt, traverse the Sawtooth, and then summit Evans, it's around 6 miles. You can leave a car parked at the top of Evans so that you can hop in and head down, which is my preferred method. But, if you can't do the car shuttle, you have to descend Evans to head back to the trailhead and it's closer to 10 miles.
Elevation gain: 3,500 feet
Drive from town: 90 minutes
The Sawtooth Ridge is a great entry into higher-level scrambling and mountaineering while knocking off two 14ers at once. Both Evans and Bierstadt can be quite crowded thanks to their proximity to the city, but the ridge itself is usually quiet and void of people. The views are incredible and the exposure is exhilarating, but be aware that you need experience before tackling this traverse.