Dallas, TX: Dinosaur Valley
Hike near theropod and sauropod dinosaur tracks, then ditch the roadside crowds for some solitude and abundant views of the Paluxy River Valley on this 6.8-mile loop.
Heading out the door? Read this article on the new Outside+ app available now on iOS devices for members! Download the app.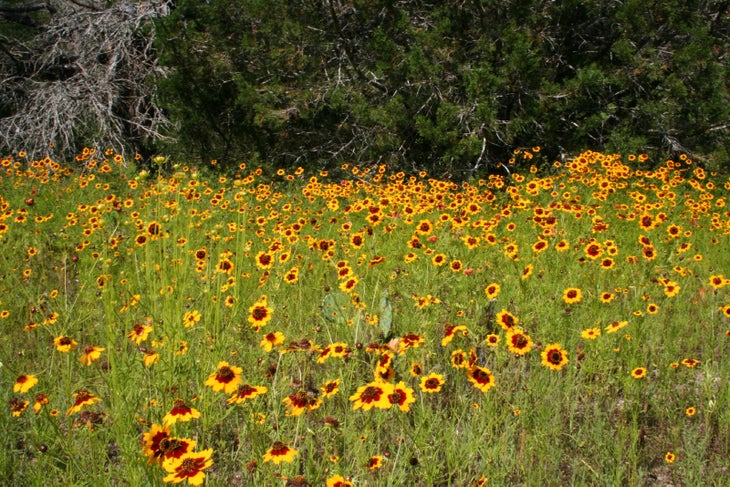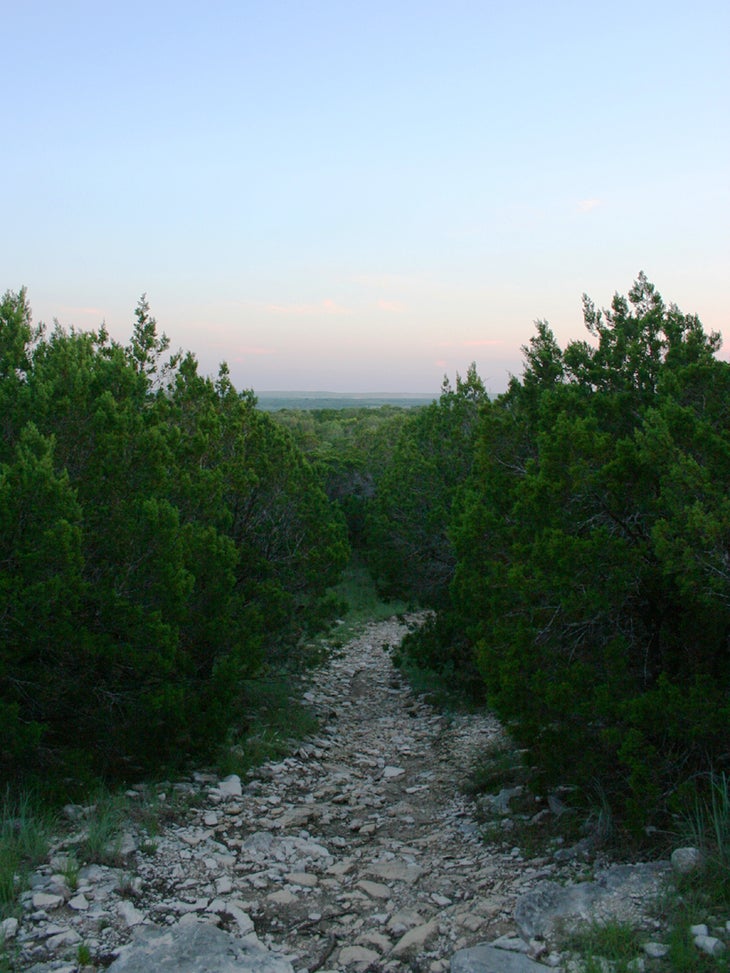 Trail Facts
Distance: 10.9
Miles from city center: 80
Waypoints
DVT001
Location: 32.253359, -97.818156
Cross the river to see the dino tracks; then follow blue-blazed trail up slope
DVT002
Location: 32.252252, -97.819122
Turn R, continue on blue trail
DVT003
Location: 32.255781, -97.817084
Side trail: Follow yellow trail to ridgetop; super views of sandstone cliffs and hardwood forests in the Paluxy River Valley; return to main trail
DVT004
Location: 32.25217, -97.809767
Cross bridge; turn R, following blue swatches along river
DVT005
Location: 32.251825, -97.809134
Turn L onto white trail
DVT006
Location: 32.255974, -97.806381
Primitive camp spot under oak canopy on R
DVT007
Location: 32.257832, -97.802658
Bear L, following white blazes to second primitive campsite
DVT008
Location: 32.254108, -97.798302
Follow white blazes downhill
DVT009
Location: 32.24567, -97.806183
Turn L @ T
DVT010
Location: 32.246056, -97.807167
Turn L; several views along this stretch
DVT011
Location: 32.249107, -97.809212
Vista overlooks park and hilly rangeland below; turn R @ T ahead
DVT012
Location: 32.251617, -97.809187
Turn L, rejoining blue trail; follow 1.2 miles back to trailhead
Wildflowers
Location: 32.247289, -97.808018
The Trail
Location: 32.25012, -97.808919