Cumberland Gap National Historical Park: Wilderness Road Trail
Follow Daniel Boone's intrepid bootsteps westward over silent ground carpeted with ferns and history on this 9-mile figure-eight over the recently restored Gap.
Heading out the door? Read this article on the new Outside+ app available now on iOS devices for members! Download the app.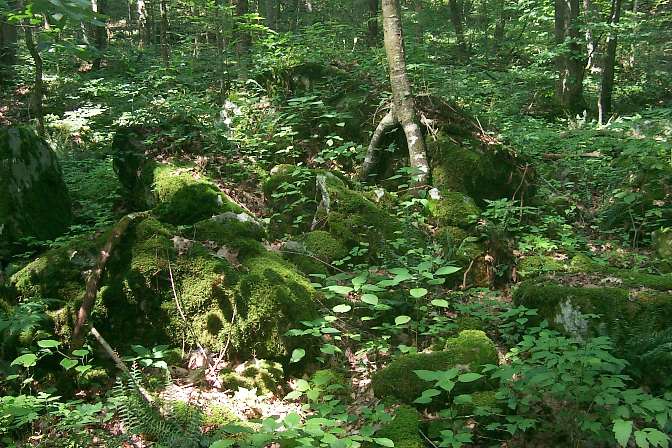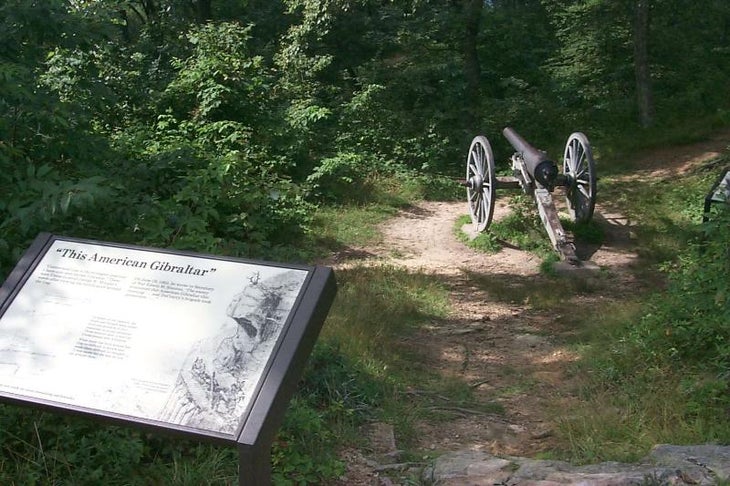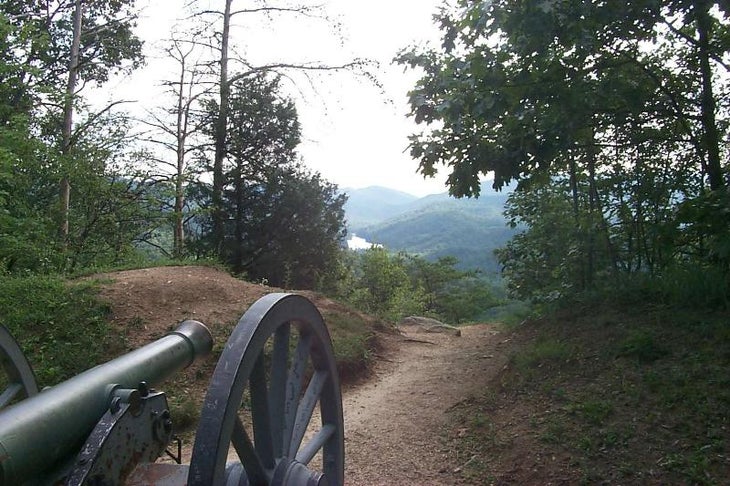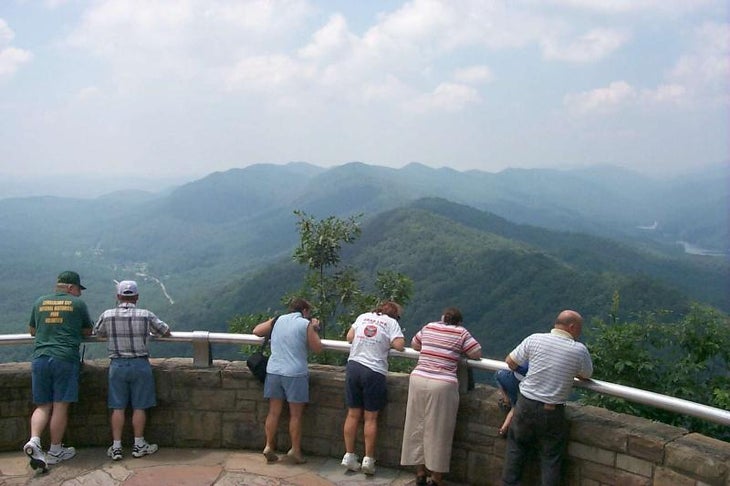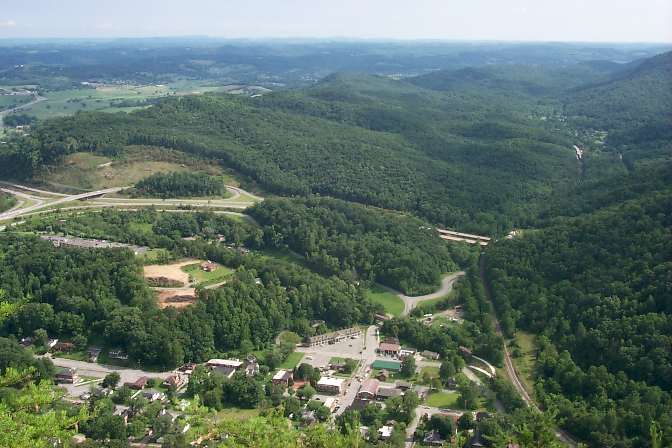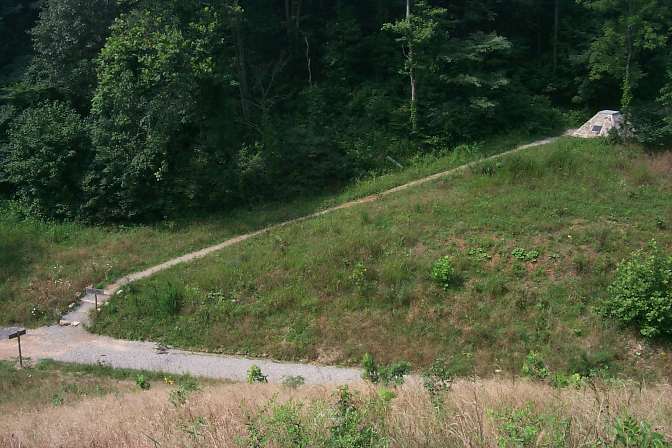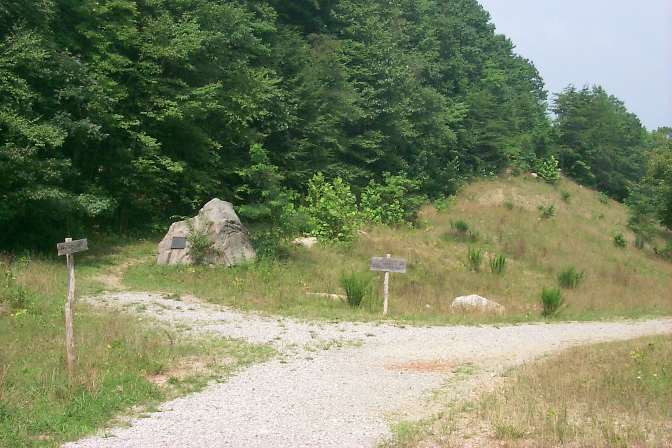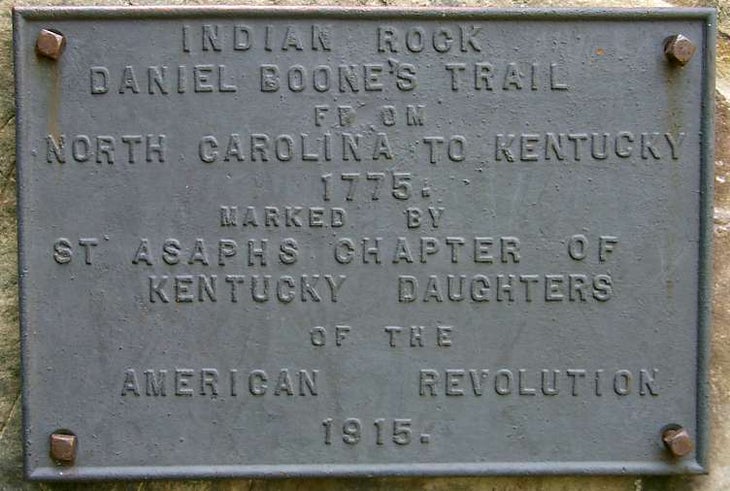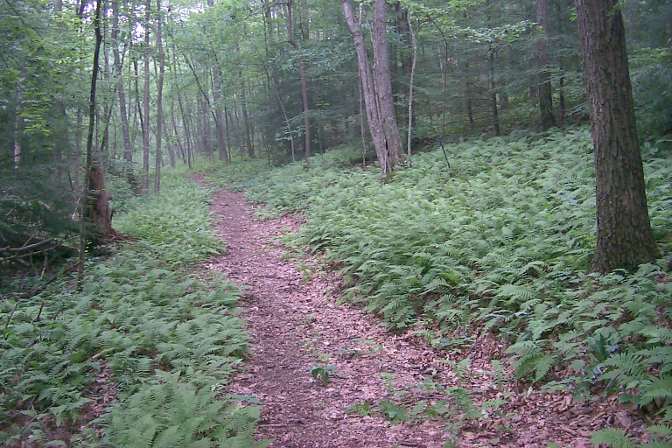 Trail Facts
Waypoints
WRT001
Location: 36.6089706420898, -83.6778793334961
S on Object Lesson Rd.; L @ T with Wilderness Rd. Trail
WRT002
Location: 36.6045799255371, -83.6740264892578
Straight @ Harlan Rd. Trail, heading S
WRT003
Location: 36.604061126709, -83.6736831665039
Saddle of the Gap: rolling green hills stretch over tri-state area (Virginia, Kentucky, Tennessee); backtrack to WPT 2, turn R onto Harlan
WRT004
Location: 36.6096496582031, -83.6740264892578
Cross road. Turn R, walk road 120 yds.; L onto Harlan Rd. Trail (old wagon rd.). Gentle downhill to Sugar Run Trail jct.
WRT005
Location: 36.6313209533691, -83.6758422851562
R onto Sugar Run Trail; Follow Ridge Trail through large old-growth hemlock, rhododendron thickets and sandstone outcroppings; Trail gets steep near top
WRT006
Location: 36.618408203125, -83.6486511230469
Turn R to silent, fern-carpeted ground; path levels near Ridge Trail
WRT007
Location: 36.6119003295898, -83.6578903198242
Civil War earthworks
WRT008
Location: 36.6057395935059, -83.6660232543945
Ft. Lyon, changed hands three times during Civil War without a battle; stay L on trail to overlook
WRT009
Location: 36.6052703857422, -83.6672668457031
Pinnacle Overlook. See 3 states, Smokies; stay L on wooden bridge to WPT 10
WRT010
Location: 36.6061897277832, -83.6673812866211
Interpretive sign; turn L, descend to Ft. McCook
WRT011
Location: 36.6084213256836, -83.6740570068359
Turn L, return to gap. R at WPT 3, descend on Object Lesson Rd.
WRT012
Location: 36.6053810119629, -83.6757431030274
Turn L, pass Indian Rock to follow original Wilderness Road Trail NW & downhill into KY
WRT013
Location: 36.6059608459473, -83.6820373535156
Turn R off old WRT, contour around hill back to trailhead
WRT014
Location: 36.6085586547852, -83.6787796020508
JCT with Thomas Walker Trail to visitor center. Keep R; .1 mi to parking lot
Sugar Run Trail Flora
Location: 36.6264762878418, -83.6714172363281
Typical scenery along the trail up to the ridge. The creek follows the trail, and adds to the enjoyment walk. ©Bill Jackson
Fort Lyon
Location: 36.607349395752, -83.6654434204102
Civil War earthworks, located at the peak of Cumberland Mountain. It had a well planned field of fire. ©Bill Jackson
Fort McCook
Location: 36.6090660095215, -83.6747589111328
Located halfway up the mountain, this fort had good coverage of the near valley, and into the Middlesboro Basin. ©Bill Jackson
Pinnacle Overlook One
Location: 36.6051712036133, -83.6670150756836
The northern terminus of the Cumberland Trail starts on the peak in front of you, and just over the head of the man holding the child. The trail is only 2 miles in length here. Fern Lake, Middlesboro's water supply, is visible on the right. ©Bill Jackson
Pinnacle Overlook Two
Location: 36.6051712036133, -83.667594909668
Overlooking the small town of Cumberland Gap, TN. The highway entrance into the new tunnel is clearly visible in the center. Knoxville, TN is about 50 miles in the distance. ©Bill Jackson
Through the Gap – WPT 3
Location: 36.603874206543, -83.6739501953125
Crest of Cumberland Gap, with Tri-State trail branching off past DAR marker. From here, go left, or south to Cudjo's Cave, old Iron Furnace, town of Cumberland Gap, TN, or park campground. To continue, go right, on Object Lesson Road. ©Bill Jackson
Waypoint 12 – Indian Rock
Location: 36.6042327880859, -83.6757888793945
Turn left here, walk past Indian rock, then continue along the Wilderness Road trail used by the pioneers. ©Bill Jackson
Plaque @ Indian Rock
Location: 36.6038513183594, -83.6758117675781
Plaque place on Indian Rock, by the DAR, in 1915. ©Bill Jackson
Carpet of Ferns
Location: 36.6169929504394, -83.6524963378906
A carpet of ferns blankets either side of the trail as you approach the ridge.
©Bill Jackson