Crater Lake National Park: Mount Scott
Travel into the fiery past of Mount Mazama on this 5.2-mile out-and-back to the park's highest peak, where sprawling views of the deepest lake in the United States await.
Heading out the door? Read this article on the new Outside+ app available now on iOS devices for members! Download the app.
-Mapped by Melissa Stolasz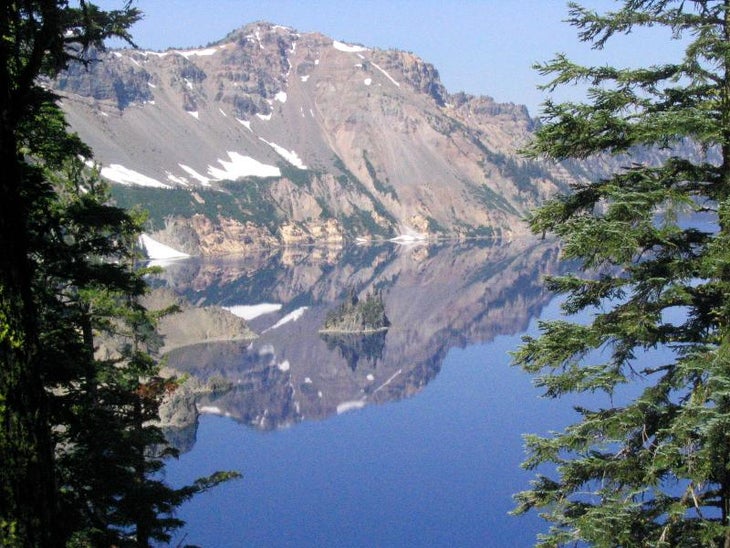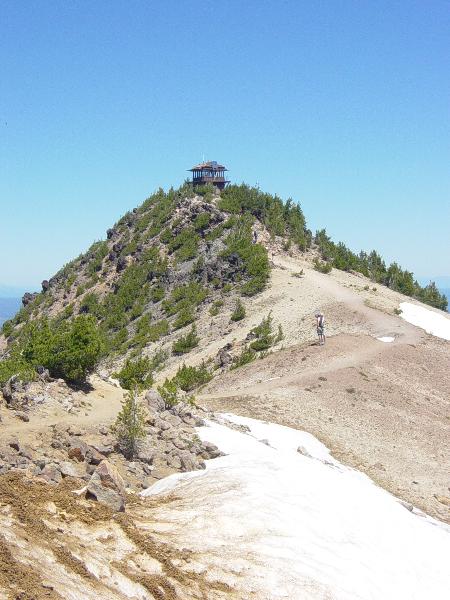 Trail Facts
Waypoints
MTS001
Location: 42.929119, -122.030701
From parking lot, begin hiking on well-marked trail
MTS002
Location: 42.92944, -122.029297
Pass large log sign marking trail
MTS003
Location: 42.919609, -122.0289
Break for views of Mts. McLoughlin and Shasta to the S
MTS004
Location: 42.917519, -122.017303
Begin substantial switchbacks as trail climbs
MTS005
Location: 42.919819, -122.020302
Snack spot; majestic views of Crater Lake, a solitary blue caldera formed 7,700 years ago by an eruption 42 times stronger than that of Mt. St. Helens
MTS006
Location: 42.919472, -122.017998
Continue hiking as rolling green eastern plains emerge in the distance; turn S to see Klamath Lake basin, Oregon's largest freshwater lake
MTS007
Location: 42.920311, -122.0186
Switchbacks continue; Mt.Thielsen, an old volcanic neck, dominates N horizon
MTS008
Location: 42.92165, -122.016899
Hit saddle; to W, vistas of Crater Lake and Wizard
Island, the exposed relic of Mt. Mazama's mighty lava flows
MTS009
Location: 42.92292, -122.016296
Arrive at craggy summit of Mt. Scott (8,929 ft.); continue past fire lookout tower for lunch spots; retrace path to car
Crater Lake
Location: 42.927338, -122.055893
Mount Scott
Location: 42.922981, -122.016014
Fire lookout on Mount Scott.