Colorado National Monument: Independence Monument
This 4.6-mile out-and-back twists through a red rock canyon ending at a towering rock monolith in Colorado National Monument.
Heading out the door? Read this article on the new Outside+ app available now on iOS devices for members! Download the app.
-Mapped by Kim Phillips and Matt Vellone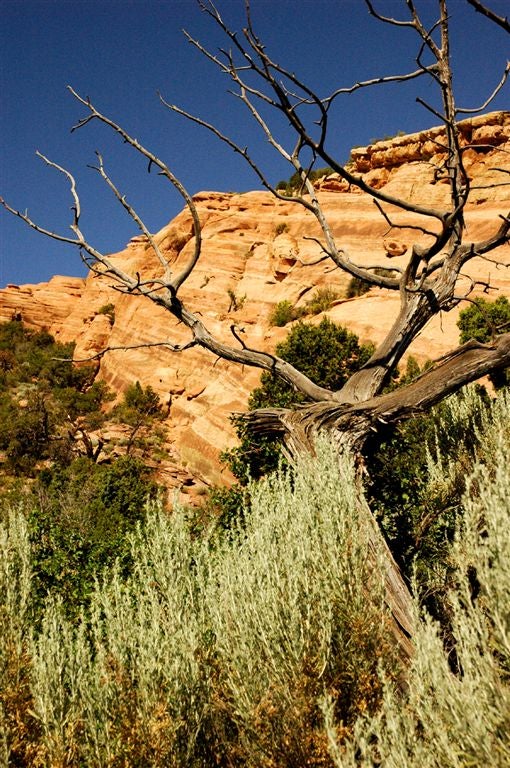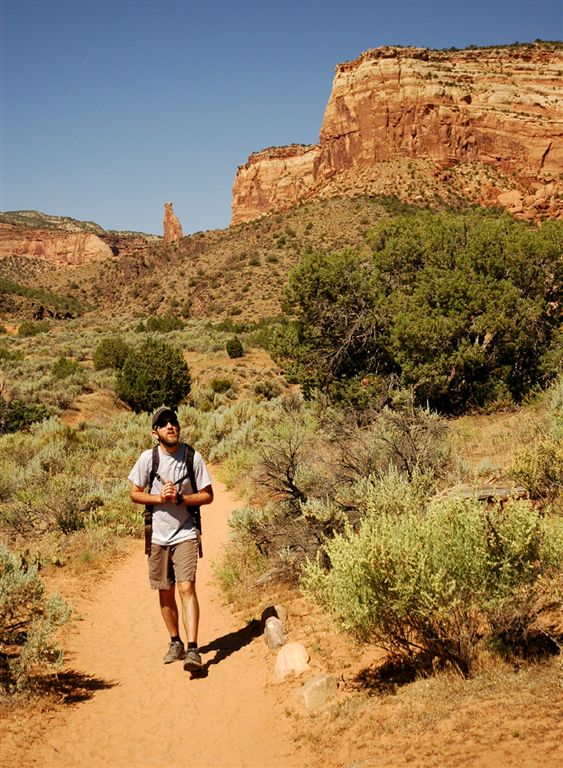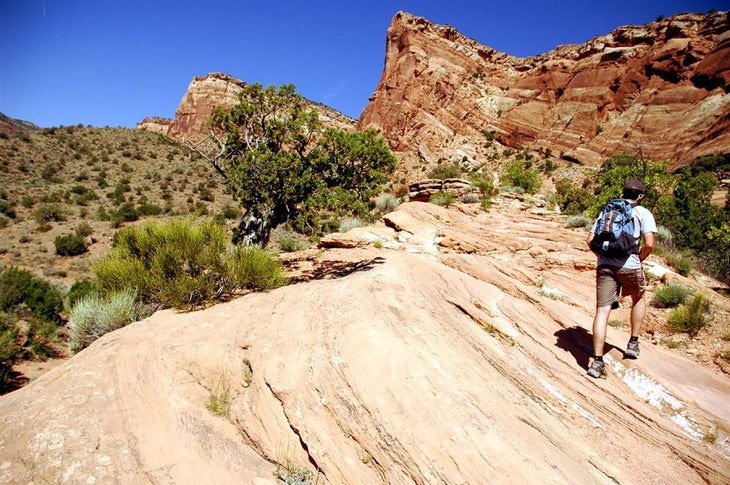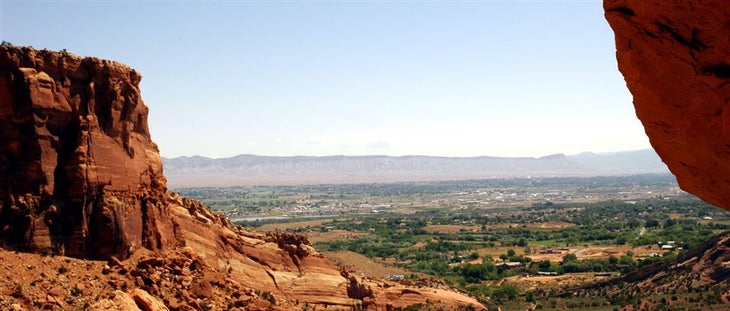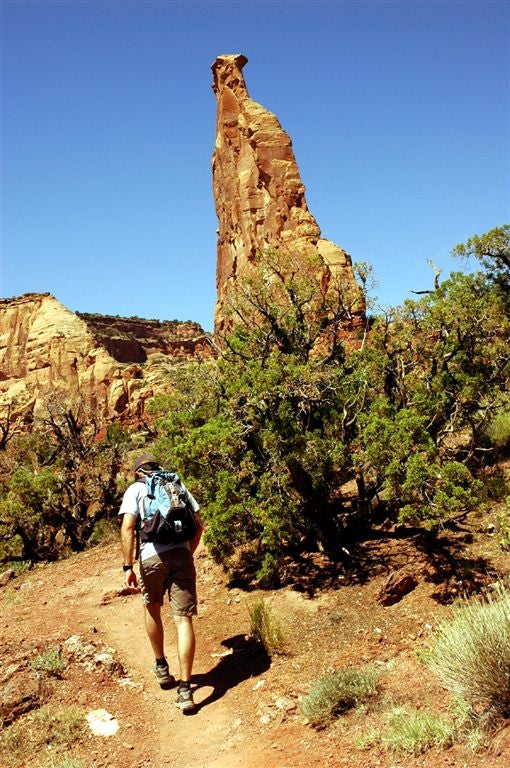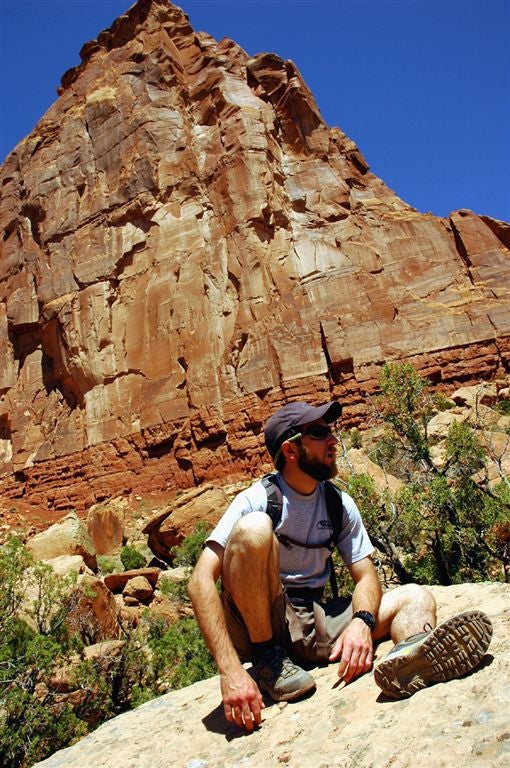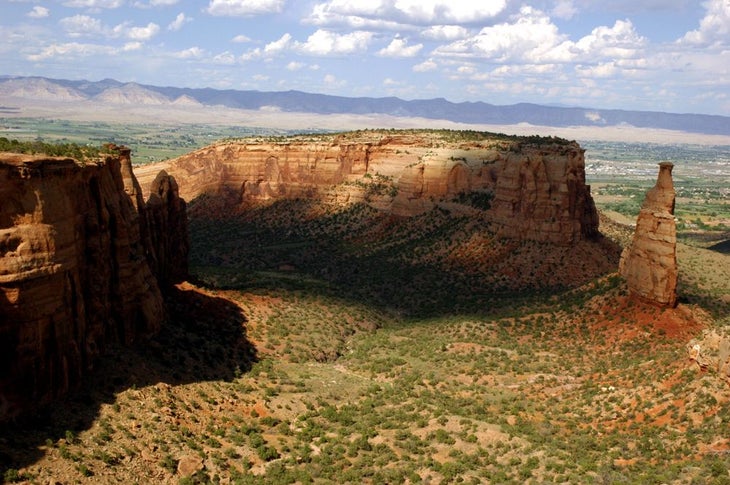 Trail Facts
Waypoints
IND001
Location: 39.1087493896484, -108.701499938965
Follow Monument Canyon Trail to the W, then swing S for an easy ascent
IND002
Location: 39.1047897338867, -108.703796386719
Mellow dirt trail curves to the SE; a tall chain link fence borders E side of trail for brief stretch; abundant blue-green sagebrush create a striking contrast to the red sandstone cliffs along path
IND003
Location: 39.1009483337402, -108.701103210449
Trail drops slightly to parched streambed where several giant cottonwoods provide refreshing shade; head W
IND004
Location: 39.100830078125, -108.70369720459
Continue into wide canyon
IND005
Location: 39.1013870239258, -108.706726074219
Sheer red rock walls rise steeply next to trail; ahead, trail winds to the S
IND006
Location: 39.1003494262695, -108.707397460938
Look to the NE for views of the flat-topped Book Cliffs rising abruptly behind the expansive Grand Valley; follow trail to the NW through a canyon dotted with juniper and sagebrush
IND007
Location: 39.1020812988281, -108.710899353027
Continue steady ascent up rocky, uneven trail
IND008
Location: 39.0993995666504, -108.712898254395
A small overlook on L side of trail reveals more views of Grand Junction to the E and red rock formations to the S and SW
IND009
Location: 39.0990142822266, -108.71605682373
Trail curves to the W
IND010
Location: 39.098819732666, -108.717964172363
Head S; a red rock wonder awaits around the next bend
IND011
Location: 39.0963363647461, -108.721694946289
Independence Monument: Tilt your head back to spot the top of this 450-foot monolith, which resembles a gigantic coke bottle. Lofty rock spires punctuate the landscape in every direction. Retrace route to trailhead
Rocky Cliffs
Location: 39.1073989868164, -108.703079223633
Monument Canyon Trail
Location: 39.1061897277832, -108.703178405762
Rocky Trail
Location: 39.101188659668, -108.704559326172
Grand Valley Panorama
Location: 39.1002502441406, -108.707168579102
Red rock cliffs frame views of the Grand Valley.
Nearing the Monument
Location: 39.0966606140137, -108.719512939453
Independence Monument
Location: 39.0962905883789, -108.721618652344
The base of the Monument.
Colorado National Monument
Location: 39.099609375, -108.736312866211
View of the Monument from the park road. The trail wraps around the base of Independence Monument.