Colorado 14ers: Mount Harvard and Mount Columbia
It's a scholarly debate on which summit--Mount Columbia or Mount Harvard--is the best. So reserve a long weekend to climb both in the Collegiate Peaks Wilderness, and decide for yourself.
Heading out the door? Read this article on the new Outside+ app available now on iOS devices for members! Download the app.
-Mapped by Joe Gibbs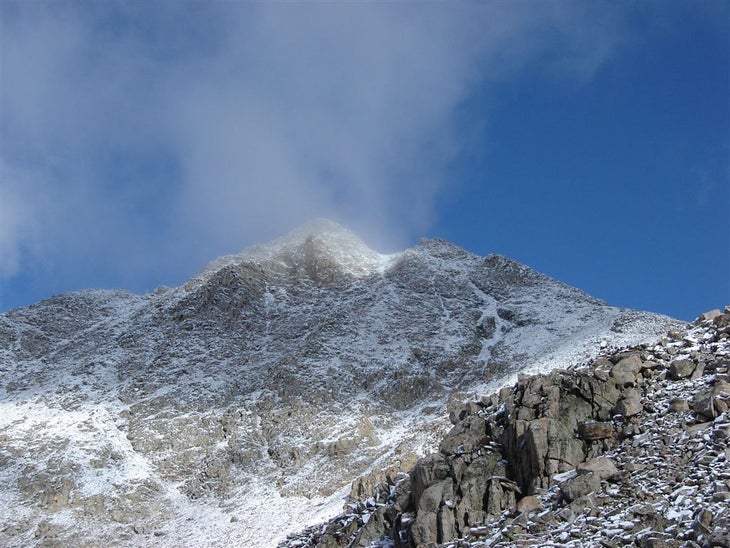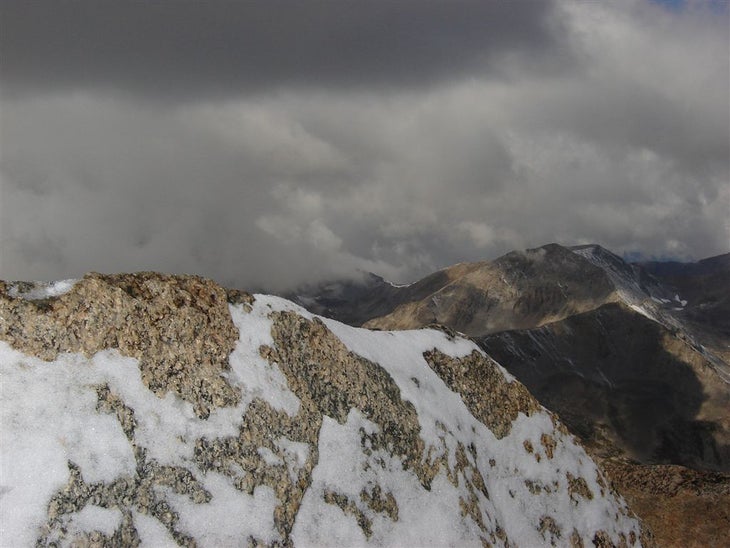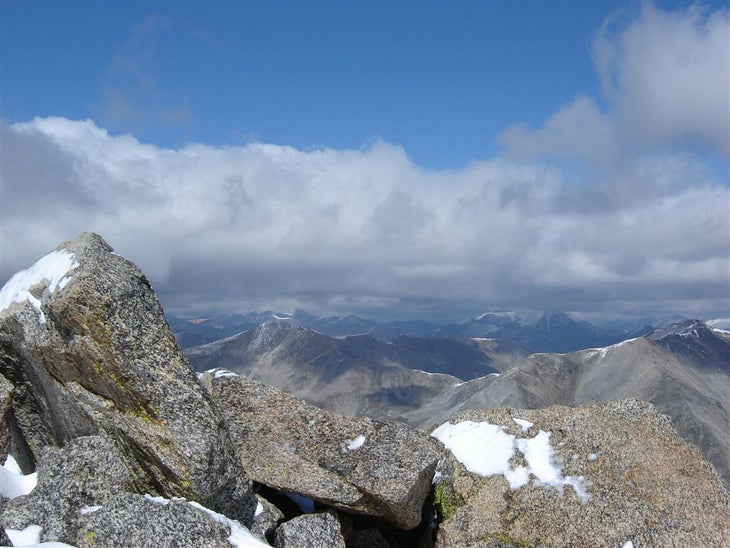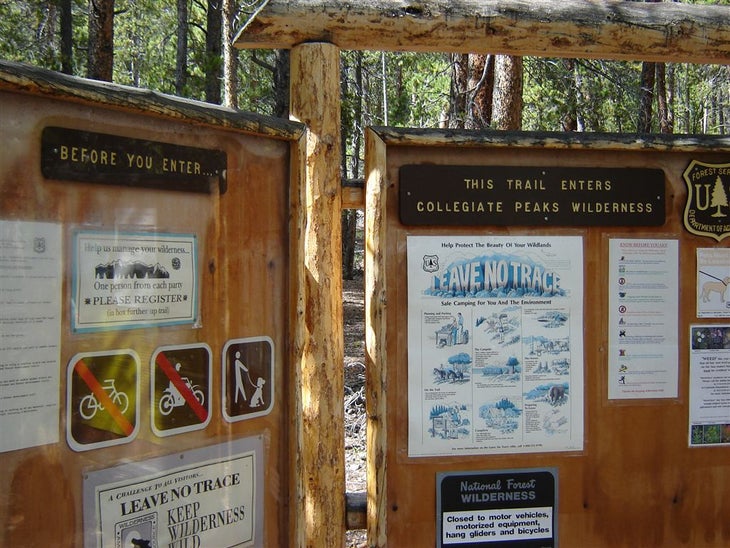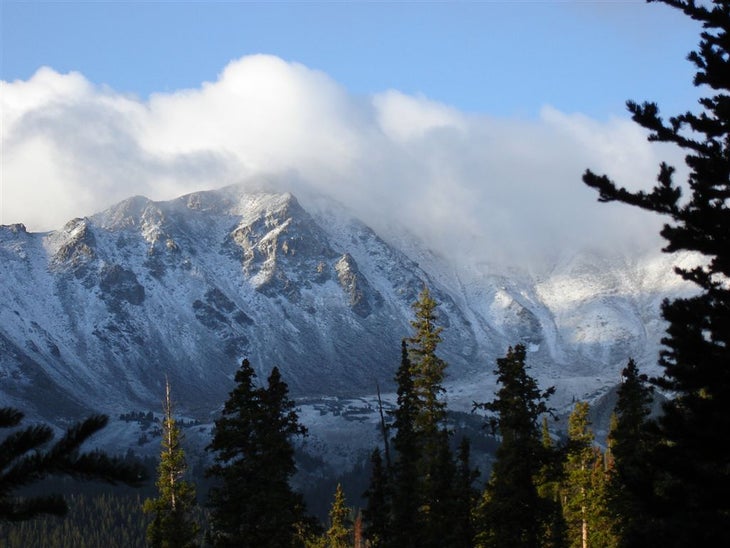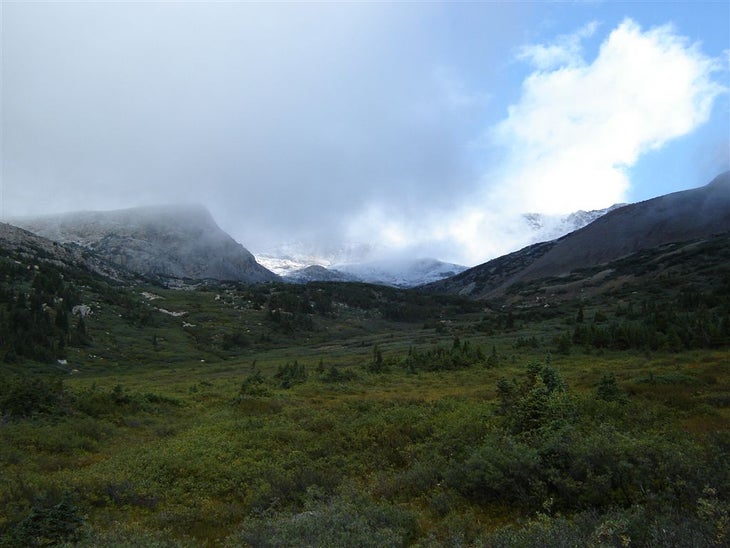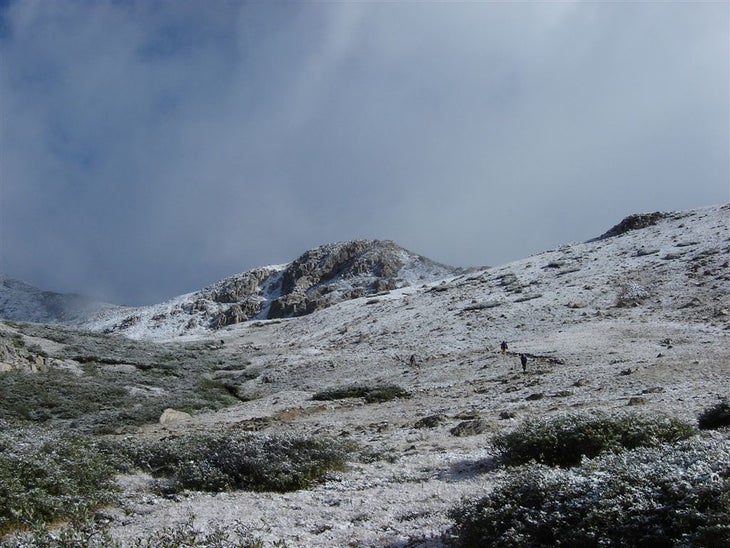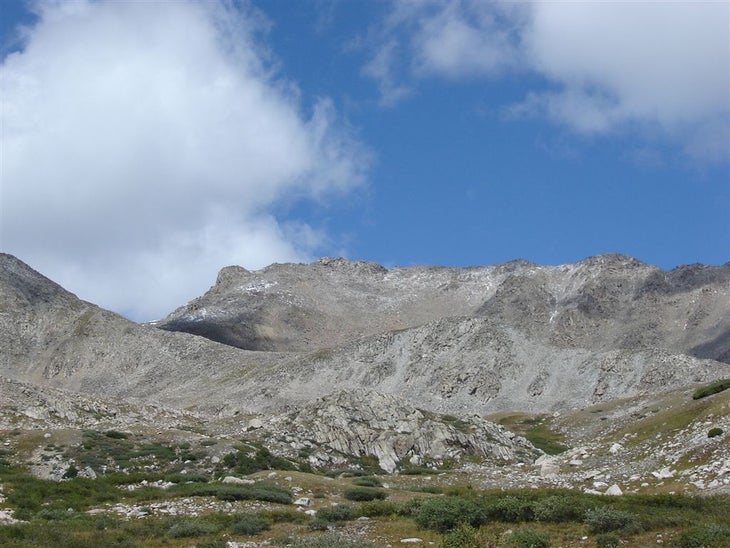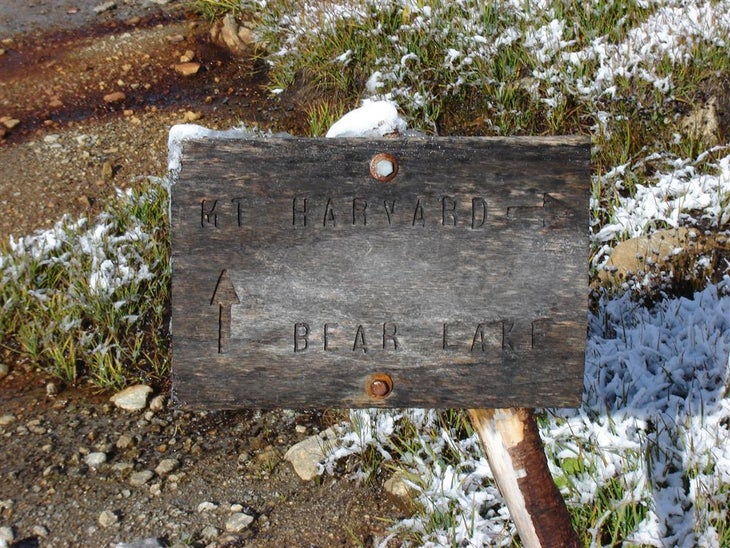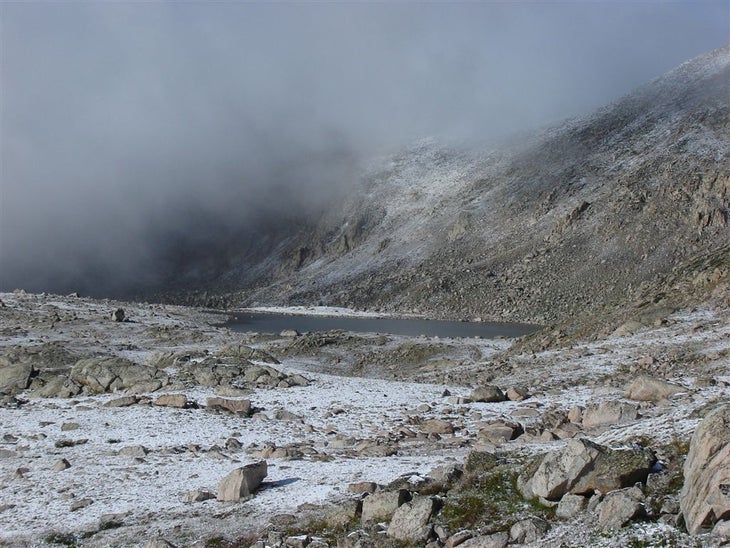 Trail Facts
Waypoints
Un-named peak to the northwest of Bear Lake
Location: 38.9117546, -106.3158875
©Joe Gibbs
Mount Harvard summit
Location: 38.9244232, -106.3207474
©Joe Gibbs
Looking north from Harvard's summit
Location: 38.92453, -106.3207474
©Joe Gibbs
North Cottonwood Trailhead
Location: 38.8708954, -106.2663727
©Joe Gibbs
Dramatic views of Mount Yale
Location: 38.8774414, -106.3054352
©Joe Gibbs
Looking north into Big Horn Basin
Location: 38.893383, -106.3111343
©Joe Gibbs
Hikers on the trail
Location: 38.9070053, -106.3131409
©Joe Gibbs
Distant views of Mount Harvard
Location: 38.9073219, -106.3133545
©Joe Gibbs
The Bear Lake-Mount Harvard trail junction
Location: 38.908905, -106.3143311
©Joe Gibbs
First views of Bear Lake
Location: 38.9106979, -106.3152542
©Joe Gibbs
HAR001
Location: 38.8710022, -106.2664795
From the North Cottonwood trailhead, head W through thick forest. In 150 yds., cross North Cottonwood Creek on bridge
HAR002
Location: 38.8708382, -106.2706528
Trail dips to the SW as first views of Mt. Columbia come into view to the N
HAR003
Location: 38.8708725, -106.2803726
Continue W through shady forest along rushing creek; keep an eye out for occasional trout surfacing
HAR004
Location: 38.8703308, -106.2918854
Creek crossing over wooden footbridge; trail curves to the NW
HAR005
Location: 38.8708305, -106.2930756
Bear R @ Y, heading NW toward Bear Lake and Horn Fork Basin
HAR006
Location: 38.8750343, -106.2981796
Pass through a meadow with prime views of Mt. Yale to the S
HAR007
Location: 38.8774643, -106.3054123
Cross a small stream, then continue NW
HAR008
Location: 38.8827019, -106.3099365
Trail curves to the N toward Horn Fork Basin
HAR009
Location: 38.8889236, -106.3124161
Continue N for a moderate uphill climb with occasional switchbacks
HAR010
Location: 38.8910637, -106.3128052
To climb Mt. Harvard, continue straight on trail. To summit Mt. Columbia, turn R and leave trail; head E to begin ascent of Columbia's W slopes
HAR011
Location: 38.8934898, -106.3112411
Look ahead for views into grassy Horn Fork Basin, as you leave forest behind
HAR012
Location: 38.9008827, -106.312645
Hike through basin on trail flanked with bushes; up-close views of Mt. Columbia and Mt.Yale
HAR013
Location: 38.9071083, -106.3131409
Continue heading N; steep ascent begins here
HAR014
Location: 38.9089203, -106.3144455
Go R @ Bear Lake jct. (marked with a small wooden sign); continue N on rock-strewn trail; sounds of chirping marmots provide background music
HAR015
Location: 38.9106369, -106.3152237
Keep an eye out behind you for first views of Bear Lake to the SW
HAR016
Location: 38.9133835, -106.3170547
Ascend on narrow dirt trail overlooking Bear Lake
HAR016
Location: 38.9038696, -106.2974625
Mt. Columbia (14,073 ft.)
HAR016
Location: 38.9167747, -106.3182755
Continue N; look to the R to find the craggy ridge connecting Harvard and Columbia
HAR017
Location: 38.9220009, -106.320816
Scramble up a steep boulder field to summit Harvard
HAR018
Location: 38.9243889, -106.3206558
Mt. Harvard (14,420 ft.): Sign the register (stored in a plastic zip lock bag), then admire scenic vistas of Horn Fork Basin to the S and the surrounding sea of jagged ridgelines; retrace route