Colorado 14ers: El Diente Peak, Wilson Peak and Mount Wilson
These challenging routes run through a land of rugged spires, swift streams, snowy gullies, and golden aspen stands. Experts: Connect the knife-edged ridge between Mount Wilson and El Diente.
Heading out the door? Read this article on the new Outside+ app available now on iOS devices for members! Download the app.
-Mount Wilson and El Diente Peak mapped by Lisa Heckel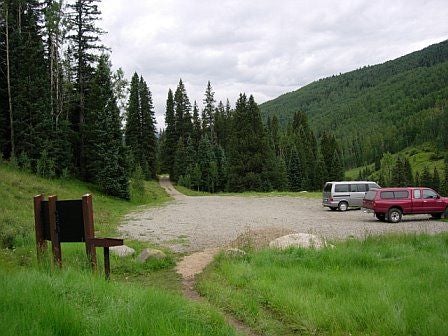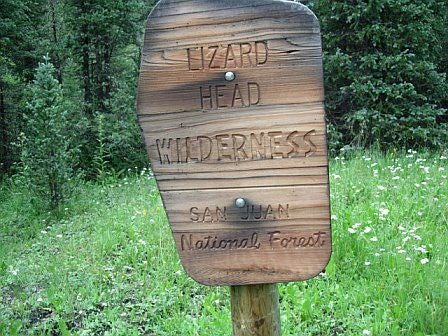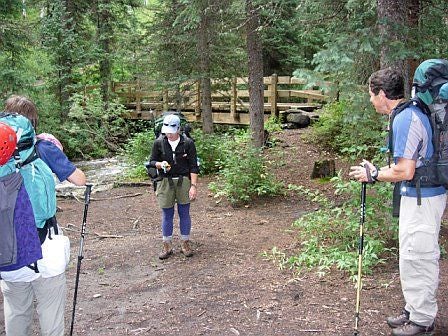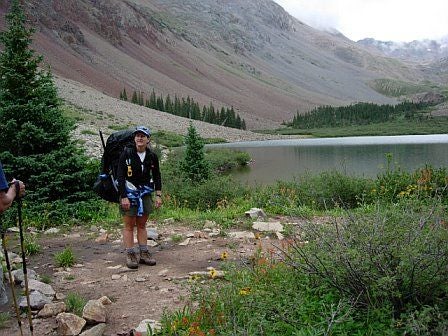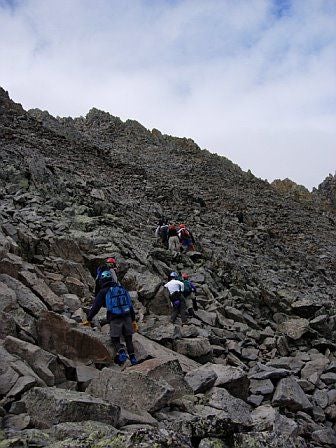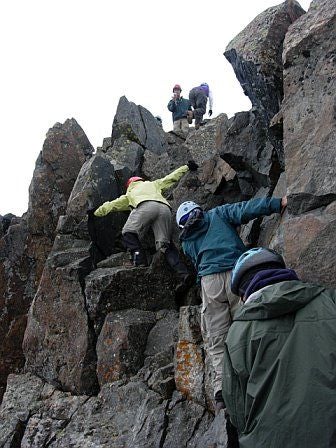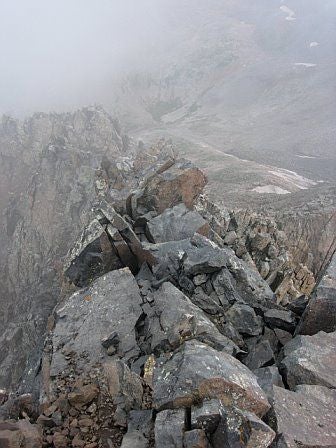 Trail Facts
Waypoints
Navajo Basin Trailhead
Location: 37.8032684326172, -108.063751220703
©Lisa Heckel
Lizard Head Wilderness
Location: 37.8085632324219, -108.063514709473
©Lisa Heckel
Bridge over creek crossing
Location: 37.8148040771484, -108.062454223633
©Lisa Heckel
Navajo Lake
Location: 37.8477516174316, -108.028564453125
Climbing boulders to reach the ridge
Location: 37.847282409668, -107.992668151855
©Lisa Heckel
Climbing up to Mount Wilson's summit
Location: 37.8398666381836, -107.991371154785
©Lisa Heckel
Looking down on the crux from Mount Wilson's summit
Location: 37.8391609191894, -107.991729736328
©Lisa Heckel
MTW001
Location: 37.803150177002, -108.063865661621
From parking area, head N on dirt trail cut through evergreen and aspen forests
MTW002
Location: 37.8083992004394, -108.063400268555
Enter the Lizard Head Wilderness; continue N on trail lined with dainty wildflowers
MTW003
Location: 37.8149185180664, -108.062568664551
Cross over healthy creek on a well-maintained, wooden bridge; forested trail winds to the NE
MTW004
Location: 37.8301048278809, -108.045989990234
Bear L @ Y to reach Mt. Wilson and Wilson Peak. To climb El Diente's S slopes, bear R @ Y
MTW005
Location: 37.8473892211914, -108.036598205566
Stay straight @ signed 3-way to reach Navajo Lake; trail to Woods Lake enters from the L
MTW006
Location: 37.847469329834, -108.028503417969
Walk around the N banks of Navajo Lake's glassy waters; iron-stained slopes rise abrubtly to the N and S
MTW007
Location: 37.8498611450195, -107.996002197266
To climb Mt. Wilson, turn R, leaving trail; hike SE across rocks to reach the rounded ridge. To climb Wilson Peak, keep L on trail and begin NE ascent
MTW008
Location: 37.8472518920898, -107.992500305176
Climb S along ridge that borders a permanent snowfield to the E
MTW009
Location: 37.8441581726074, -107.991401672363
Continue S skirting the edge of snowfields
MTW010
Location: 37.8416137695312, -107.990455627441
Leave the shoulder, heading SW; a stiff climb up steep, talus slopes awaits
MTW011
Location: 37.839168548584, -107.99169921875
Mt. Wilson (14,246 ft.): Serrated ridgelines and untouched alpine landscapes engulf Mt. Wilson's narrow, rocky summit; retrace route
MTW012
Location: 37.8308067321777, -108.043312072754
Follow Kilpacker Basin Trail as it curves to the S
MTW013
Location: 37.8210334777832, -108.042381286621
Bear L @ Y; head E on spur trail into Kilpacker Basin, following Kilpacker Creek
MTW014
Location: 37.8196563720703, -108.033447265625
Cross Kilpacker Creek as trail swings to the NE and cuts through grassy meadows
MTW015
Location: 37.8284339904785, -108.023460388184
Continue NE; navigate scree slopes that greet you above treeline
MTW016
Location: 37.8346786499023, -108.013168334961
Head E over massive scree-filled slopes
MTW017
Location: 37.8341636657715, -108.002914428711
Cut N up steep scree toward ridge connecting El Diente and Mt. Wilson
MTW018
Location: 37.8392715454102, -108.005302429199
El Diente Peak (14,159 ft.): Aerial views of rugged San Juan landscapes fade into the distance; look to the E for Mt. Wilson's rocky summit.
MTW019
Location: 37.8602104187012, -107.984588623047
Wilson Peak (14,017 ft.)