Colorado 14ers: Culebra Peak
The long waiting list to climb the airy spine of Culebra (located on private property) makes this summit one of the hardest to check off your 14er life list.
Heading out the door? Read this article on the new Outside+ app available now on iOS devices for members! Download the app.
Note: Culebra Peak is on private property and permission is required to climb this mountain. Contact the Colorado Mountain Club for current information. Phone: (303) 279-3080; www.cmc.org
-Mapped by Larry Carlton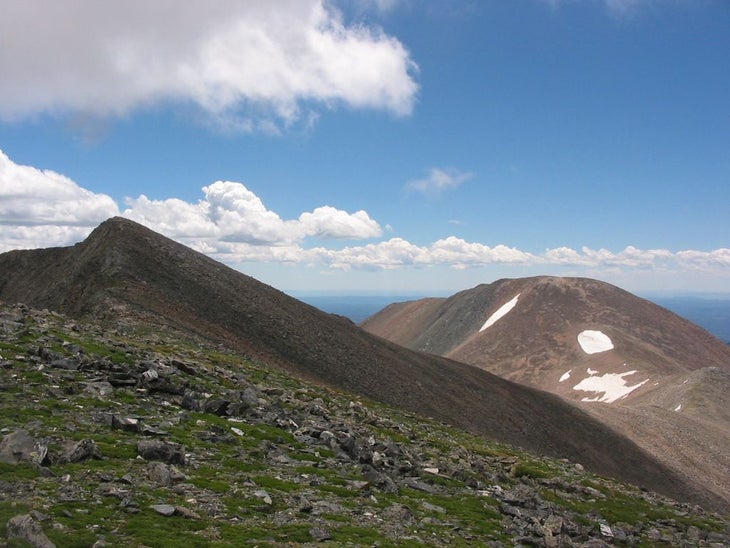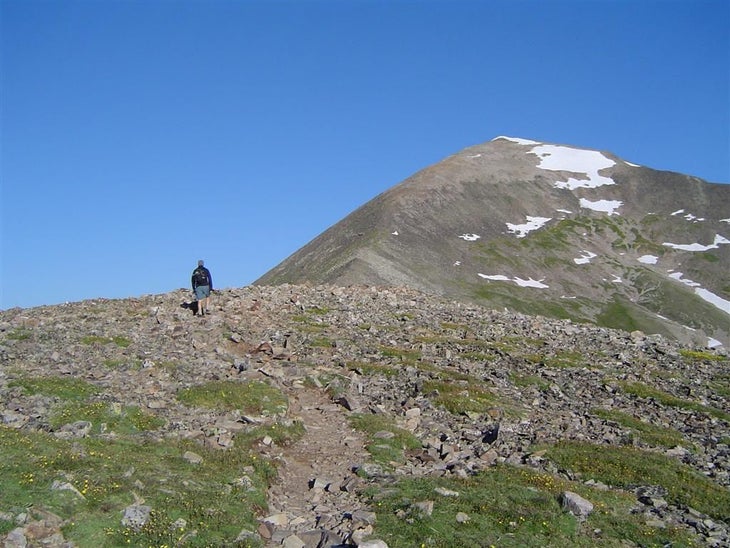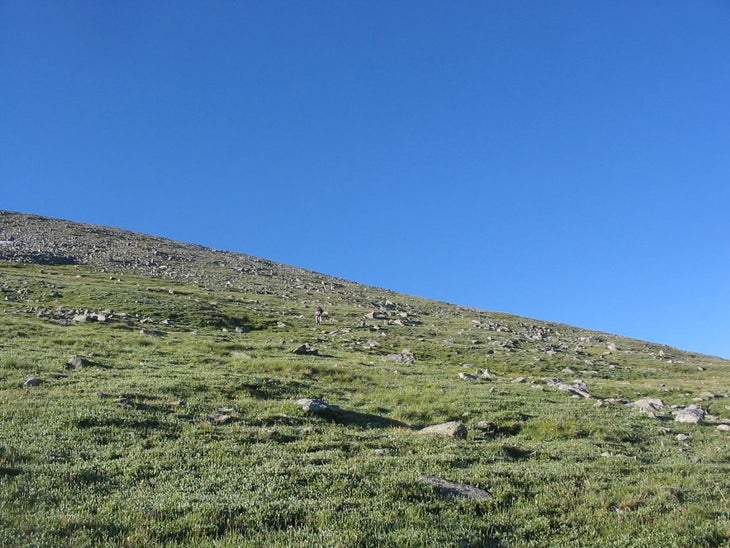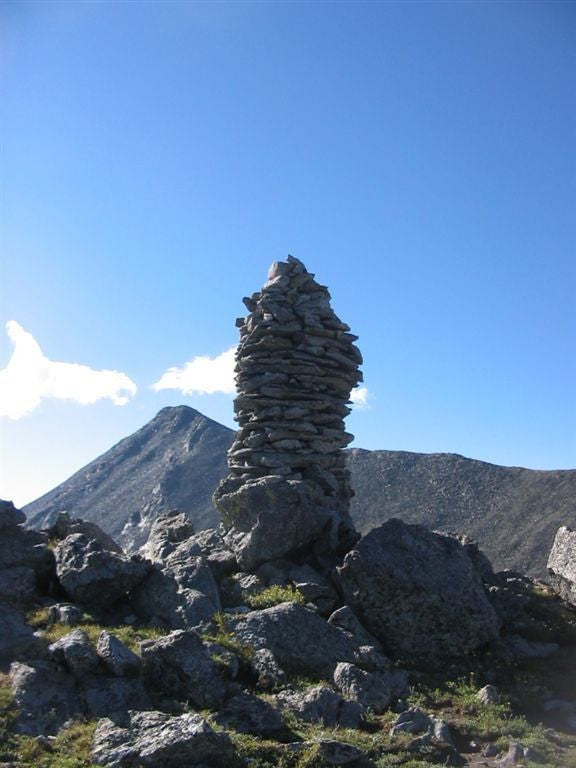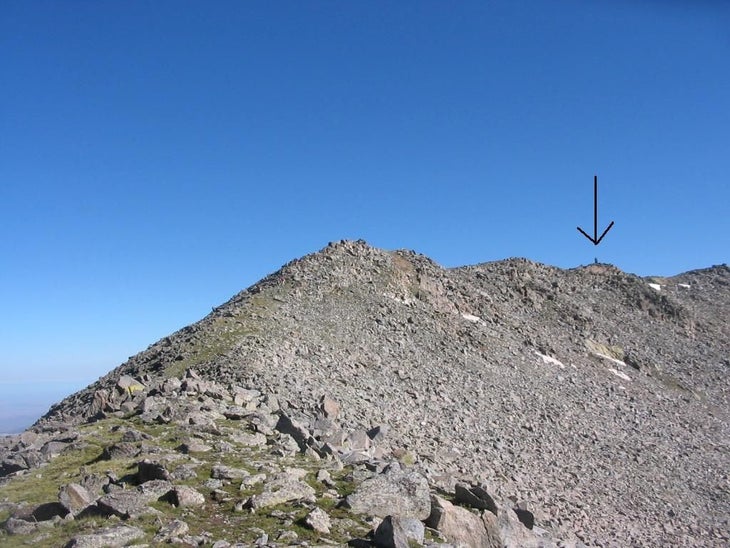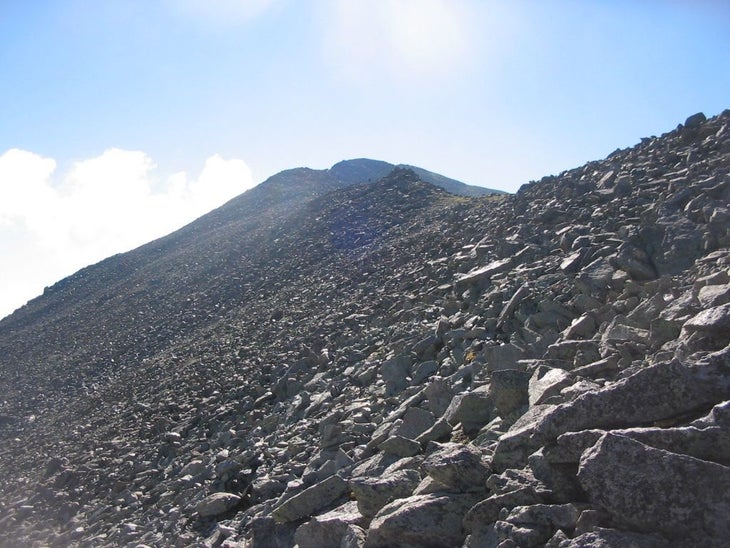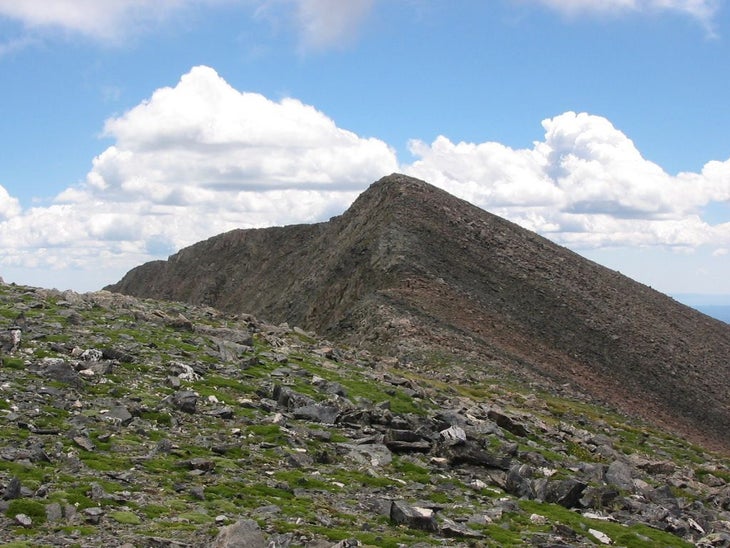 Trail Facts
Waypoints
Views of the Blanca group & the Crestones
Location: 37.1301956176758, -105.20191192627
©Larry Carlton
Culebra Peak and Red Mountain
Location: 37.1246719360352, -105.191177368164
©Larry Carlton
False summit
Location: 37.1252937316894, -105.192558288574
©Larry Carlton
Gentle ridge
Location: 37.1358528137207, -105.208641052246
©Larry Carlton
Large cairn and false summit
Location: 37.1296615600586, -105.201202392578
©Larry Carlton
Looking back at the large cairn
Location: 37.1266326904297, -105.200576782227
©Larry Carlton
Rocky ridgeline
Location: 37.1252937316894, -105.198524475098
©Larry Carlton
View of Culebra's summit
Location: 37.1243133544922, -105.190330505371
©Larry Carlton
CUL001
Location: 37.1389694213867, -105.215698242188
From the 4WD parking area, hike ESE along old 4WD road. In .3 mi., cross to the creek's S side
CUL002
Location: 37.1367492675781, -105.20890045166
Continue S up a gentle sloping hill; breathtaking views to the W spread for miles
CUL003
Location: 37.1325988769531, -105.207901000977
Head ESE up a gentle, grassy ridge
CUL004
Location: 37.1310005187988, -105.203796386719
Keep an eye on the SE horizon for a monstrous cairn to pop into view; time flies by quickly as you climb to this point
CUL005
Location: 37.1296691894531, -105.201202392578
Take a breather at the towering, stacked rock column; distant views of the Blanca group and the Crestones to the N. Head S, then SE on climber's trail that traverses the saddle
CUL006
Location: 37.1266593933106, -105.20059967041
Continue SE up the saddle toward Culebra's NW ridge
CUL007
Location: 37.1253204345703, -105.198501586914
Scope out your route on the long, curved ridge that leads to the false summit; scattered cairns mark the way; views to the N and S get better with every step
CUL008
Location: 37.1254196166992, -105.195602416992
Continue ridge walk E towards the false summit
CUL009
Location: 37.1252098083496, -105.192497253418
The false summit rises directly in front of you; look for views of Red Mtn. to the SE. Continue SE to scale the false summit's rocky spine
CUL010
Location: 37.1242790222168, -105.190399169922
Culebra's false summit provides a prime vantage point for examining the remaining route; begin final summit push, heading SE
CUL011
Location: 37.1223602294922, -105.18579864502
Culebra Peak (14,047 ft.): Colorado's southernmost, solitary Fourteener; look S for views into NM; W views drop down into the San Luis Valley. Optional: Add .9 mi. to your day by summiting Red Mtn., one of the state's Centennial Peaks. From the top of Culebra Peak, head S down the ridge; some boulder hopping required on mostly stable rock