Colorado 14ers: Castle Peak
This stiff climb to the tallest peak in the Elk Range offers unforgettable views of the Roaring Fork River and Maroon Bells-Snowmass Wilderness Area.
Heading out the door? Read this article on the new Outside+ app available now on iOS devices for members! Download the app.
-Mapped by Kim Phillips, Patsy Fellman, and Ben Smith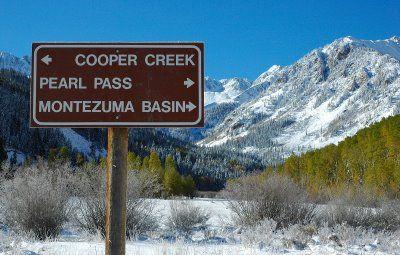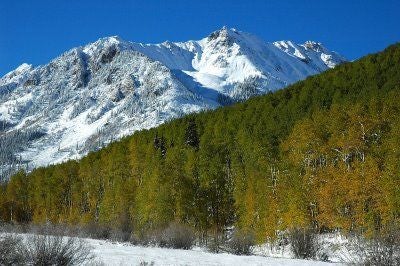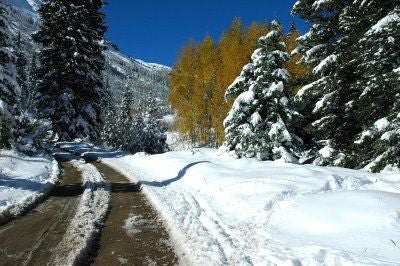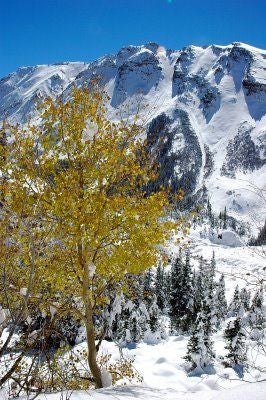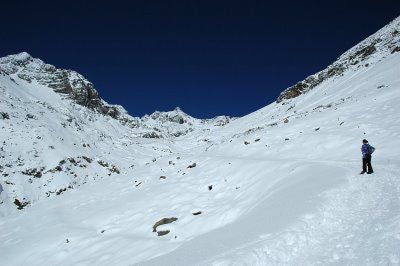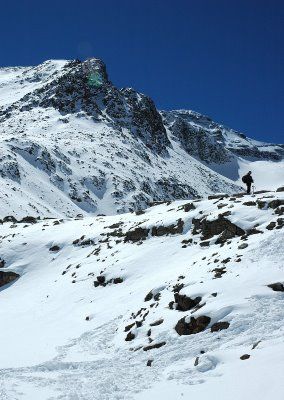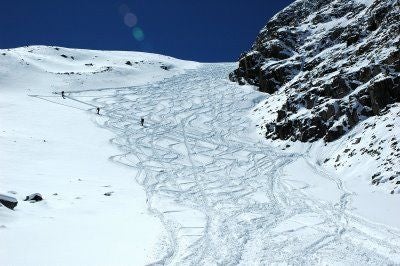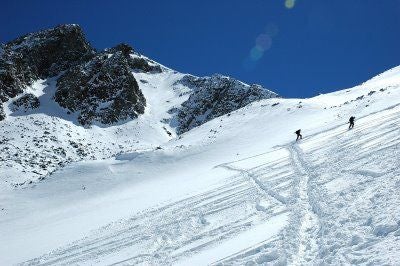 Trail Facts
Waypoints
CAS001
Location: 39.029165, -106.807789
Head S from Castle Creek Trailhead through sun-dappled aspen and pine forest
CAS002
Location: 39.018749, -106.8125
Pass campsites on both sides of shaded, narrow road
CAS003
Location: 39.015171, -106.816803
Cross rushing stream on small log bridge; continue SW on dirt road
CAS004
Location: 39.004971, -106.837196
Road crosses over stream; look to the L for cascading waterfall tumbling over steep rock face
CAS005
Location: 39.005482, -106.838097
Continue straight @ intersection with Pearl Pass Rd.; head N
CAS006
Location: 39.011662, -106.839798
Road briefly drops to the SE, then swings to the NW. Continue moderate climb on rocky road; views of cascading stream on L, its rushing melodies can be heard from the trail
CAS007
Location: 39.019371, -106.85498
4WD road ends at small parking area; begin steep, summit climb, heading SW
CAS008
Location: 39.01725, -106.858574
Ascend the basin under Castle's N face; navigate steep talus slopes and snow fields to reach the saddle connecting Castle and Conundrum Peaks
CAS009
Location: 39.013004, -106.863678
Turn L on saddle to ascend Castle's NW rocky ridge on climber's trail. Add a peak: From saddle, turn R to climb the S ridge of Conundrum Peak (14,060-ft.), an unranked 14er
CAS010
Location: 39.009764, -106.861289
Castle Peak summit (14,265 ft.): Savor unbeatable views from the tallest peak in the Elk Range. Scope out Castle Creek Valley to the NE and neighboring 14ers (Snowmass Mtn., Maroon Bells, Pyramid Peak and Capitol Peak) to the NW
Elk Range
Location: 39.029165, -106.807762
©Kim Phillips
Castle Creek Trailhead
Location: 39.029121, -106.807781
©Kim Phillips
Vibrant Fall Colors
Location: 39.02834, -106.808543
©Kim Phillips
Road up Castle Creek
Location: 39.012116, -106.821899
©Kim Phillips
Aspen
Location: 39.009869, -106.838287
©Kim Phillips
4WD Road
Location: 39.0177, -106.847759
©Kim Phillips
4WD Parking Area
Location: 39.019734, -106.85409
A hiker rests at the upper 4WD parking area. ©Kim Phillips
Basin below Castle Peak
Location: 39.01775, -106.857791
©Kim Phillips
Hikers ascend the basin below Castle Peak
Location: 39.016166, -106.859701
©Kim Phillips