Chicago, IL: Kankakee Nature Trail
Explore wooded bluffs and a dramatic limestone canyon on the way to a waterfall on this 4.8-mile riverside hike in Kankakee River State Park.
Heading out the door? Read this article on the new Outside+ app available now on iOS devices for members! Download the app.
Mapped by Ted Villaire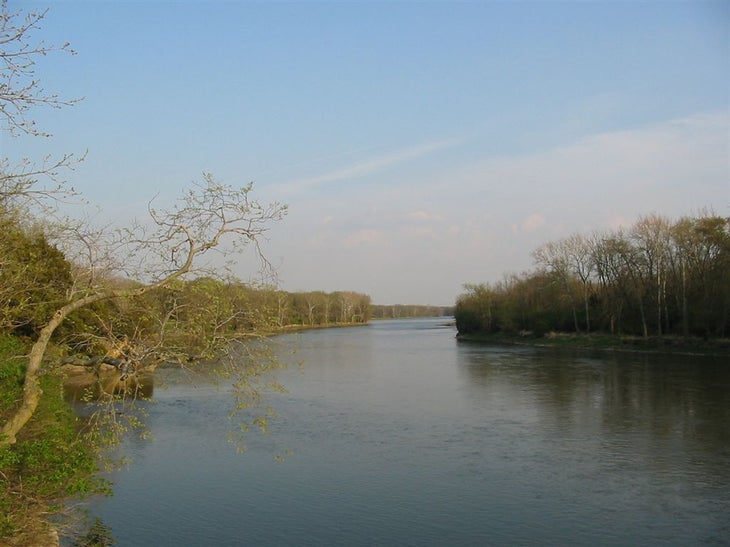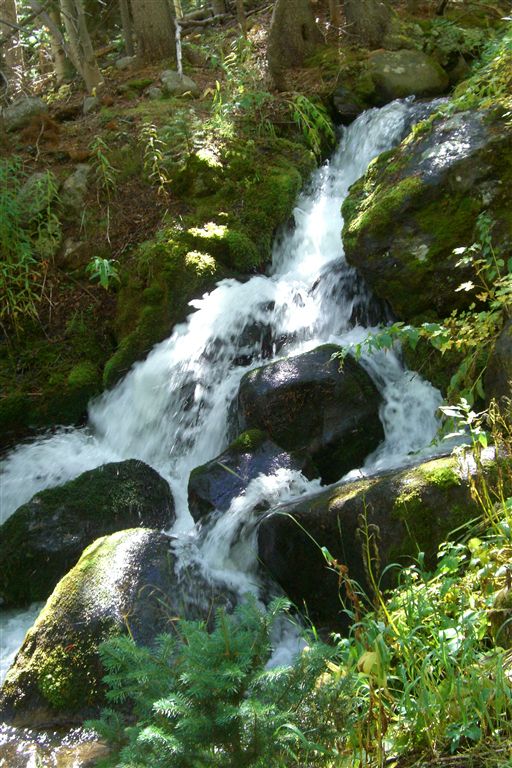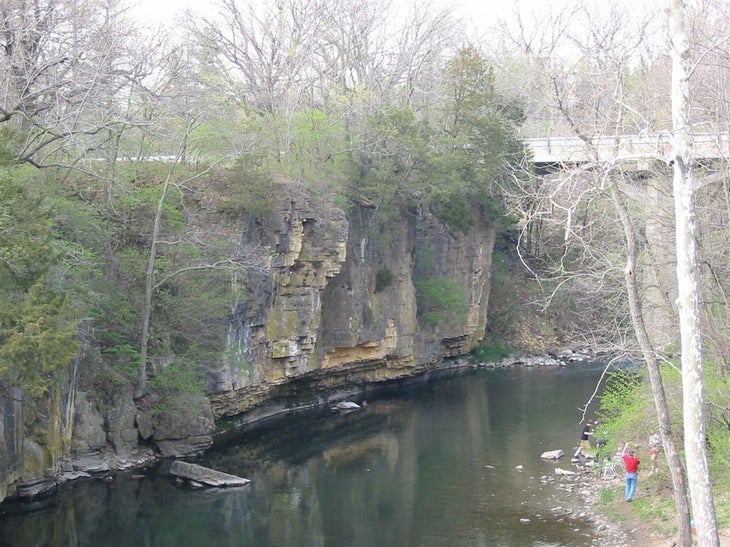 Trail Facts
Waypoints
KRS004
Location: 41.2084122, -87.9955139
Look for openings in the shrubs that reveal small islands on the river.
KRS001
Location: 41.2090225, -88.0137558
Walk east along paved hiking and biking trail.
KRS006
Location: 41.2058525, -87.9844055
Leave the trail and cross a narrow grassy strip, heading towards the road. Next, cross IL 102 and begin hiking on Rock Creek Trail
KRS005
Location: 41.2055893, -87.9852982
Cross the suspension footbridge spanning Rock Creek. Enjoy great views of this dolomite rock canyon (the stone walls become even more pronounced upstream). In 200 feet, the trail swings to the north. Look to the right to find the park concession area and an old, hilltop cemetery with graves of those who perished from yellow fever more than 100 years ago.
KRS007
Location: 41.2062492, -87.9842682
Pick up the wide asphalt trail as it runs along the rim of Rock Creek canyon. Look into the canyon for a 30-foot rock pedestal
KRS003
Location: 41.2100792, -88.0066223
Continue hiking east along a wooded bluff that rises 50 feet above the river's edge. Note: Fencing has been erected in spots along the trail to protect hikers from the precipitously steep drop down to the river.
KRS008
Location: 41.2080307, -87.9836426
Dozens of openings between oak trees reveal dramatic canyon views. Caution: There are no guardrails on these 50- to 70-foot cliffs.
KRS009
Location: 41.211731, -87.9845047
Continue straight past multiple 3-way junctions (horse trails enter on the right).
KRS002
Location: 41.2094536, -88.0119019
Pass under Warner Bridge Road and climb a short but steep 50-foot hill.
KRS010
Location: 41.2149658, -87.9868164
Enjoy views of the 8-foot waterfall. Retrace your steps back to Waypoint 1 and the parking area.
Kankakee River
Location: 41.2083206, -87.9946442
Waterfall
Location: 41.214817, -87.9865494
Rock Creek Canyon
Location: 41.2056694, -87.9851761