Chesapeake and Ohio Canal NHP: Billy Goat Trail-Towpath Loop
Revisit the early shipping days of the Potomac Valley on a 5.6-mile circuit of this 155-year-old route. Along the way, marvel at the East's steepest, most spectacular fall-line rapid.
Heading out the door? Read this article on the new Outside+ app available now on iOS devices for members! Download the app.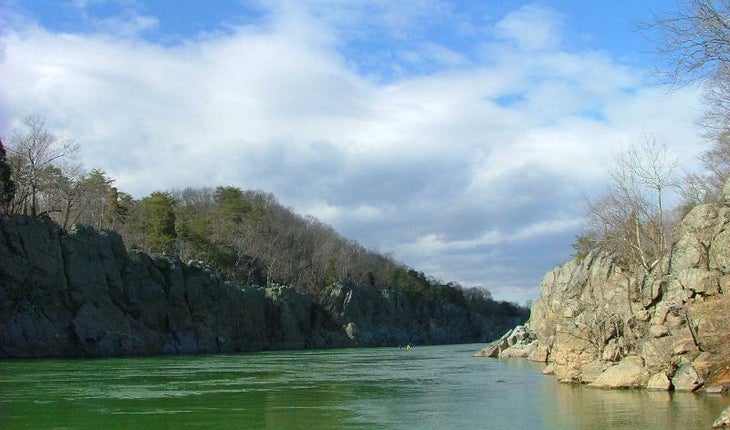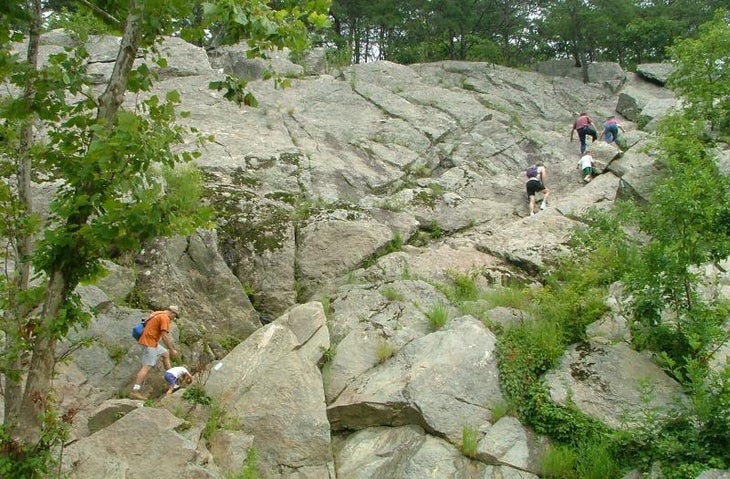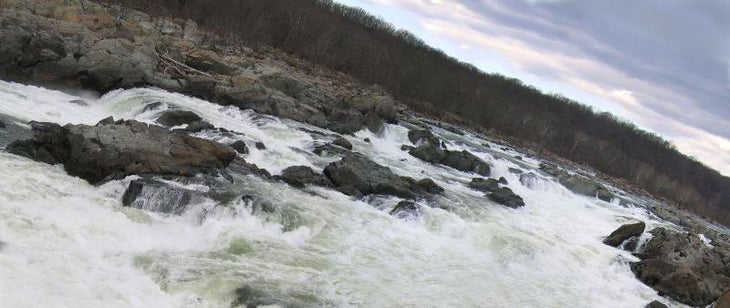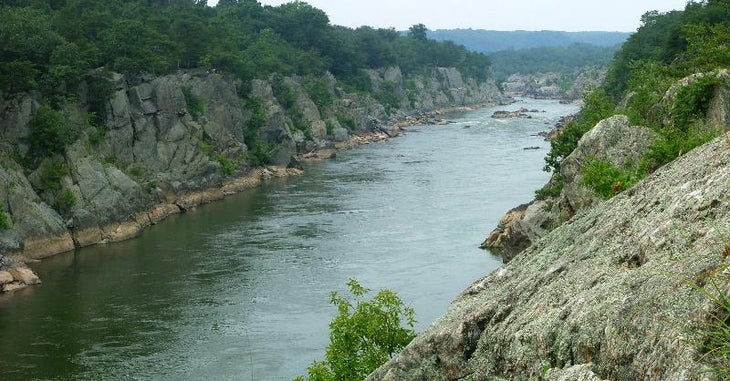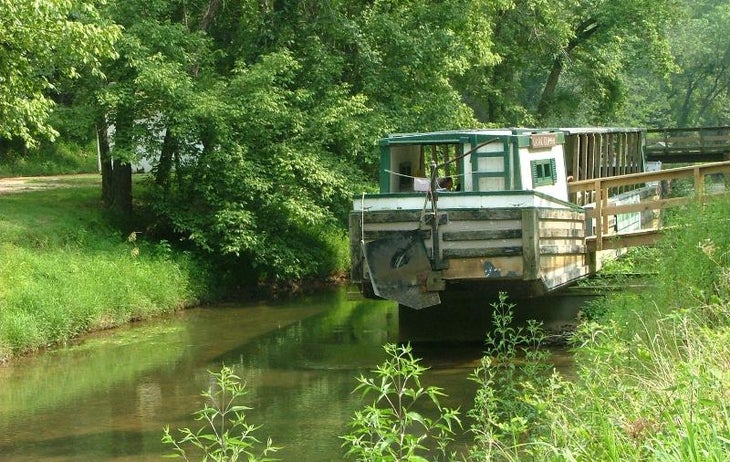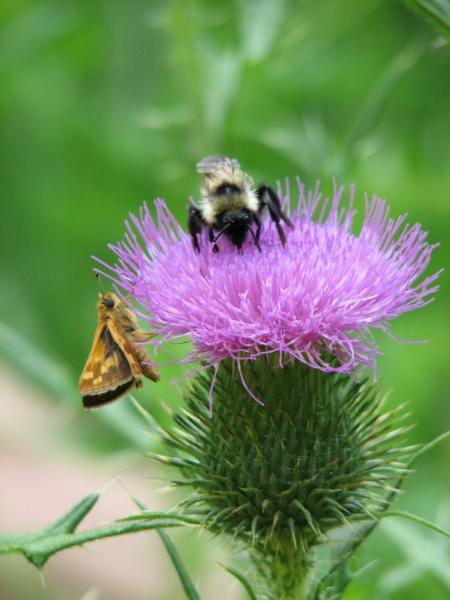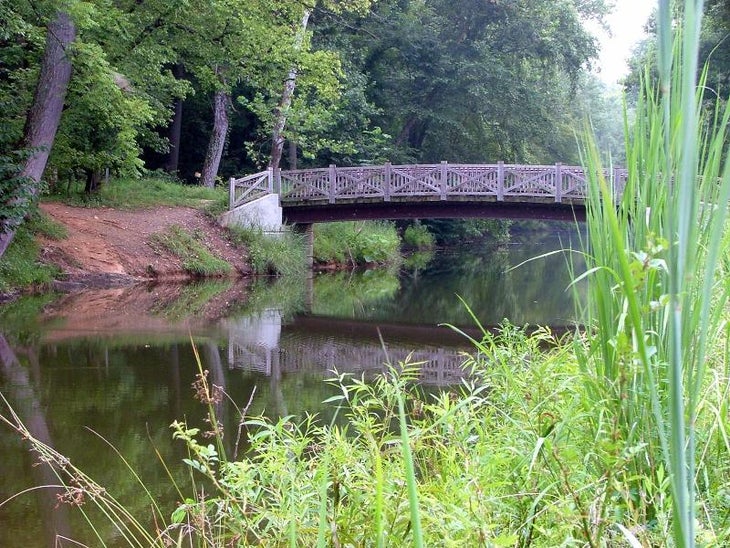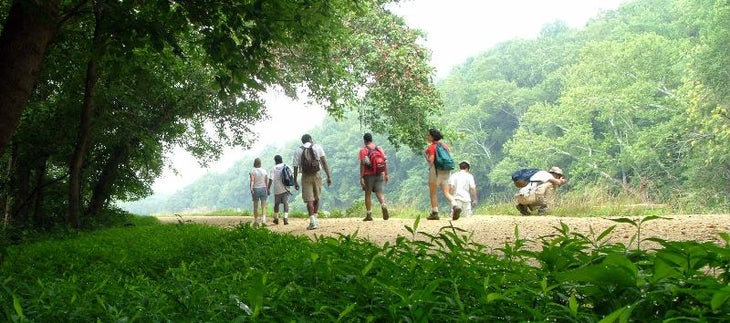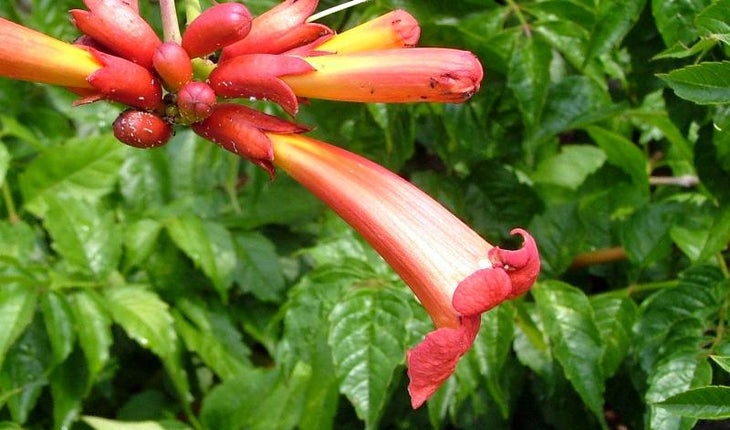 Trail Facts
Waypoints
BG009
Location: 38.9966201782227, -77.2485275268555
Turn L @ 3-way for Great Falls Overlook Trail; retrace path and continue N on towpath
BG001
Location: 38.9817581176758, -77.2278213500976
Angler's Inn trailhead; cross C&O Canal; head NE on towpath
BG002
Location: 38.9832000732422, -77.2346572875976
Bear L onto Billy Goat Trail Section A, following blue blazes. Skirt E shore of Potomac
BG003
Location: 38.9795112609863, -77.236442565918
Follow blazes to R; navigate tough rock scramble
BG004
Location: 38.9808807373047, -77.2378234863281
Cross small creek over natural bridge; look for turtles basking in pond
BG005
Location: 38.9814414978027, -77.2401962280274
Scramble up rocks for view of Mather Gorge and lunch spot near Purplehorse Beach
BG006
Location: 38.9824485778809, -77.2414932250976
Continue straight past emergency exit trail; note Spitzbergen Cliffs to S
BG007
Location: 38.9861793518066, -77.2456130981445
Look for climbers on Mather Gorge across the river
BG008
Location: 38.9934883117676, -77.2454299926758
Head N on towpath toward Great Falls
BG010
Location: 39.0001792907715, -77.2477798461914
Visit Great Falls Tavern for canal history and water before turning S on towpath
BG011
Location: 38.9931411743164, -77.2450866699219
Follow detour across canal; head S on Berma Rd. back to trailhead
View up Potomac
Location: 38.9816703796387, -77.2406387329102
View north up Potomac River ©Jeff Chow
Rock Scramble
Location: 38.979736328125, -77.2368469238281
Navigate up crags. ©Jeff Chow
The Great Falls Overlook
Location: 38.9967422485352, -77.2520751953125
Overlook of falls ©Jeff Chow
Mather Gorge
Location: 38.9871559143066, -77.2454681396484
Mather Gorge ©Jeff Chow
Canal and boat
Location: 38.9965400695801, -77.2494125366211
Cheasapeake and Ohio Canal Historical remnants ©Jeff Chow
Local Faunae
Location: 38.9905967712402, -77.2459716796875
Nature at work. ©Jason Pereira
Fall from overhead
Location: 38.9967803955078, -77.2507781982422
Great Falls from above ©Jeff Chow
Bridge over stream
Location: 38.9818954467773, -77.240234375
Two paths in woods ©Jeff Chow
Unnamed bridge
Location: 38.9815254211426, -77.2281265258789
©Jeff Chow
Gravel towpath
Location: 38.9826354980469, -77.2309036254883
Hiking the Billy Goat Trail ©Jeff Chow
Local Flora
Location: 38.9895896911621, -77.2461242675781
Pipe plant ©Jeff Chow