Chautauqua trail to Ski Jump trail Loop
This easy mile and a quarter loop gets high enough to get a nice view of Boulder, and lots of linking trail options easily lengthen the hike.
Heading out the door? Read this article on the new Outside+ app available now on iOS devices for members! Download the app.
Chautauqua Park Trail Head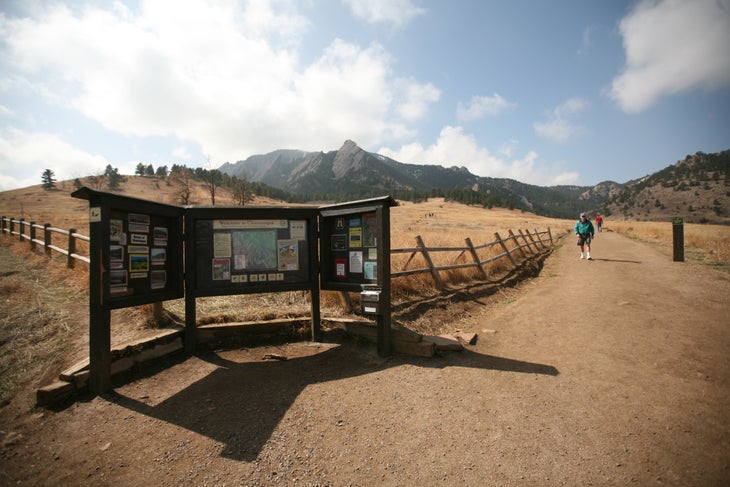 A helpful information board with a map, trail description, local flora and fauna descriptions and safety precautions. You can also pick up a map to take with you. Feel free to return it after your hike if you don't need it any more for someone else to use.
The Approach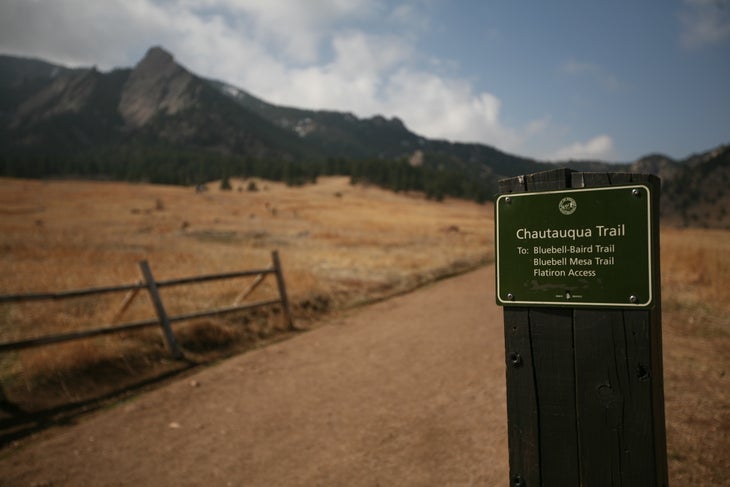 The trail starts with a gentle incline. If you're visiting from Sea Level, take it easy, you're already at 5,000 feet and the air is thinner here!
Chautauqua trail/Ski Jump trail Junction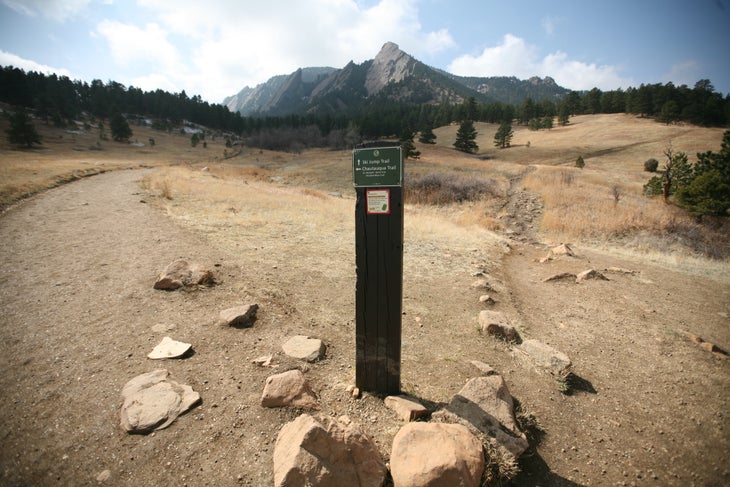 The first of many trail junction options. All junctions are well marked with signs.
Chautauqua trail/Bluebell Mesa trail Junction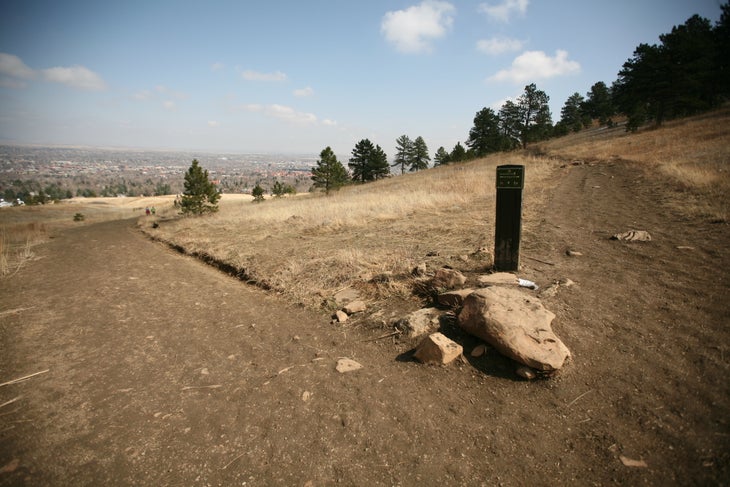 Bluebell Mesa Trail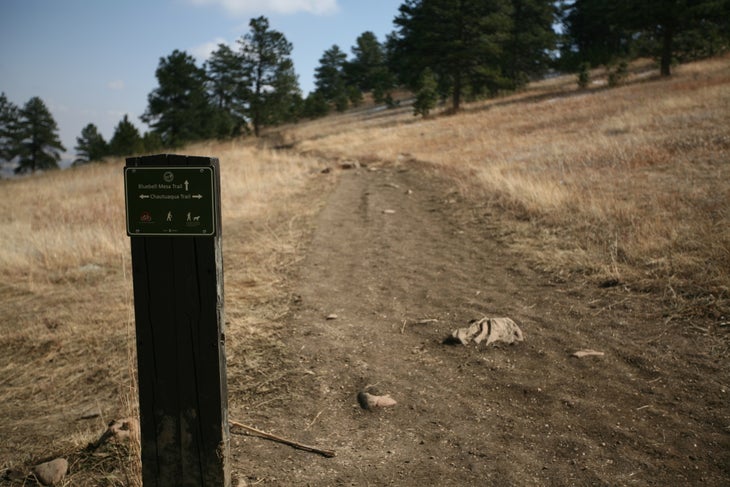 Remnant Snow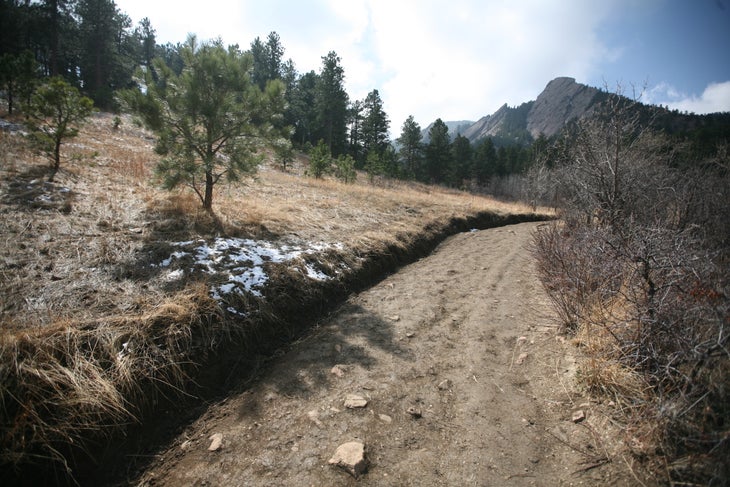 Snow hiding in the shadow of this tree in March. This trail can get very snowy and icy – bring some extra traction if you're here in the winter.
In the woods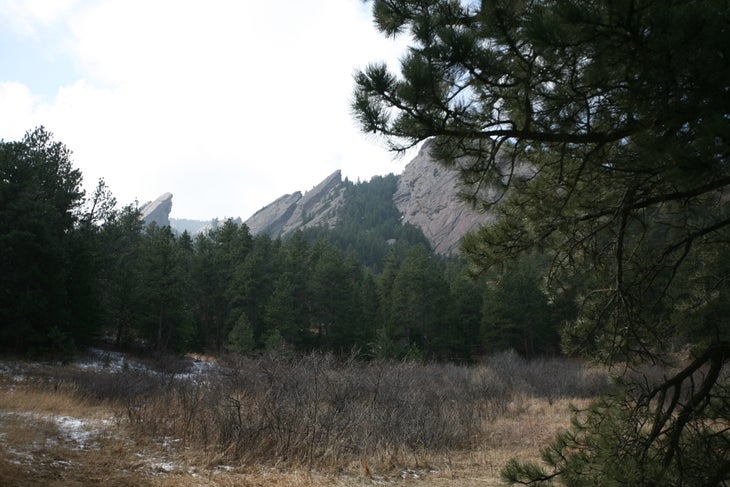 Chautauqua trail/Bluebell-Baird trail Junction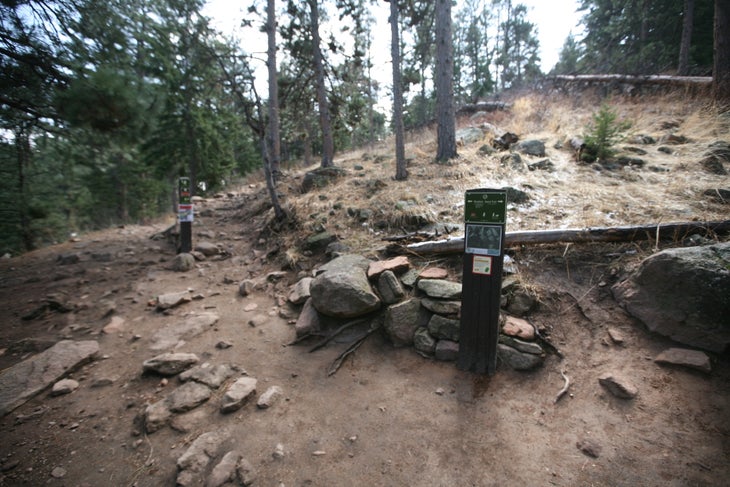 Bluebell-Baird trail/Ski Jump trail Junction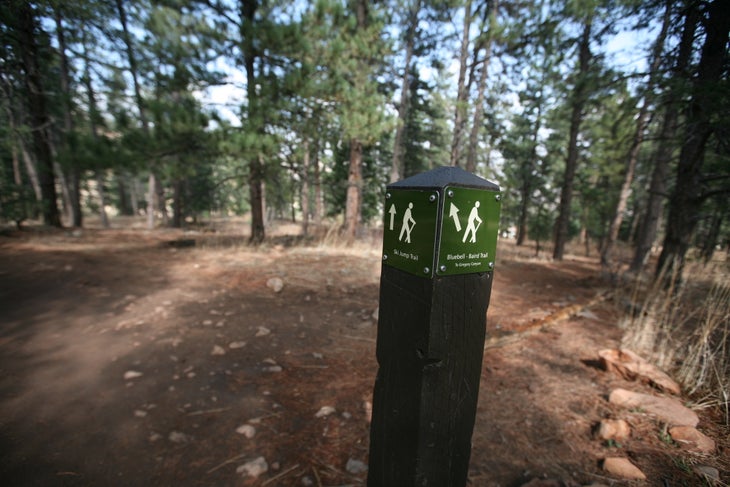 Looking North
Bluebell-Baird trail/Ski Jump trail Junction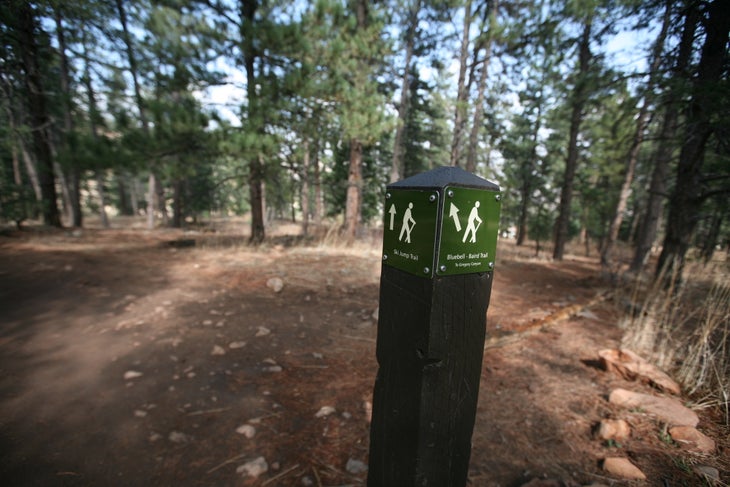 Looking east
Front Range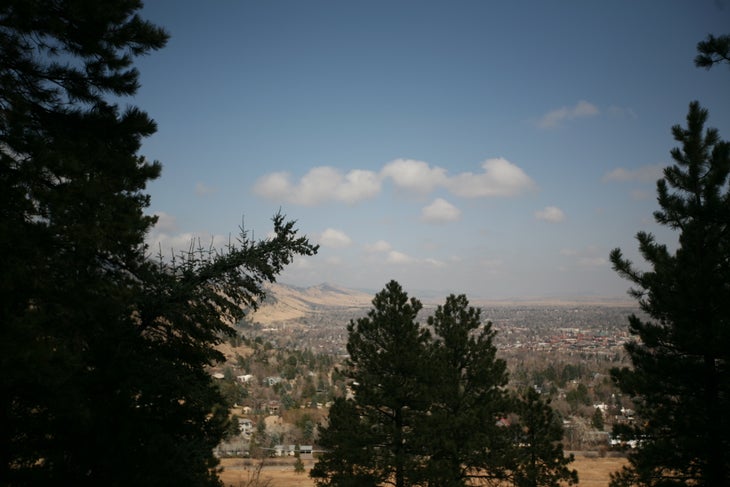 Looking north along the Front Range above Boulder.
Boulder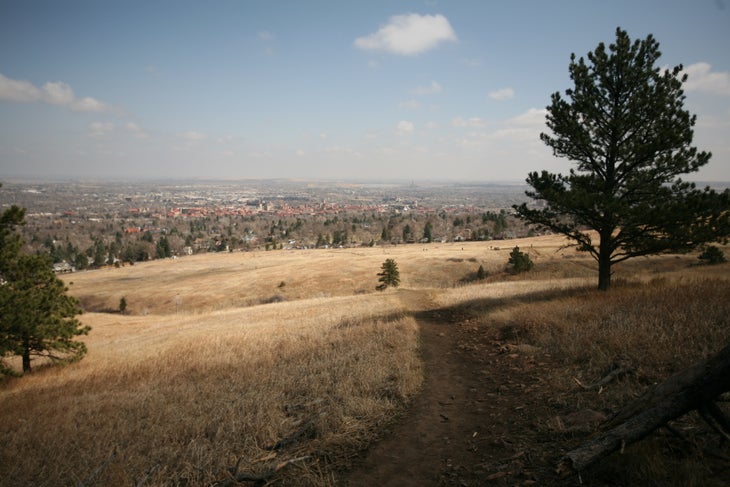 Looking east at Boulder
Back to the Chautauqua Trail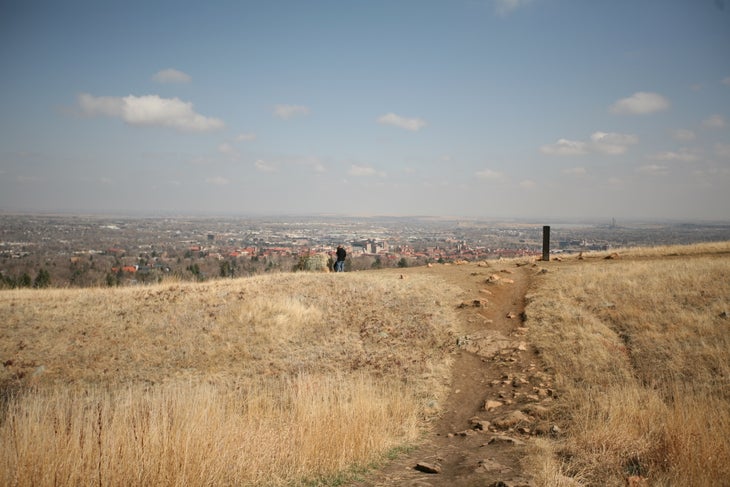 This is one of the simplest and most accessible loops in the Boulder trail system. Start from the Chautauqua Park parking lot, where a detailed information board provides a posted map. You can also pick up a map of the extensive trail system to take with you.
Go up the Chautauqua trail. To do a clockwise loop as described here, remain on the Chautauqua trail, passing by the Ski Jump trail on your right. This is where you will come out to return to the parking lot. Continue up into the woods facing the Flatirons. The tree branches will begin to frame the Flatirons for some great photos.
From here, continue to turn right at the next two junctions and follow the signs for the Ski Jump trail. The trail will crest then start to descend, and views of Boulder will peek through the branches of the trees until you clear the woods and are just above the Chautauqua trail. The parking lot where you started will be visible. Return to the Chautauqua trail, turn left and return to the parking lot. 
Permit None Contact Chautauqua Park