Charlotte: Upper Falls Loop
Hike a 6.9-mile loop past raging waterfalls to the lonely ridges of North Carolina's Upper Piedmont for sky-high views in South Mountains State Park.
Heading out the door? Read this article on the new Outside+ app available now on iOS devices for members! Download the app.
Mapped by Tim Johnson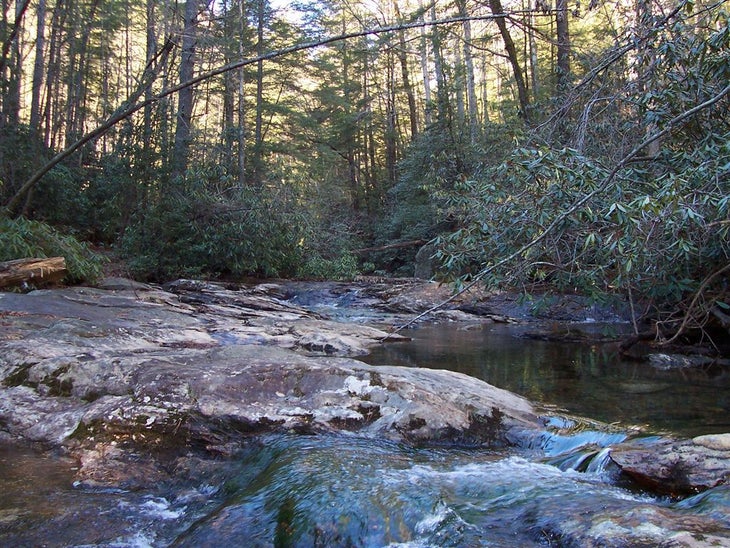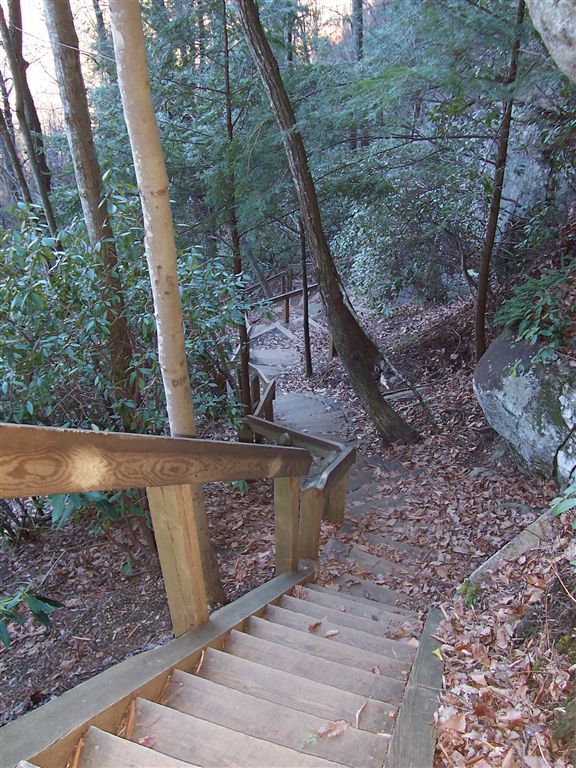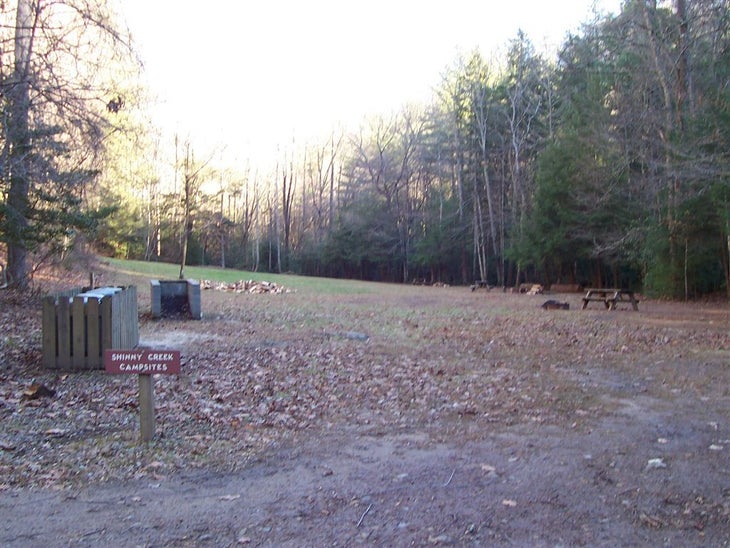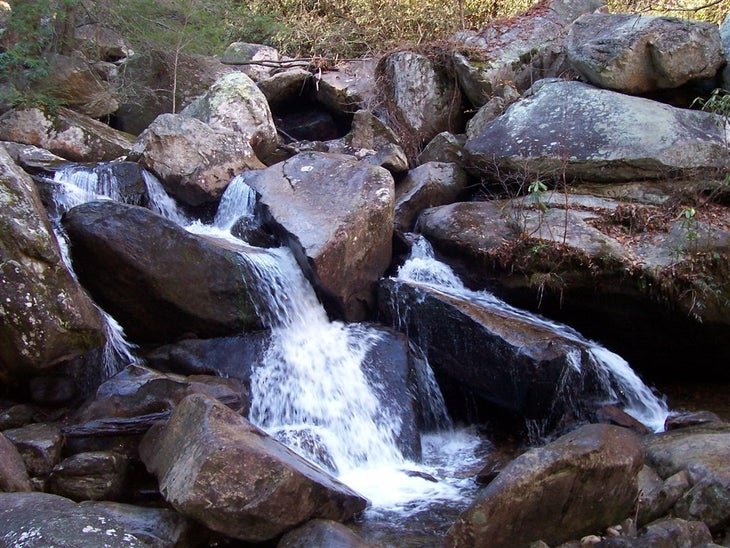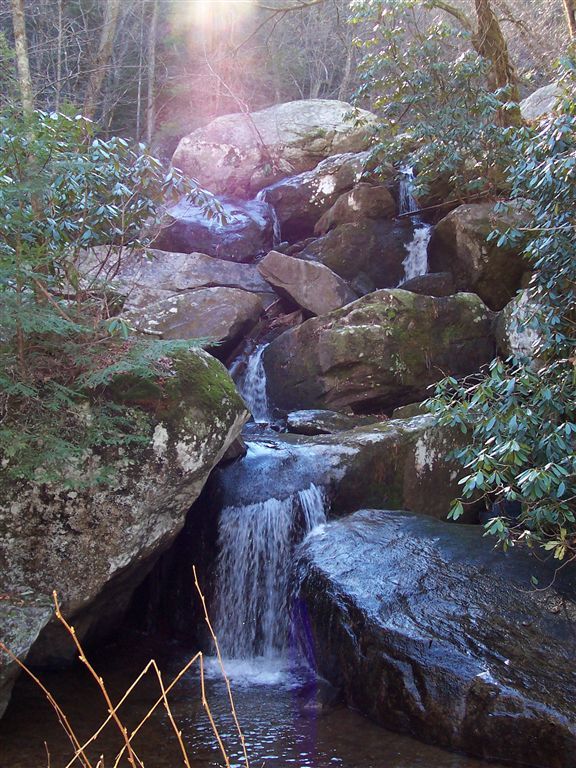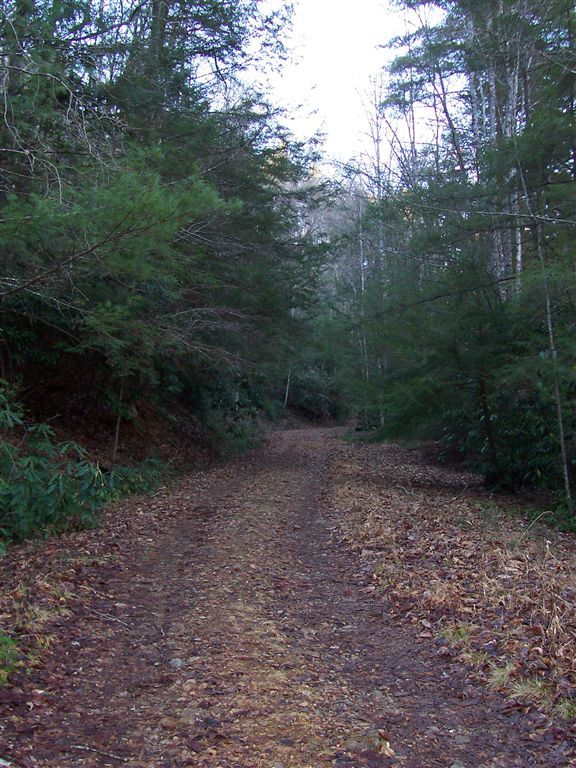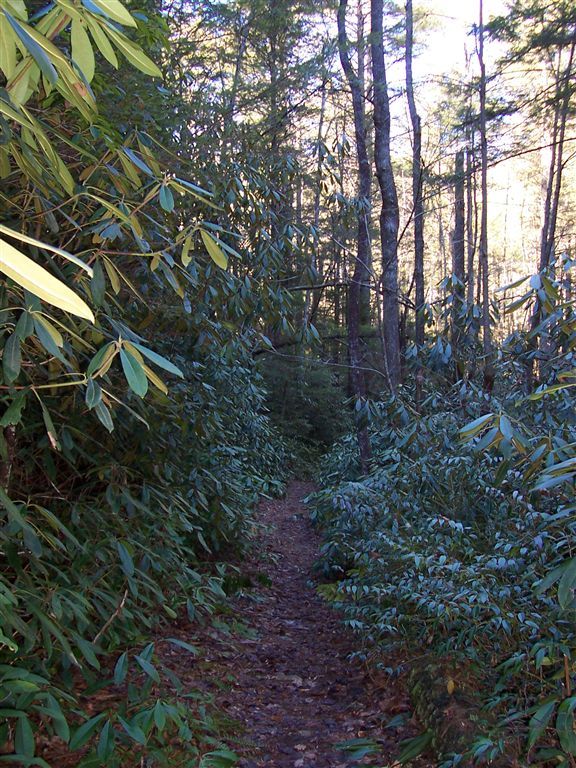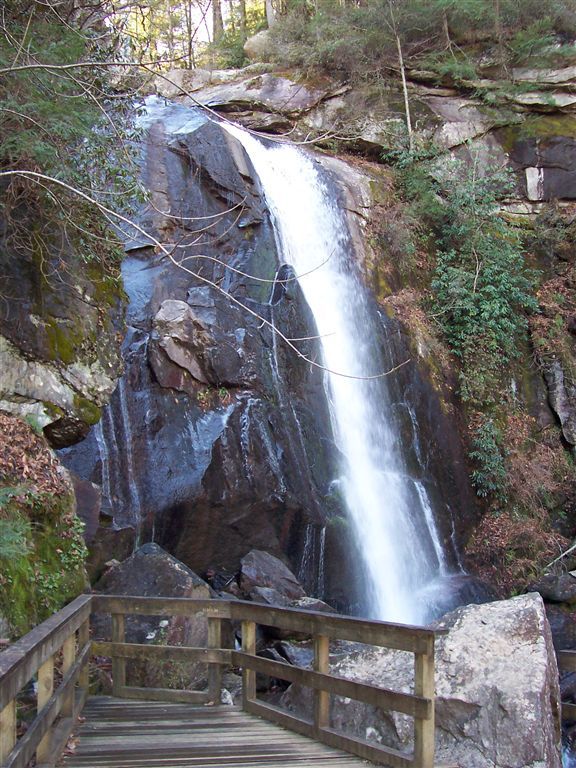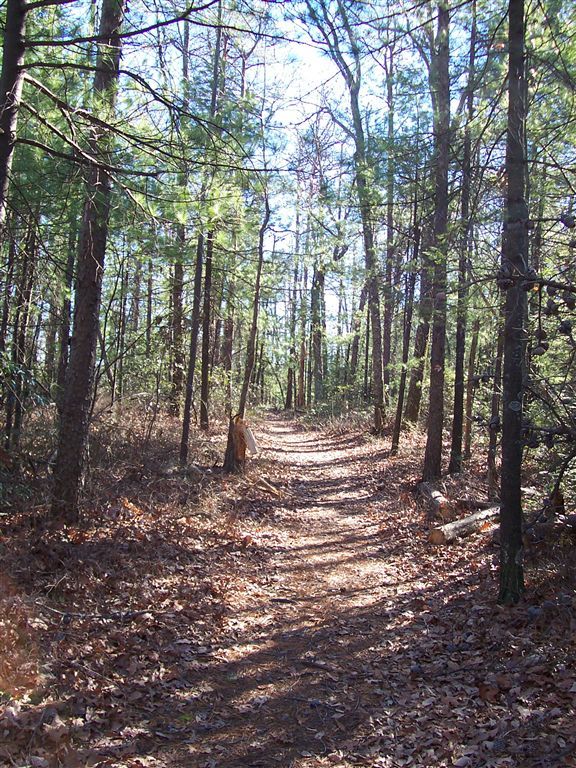 Trail Facts
Waypoints
View from Upper Falls Trail
Location: 35.5978012084961, -81.6453247070312
©Tim Johnson
Crossing Shinny Creek
Location: 35.6059494018555, -81.6446762084961
©Tim Johnson
UFL001
Location: 35.6022415161133, -81.6294937133789
Head W on paved trail through picnic area to old gravel roadbed
UFL002
Location: 35.6000900268555, -81.6365432739258
L @ Y; in 30 yds., go L @ Y onto High Shoals Falls Loop Trail through forest dotted with foamflower and trillium. Rock on R was exposed in 1989 after Hurricane Hugo's rains
UFL003
Location: 35.5957908630371, -81.6349563598633
Cross Jacob Fork River footbridge, then scramble S through boulders past hillside dotted with hepatica and ginseng
UFL004
Location: 35.5949211120606, -81.6351470947266
Quick R leads to 80-ft. High Shoals Falls. Climb stairs; cross Jacob Fork above falls, then pick up roadbed on R. Moonshiners once worked in cave at base, hidden by spray
UFL005
Location: 35.5950508117676, -81.6387634277344
R @ T onto Upper Falls Trail. In .2 mi., L @ Y, staying with Upper Falls Trail roadbed heading NW
UFL006
Location: 35.5980110168457, -81.6460800170898
Views S to Nettle Branch and Jacob Fork Valleys, and 2,894-ft. Benn Knob
UFL007
Location: 35.596248626709, -81.6523971557617
Straight @ T onto Headquarters Trail. In .6 mi., stay straight on HQ Trail
UFL008
Location: 35.601921081543, -81.6652526855469
R @ T onto Shinny Trail for steep descent to Shinny Creek
UFL009
Location: 35.6093292236328, -81.6521301269531
Hard R along Shinny Creek, then follow footbridge across Dark Creek
UFL010
Location: 35.6071586608887, -81.6488494873047
Cross Shinny Creek; stay with Shinny Trail @ T ahead
UFL011
Location: 35.6068305969238, -81.645881652832
Cross Shinny Creek on log footbridge.
UFL012
Location: 35.6064186096191, -81.6450271606445
Cross creek again
UFL013
Location: 35.6040916442871, -81.6438674926758
L @ T on HQ Trail. Pass Shinny Creek campsites (permit required) on .8-mi. walk back to WPT 2; return to trailhead
Stairs on HSFLT
Location: 35.5936241149902, -81.6354141235352
©Tim Johnson
Shinny Creek Campsites
Location: 35.6039886474609, -81.6424102783203
©Tim Johnson
Lower Falls
Location: 35.5959396362305, -81.6349639892578
©Tim Johnson
Lower Falls wide
Location: 35.5959892272949, -81.6351623535156
©Tim Johnson
HQ Trail
Location: 35.6035842895508, -81.6425094604492
©Tim Johnson
Shinny Trail – Lower
Location: 35.6078605651856, -81.6500549316406
©Tim Johnson
High Shoals Falls
Location: 35.5949821472168, -81.634765625
©Tim Johnson
Shinny Trail – Upper
Location: 35.6037368774414, -81.6621322631836
©Tim Johnson