Charlotte, NC: Shady Trail, Latta Plantation
Be a "birder" for a day on the easy Shady Trail in Latta Plantation.
Heading out the door? Read this article on the new Outside+ app available now on iOS devices for members! Download the app.
Be a "birder" for a day on the easy Shady Trail in Latta Plantation. You'll wander by trees that play host to singing birds and, if you visit the Raptor Center, see bald eagles and peregrine falcons. This is also a great trail for running. BY MATT CLAPP
Trip Stats
Distance: 3 miles
Time: 1.5 hours plus 45 mins for Raptor Center
Distance from Uptown: 20 minutes
More Info: http://charmeck.org/mecklenburg/county/ParkandRec/StewardshipServices/NaturePreserves/Pages/Latta.aspx
Prepare
1. Enter "Latta Plantation Visitor Center" into Google Maps.
2. Stop by the visitor center and pick up a free map.
3. Bring your "I love birds" baseball cap and "Birder for life" t-shirt.
Explore
Mile 0.0: From the Nature Center parking lot, pass the Nature Center and cross the main road. Walk down the large dirt road with the Natural Resources Office in front of it.
0.1: At then end of the dirt road (about 100′), you reach a T-junction with a large metal gate on the left and a smaller dirt road on the right. Go right. Take your time on this trail and enjoy the singing birds flitting across the trail.
0.4: A trail from the right merges with the trail you're on. Continue straight.
0.6: Reach the end of Hill Trail and the start of Shady Trail, which goes either straight or left. Go left.
1.7: Continue straight and ignore the trail that splits off to the left at the No Horses sign.
1.9: Reach the main road. To continue the hike, cross the road and stay on the trail. To visit the Raptor Center, turn right and follow the road.
2.1: Wander through the excellent Raptor Center. See hawks, eagles, and vultures. Learn the superstitions and mythology behind crows and ravens. Visit the Hawkwarts Owlery. Get your photo taken in front of the "Measure your wingspan" sign.
2.3: Cross the road and at the Y-junction, continue on the trail to the right.
2.6: At the Horse Trailer Parking lot, cross the main road at the cross walk and walk down the trail on the left about 20′ from the road.
2.65: Shady Trail ends at the Hill Trail you started on. Continue straight onto Hill Trail. As you continue down this trail stay straight, ignoring the trail to the left that you pass after a while.
3: Reach end of Hill Trail. Cross the main road to return the parking lot at the visitor center.
Reward
1. Men, while relieving yourself at the urinal in the Visitor Center restroom, play the Scat-egories game posted on the wall and try to match animals to their poo.
2. Wander through the visitor center and check out their collection of turtles and snakes. Walk through the back garden where lively birds fly around the bird feeders. Borrow a free fishing pole and try your luck. (Over 16 needs a fishing license.)
My Day
Weather: 35 and partially sunny
Drink: Pom
Song:Untraveled Road by Thousand Foot Krutch—"We walk, where no one wants to go, on this untraveled road…"
Water: none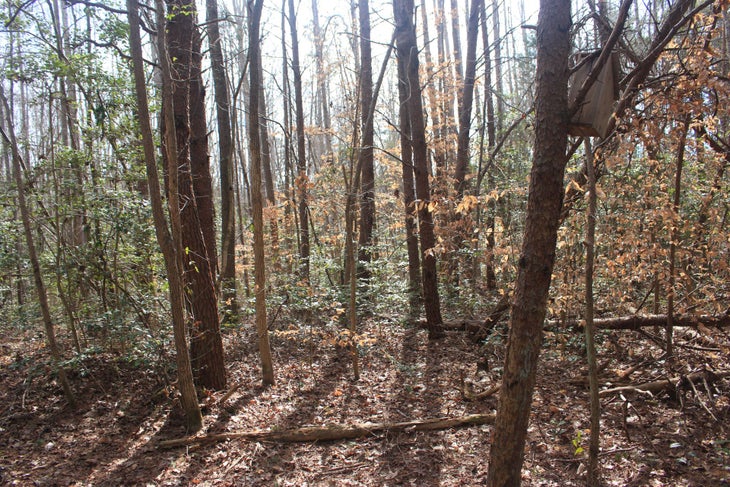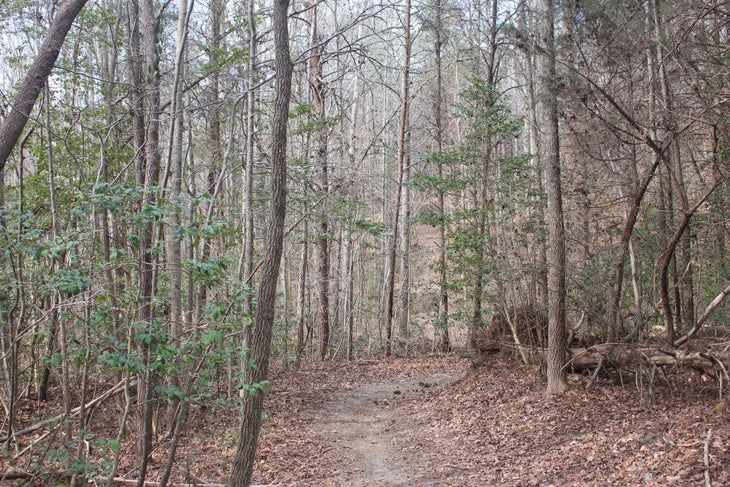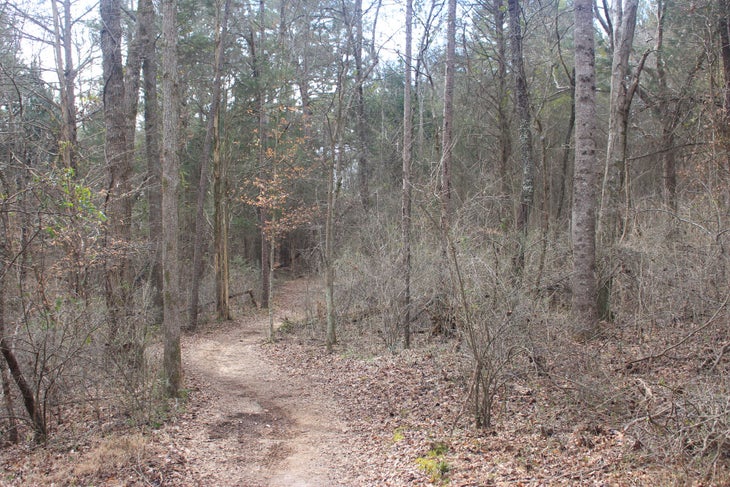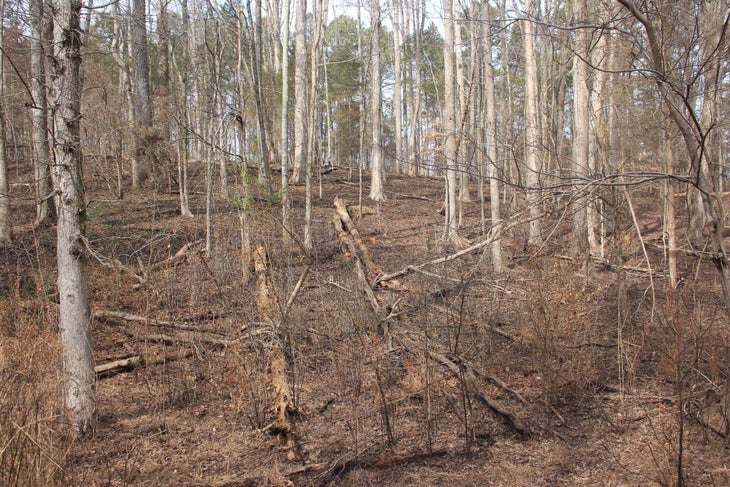 Trail Facts
State: NC
City: Charlotte, NC
Distance: 3.0
Contact: http://charmeck.org/mecklenburg/county/ParkandRec/StewardshipServices/NaturePreserves/Pages/Latta.aspx