Charleston: Palmetto Trail (Swamp Fox Passage)
This leisurely 8.2-mile out-and-back meanders through the low-country forests and cypress swamps of Francis Marion National Forest.
Heading out the door? Read this article on the new Outside+ app available now on iOS devices for members! Download the app.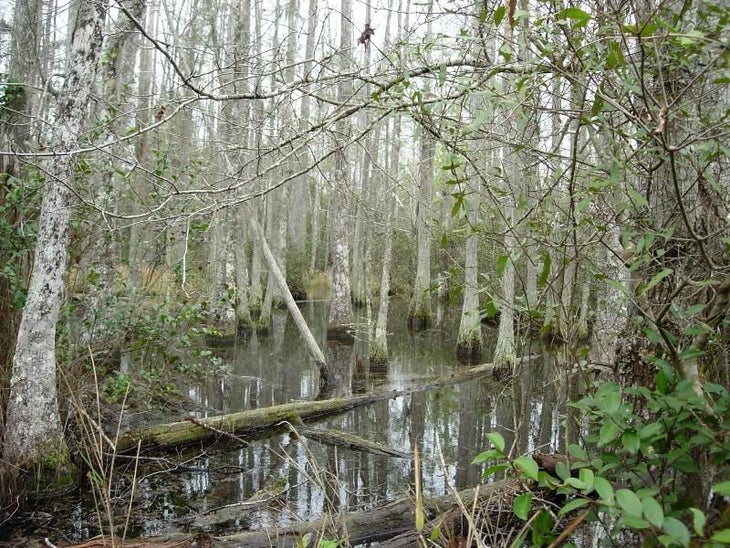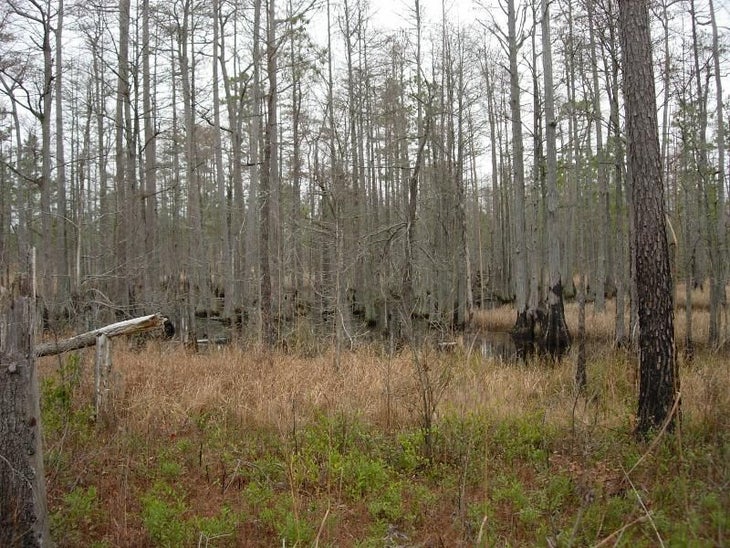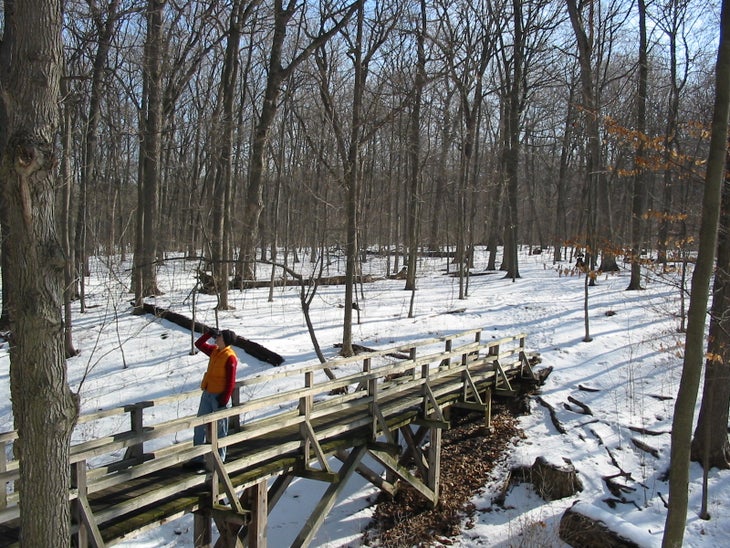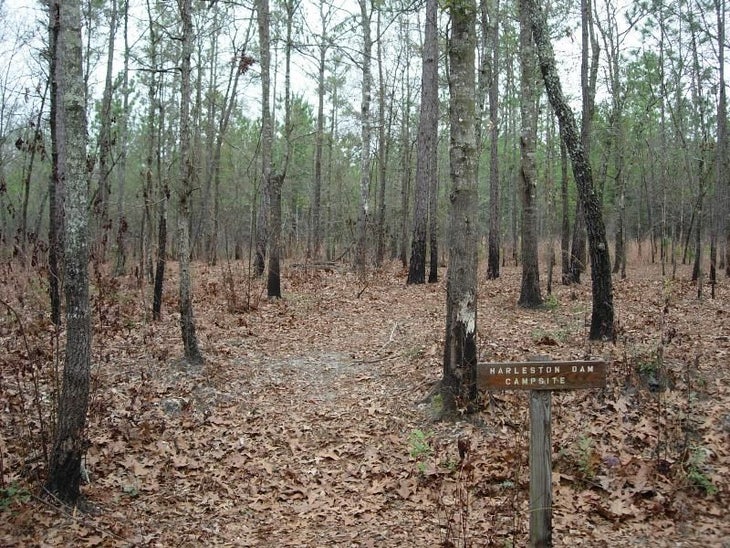 Trail Facts
Waypoints
Soaked Cypress
Location: 33.0630264282227, -79.7483139038086
©Skip Reitmeier
Cypress Swamp
Location: 33.0597610473633, -79.7450485229492
©Skip Reitmeier
Footbridge
Location: 33.0442962646484, -79.7316818237305
©Skip Reitmeier
Harleston Dam Campsite
Location: 33.0376129150391, -79.7259368896484
©Skip Reitmeier
SFP001
Location: 33.0307693481445, -79.7214508056641
Head N on yellow-blazed Swamp Fox Trail, a section of the 425-mile Palmetto Trail. Pack mosquito repellent
SFP002
Location: 33.0377006530762, -79.7260208129883
Harleston Dam campsite – flat, primitive site for two tents (no water). Ahead, blazed trail crosses forest road
SFP003
Location: 33.0410690307617, -79.7291412353516
Second primitive campsite
SFP004
Location: 33.0442390441894, -79.7317428588867
Trails slips over soupy marsh on footbridge; one of several swampy crossings to come
SFP005
Location: 33.0513496398926, -79.737922668457
Cross gravel forest road
SFP006
Location: 33.0568695068359, -79.7425918579102
Sharp L around swamp, a colorful blend of eerie black water, green moss, and white cypress trunks
SFP007
Location: 33.0596313476562, -79.745002746582
Cross third gravel road
SFP008
Location: 33.0628509521484, -79.7478866577148
Another cypress swamp on L. During the Revolutionary War, General Francis Marion earned the nickname "Swamp Fox" after he successfully hid his troops in local marshes while fighting the Brits
SFP009
Location: 33.0715103149414, -79.7457275390625
Cross log over boggy area; rest and eat here before returning to car. Optional: Continue N for .4 mi. and pick up shuttle on Steed Creek Rd.