Charleston: Palmetto Trail (Awendaw Connector)
This 9.8-mile out-and-back strolls through sandy pine and oak forest, and across tidal creeks to stunning coastal views in Francis Marion National Forest.
Heading out the door? Read this article on the new Outside+ app available now on iOS devices for members! Download the app.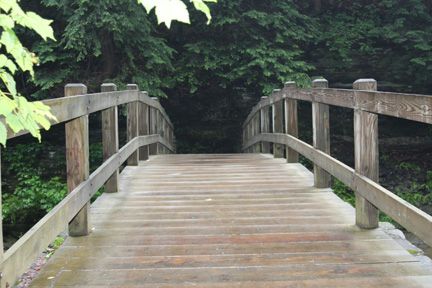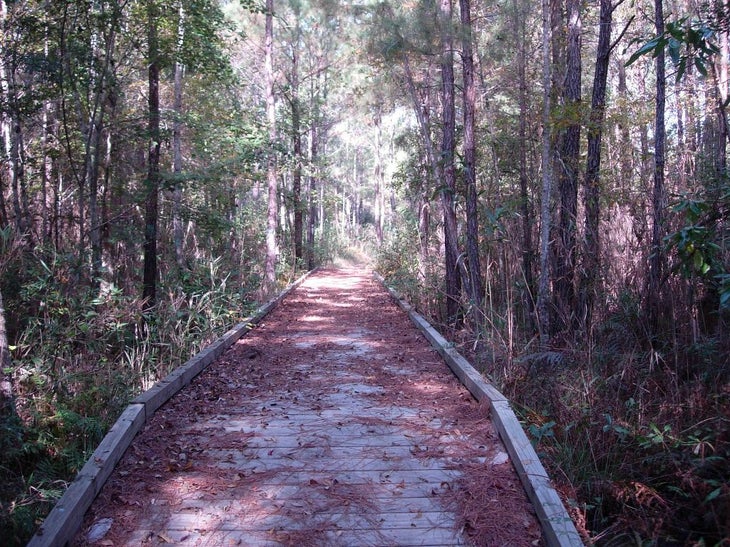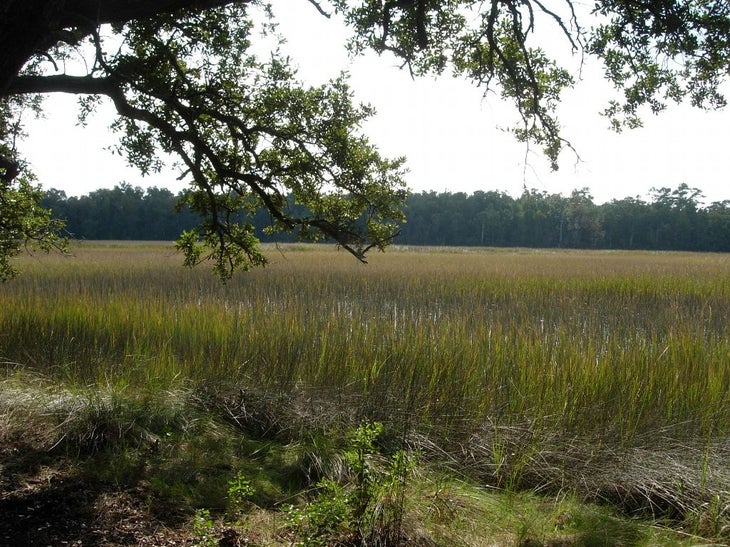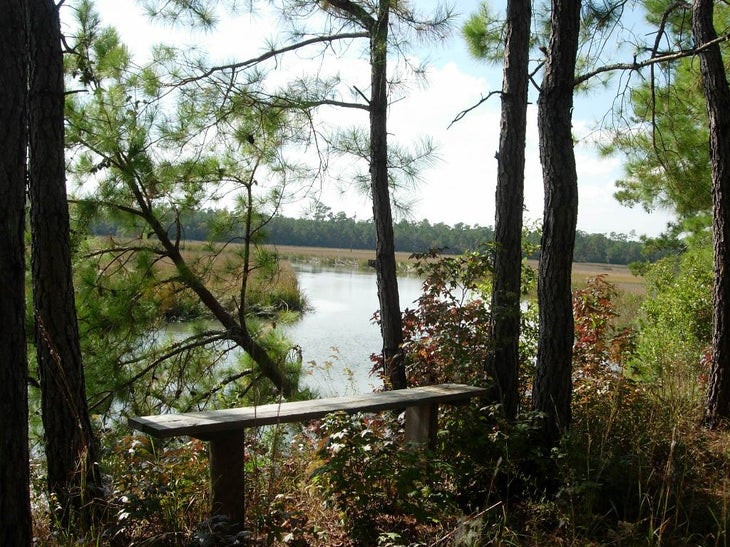 Trail Facts
Waypoints
Footbridge
Location: 33.0320701599121, -79.5750198364258
Sturdy footbridges link the wet, marshy gaps between forestlands. © Skip Reitmeier
AWT011
Location: 33.0300407409668, -79.6029510498047
Turn R, heading N
AWT012
Location: 33.0383148193359, -79.6024398803711
Trail joins US 17; good turnaround spot
AWT001
Location: 33.0392189025879, -79.5644989013672
Trail begins @ end of grassy parking area, SW of Buck Hall Recreation Area
AWT002
Location: 33.0434494018555, -79.5677032470703
Trail crosses logging road. Turn L and then a quick R, following white blazes.
AWT003
Location: 33.0439796447754, -79.5680923461914
Confusing junction: Trail turns L off wide forest road (follow blazes)
AWT004
Location: 33.0438385009766, -79.5703582763672
Several footbridges cross small creeks and tidal marshes; this area floods during high tide
AWT005
Location: 33.0429801940918, -79.5723266601562
Keep straight @ logging road
AWT006
Location: 33.0413093566894, -79.5730514526367
Trail bears R through a powerline cut then reenter woods
AWT007
Location: 33.0348205566406, -79.5700073242188
Trail intersects the Intracoastal Waterway and marshes; exceptional views and bright red sunrises
AWT008
Location: 33.0318908691406, -79.5749130249024
Footbridge: More great views of salt marsh and Bulls Bay
AWT009
Location: 33.0331115722656, -79.5829086303711
Turn L @ T; footbridge ahead
AWT010
Location: 33.030818939209, -79.5889587402344
Sit on bench overlooking lazy creek and coastal waterway; continue NW roughly tracing Awendaw Creek
Bridge Near Trailhead
Location: 33.0392227172852, -79.564567565918
The Palmetto Trail enters a thick, diverse forest. © Skip Reitmeier
Marsh Views
Location: 33.0325164794922, -79.5792694091797
Grassy greens and amber browns stretch as far as the eye can see. © Skip Reitmeier
Bench Above Creek
Location: 33.0308418273926, -79.5887145996094
The Awendaw Creek flows lazily into the Intracoastal Waterway and salt marshes. © Skip Reitmeier