Channel Islands National Park: Yellow Banks
Explore an abandoned ranch, island fauna, cave-pocketed canyons, and a secluded beach on this 2-mile trek along southeastern edge of Santa Cruz Island.
Heading out the door? Read this article on the new Outside+ app available now on iOS devices for members! Download the app.
-Mapped by Chuck Graham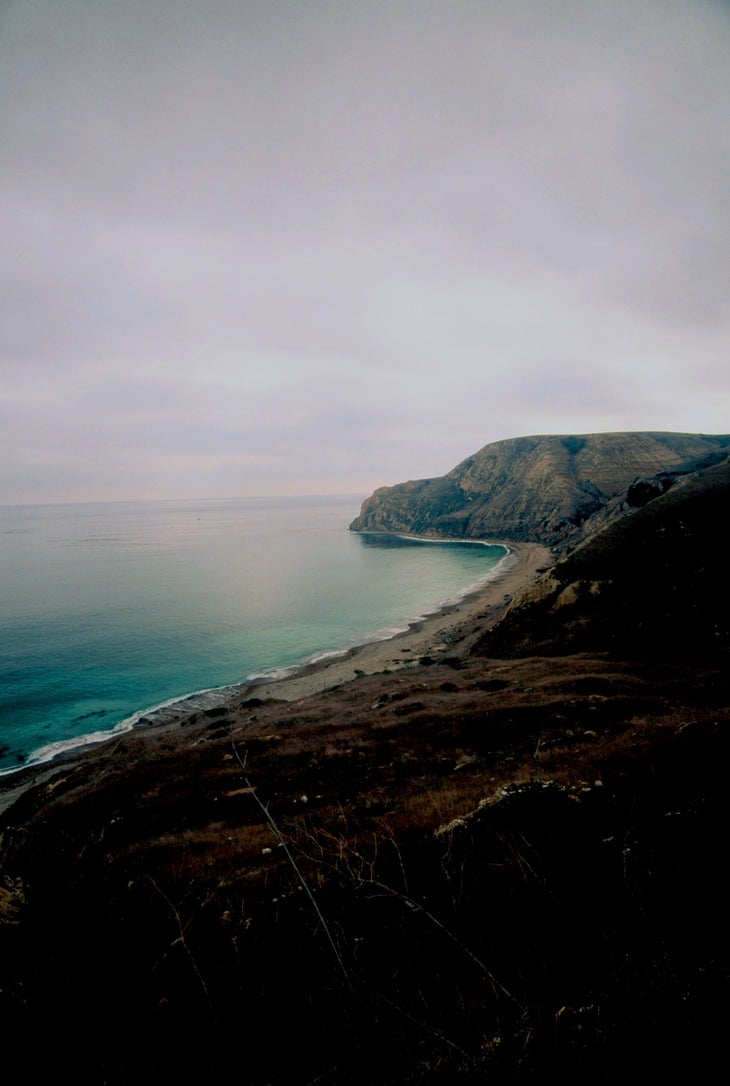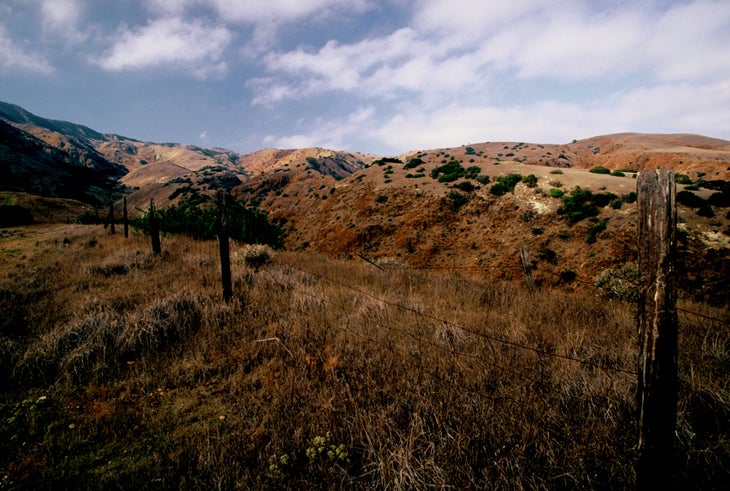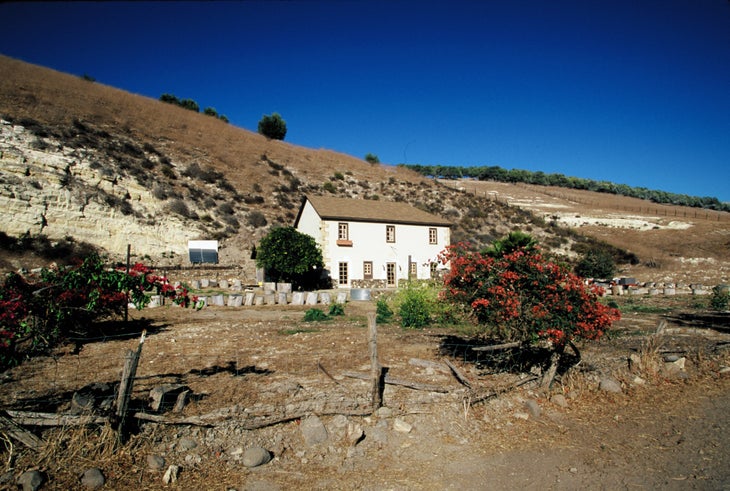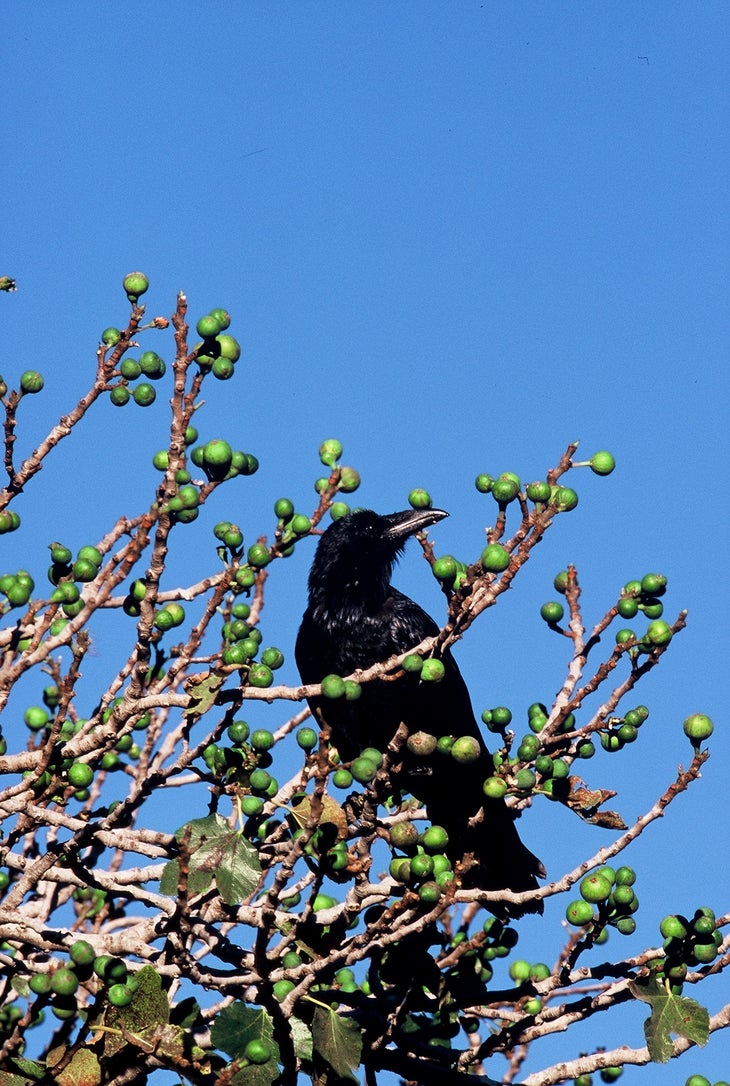 Trail Facts
Waypoints
YEL001
Location: 34.0228, -119.5449
From the tattered windmill at Smugglers Ranch and the Yellow Banks trailhead, hike west and follow the cattle road across a dry creekbed. After crossing the creek, the route begins to climb.
YEL002
Location: 34.02116, -119.5536
Continue up the cattle road to a ridgeline. An old, ranch-era fence will be to the right. Here, there are great views of canyon covered in native vegetations such as island oaks, manzanitas, and ironwoods.
YEL003
Location: 34.01816, -119.5544
Bear L @ the Y-junction, heading southeast on a singletrack trail with the ocean in clear view. Smugglers Cove is to the left; the west side of Anacapa Island is 3 miles southeast.
YEL004
Location: 34.01593, -119.5463
Follow the singletrack as it descends toward the ocean. Yellow Banks will come into view on the right.
YEL005
Location: 34.01488, -119.5454
Pass two olive trees, left over from the island's bygone ranching era.
YEL006
Location: 34.01345, -119.5456
Reach the beach is full of flotsam like cobblestones, driftwood, old fishermen nets, and buoys. Yellow Banks is south-southwest of the entrance to the beach. After exploring, retrace steps back to the trailhead.
Beach at Yellow Banks.jpg
Location: 34.0138941, -119.545455
More than likely, you'll have this rugged beach to yourself whlie visiting the southeast end of Santa Cruz Island.
Ranching and Trail to Yellow Banks.jpg
Location: 34.0217197, -119.5534372
Fencing from ranching era on islands is from the mid 1800s. The canyon is one of many to explore across the southeast end of the island.
Smugglers Ranch.jpg
Location: 34.0234982, -119.5445967
Smugglers Ranch was built in the late 1800s. Connector trail to Yellow Banks is to the left of this photo.
Figs and Raven.jpg
Location: 34.0184829, -119.5542526
There are no crows on the national park, but ravens are prevelent.