Channel Islands National Park: Torrey Pines Loop
Squeeze this 4.3-mile dayhike in before the ferry departs for the mainland. Highlights: super rare pine trees and breezy views of the mighty Pacific.
Heading out the door? Read this article on the new Outside+ app available now on iOS devices for members! Download the app.
This 4.3-mile loop is best hiked counterclockwise, and kickstarts with 650-foot climb promising long-stretch views above Santa Rosa Island, the Pacific Ocean, and nearby Black Mountain. At the corner of Coastal Road and Wreck Road (Waypoint 1), swing south onto Wreck Road. From here, the trail heads away from the beach over a mixed of windswept grasslands and hardy chaparral. Turn east off Wreck (Waypoint 2) after 1.2 miles.
At mile 2.2, pass through Torrey Pines, one of two places in the world where these rare stunted pines grow. Take photos. Descend the Torrey Pines Trail to Coastal Road, turn left, and return to the pier. Overnighters: Camp at Water Canyon campground located off Coastal Road on the Cherry Canyon Trail.
-Mapped by Gail Steele-Moyer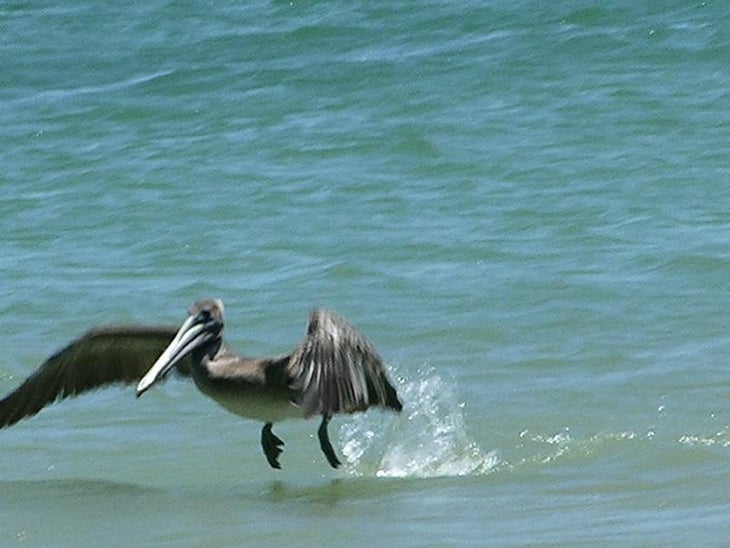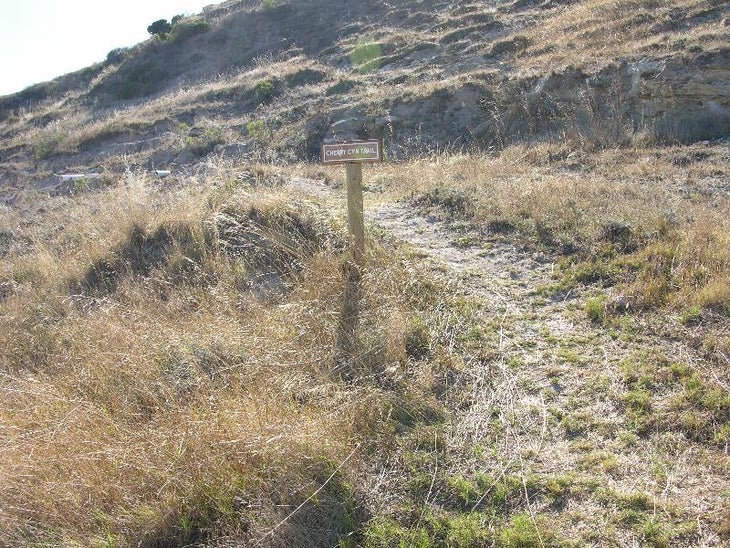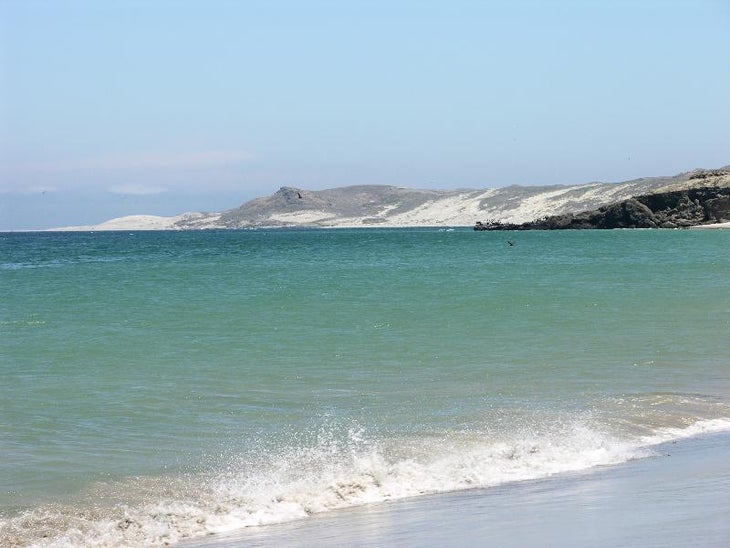 Trail Facts
Waypoints
WPT001
Location: 33.992192, -120.040848
Continue straight at 4-way junction onto singletrack and quickly begin a 650-foot climb.
WPT002
Location: 33.980644, -120.041145
Veer left at 3-way with Wreck Road and traverse the ridgeline as you approach the Torrey Pines Loop Trail. To the east is Skunk Point, home to the threatened Snowy Plover, a fist-sized coastal bird which makes their home on sandy beaches and sand dunes.
WPT003
Location: 33.981937, -120.021812
Turn left onto Torrey Pines Loop Trail and begin a series of switchbacks back to Bechers Bay. Around you stand Torrey Pines, one of the rarest pines in the world (they live here and near San Diego). These plants are believed to be the ancestors of a 10,000-year-old coastal forest. Harsh winds coming off the ocean stunt their growth.
WPT004
Location: 33.985447, -120.026436
Turn left onto Coastal Road and return to starting point. The road parallels Water Canyon Beach where pelicans and gulls scrounge the coastline for food.
Pelican
Location: 33.992913, -120.039314
A pelican scours the coastline for food.
Trail Views
Location: 33.980663, -120.040526
Ocean Views
Location: 33.986499, -120.030227
Cool clear water wraps around the island.