Catskill State Park: Windham High Peak
A mild Catskills out-and-back, this 6.3-miler on the Long Path climbs gentle grades through light spruce forest to Windham High Peak and views south of the Blackhead Mountains.
Heading out the door? Read this article on the new Outside+ app available now on iOS devices for members! Download the app.
Starting from a pull-off parking area trailhead on NY 23, this mild approach to Windham High Peak on the Long Path (a 347-mile route through eastern New York) tracks east towards Elm Ridge on an almost imperceptible grade. The grade steepens slightly on a 400-foot climb to a saddle where (about a mile in) the trail passes the Maple Crest Road Trail and meets a lean-to.
Continuing up the spine of Windham High Peak, the trail climbs steadily through intermittent strands of spruce trees. As the route swings north for its steeper summit approach, there are intermittent views through the trees south to the Blackhead Mountains. These through-the-trees vistas continue en route to the summit where rock ledges afford views of neighboring Catkills peaks and plains to the north as well. Enjoy lunch or a snack at the top before backtracking to the trailhead.
-Mapped by Nick Minute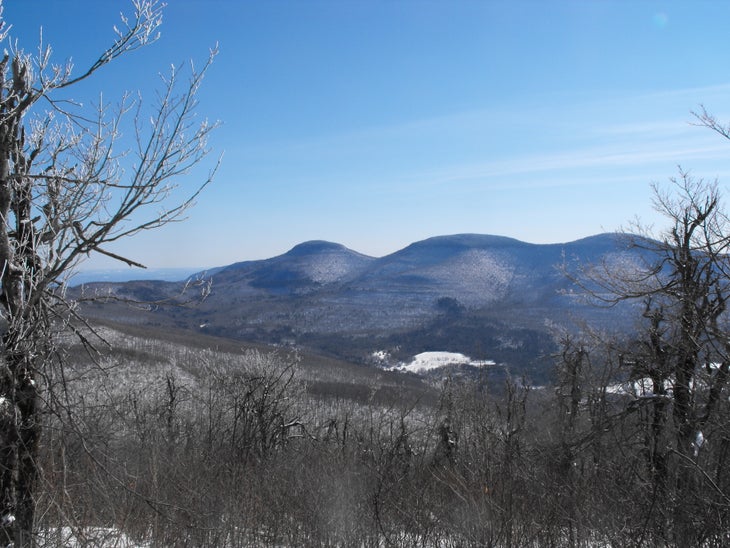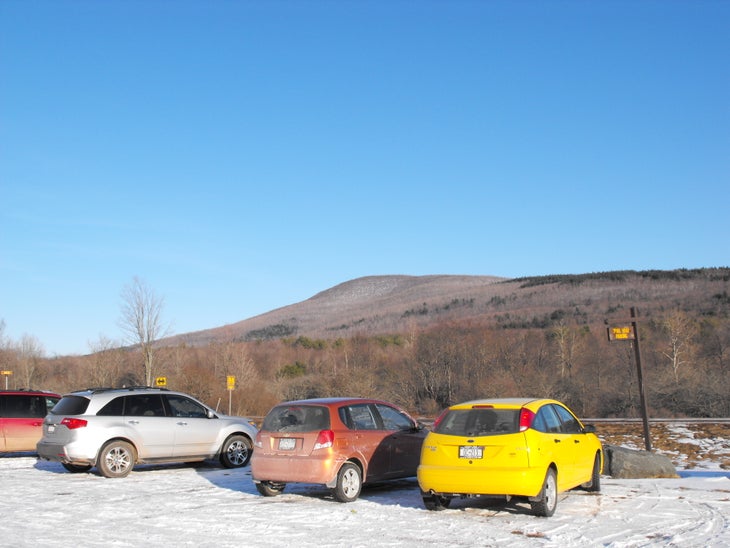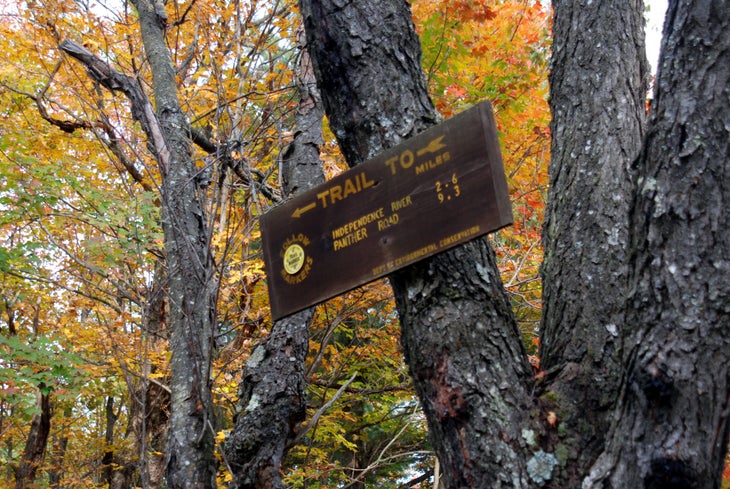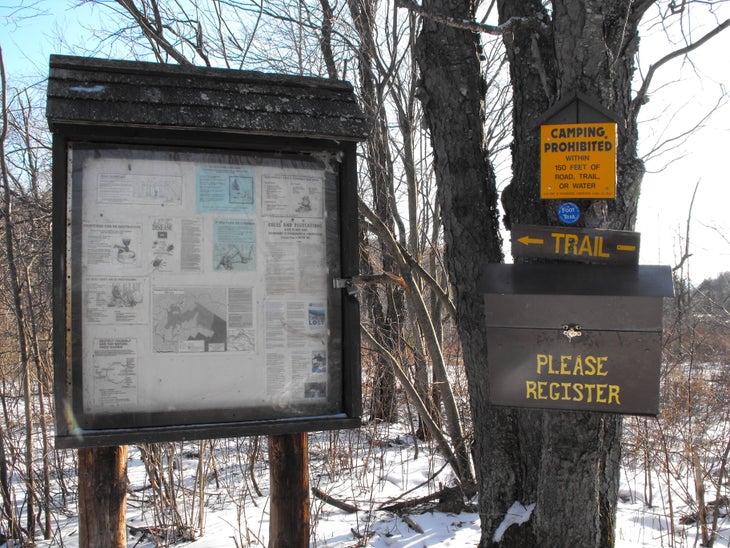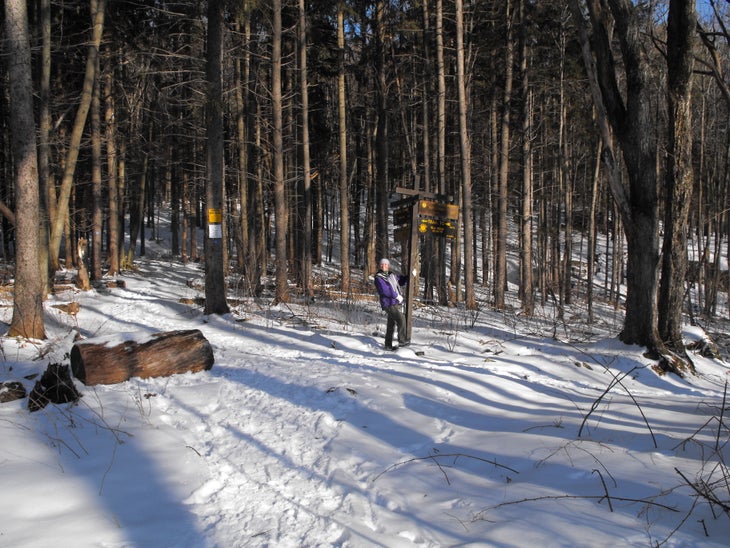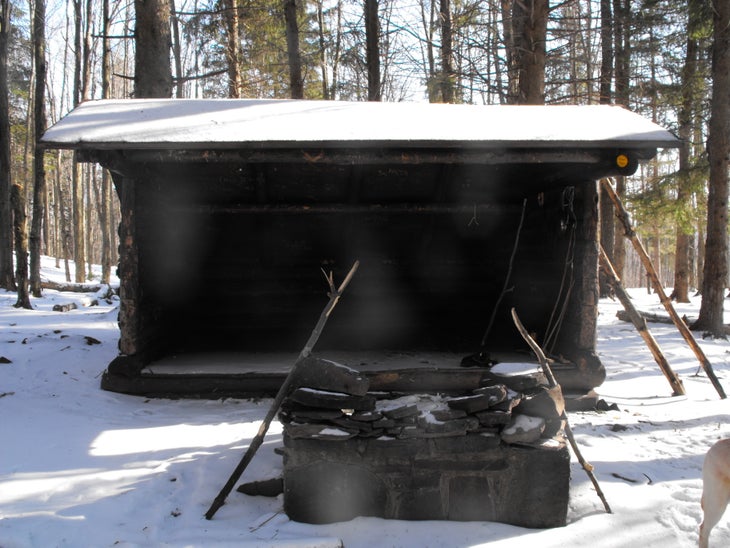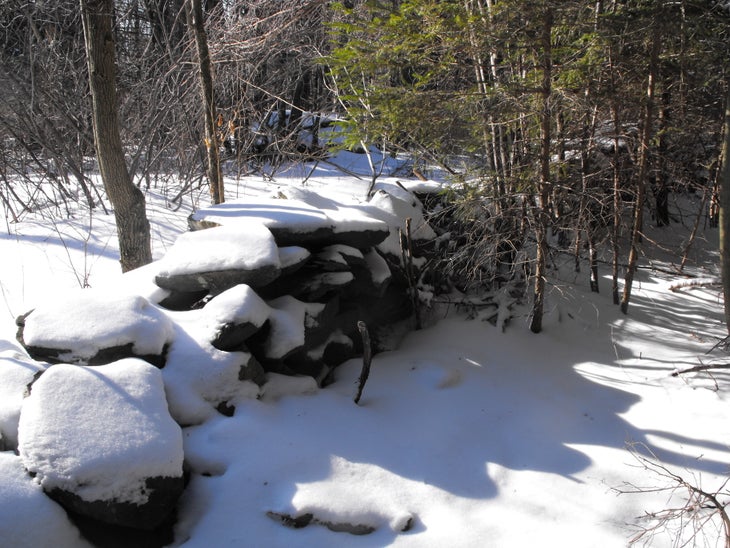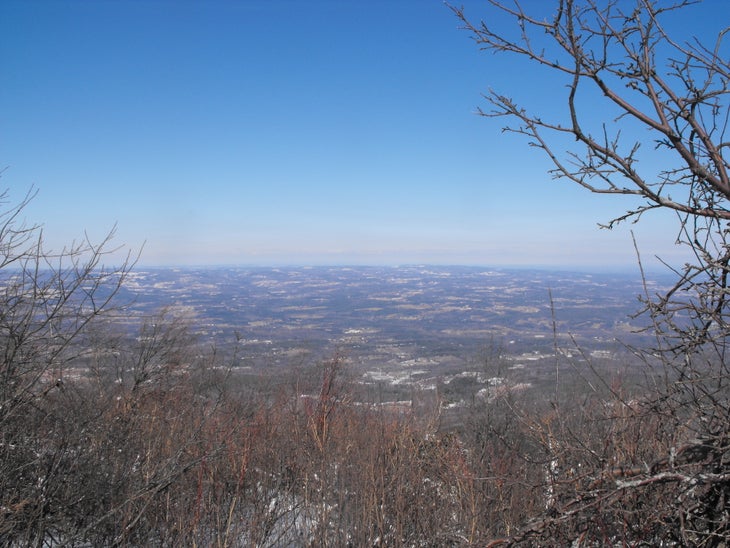 Trail Facts
Waypoints
WND001
Location: 42.3127589, -74.19025
From the parking lot on NY 23, cross over to the east side of the road to the trailhead. Begin hiking east toward Windham Peak. Ahead, the trail crosses a bridge over a small stream and leads to a map kiosk and register (sign in before continuing the hike). This route follows a stretch of the Long Path, a 347-mile trail from Fort Lee, NJ to Altamont, NY.
WND002
Location: 42.307324, -74.1762328
Continue on trail past the junction with the Maple Crest Road Trail (which enters from the right). Ahead, the trail climbs to a saddle along Elm Ridge. Pass a lean-to before continuing to climb the ridge of Windham High Peak.
WND003
Location: 42.3093076, -74.1674137
A stone wall intersects the trail just before it enters a grove of spruce trees.
WND004
Location: 42.3073493, -74.1502508
Look south through the trees for views of Black Dome, Blackhead, and Thomas Cole Mountain. At this point, the trail swings north to begin a steeper climb up the spine of Windham.
WND005
Location: 42.3130842, -74.1465139
Near the top of the climb is a view east over Burnt Knob to Acra High Point. Just ahead, the trail passes a NYSDEC 3,500-foot elevation marker.
WND006
Location: 42.3147661, -74.1430163
Windham High Peak (3,524 ft.): Look northwest for views across the White Mountains, then turn around and follow the same route back to the trailhead.
Blackhead Mountains
Location: 42.3146551, -74.1444969
Just below the true summit, a rock ledge affords views of the Blackhead Mountains. From left to right: Blackhead, Black Dome, and Thomas Cole Mountain.
Windham High Peak
Location: 42.3127668, -74.1901267
View of Windham High Peak from the trailhead parking lot
Trailhead Sign
Location: 42.3127668, -74.1897833
Brook Bridge
Location: 42.3126042, -74.1892737
Trail Kiosk and Register
Location: 42.3123464, -74.1877341
Maple Crest Road Junction
Location: 42.3072923, -74.1759324
Lean-To
Location: 42.3064195, -74.1735506
Stone Wall
Location: 42.3093235, -74.1671348
Views from Windham High Peak
Location: 42.314782, -74.1427803