Carrizo Plain National Monument: Caliente Ridge via Caliente Mountain Trail
Explore "California's Serengeti" on this 14-mile out-and-back to a 4,404-foot summit high above Carrizo Plain National Monument
Heading out the door? Read this article on the new Outside+ app available now on iOS devices for members! Download the app.
-Mapped by Chuck Graham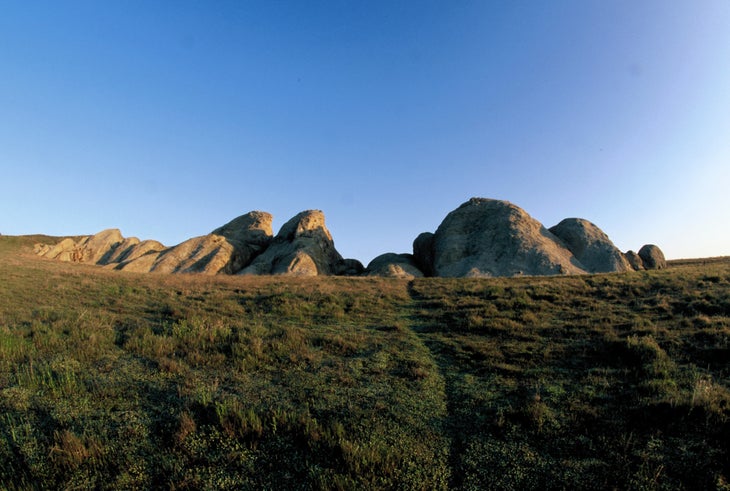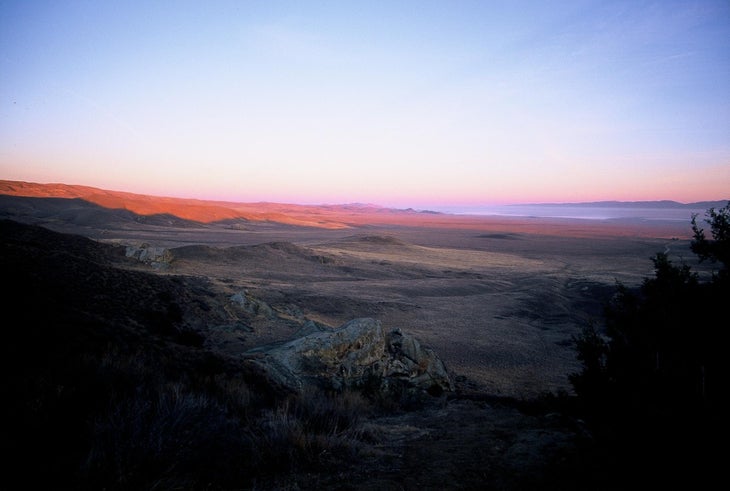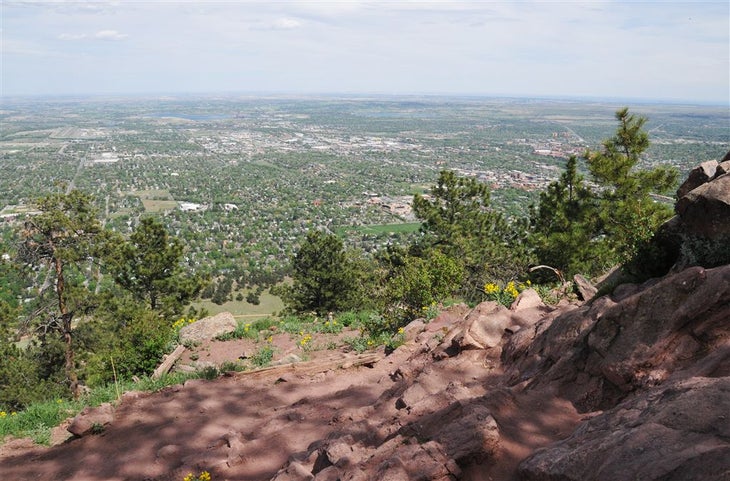 Trail Facts
Waypoints
CAL001
Location: 35.128258, -119.841394
From Selby Campground, head northeast to Selby Rock and the Caliente Ridge.
CAL002
Location: 35.133457, -119.840358
Turn right at the T-junction and hike west past an abandoned barn. Look northeast for views of sandstone pinnacles, a haven for nesting birds. Rock outcroppings like these are sparsely scattered on the plain.
CAL003
Location: 35.135686, -119.846023
This lookout offers 360-degree views of the Carrizo Plains, Soda Lake, and the Temblor Mountains.
CAL004
Location: 35.123779, -119.857482
Bear left at the Y-junction and continue south on the ridge; dense chaparral flank the trail.
CAL005
Location: 35.107964, -119.852021
Turn left at the T-junction past the locked gate. Views of Los Padres National Forest extend to the south. Ahead, the route continues east along the Caliente Ridge.
CAL006
Location: 35.088345, -119.813139
This 4,404-foot summit along Caliente Ridge features sweeping views of the entire national monument. Retrace your steps back to Selby Campground. Optional: To summit 5,104-foot Caliente Mountain, the highest peak in San Luis Obispo County, continue southeast for another 5.4 miles.
Views from Caliente Ridge
Location: 35.108078, -119.851656
Views of Los Padres National Forest are revealed on the south side of the ridge.
Selby Rocks
Location: 35.13351, -119.840004
Carrizo Plains
Location: 35.135686, -119.845626
This lookout offers views of Painted Rock, Soda Lake, and the northern half of the Carrizo Plain.
Summit Views
Location: 35.088345, -119.81256
The summit of Caliente Ridge is the highest point in San Luis Obispo County. It offers views of the entire national monument