Canyonlands National Park: Colorado-Green Rivers Confluence
Cruise desert slickrock and sand on this 10.4-mile dayhike to an impressive canyon-top lookout high above the Colorado and Green Rivers.
Heading out the door? Read this article on the new Outside+ app available now on iOS devices for members! Download the app.
-Mapped by Steffan Fay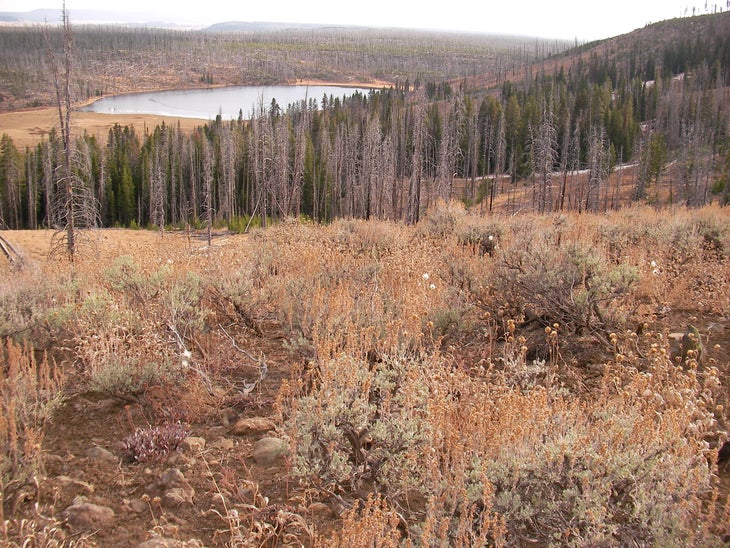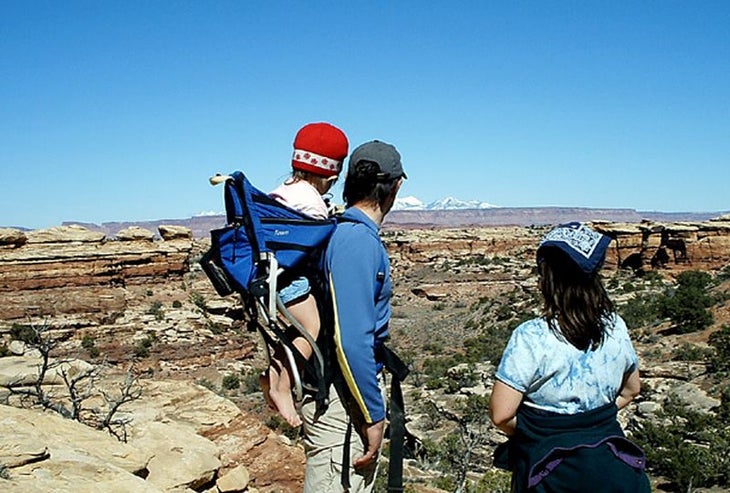 Trail Facts
Waypoints
CON001
Location: 38.178194, -109.817206
Head west from the trailhead. The trail rounds to the southwest ahead.
CON002
Location: 38.176701, -109.820099
Trail passes through rock tunnel, then winds W
CON003
Location: 38.175861, -109.829803
Start down slickrock to canyon bottom; snowcapped La Sal peaks break up NE horizon behind mesas and canyon walls
CON004
Location: 38.179298, -109.838203
Bear L as trail curves to the SW in Elephant Canyon
CON005
Location: 38.17569, -109.848999
Meander SW across parched terrain. To the W, views extend across canyon-cut landscapes to the remote Maze District
CON006
Location: 38.17477, -109.852402
Tackle a short scramble, then continue trek SW
CON007
Location: 38.172791, -109.856598
Trail traverses small ledge
CON008
Location: 38.170261, -109.860497
Straight (W) @ 4-way, crossing 4WD road, then follow curving path NW
CON009
Location: 38.17804, -109.867996
Bear L @ 4-way onto jeep road and follow to NW
CON010
Location: 38.183609, -109.874001
Dirt road turns hard L away from main drainage and climbs SW
CON011
Location: 38.18198, -109.876099
Pass picnic table and privy @ end of jeep trail; continue SW
CON012
Location: 38.181992, -109.880898
Overlook: Peer over sandstone walls into canyon, where the silty Colorado and Green Rivers merge into a Y; retrace route
Green and Colorado River Confluence
Location: 38.182003, -109.880646
©Steffan Fay
Trail Views
Location: 38.170712, -109.861099
©Steffan Fay
The La Sals
Location: 38.175552, -109.848282
©Steffan Fay