Burlington: Mount Mansfield via Sunset Ridge
Check out the largest patch of alpine tundra in Vermont on this 4.8-mile out-and-back to the highest mountain in the state.
Heading out the door? Read this article on the new Outside+ app available now on iOS devices for members! Download the app.
Mapped by Shannon Davis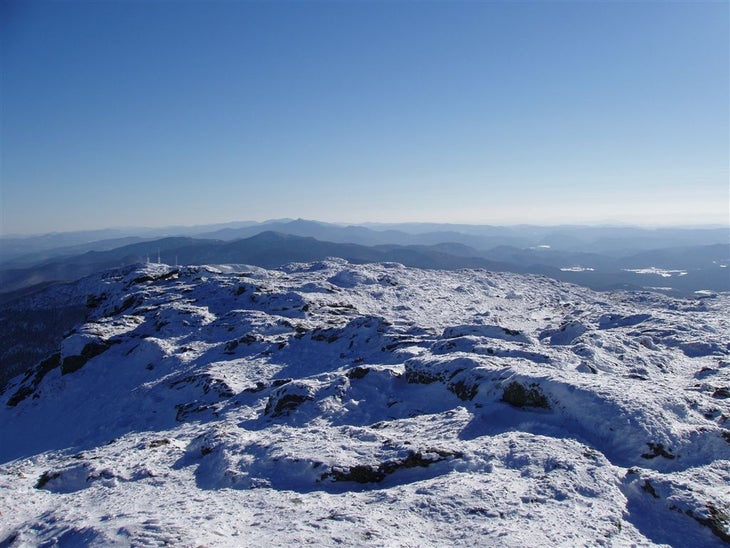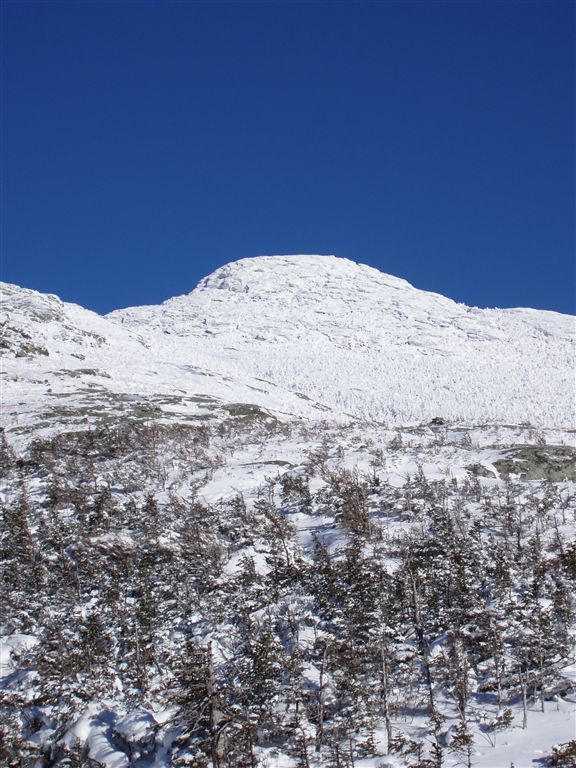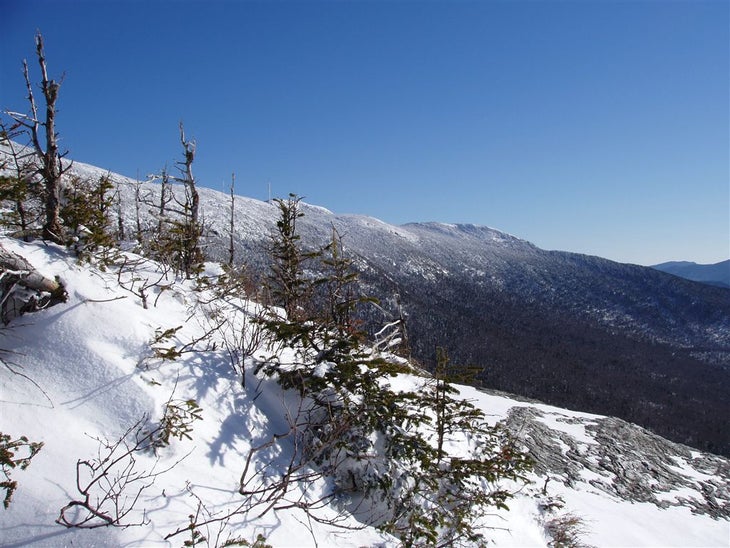 Trail Facts
Waypoints
MMT001
Location: 44.5298004150391, -72.8418197631836
Head E on blue-blazed Eagles Cutoff Trail; cross CCC road three times in the next .3 mi.
MMT002
Location: 44.5310668945312, -72.8356323242188
Bear L, following Eagles Cutoff Trail
MMT003
Location: 44.532398223877, -72.8341674804688
Trail curves to the L, heading NE through mixed hardwoods
MMT004
Location: 44.5340347290039, -72.8312835693359
Head N for steady ascent on Sunset Ridge Trail
MMT005
Location: 44.5351982116699, -72.8312301635742
Bear L @ Y, staying on Sunset Ridge Trail
MMT006
Location: 44.5406188964844, -72.8303527832031
Stay R @ Y. Side trip: Turn L @ Y for .2-mi. hike to Cantilever Rock, a massive, flat rock slab jutting from the mountainside
MMT007
Location: 44.5417518615723, -72.8276672363281
Take in W views of Lake Champlain and rolling ridgelines of Adirondack high peaks, then ascend NE. Ahead, trail breaks out of balsam and spruce for climb above treeline
MMT008
Location: 44.5438499450684, -72.8178482055664
R @ Y, turning SE on Sunset Ridge Trail; tiny, white-flowered Lapland diapensia and rare black crowberry shrubs blanket ground in summer and fall
MMT009
Location: 44.5420341491699, -72.8164367675781
Straight @ T; Laura Cowles Trail enters on R. In 50 yds., turn L onto Long Trail for final .2-mi. climb to VT's high point, nicknamed "The Chin"
MMT010
Location: 44.5439682006836, -72.8143005371094
Mt. Mansfield (4,393 ft.): Explore VT's largest patch of arctic-alpine tundra, but stay on marked trails; retrace steps
Mt. Mansfield Summit
Location: 44.5439376831055, -72.8143310546875
©Shannon Davis
Mt. Mansfield
Location: 44.5422210693359, -72.8269958496094
©Shannon Davis
The Summit Ridge
Location: 44.5432815551758, -72.8205795288086
©Shannon Davis