Buffalo, WY: Willow Lake
Trek to a pristine lake tucked under the shadow of the legendary Bighorn Mountains on this 8.4-mile out-and-back.
Heading out the door? Read this article on the new Outside+ app available now on iOS devices for members! Download the app.
Serving up prime fishing, solitude and stunning scenery at the foot of Wyoming's awe-inspiring Bighorn Mountains, this 8.4-miler through the Cloud Peak Wilderness links the Circle Park trailhead to Willow Lake. Begin by heading west through dense lodgepole pine forest on South Fork Trail 182. After pushing up a steep ridgeline, you'll pick up Trail 46 as the grade becomes more gradual. Pass by the tree-lined Sherd Lake and cross Oliver Creek as the trail begins climbing the ridgeline leading to Willow Lake. While continuing straight through the four-way junction at Rainy Lake, you'll nab revealing views of the Bighorn Range looming to the west.
From the top of the ridge and the hike's highest point (9,573 feet), you'll gain your first views of the boulder-bordered Willow Lake before dropping down almost 800 feet in elevation to shoreline. Camping is permitted, but flat spots in the rock-strewn terrain are sparse. Willow is loaded with grayling, but the holding pond just above the lake offers the best fishing. Return to the trailhead via the route you hiked in on, or make your hike into a loop by heading south at Rainy Lake to link Trails 46, 95 and 183. 
-Mapped by Brian Williams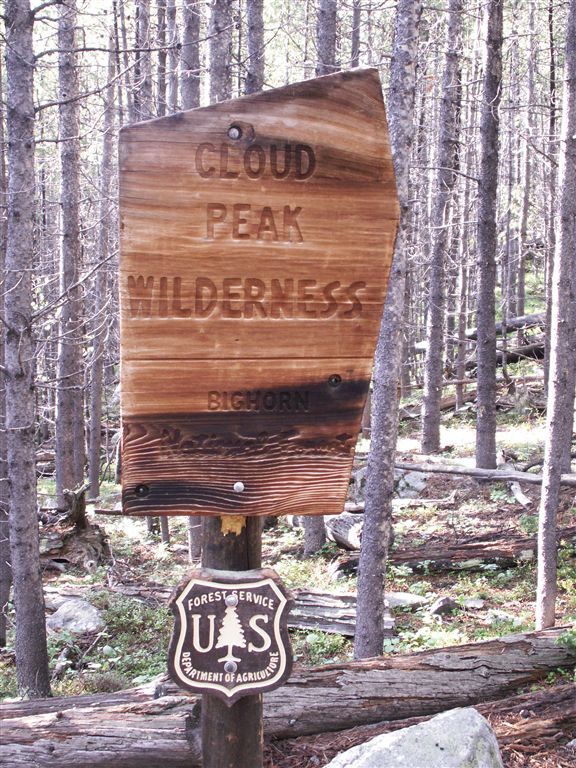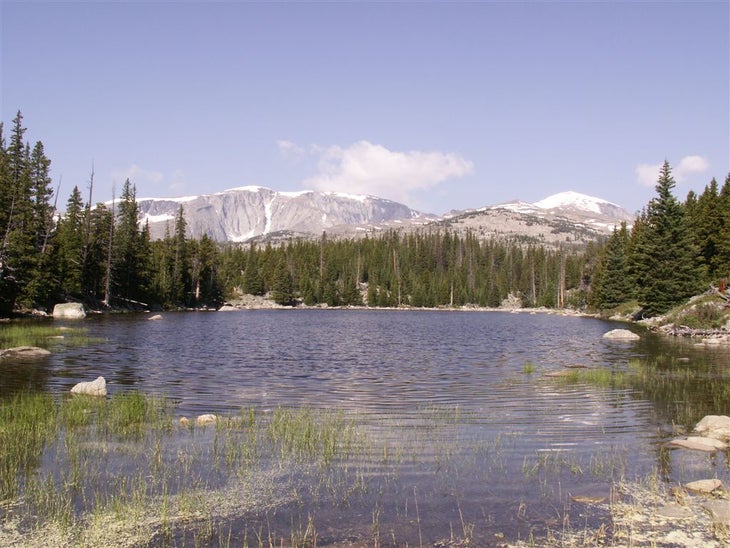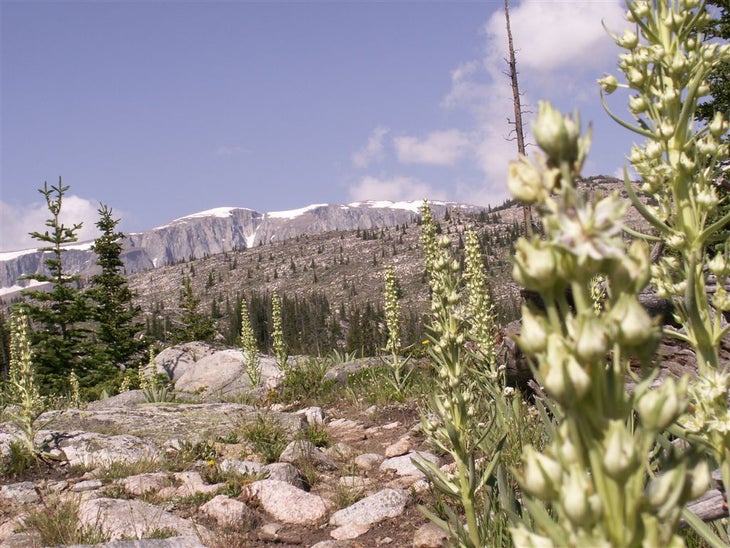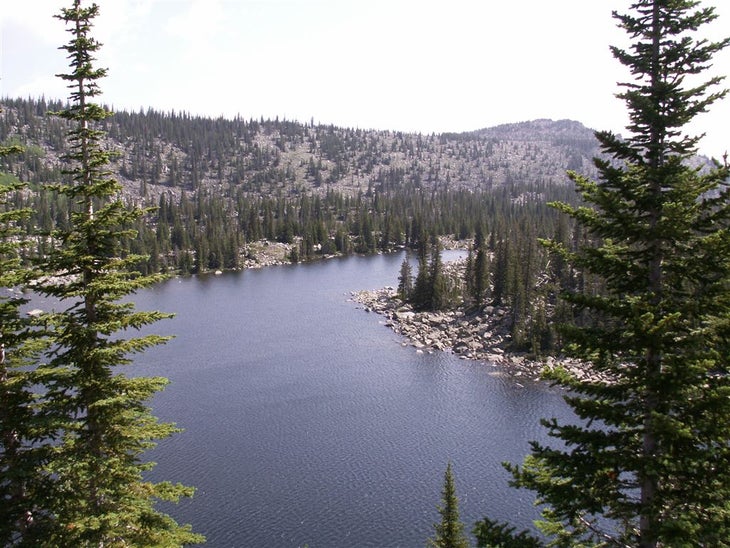 Trail Facts
Waypoints
WLW001
Location: 44.27676, -106.984405
Leave your car in the lot at the Circle Park Trailhead and head west on South Fork Trail #182.
WLW002
Location: 44.275365, -106.999004
At Y-junction, bear left onto Trail 46.
WLW003
Location: 44.270556, -107.011814
At four-way junction next to Sherd Lake, take the middle fork to stay on Trail 46.
WLW004
Location: 44.26819, -107.035847
The trail splits upon reaching Rainy Lake. Bear right to follow Trail 87 along the lake's northern shore. The left fork leads to Otter Lake and Trigger Lake on Trail 46, which connects to trails 95 and 183 to return to the Circle Park parking lot.
WLW005
Location: 44.276291, -107.05262
Camping is available all around the Willow Lake. The lake is full of grayling, but some of the best fishing is available in the holding pond just above Willow's northwest edge.
ARR001
Location: 44.267837, -107.035804
Alternate return route: turn left (south) on Trail 46.
ARR002
Location: 44.253238, -106.999969
Alternate return route: Fork left (north) onto Trail 95.
ARR003
Location: 44.260553, -106.994691
Alternate return route: bear right onto Trail 183 to return to trailhead.
Cloud Peak Wilderness
Location: 44.274834, -106.996033
Cross into the Cloud Peak Wilderness while heading west on South Fork Trail 182.
Rainy Lake
Location: 44.267791, -107.035589
Rainy Lake sits just beyond the junction of trails 46 and 87.
Big Horn Mountains
Location: 44.269527, -107.04464
The bald faces of the Big Horn Mountains loom on the horizon as you push west toward Willow Lake.
Willow Lake
Location: 44.274231, -107.05233
Climb to the top of a ridge on Trail 87 to notch your first views of Willow Lake.