Mohawk Lakes
Five-star mountain views, two alpine lakes, and gold mine relics highlight this 4.5-mile out-and-back near Breckenridge, Colorado.
Heading out the door? Read this article on the new Outside+ app available now on iOS devices for members! Download the app.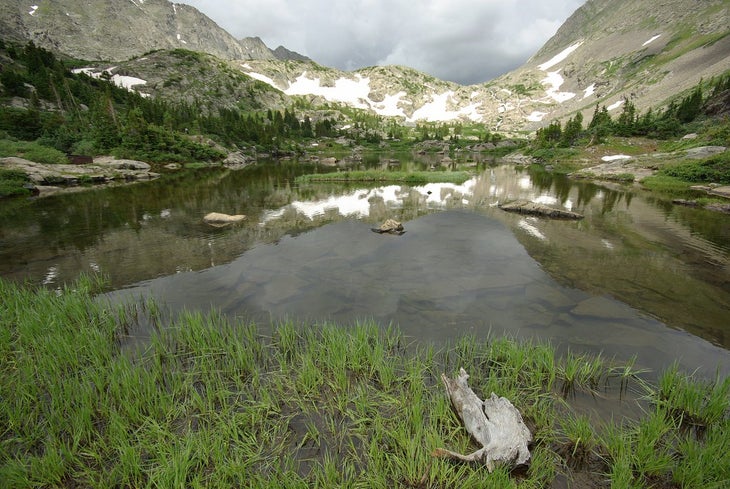 Gold prospectors hiked along Spruce Creek to Mohawk Lakes long before hiking became a leisure sport in the Colorado Rockies; the lakes were named after one such prospector. Today, the miners are long gone but signs of their existence still remain along the path to the lakes, including weather-beaten cabins, rusty mine carts, and pieces of a trolley apparatus. 
Start on Wheeler Trail, turning right at mile .4 on Spruce Creek Trail toward Mohawk Lakes. The trail passes a series of marshy bogs, then starts to climb over exposed and slick tree roots . At mile 0.9, cross a gravel road. This is the upper trailhead for Mohawk Lakes but only 4x4s with fat tires can make it here.
Keep climbing and veer left at the 3-way junction to Mayflower Lakes. The trail passes a few old log cabins, crosses a creeklet, then swiftly climbs to another cabin that was restored in the late-1980s. Take a peak inside to see the dusty bunks, old stove, and watertight boxes packed with dozens of journals.
From the cabins, the trail switchbacks to several viewpoints of Continental Falls. Keep on eye on the ground for a rusty cable that miners used to run an ore trolley along this hillside. The trail ascends to the gear shaft of the trolley mechanism about 100 feet to the windy banks Lower Mohawk Lake. Near the creek outlet is another piece of history: a rusty cable car with only two wheels.
Climb south around the headwall at the end of the lake to Upper Mohawk Lake. Continue on to a highpoint above the lake for snow-streaked views of the Continental Divide and Pacific Peak (13,950 feet). Swing 180 degrees to grab more wide-angle views over Lower Mohawk Lake and into the Blue River valley. Retrace your steps to return to trailhead. Mapped and photographed by Kris Wagner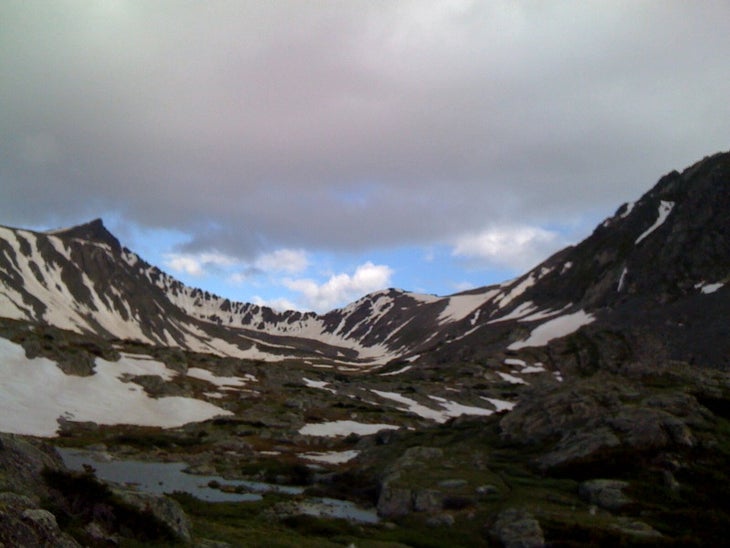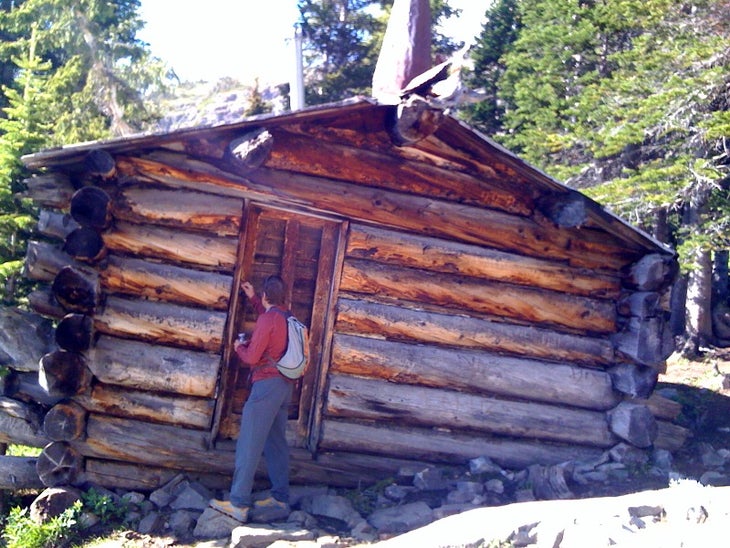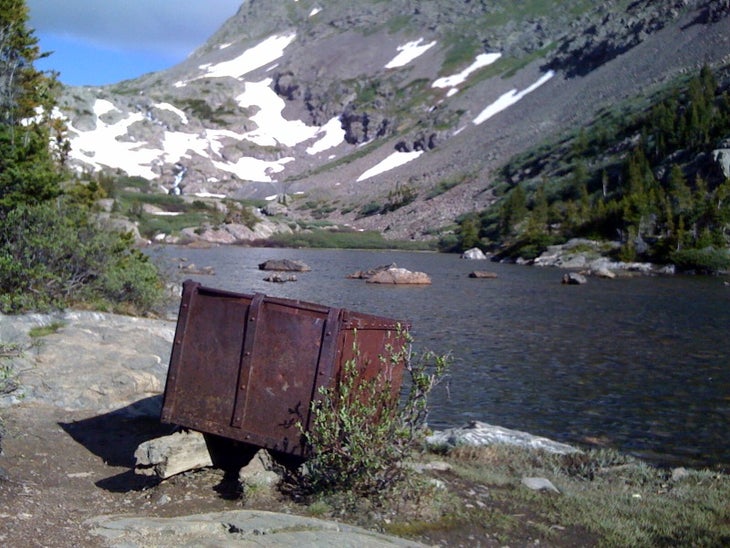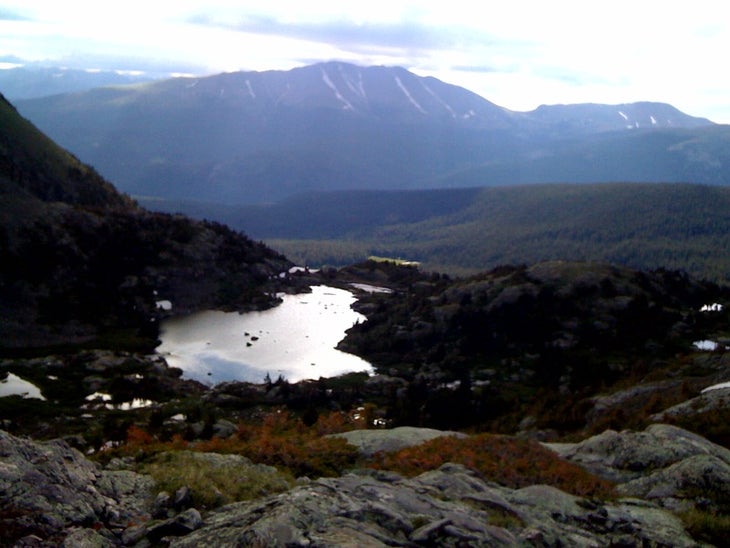 Permit none Contact White River National Forest