Boulder, CO: Bear Peak via Fern Canyon
The climb on this 7.6-mile loop to Bear Peak is, well, a bear, gaining 2,800 stair-studded feet. The payoff: Long views into Boulder, Denver, and the Indian Peaks.
Heading out the door? Read this article on the new Outside+ app available now on iOS devices for members! Download the app.
Visible—and just a few minutes away—from downtown Boulder, 8,461-foot Bear Peak is a popular destination for dayhikers. The five- to seven-hour hike begins at the Bear Canyon trailhead and intersects the Mesa Trail to begin a challenging clockwise loop.
At mile 1.5, turn up Fern Canyon—a stair-studded trail with sweeping views of the city and CU-Boulder (identified by the red-roof buildings). Stop at a rest-worthy saddle a half-mile from the peak. The final uphill stretch rolls over red-stained sedimentary rock to a big stone, requiring a hand-over-foot move to summit. After taking in 20-mile plus summit views of Denver and nearby Indian Peaks, descend via the West Ridge Trail (steep switchbacks for 0.3 mile).
The trail drops into the forested floor of Bear Canyon then crosses its self-named creek a dozen times before turning south to complete the loop. Turn downhill to follow the Mesa Trail for a half-mile back to Bear Canyon. Retrace your steps to the trailhead.
-Mapped by Kristy Holland and Jeff Chow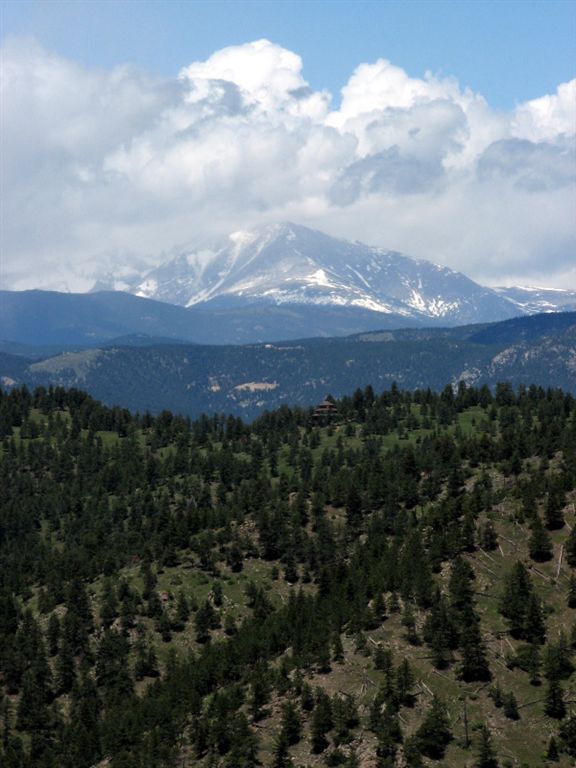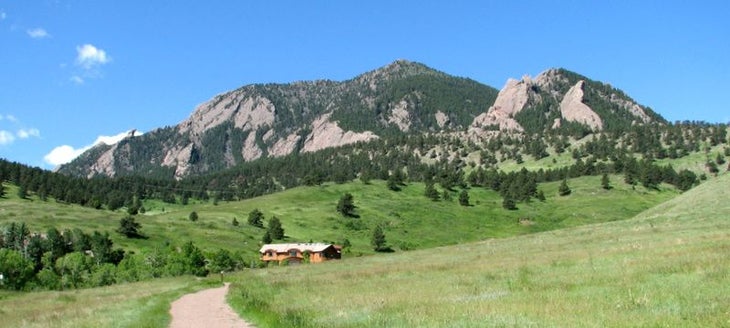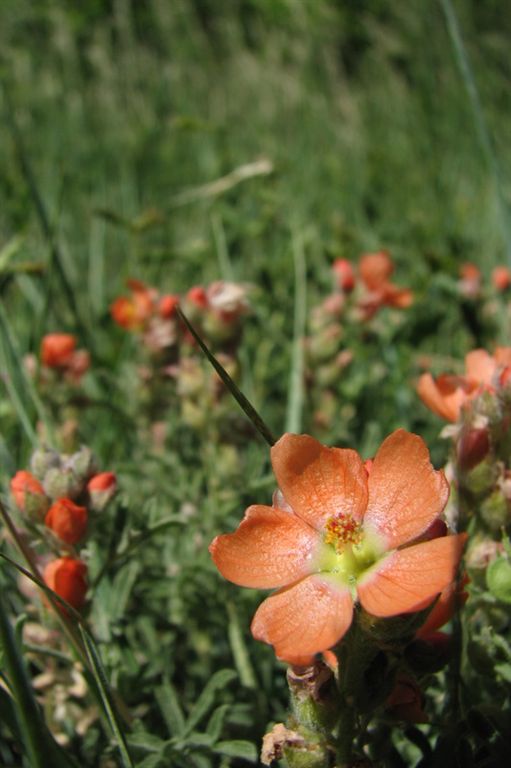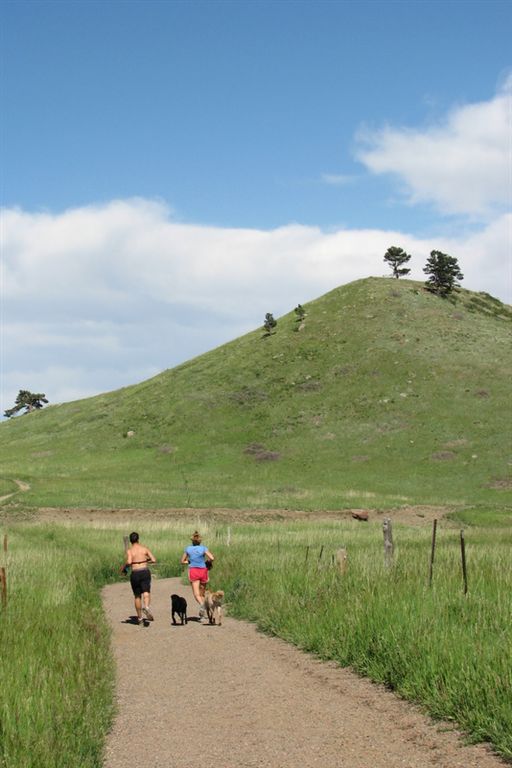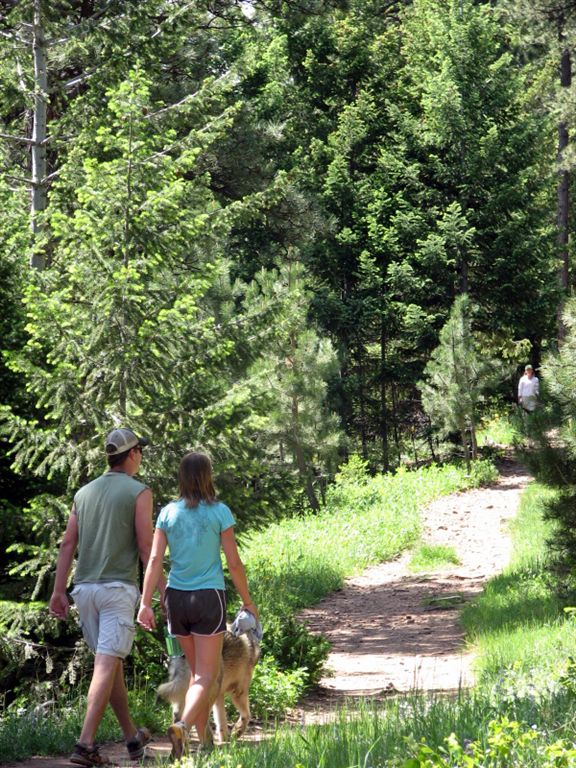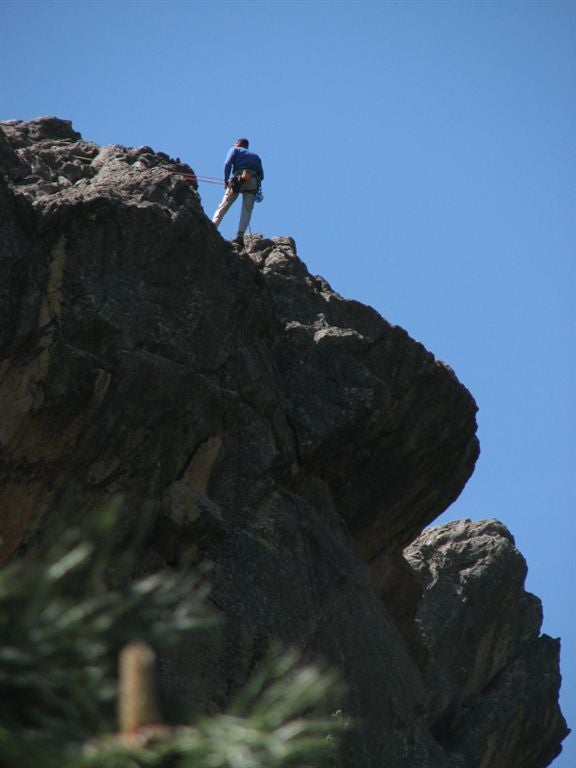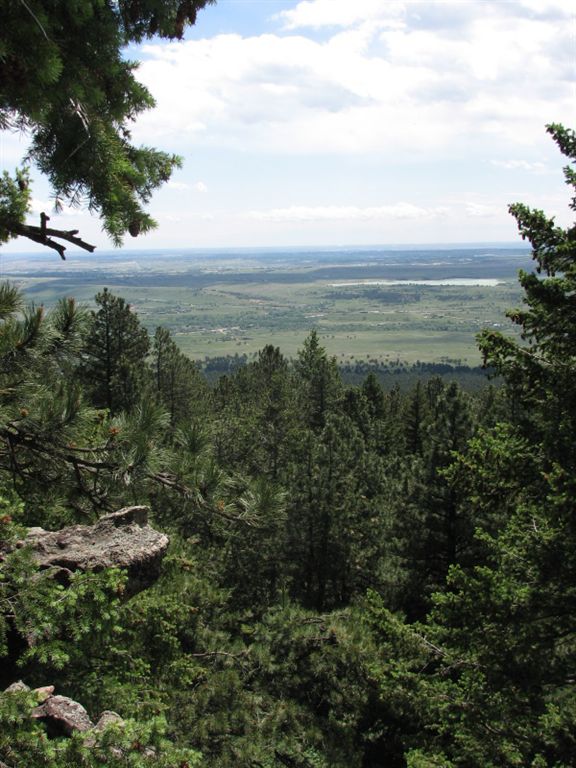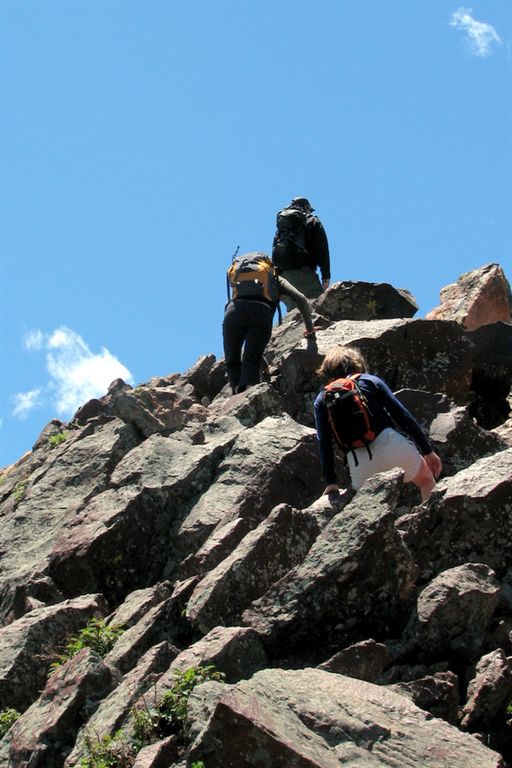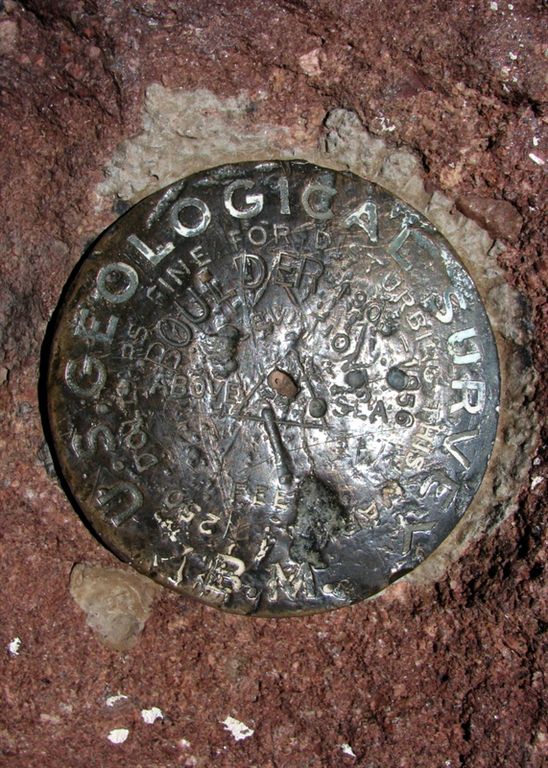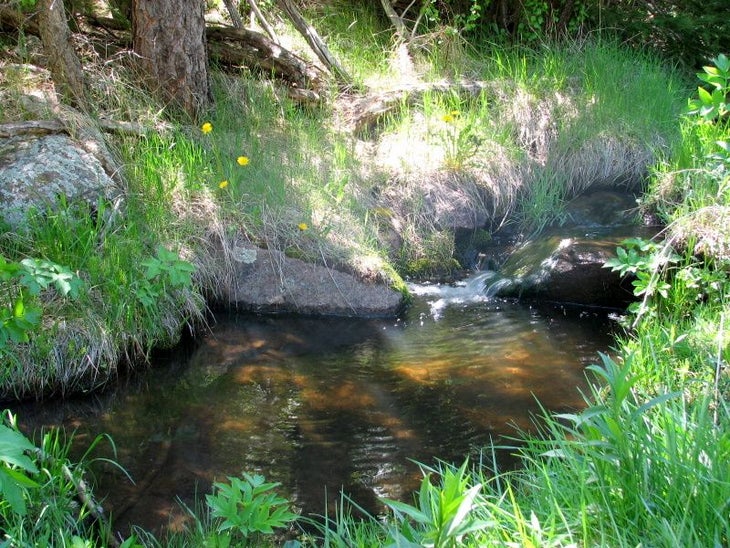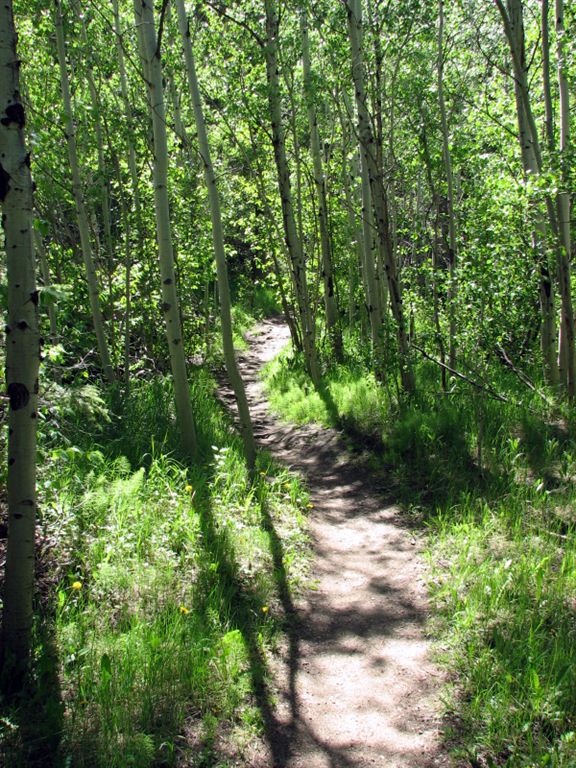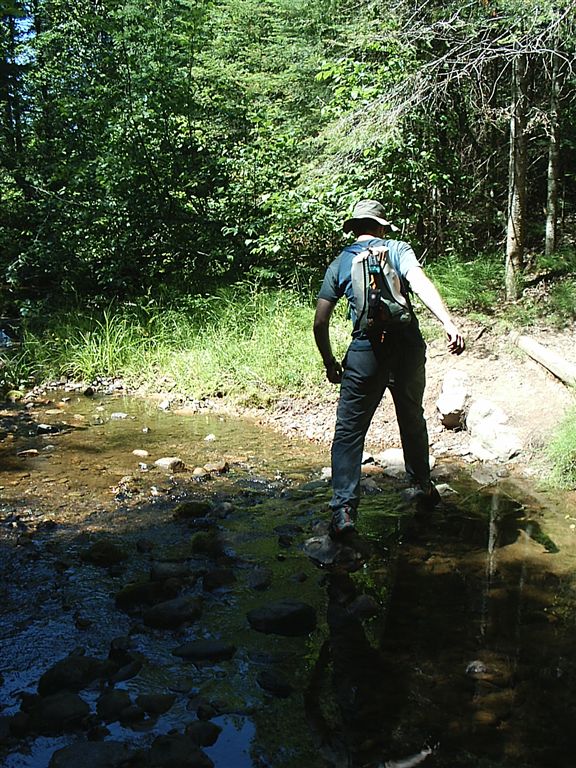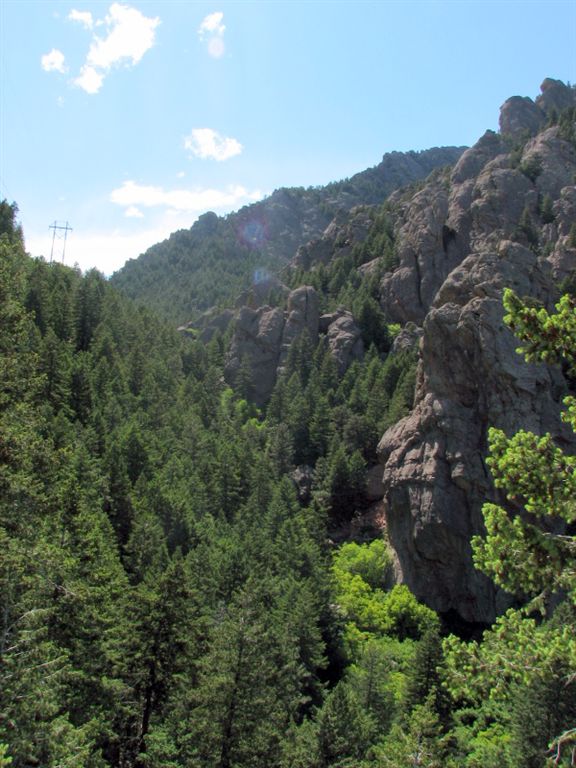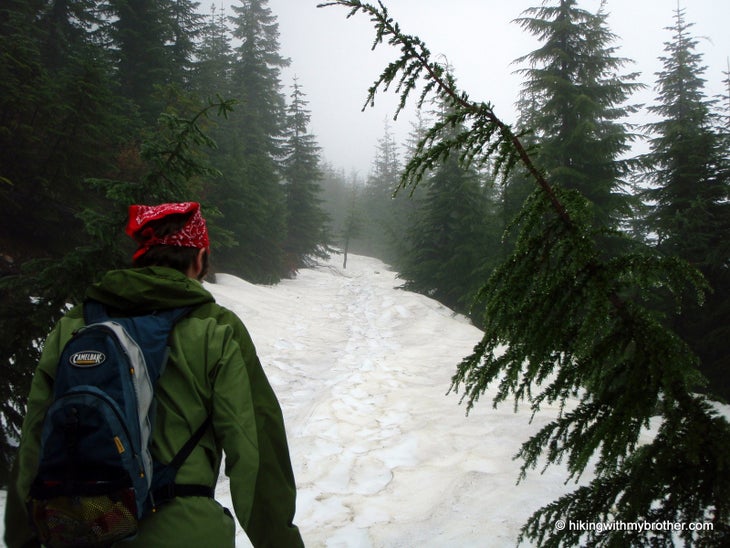 Trail Facts
Distance: 12.2
Miles from Denver city center: 28
Waypoints
FCT001
Location: 39.9746513, -105.2668152
There is a kiosk and plenty of parking at the trailhead on Bear Mountain Drive, but no toilet and no water.
FCT002
Location: 39.9748344, -105.2679749
After looping north across a small footbridge, turn left at this T-junction to join the main Bear Canyon trail.
FCT003
Location: 39.9749489, -105.2765732
Continue straight along the main path at the Y-junction.
FCT004
Location: 39.973835, -105.2838516
Continue straight at the Y-junction toward Eldorado Springs. Ahead, the trail crosses Bear Creek.
FCT005
Location: 39.9714241, -105.2836533
Turn left at this Y-junction to begin the loop to Bear Peak via Fern Canyon. You'll cross this intersection again after another 4.7 miles of hiking (up Bear Peak and down the West Ridge trail).
FCT006
Location: 39.9698296, -105.2836533
Turn right at the Fern Canyon trail. Begin a long, steep, pine-shaded stair climb.
FCT007
Location: 39.9655762, -105.2852097
Turn right at the T-junction following the Fern Canyon trail.
FCT008
Location: 39.9651184, -105.2884979
Large boulders hover above a stone staircase. Continue climbing.
FCT009
Location: 39.9656181, -105.2920914
This windy saddle is 0.5 miles from the summit. Rest here before the final 1,000-foot climb.
FCT010
Location: 39.9610214, -105.294838
The trail turns to large, reddish-colored rocks. Watch your step as you scramble along the ridge to the 8,411-foot summit.
FCT011
Location: 39.9602776, -105.295166
There are two U.S. Geological Survey markers at the summit and 360-degree views of Boulder (NE), Denver (SE), Roosevelt National Forest (W) and Rocky Mountain National Park (NW).
FCT012
Location: 39.9604912, -105.2953873
Follow the trail signs toward Shadow Canyon to reach the summit's west side, turn right at the junction with the West Ridge trail.
FCT013
Location: 39.9627037, -105.3006439
The trail flattens and the remaining 4.5 miles are a gentle downhill toward the trailhead.
FCT014
Location: 39.9742661, -105.3080521
Cross Bear Creek and turn right at the Y-junction. For the next 1.4 miles, footbridges and rock-hops criss-cross the creek.
FCT015
Location: 39.9720573, -105.2844238
Turn right at this fenced high-voltage area to complete this loop and return to the Mesa Trail junction and waypoint 005.
Longs Peak
Location: 39.9648438, -105.2930298
Looking northeast, a view of 14,255-foot Longs Peak in Rocky Mountail National Park.
Bear Peak View
Location: 39.9747696, -105.2679214
A glimpse of Bear Peak, rising nearly 2,800 feet above the trailhead.
Flower
Location: 39.9732094, -105.2734299
In June, dozens of wildflower species bloom along the trail.
Wide trail
Location: 39.975174, -105.2801056
The first (and last) mile of this route is realtivly a popular wide and gently-graded trail.
Northeastern trail view
Location: 39.9712296, -105.2835693
The entire trail offers good views of Boulder's foothills and the Flatirons.
Fern Canyon
Location: 39.968544, -105.2845383
The trail levels briefly after the first steep climb in Fern Canyon.
Climbers
Location: 39.965435, -105.2868118
There are many popular climbing routes near the trail.
Overlook view
Location: 39.9654694, -105.2867889
Steep Trail
Location: 39.9607201, -105.2949753
It's a steep climb to the summit.
Trail Sign
Location: 39.9604568, -105.2951202
This sign directs hikers to three trails that converge near Bear Peak. This route climbs Fern Canyon and descends along the Bear Peak's western ridge.
U.S. Geological Survey
Location: 39.9603271, -105.295166
USGS marker on Bear Peak's summit.
Bear Creek
Location: 39.9741135, -105.3077698
The trail criss-crosses the canyon floor and passes over Bear Creek almost a dozen times.
Aspen
Location: 39.9716148, -105.3053513
Aspen groves shade parts of the Bear Canyon trail.
Stream Crossing
Location: 39.9717293, -105.2898941
Some of the Bear Creek crossings require hopping over rocks.
Bear Canyon
Location: 39.9716988, -105.2861176
Hugging the contours of Bear Canyon above the creek, you'll see impressive rock formations on your left.
Trail
Location: 39.9718246, -105.2850418
Catch a glimpse of the trail leading to NCAR and the Bear Canyon trail that heads downhill to the trailhead.