Boulder, CO: Arapahoe Glacier Trail
From coniferous forests to intimate alpine lakes to views of the Continental Divide, this 12-miler offers classic Rocky Mountain scenery.
Heading out the door? Read this article on the new Outside+ app available now on iOS devices for members! Download the app.
A strenuous trek into the heart of Indian Peaks Wilderness, the Arapahoe Glacier Trail is a 6-mile-long sustained climb through spruce and pine stands and mountaintop tundra that culminates with a 12,800-foot-high lookout next to the Continental Divide.
The first half of this heart-pounder is a shady, tree-covered journey with occasional views of Boulder County's forested mountains. After climbing nearly 2,000 feet over 3 miles, 360-degree views reward the weary traveler. The deep blue waters of Island and Silver lakes lap up against Arapahoe Moraine's green slopes. Goose Lake and its headwaters reach the base of the Continental Divide. 
Continue up rounded mountains on crushed granite singletrack. The trail switchbacks to a 12,000-foot saddle where hikers can enjoy 100-mile views of the Rockies. Follow the increasingly rocky trail for another 2 miles to Arapahoe Glacier Lookout, then retraces steps back to the trailhead.

-Mapped by MacKenzie Ryan and Chelise Simmons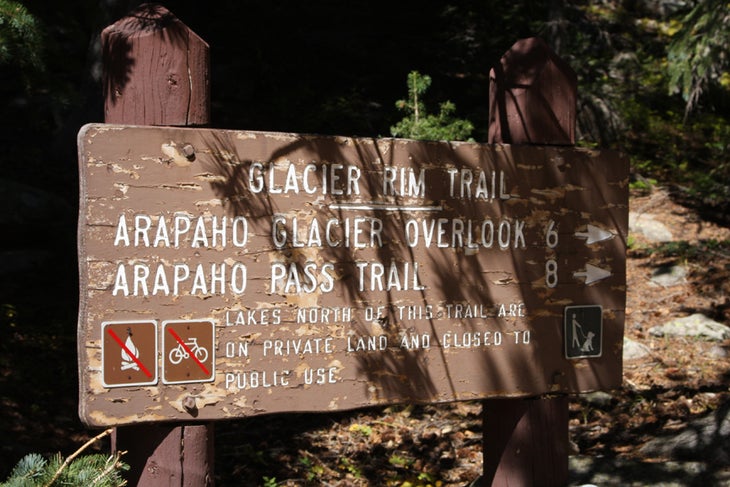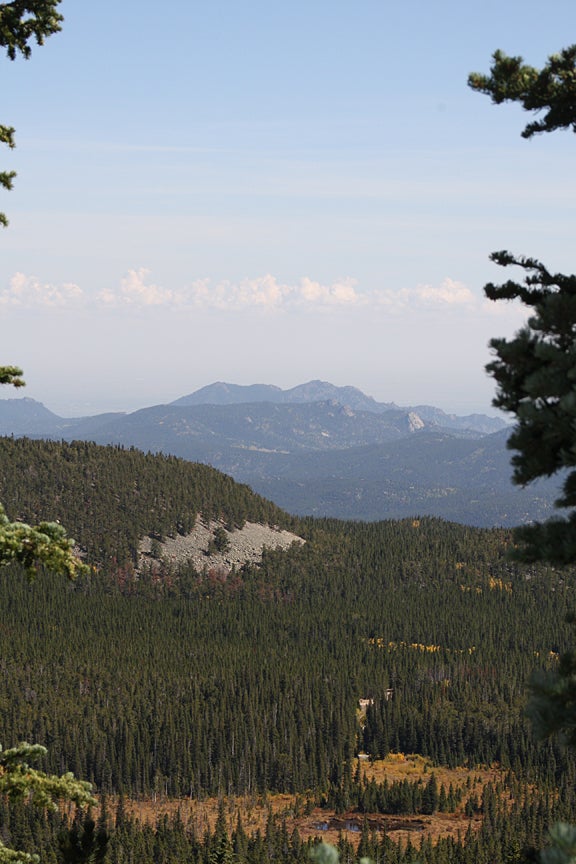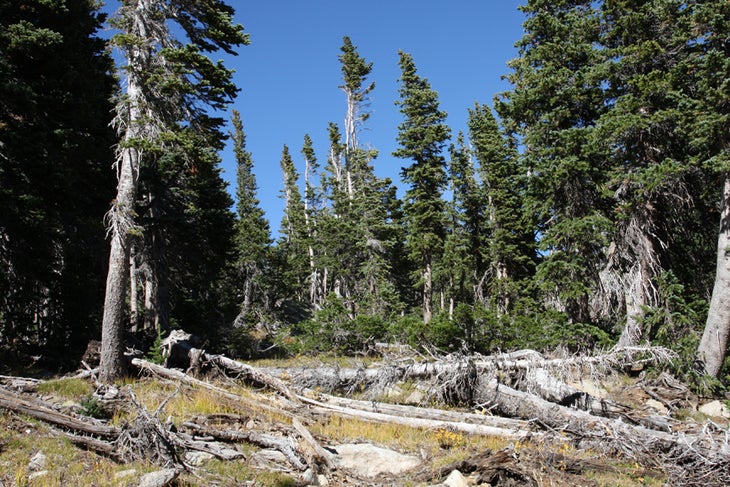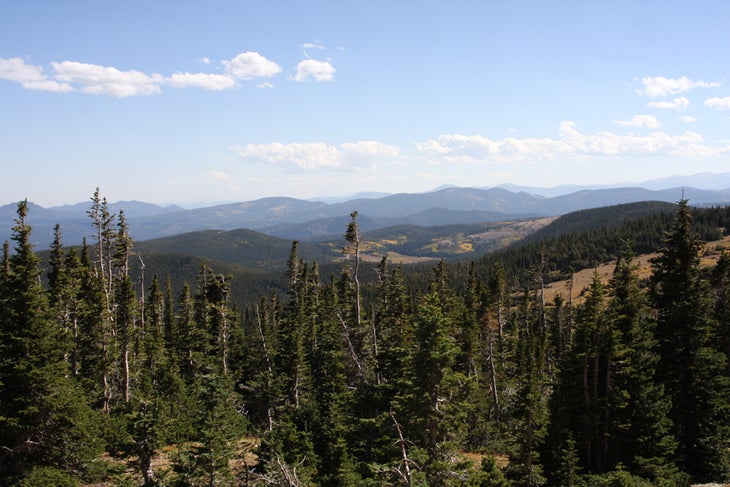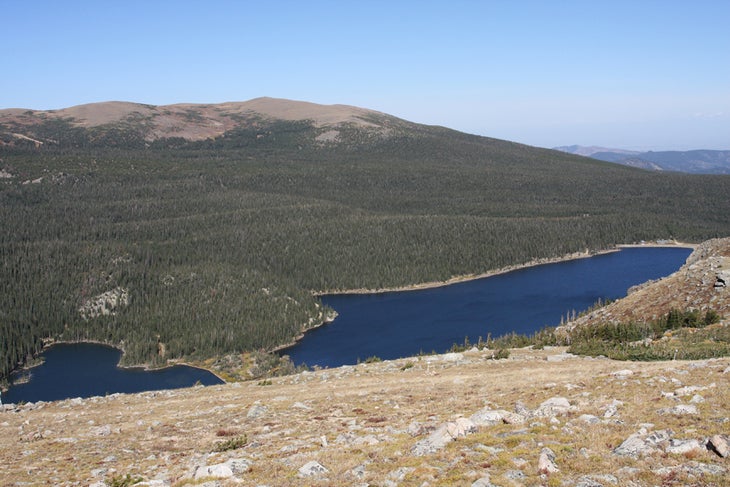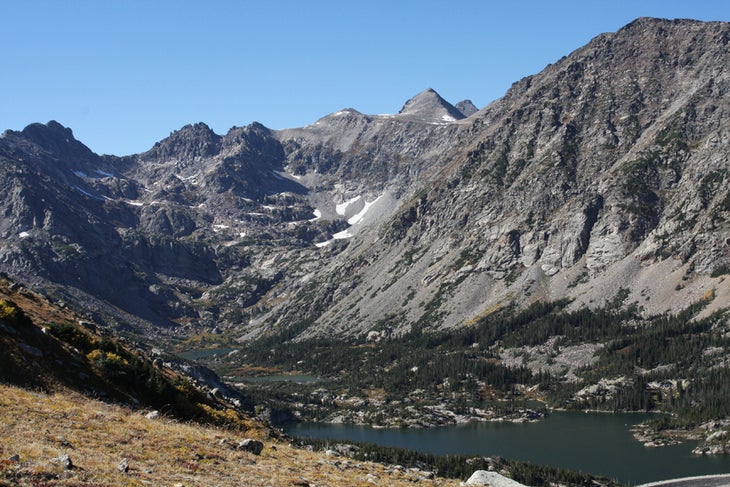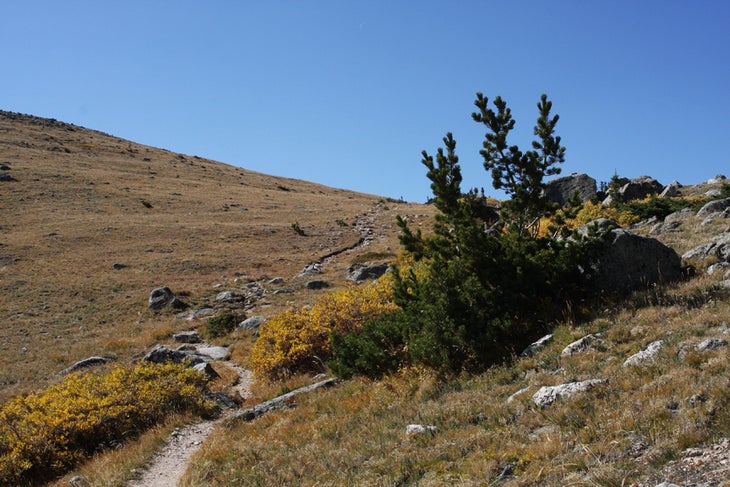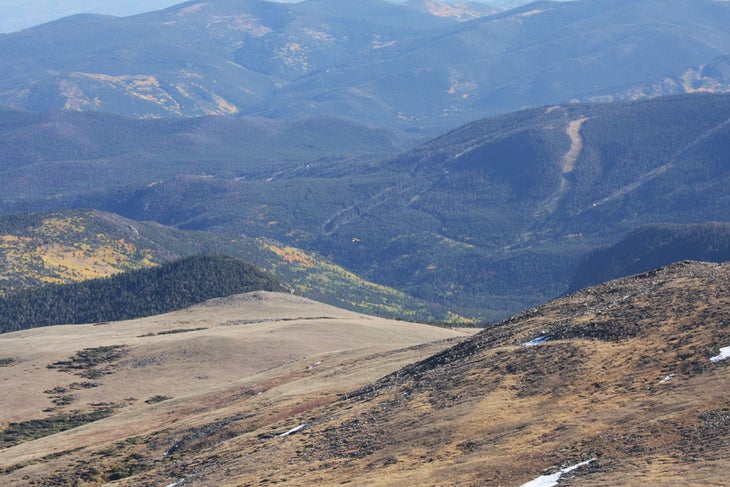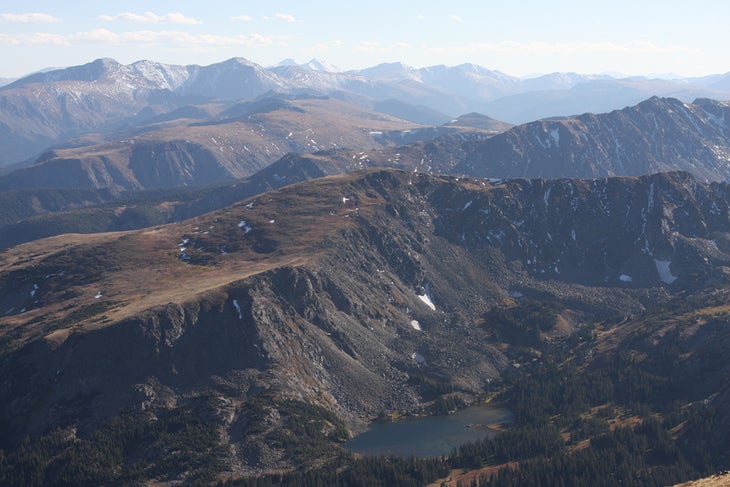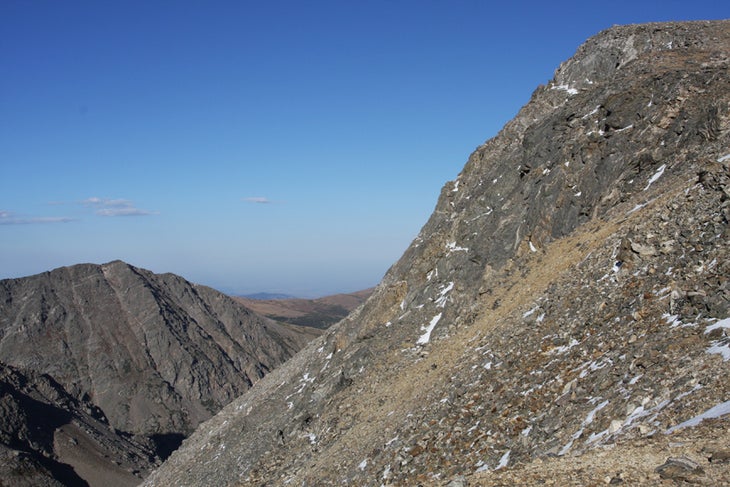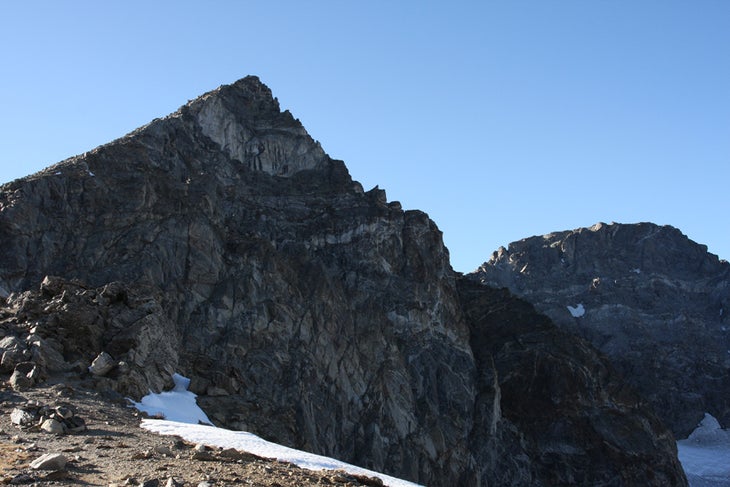 Trail Facts
Waypoints
AGT001
Location: 40.0106557, -105.5714893
Glacier Rim Trailhead: Bear right onto Arapahoe Glacier Trail.
AGT002
Location: 40.0169335, -105.5710602
On the left side of the trail, a break in the trees reveals a sweeping panorama of Boulder County and the surrounding mountains.
AGT003
Location: 40.023283, -105.5864863
After switchbacking uphill for a short distance, the trail begins to climb up a steep grade.
AGT004
Location: 40.0229733, -105.5928939
After hiking a few miles through pine and spruce cover, the trail reaches wide open space. From here, the thin, crushed granite singletrack travels west toward a series of long switchbacks.
AGT005
Location: 40.0229949, -105.5974964
Pass Goose and Silver lakes on the right. Continue east for a short distance, then turn up the mountain.
AGT006
Location: 40.014494, -105.614152
After following the switchbacks along the north face of the first mountain, reach a saddle with 360-degree views. West of this point, the Continental Divide stretches north to south. Eldora Ski Resort and Bald Mountain are directly south. Boulder and Denver are to the far east. After marveling at this scene, follow the ridgeline trail over a rocky, crushed granite trail.
AGT007
Location: 40.0157832, -105.6438875
Arapahoe Glacier Lookout: The Arapahoe Peaks form a bowl to the left. To continue further, bear left and continue 3 miles to Arapahoe Pass. To turn back, retrace steps back to Glacier Rim Trailhead.
Glacier Rim Trailhead
Location: 40.0107214, -105.5710602
©MacKenzie Ryan
Boulder County and the surrounding mountains
Location: 40.0168021, -105.5708027
©MacKenzie Ryan
Views to the South
Location: 40.0207788, -105.5792141
©MacKenzie Ryan
Fallen Trees
Location: 40.0211075, -105.5764675
©MacKenzie Ryan
Breaking through the tree cover
Location: 40.022685, -105.5855656
©MacKenzie Ryan
Above Treeline
Location: 40.0226193, -105.5906296
©MacKenzie Ryan
Island and Silver Lakes
Location: 40.0230794, -105.5883121
©MacKenzie Ryan
Goose Lake and its headwaters
Location: 40.0179524, -105.6079674
©MacKenzie Ryan
Trail up the mountain
Location: 40.0210746, -105.5977535
©MacKenzie Ryan
The Saddle
Location: 40.0152573, -105.6122589
©MacKenzie Ryan
Eagle soaring past the saddle
Location: 40.0135482, -105.6256485
©MacKenzie Ryan
En route to the lookout
Location: 40.0135482, -105.6363773
©MacKenzie Ryan
Easternmost mountain at Arapahoe Glacier Lookout
Location: 40.0150601, -105.6427717
©MacKenzie Ryan
South Arapahoe Peak
Location: 40.0156846, -105.6436729
©MacKenzie Ryan
North Arapahoe Peak
Location: 40.0154216, -105.6432867